10 Genius Valentine's Day Gifts for Kids Using Chatbooks
This Valentine's Day, embrace gift giving as your primary love language.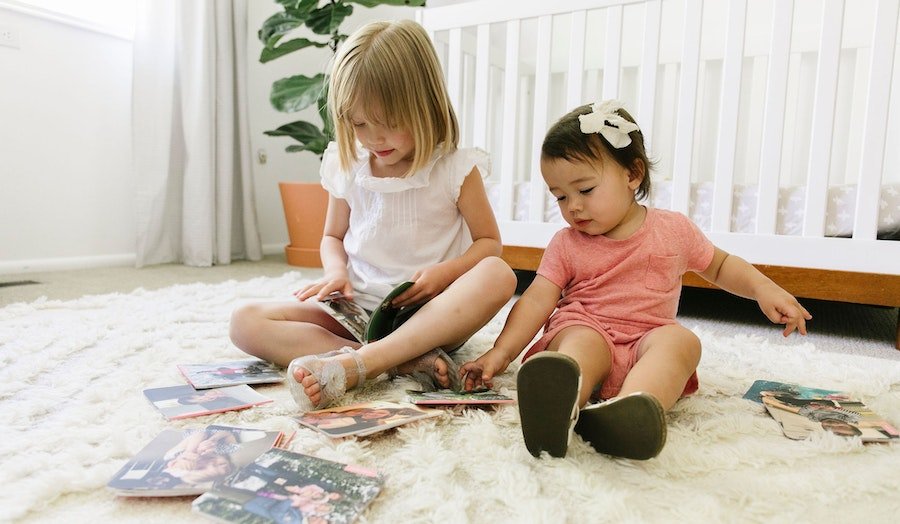 When the shop aisles fill with bouquets of flowers and tins of heart-shaped candy, it's hard not to think about every love in your life. While Valentine's Day is about appreciating your romantic partner, it's normal to want to celebrate every love in your life — including your little ones! Gifting typical presents like flowers and candy is great — but they only last so long. Show your kiddos how much you adore them with something that will last beyond February 14th. If you aren't sure what to get your little Valentine this year, why not choose something sentimental (and long-lasting!), like a photo book. Add your family's inside jokes as captions or text pages, that way whenever you look back at your memories, it's all right there. These 10 ideas for Valentine's Day photo gifts are perfect for kids of all ages. Get ready to party heart-y!
Subscribe your little one to a Monthly Mini or Monthbooks subscription
A great gift that will last throughout the whole year and not just on this day of love is a subscription to Chatbooks Monthly Minis. These 5x5 softcover books with rounded corners are designed for little hands, and they're just $7 USD a month (cheaper than lunch!). You can choose all your favorite photos of your kid and each month they'll be thrilled to receive a little book all about them. And our toddler guarantee means if they break 'em, we'll replace 'em! For your older kiddos, hardcover Monthbooks are the ticket!
Make an art portfolio
If you have a little artist on your hands, a photo book full of their work is the perfect Valentine's Day gift. No more running out of room on the fridge for their creations. Simply take a picture of or scan your child's work, upload the images to the Chatbooks app, and print a photo book that is a perfect portfolio for your little Van Gogh.
Share family photos
Did you know that research shows that kids feel more confident when they look at printed photos of their family? Pass on your stories in the form of a photo book. Be sure to leave some blank pages where you can add anecdotes and inside jokes next to relevant photos—the kids will cherish these books forever.
Give them a book of their favorite vacation
Even though traveling has been limited for some time now, your kids still love those memories of trips you took in years past. Remind them of those special memories by printing a photo book of their favorite vacation. This is a great way to use those photos from your beach trip last winter or your ski trip from a couple years ago.
DIY a custom coloring book
Chatbooks photos books are made with archival paper and premium quality inks and are super affordable, so gift your kids a book that they can draw in. You can fill the pages with cute Valentine's prints and patterns that you can download off of Pinterest. Be sure to leave some pages blank for them to fill in captions or create their own masterpieces.
Decorate their room with prints
If you have a few older kids who are starting to really express themselves, Chatbooks has an adorable String-o-Pics accessory that's ideal for hanging photos. This gift will be perfect for showing your love on Valentine's Day.
Make their favorite photos into a gallery wall
Another awesome idea for completing a kid's bedroom is to order some Canvas Wall Tiles. These come in 8x10" and 10x10" and are so simple to use—just peel and stick! These pictures will look so cool, and your kid will be thrilled to customize their own walls.
Go for a colorful addition
Perhaps you have a collection of Chatbooks already (we see you 100 Club! 🥰) and you're not sure which direction to go in for a Valentine's gift for your kid. Invite your kiddo to sit down with you and go over all of your photos, looking for any pictures that feature the colors red, pink or white. Then, fill a photo book with those pictures for a Valentine's Day color story book that you can display on your coffee table every February. You can start to make this a tradition for every holiday!
Create your own storybook
If you've got an avid reader in your home, now is the time to create your own fairytale! You can choose from your own photos, or find a website like Pexels to download royalty free images. Then, add some text pages and create a little story book that your little one will love.
Design a Yearbook
If you haven't started giving your child a Year Book every year, Valentine's Day is a great holiday to start with! Collect all the photos of the past year and add them to a photo book that they will love looking through.