22 Genius Photo Gift Ideas
The holiday season is here, and that means prepping for gift exchanges galore. Don't end up overnighting some roasted cinnamon almonds to a loved one (although that smell is probably what the inside of the North Pole smells like… ~heaven~). Instead, create some customized gifts that really say "you're important to me" with unique photo presents from Chatbooks. These 22 personalized photo gift ideas will save you so many holiday shopping headaches. Turn photo books, custom cards, canvas wall prints, photo book subscriptions and more into creative keepsakes you know they'll love. And, as an added bonus, you get to gloat over what a thoughtful gift-giver you are while knowing that you made all of your Christmas presents while binge-watching Netflix. Win-win! Here are some sentimental photo gifts for you and yours...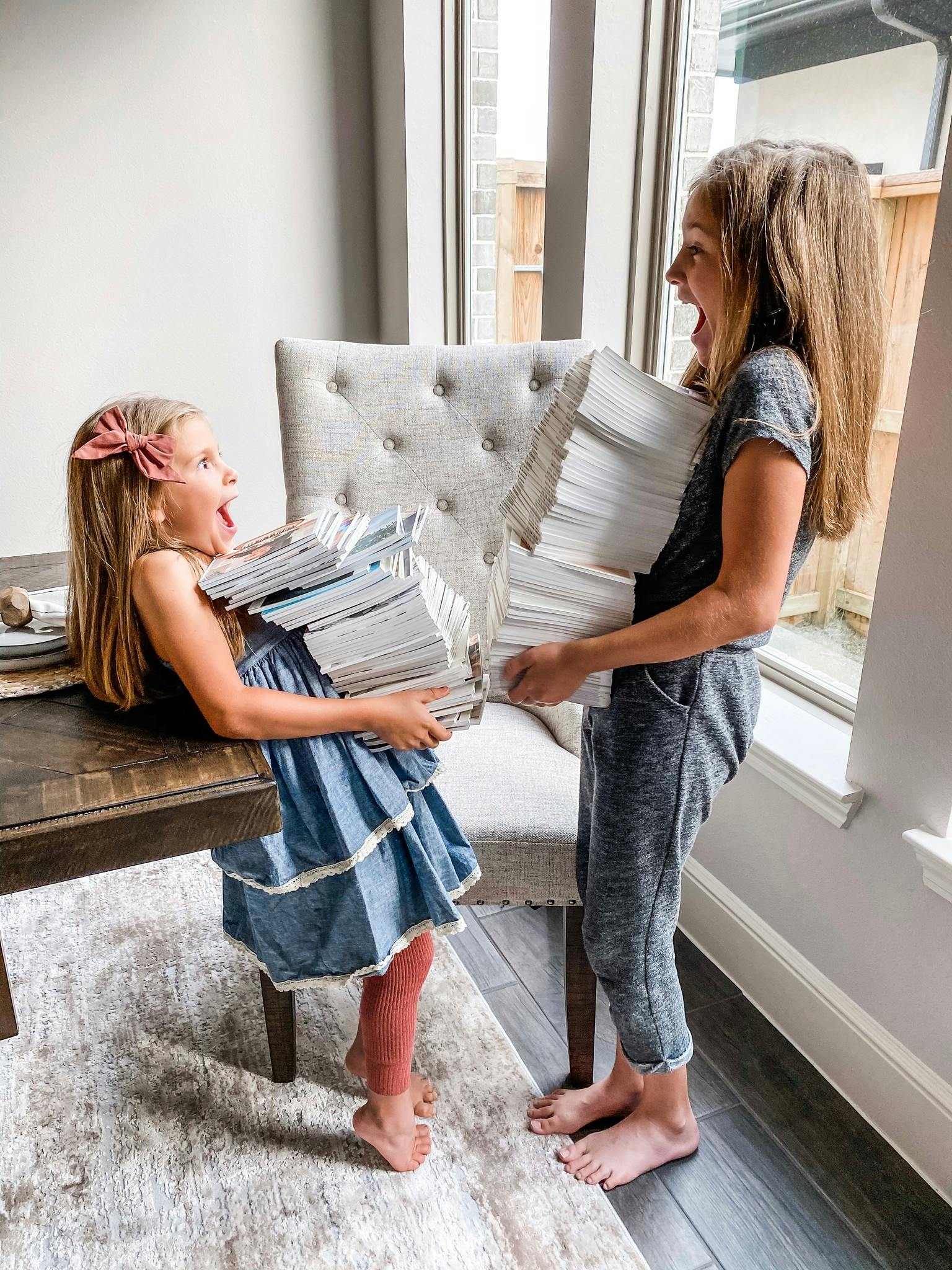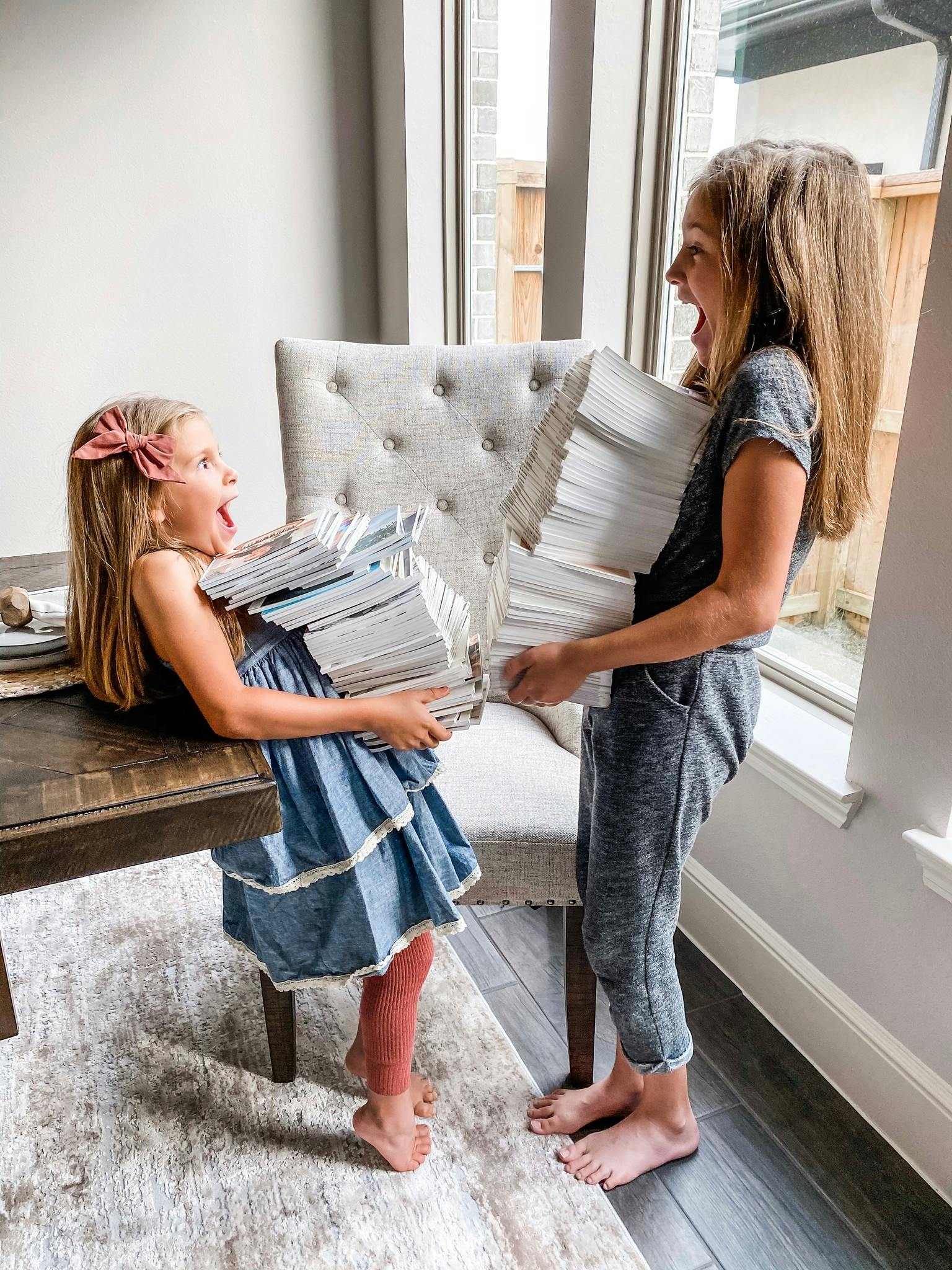 Subscribe someone to a Series
If your loved ones aren't already set up for a Photo Book Series, the holiday season is the best time to give them this gift. A book will be created for every 60 photos added to the Series and then will be delivered straight to their door (plus free shipping!).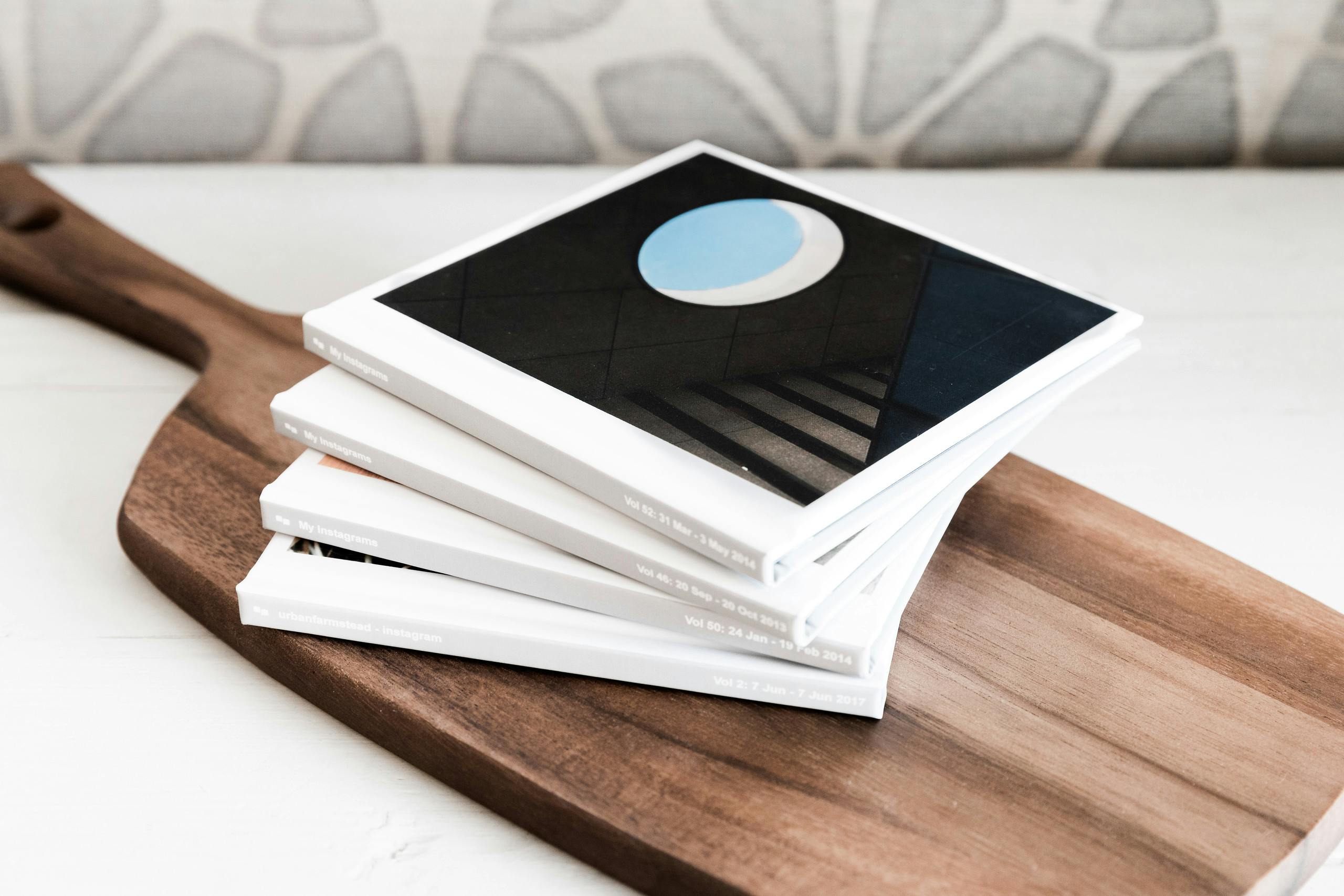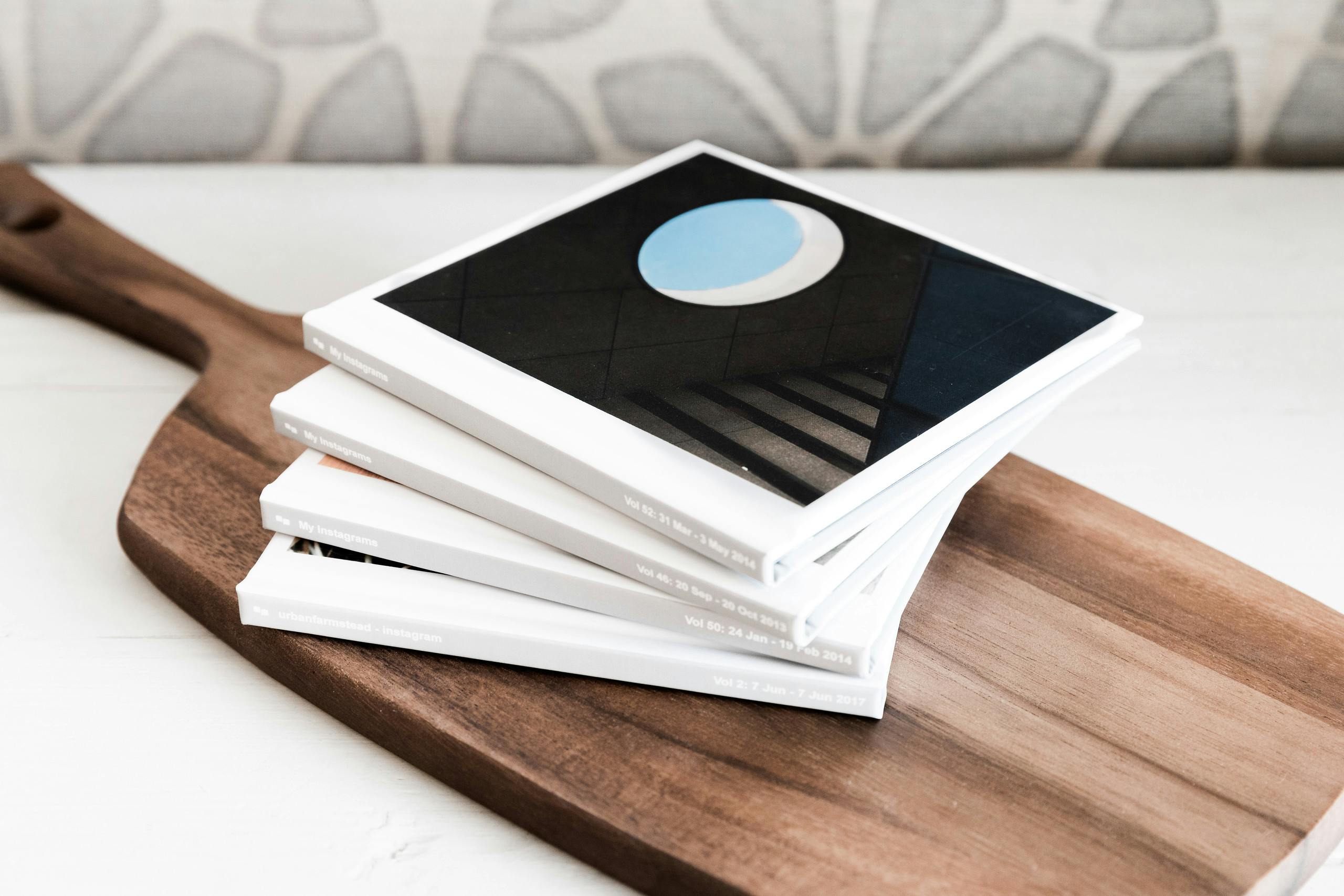 Create custom coffee table decor
Perhaps you have a friend or family member who is a great photographer or collects amazing photos. Start a Photo Book Series for them with compilations of their favorite moments captured on camera so they can display those books on their coffee table or shelf.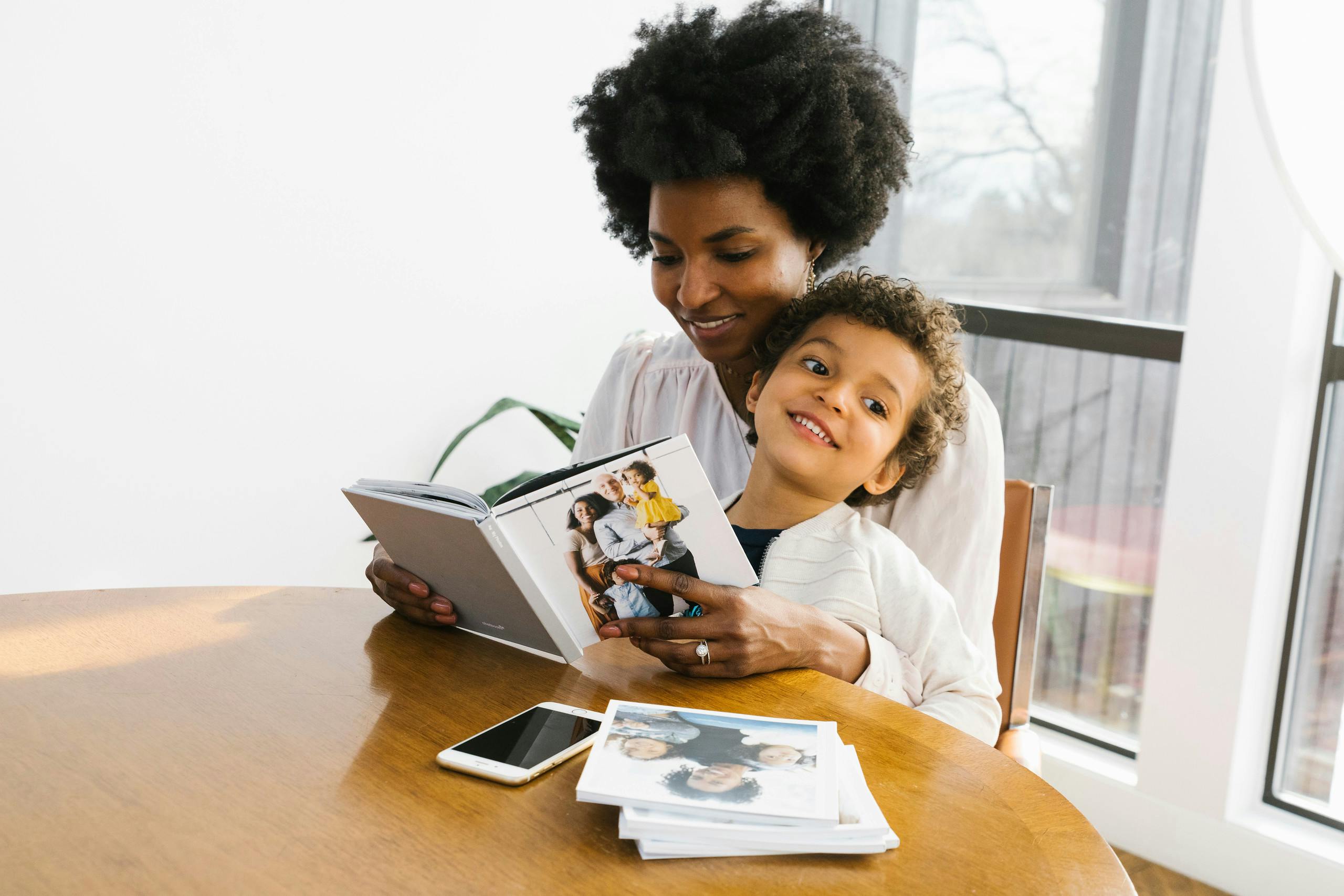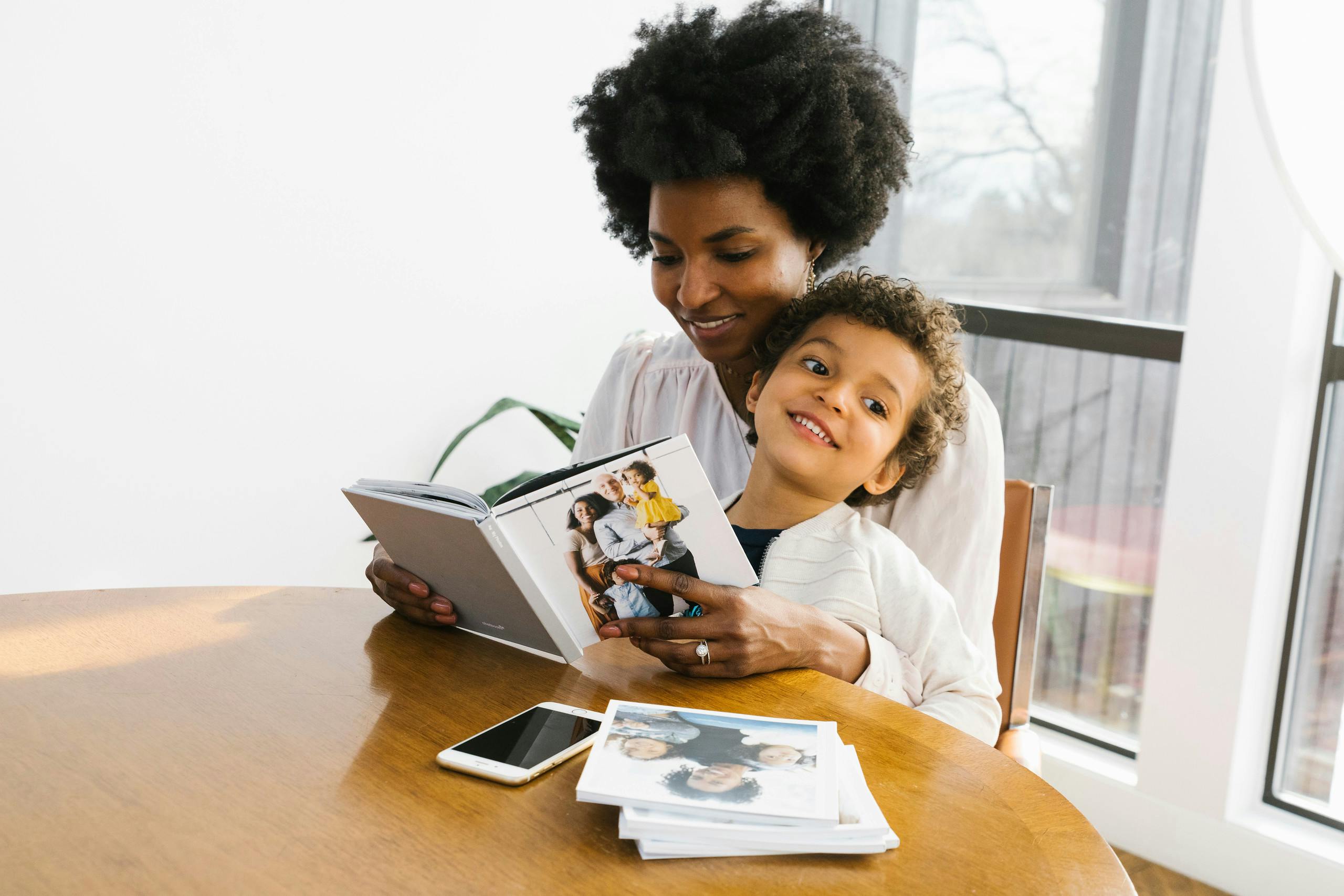 A picture is worth a thousand words, and a Chatbooks photo book is worth a thousand gifts. Your friends will love receiving all their family photos and moments assembled into one book. This gift will keep on giving.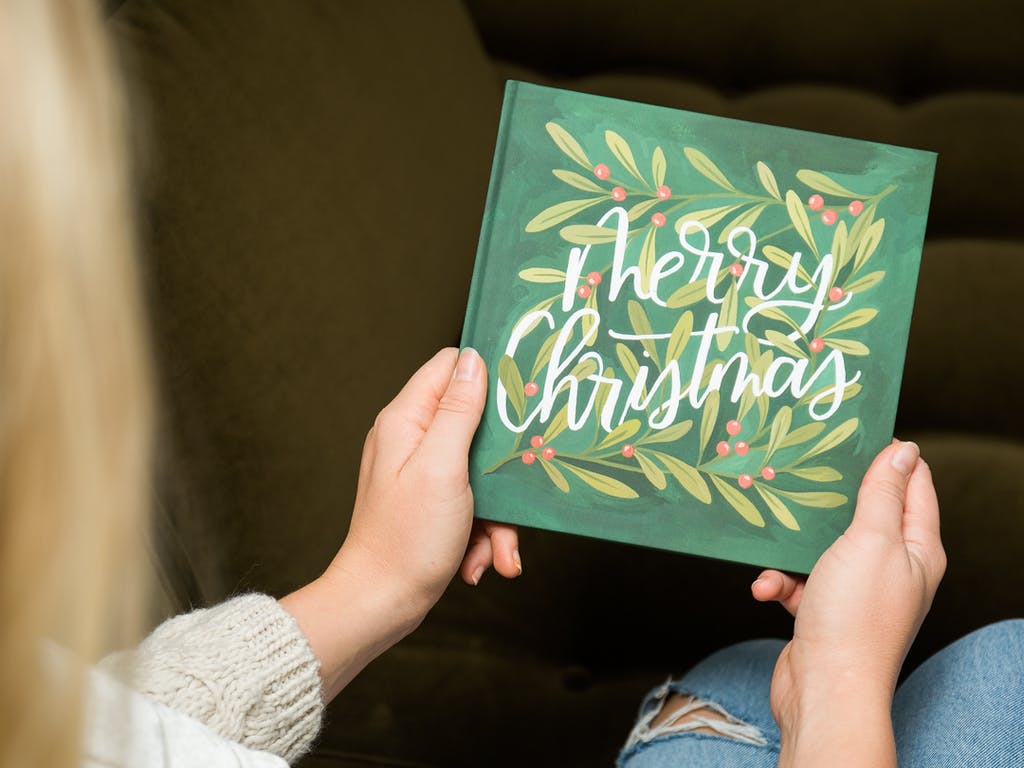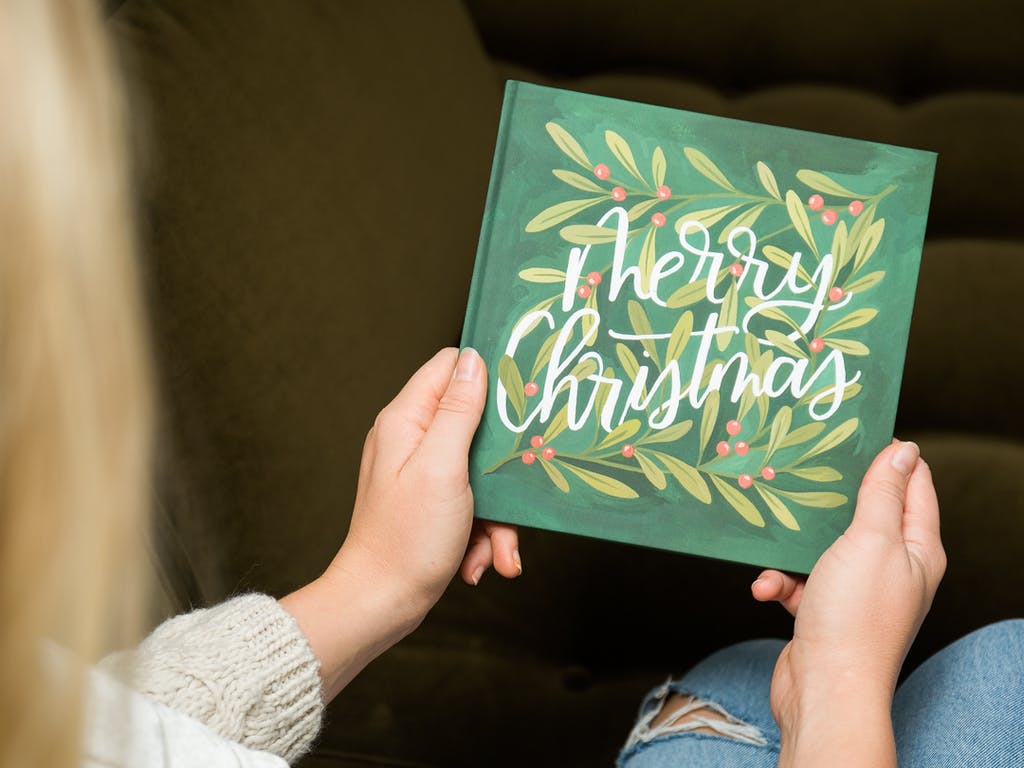 Print their art
If you have a friend whose artistic ability is unmatched, show them how much you appreciate their talent by creating a lookbook of their work. Just scan their art (or request a digital copy) and upload their work into a beautiful photo book.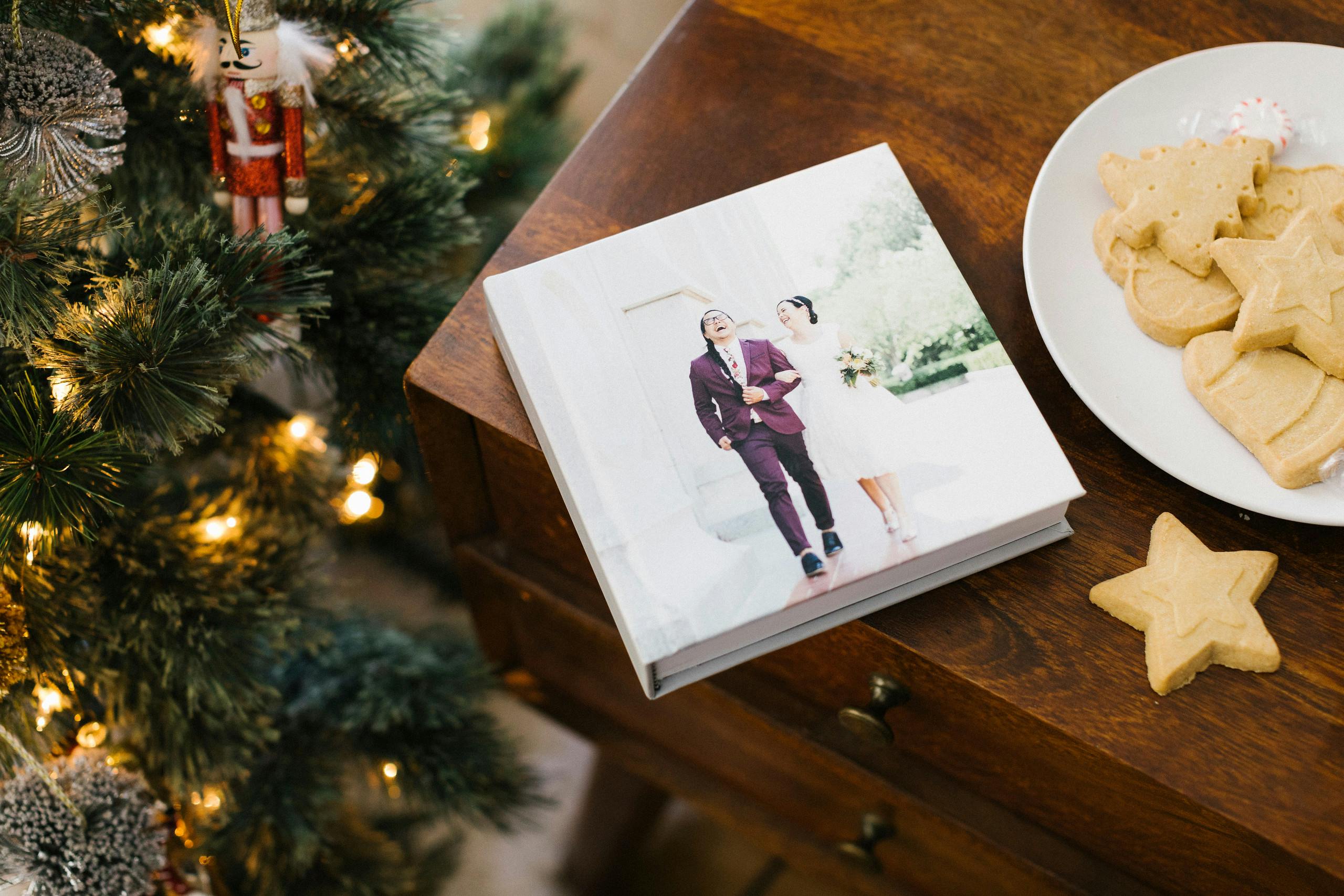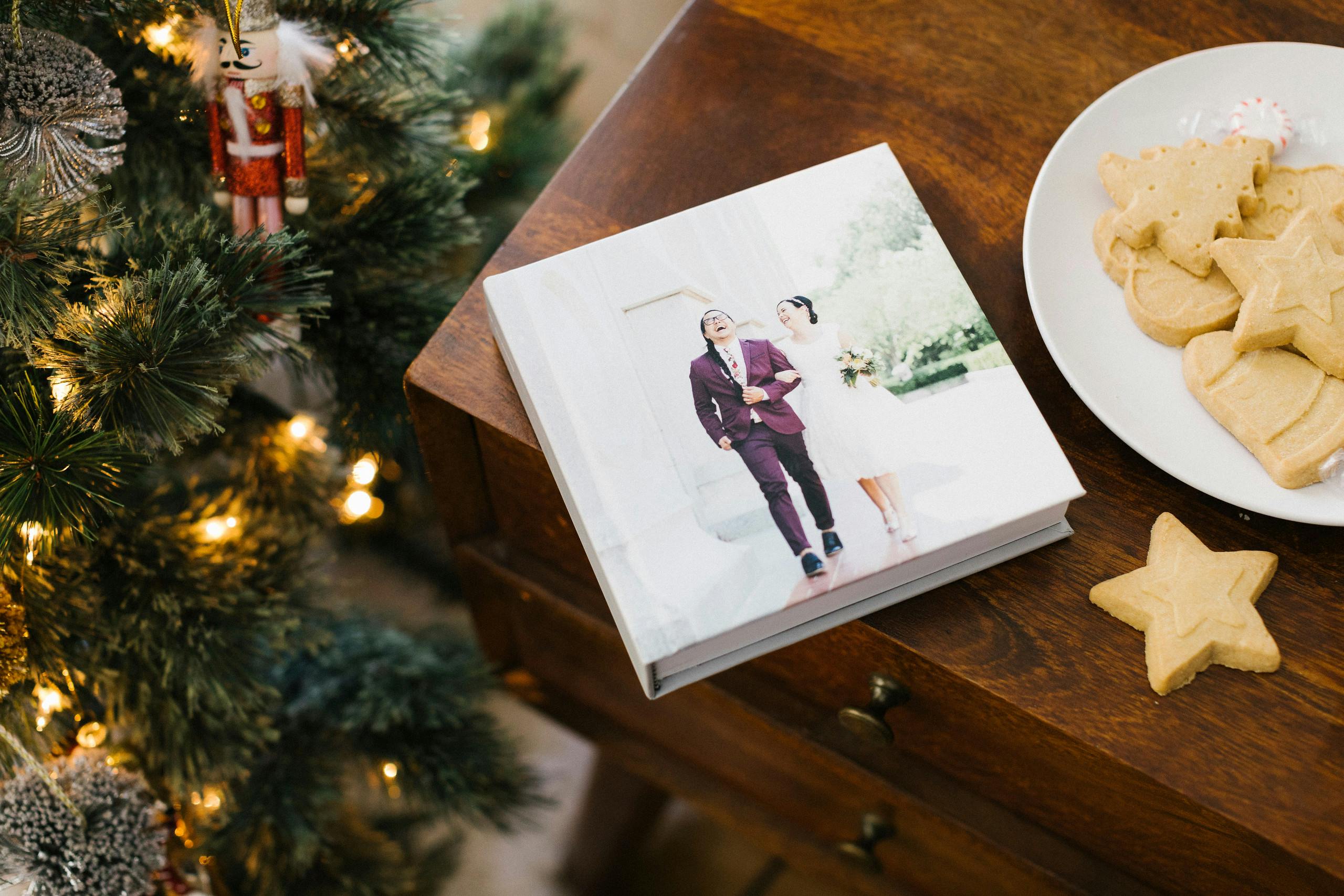 Recreate a wedding photo album
A great gift for a spouse or a parent is a new and improved Chatbook wedding photo album. Some of your old photos might be fading or maybe your wedding album is too bulky and heavy. Simplify your life and make this amazing and awesome photo book to remind you and your significant other of your love.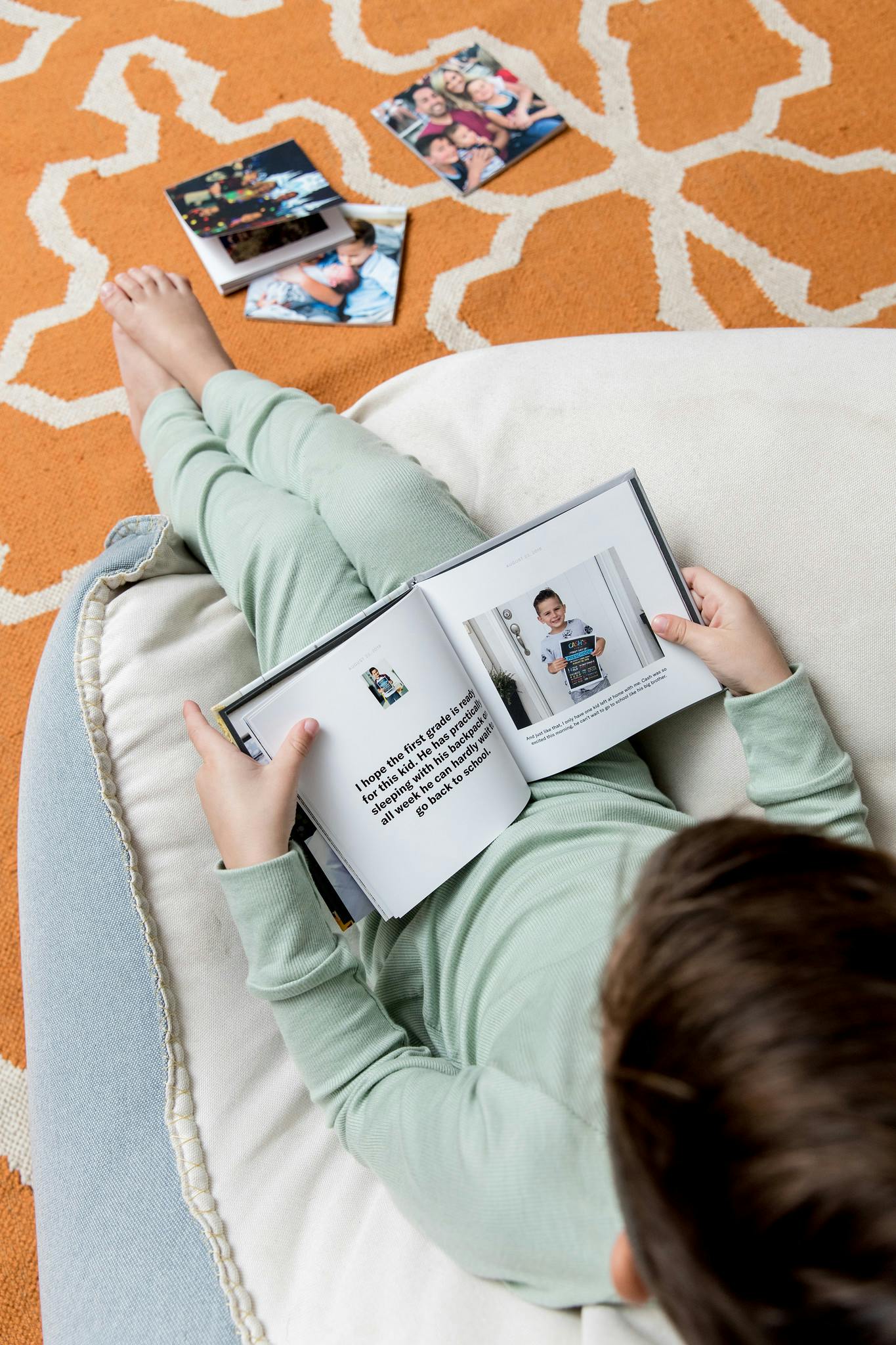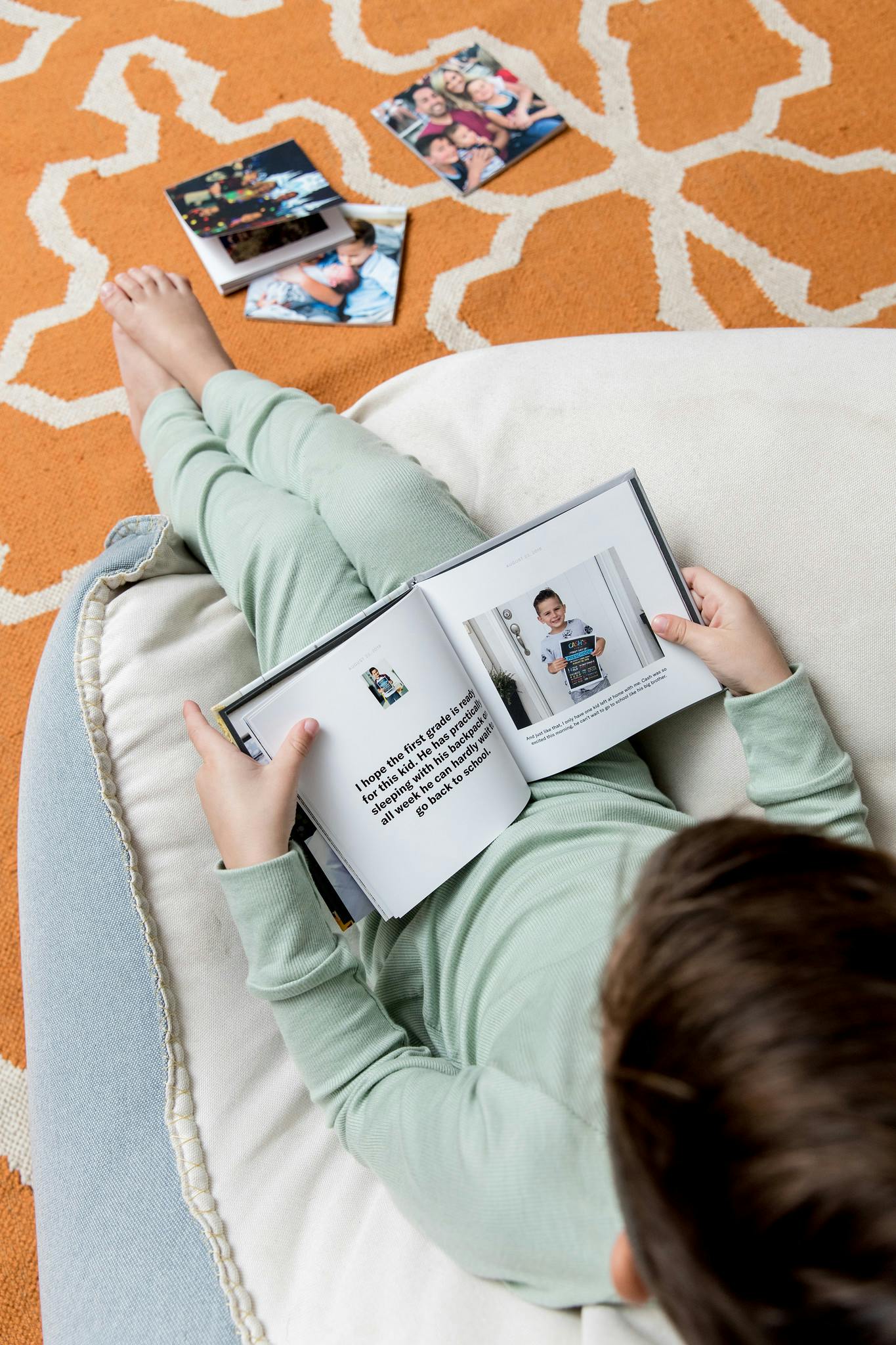 Tell some family stories
If you have little ones, this gift is the perfect way to bring family stories to life. Collect pictures from special moments like first days of school, family vacations and more, and add some text so that they can read and remember the stories of their lives.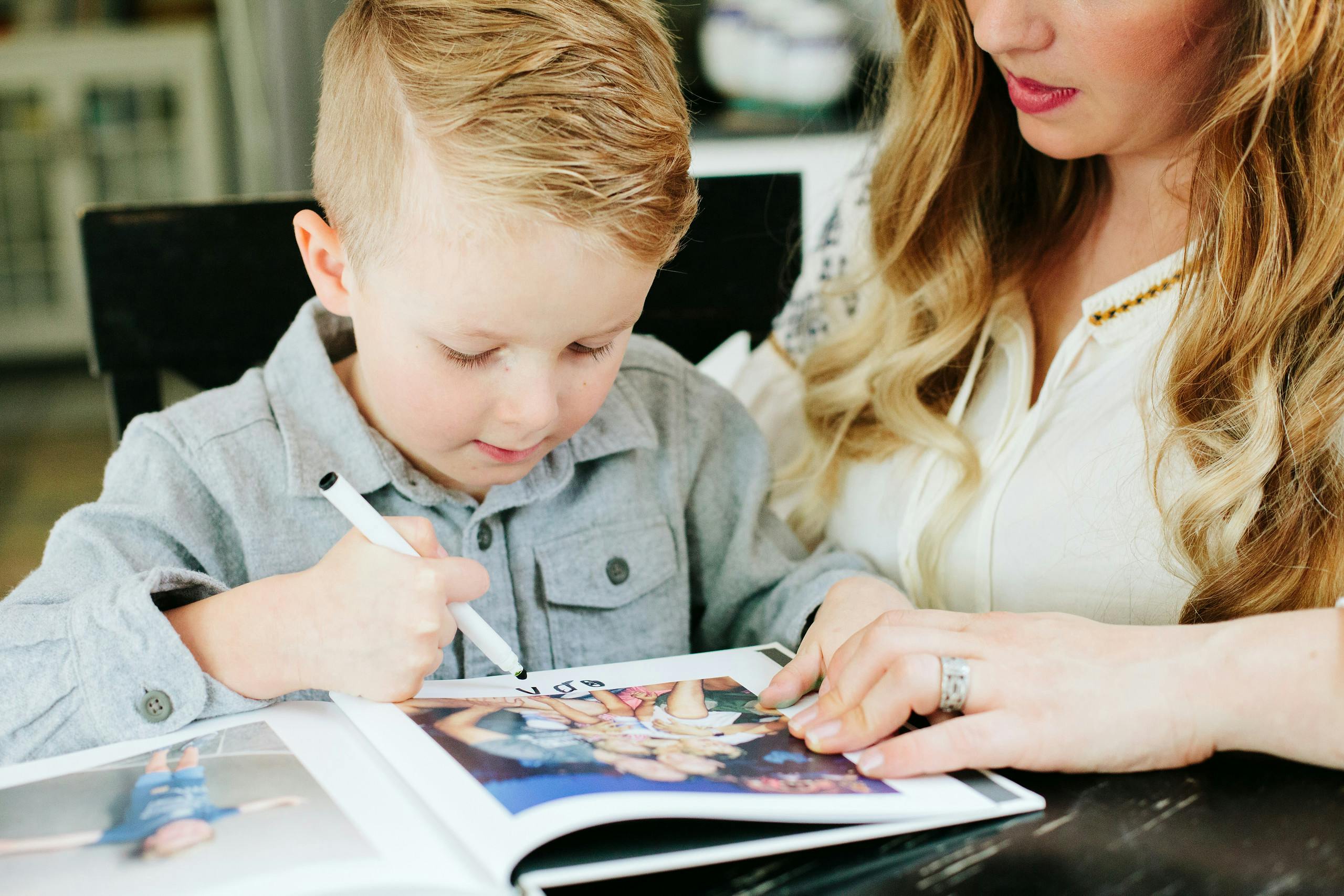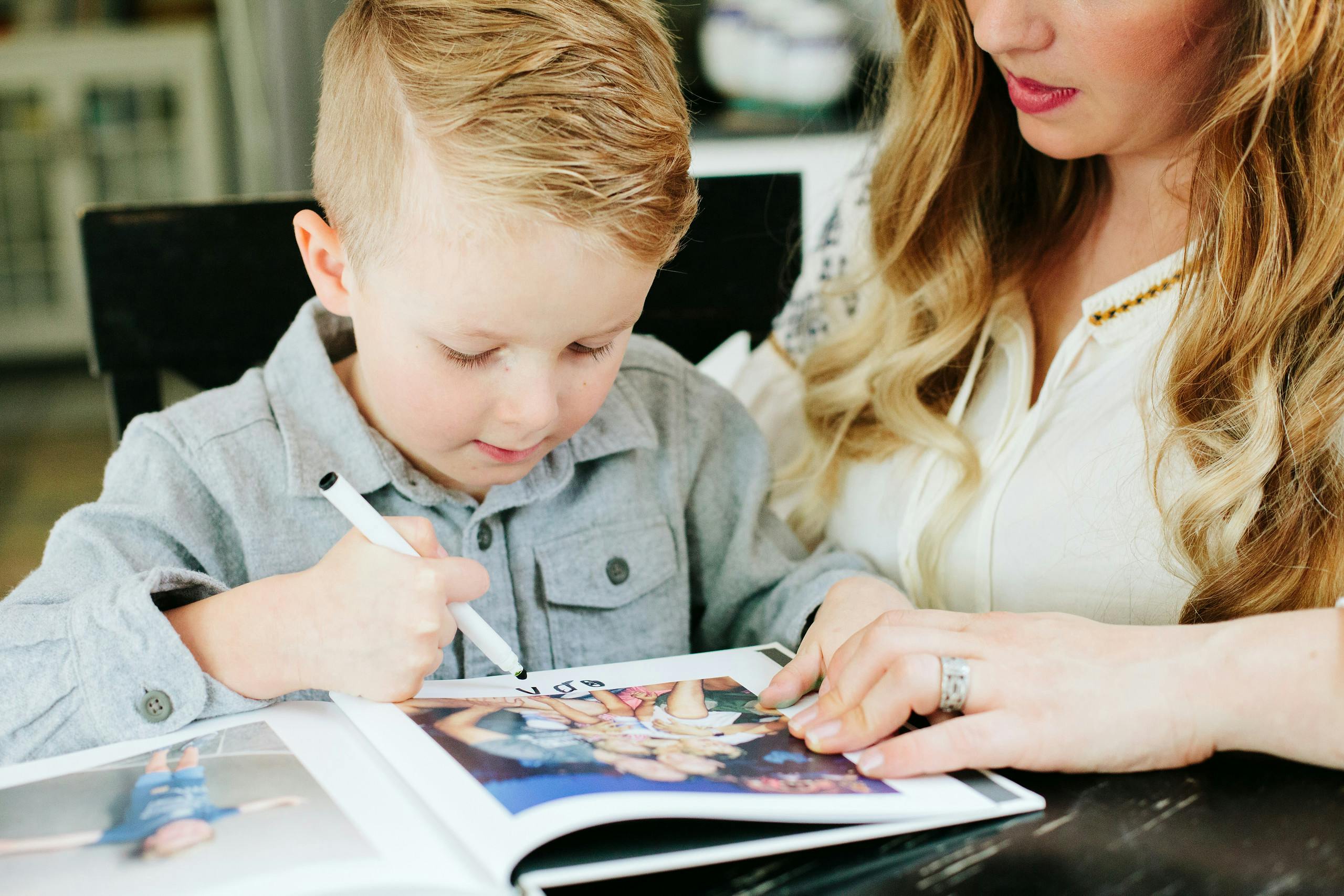 Create a book for the kids to write in
No stress when it comes to drawing on these books! Chatbooks are printed with archival paper and premium quality inks and are super affordable, so gift your kids a book that they can draw in. You can add photos and note pages so that your kids can create their own captions.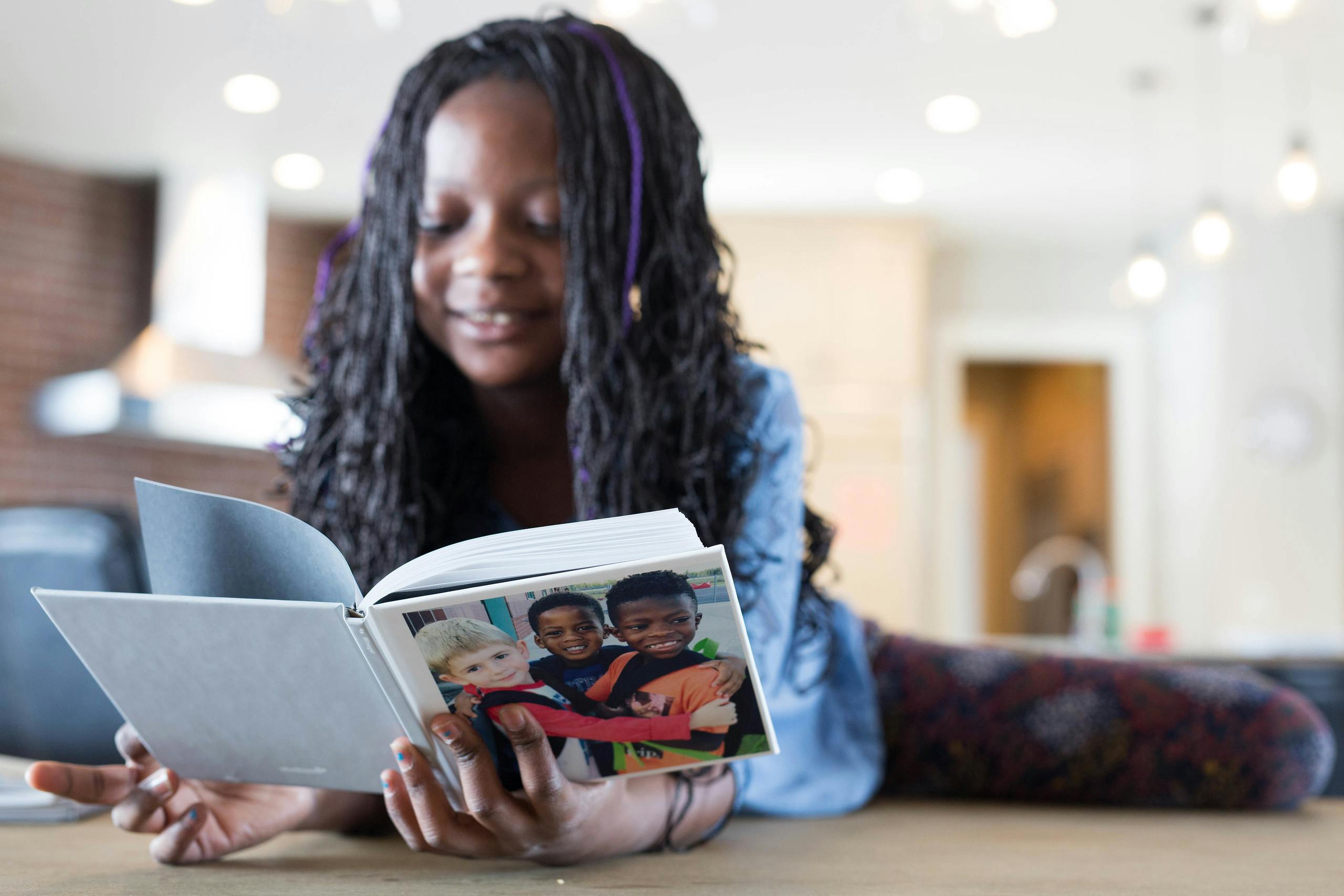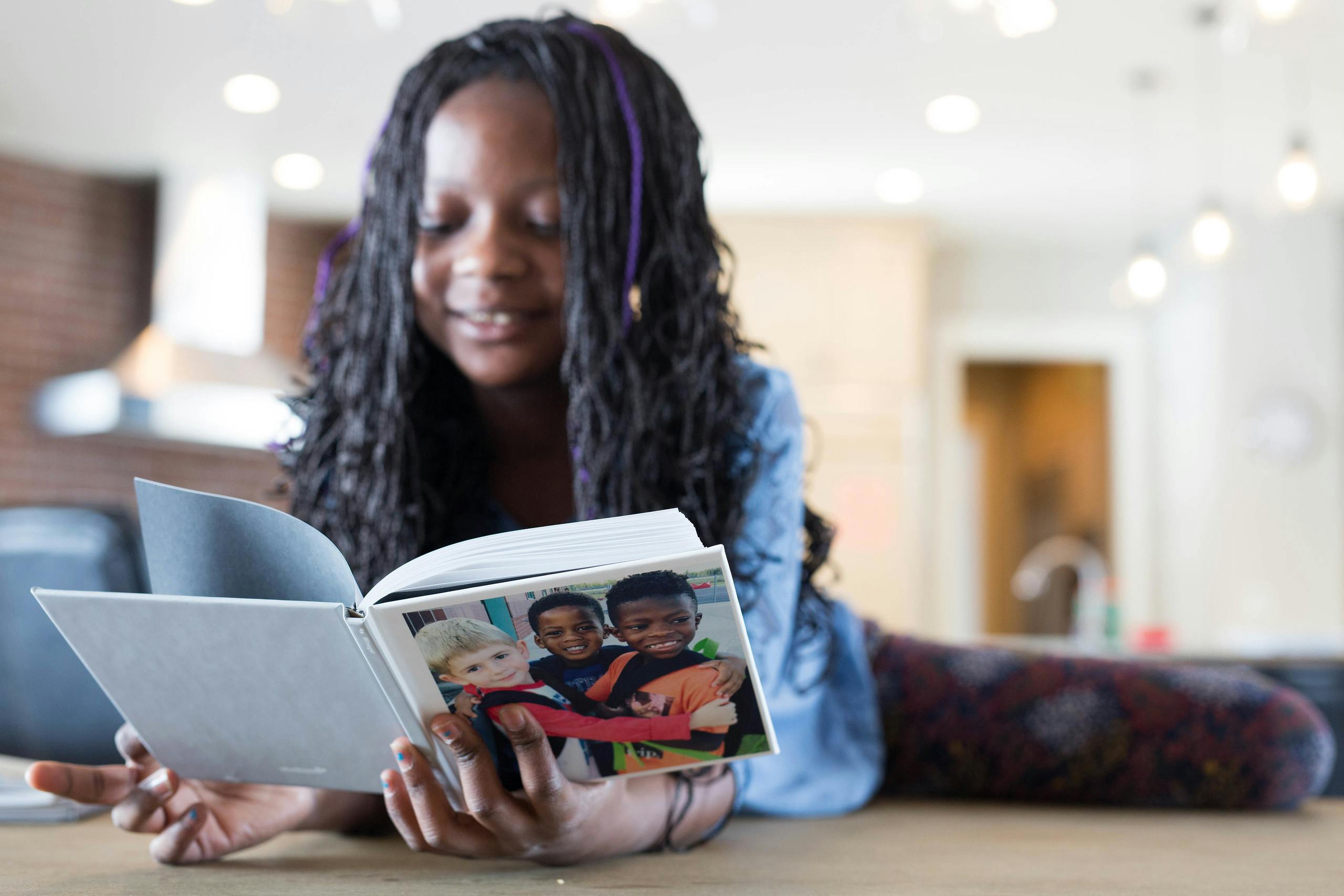 Print a school yearbook
Give your child a "yearbook" photo book this Christmas where they can look back and laugh at their annual portraits. Bonus points if you still did a DIY picture day while in quarantine!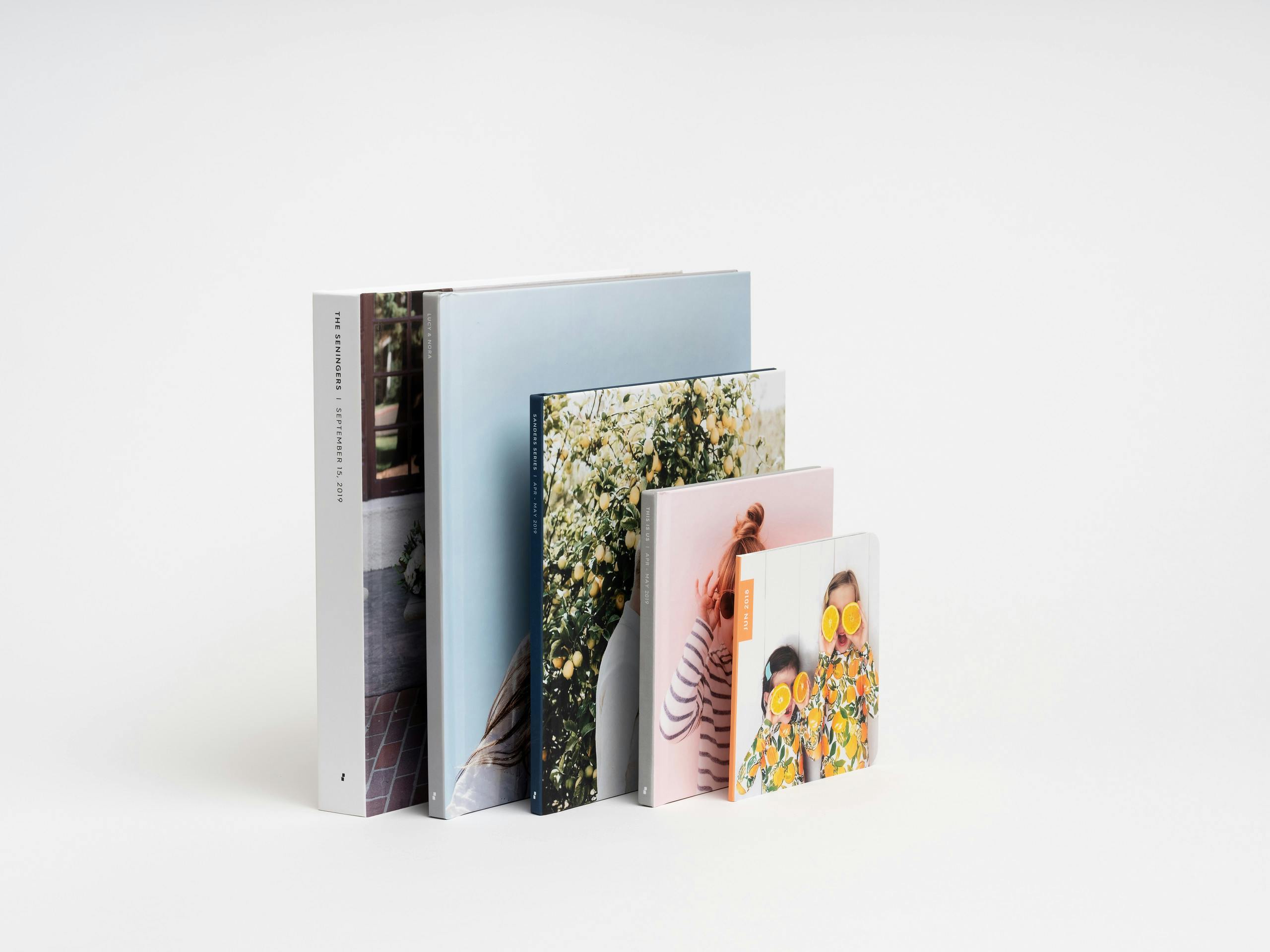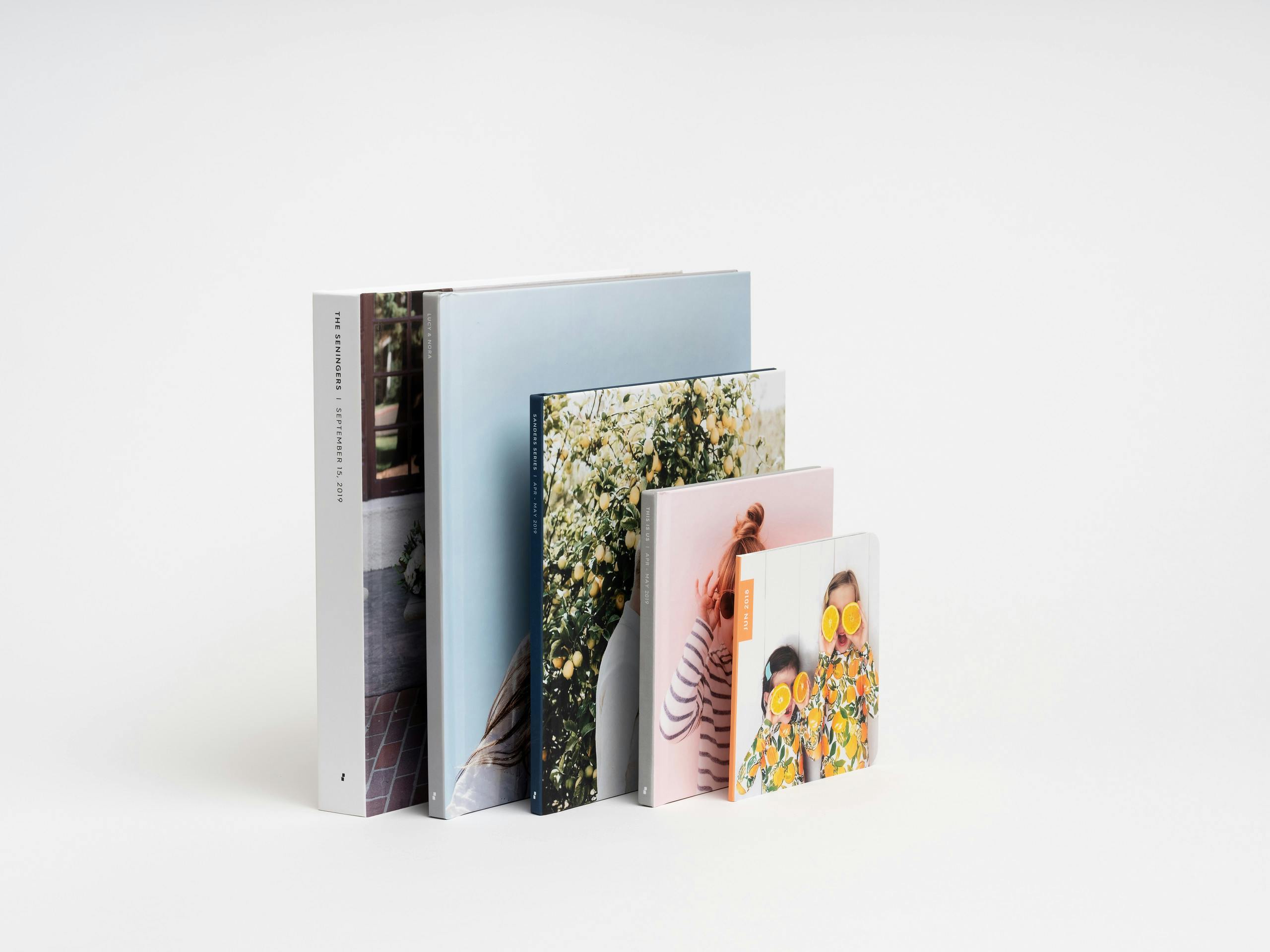 Play with sizes
Did you know that Chatbooks photo books come in 6x6, 8x8 and 10x10? Order a mix of different photo books for the cutest stack around.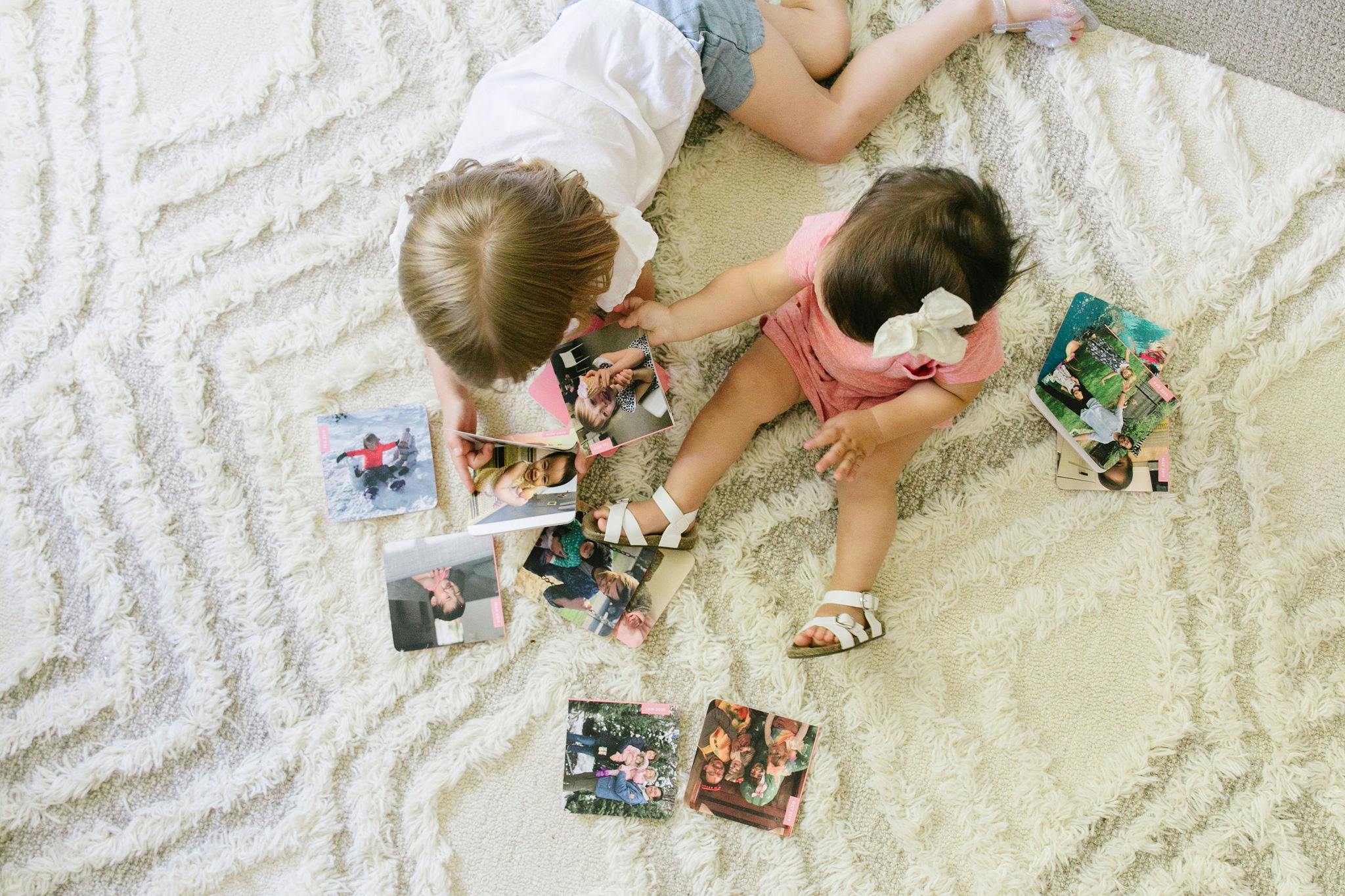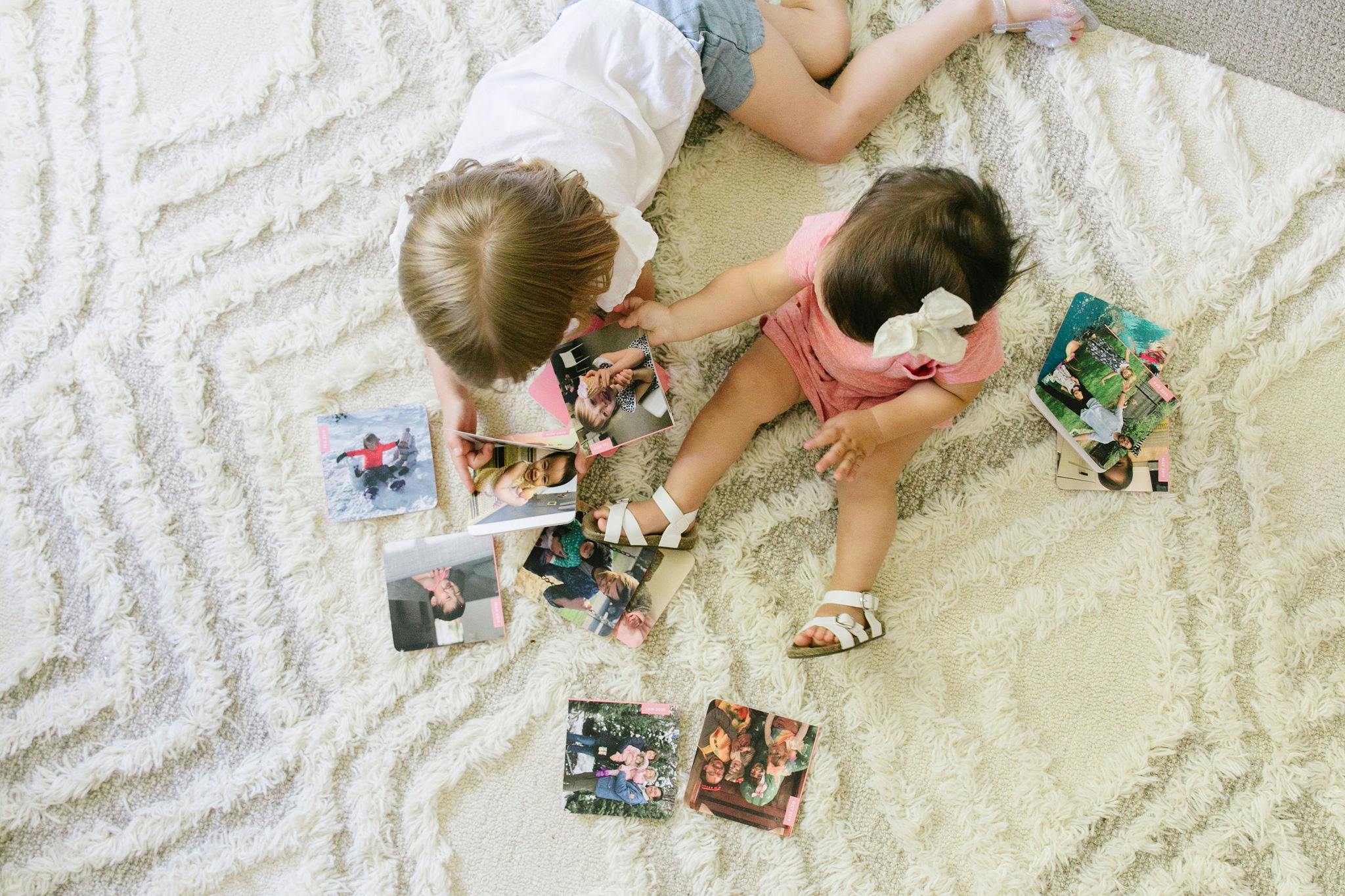 Each kid deserves their own mini magazine all about their milestones! They will love receiving their own personal "catalog" in the mail each month, and these books are perfect for small hands. Send copies to the grandparents every month for a gift that the whole family can enjoy.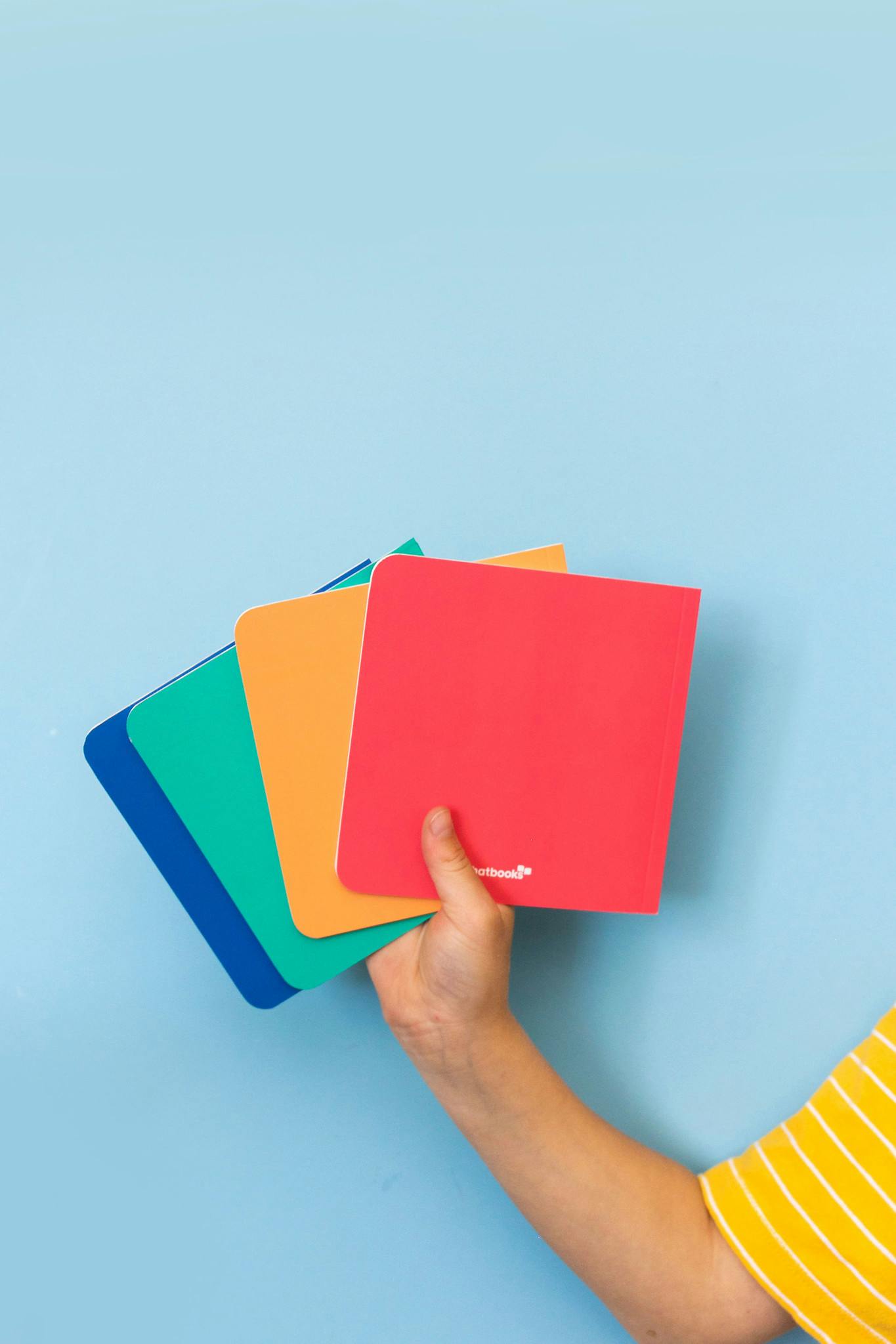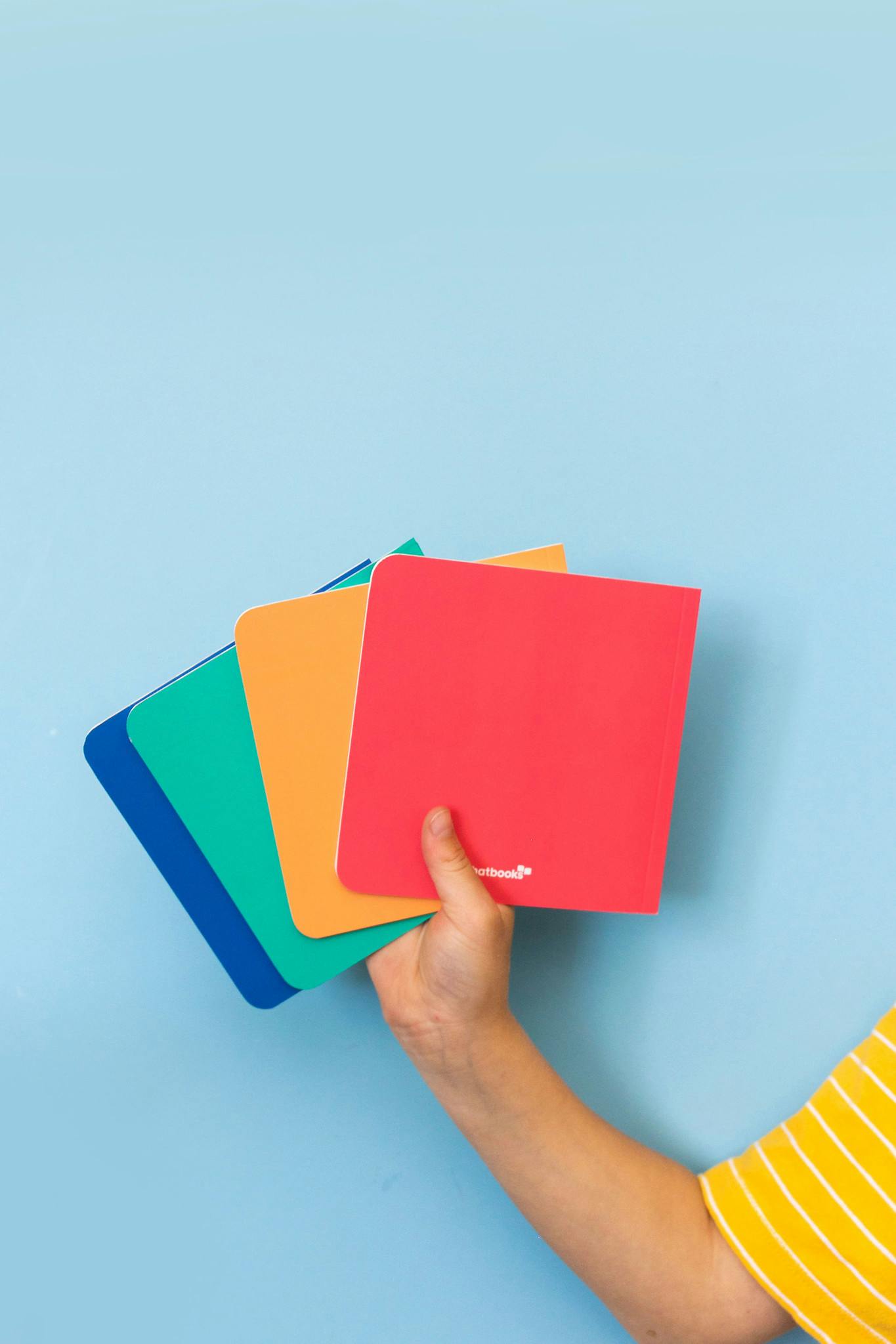 Try Monthly Mini stocking stuffers
Another option for your minis this Christmas is to use them as stocking stuffers. The family will love flipping through these memory books together.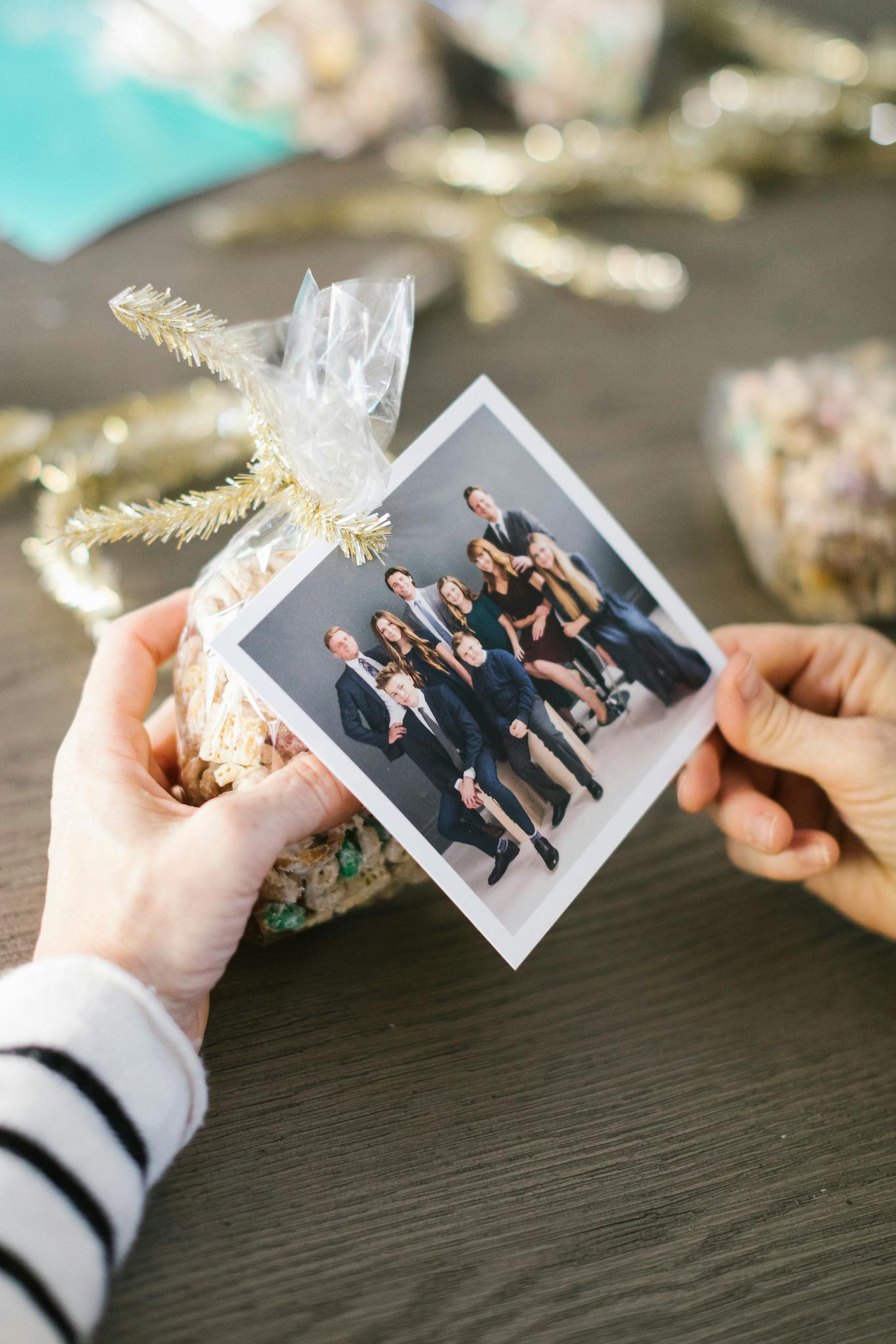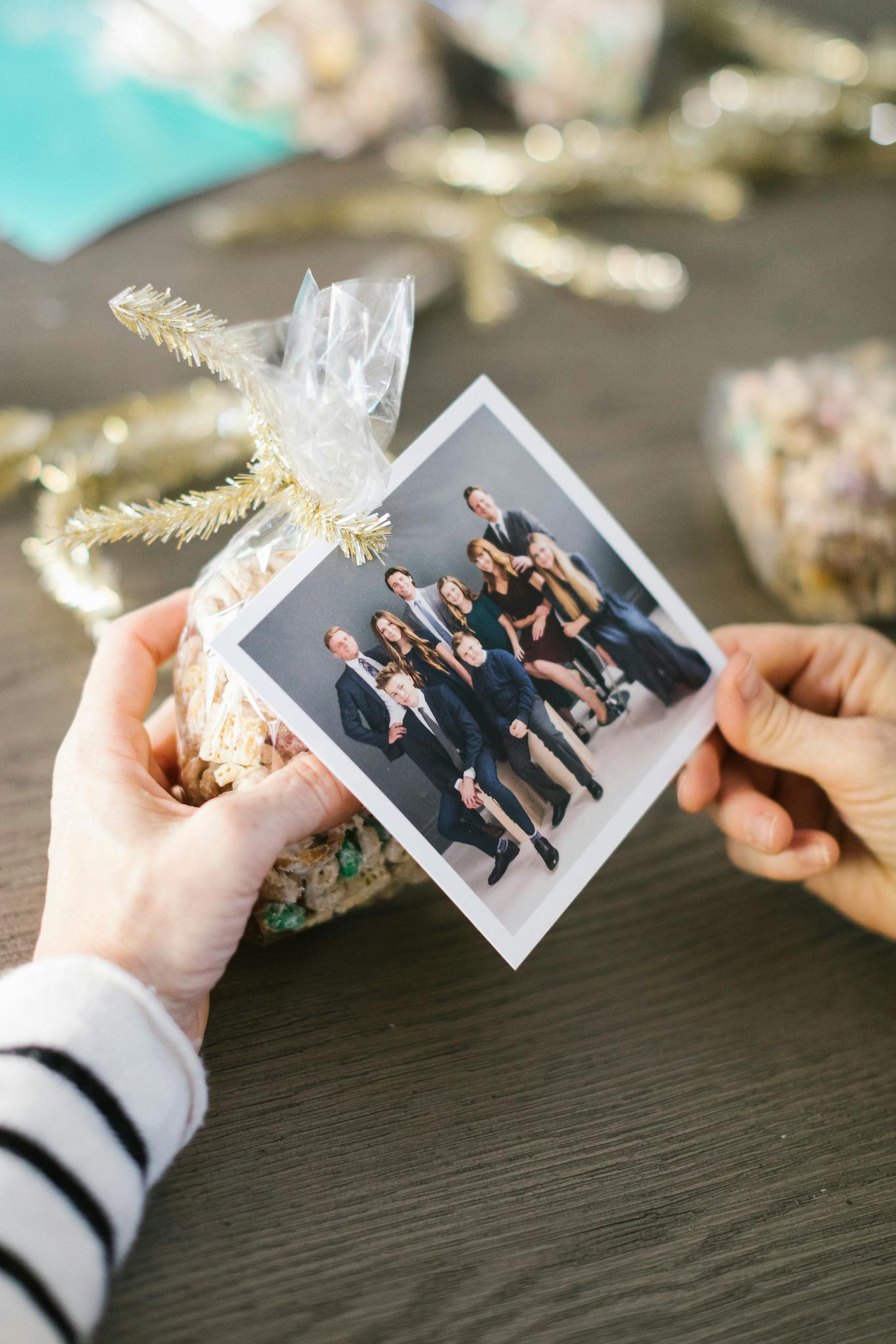 Use prints as an attached card
If you're planning on sending out little gift baskets or treats to neighbors this year, use a print of your family Christmas photo as the attached card. Then, write a personal message on the back. This sweet photo note is sure to spread smiles.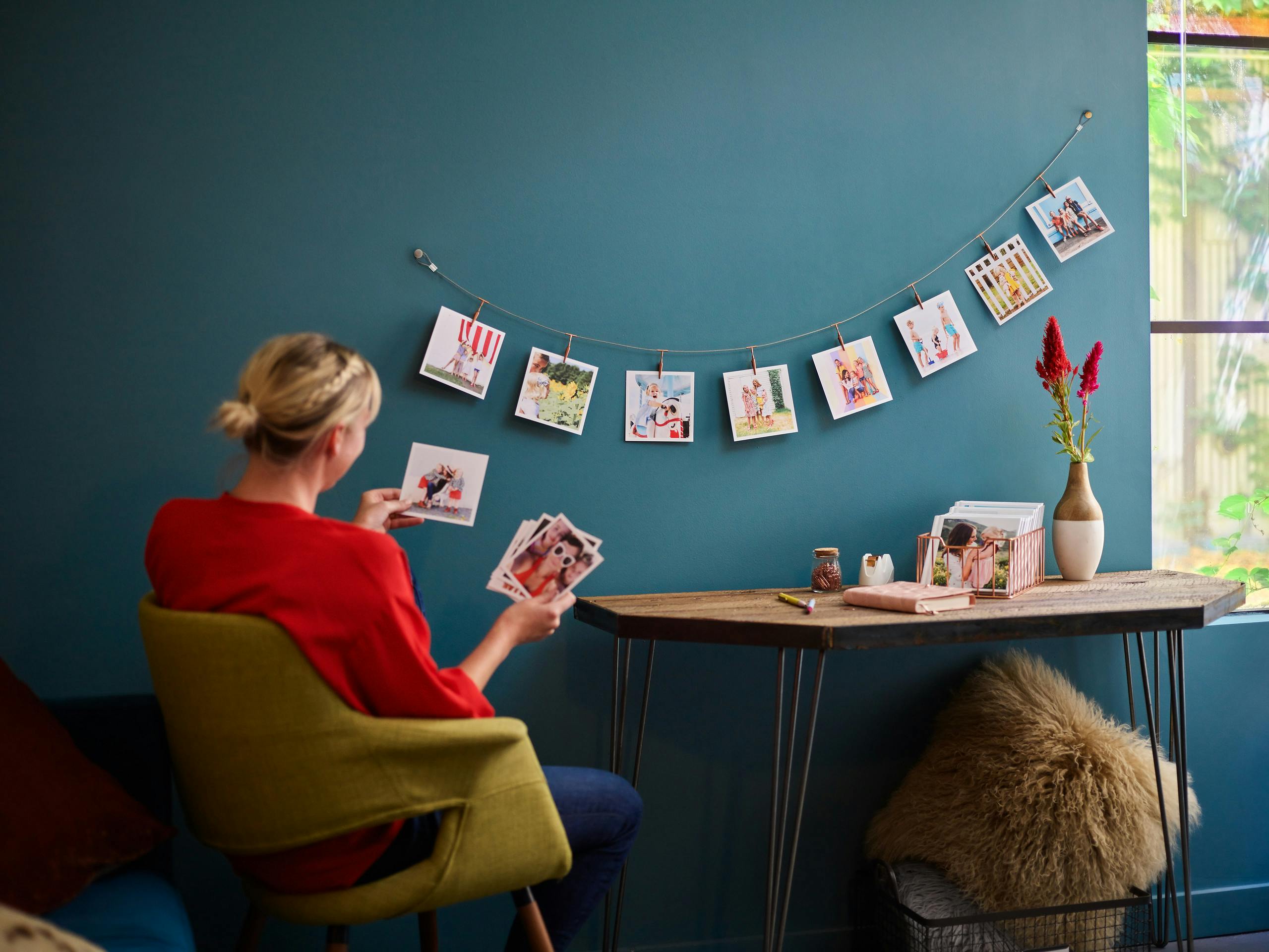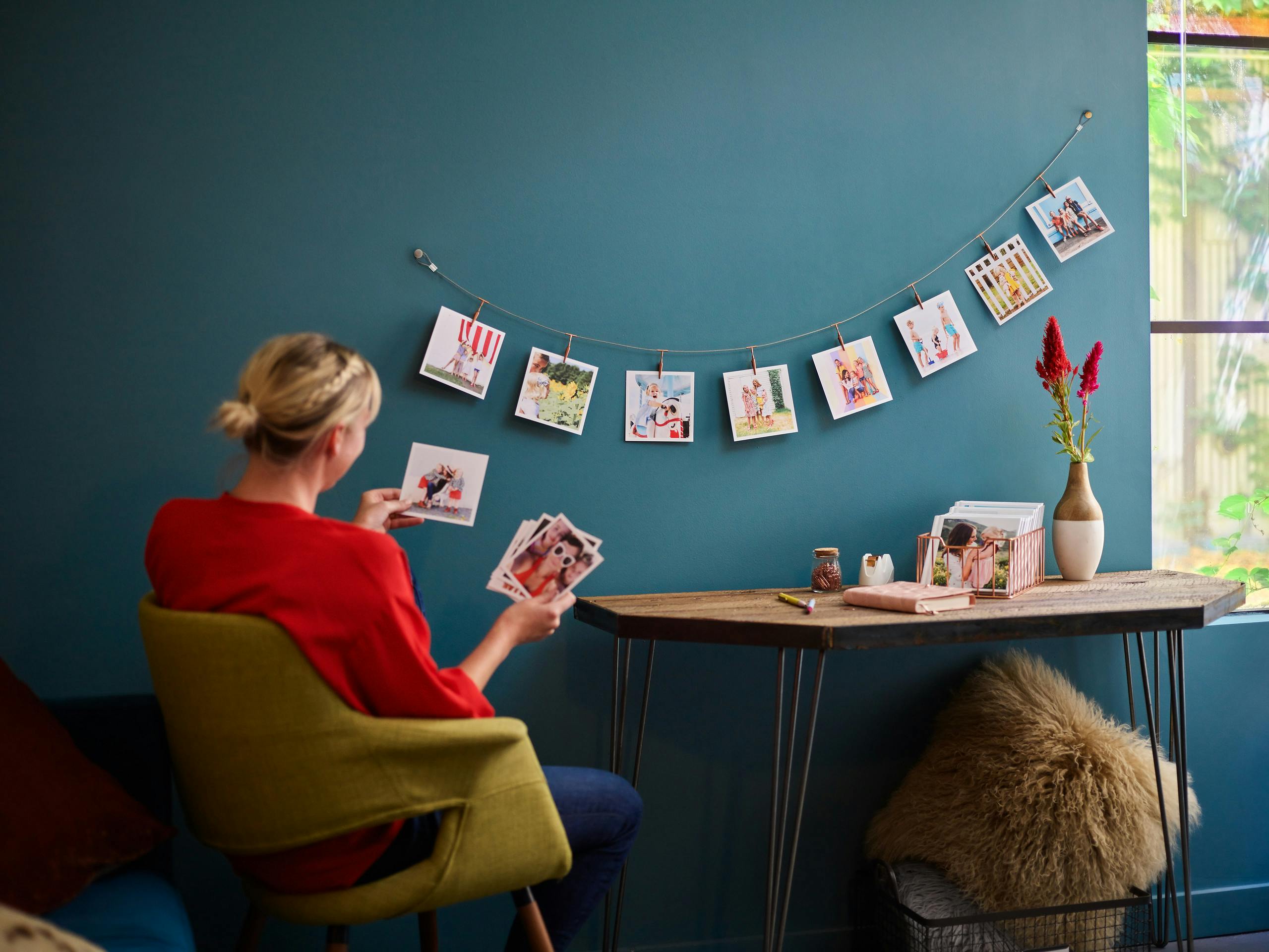 String up hanging decor
Got a college student or young adult in your life? Order a Chatbooks String-O-Pics and some 5x5 prints for a DIY gift that makes for super cute decor.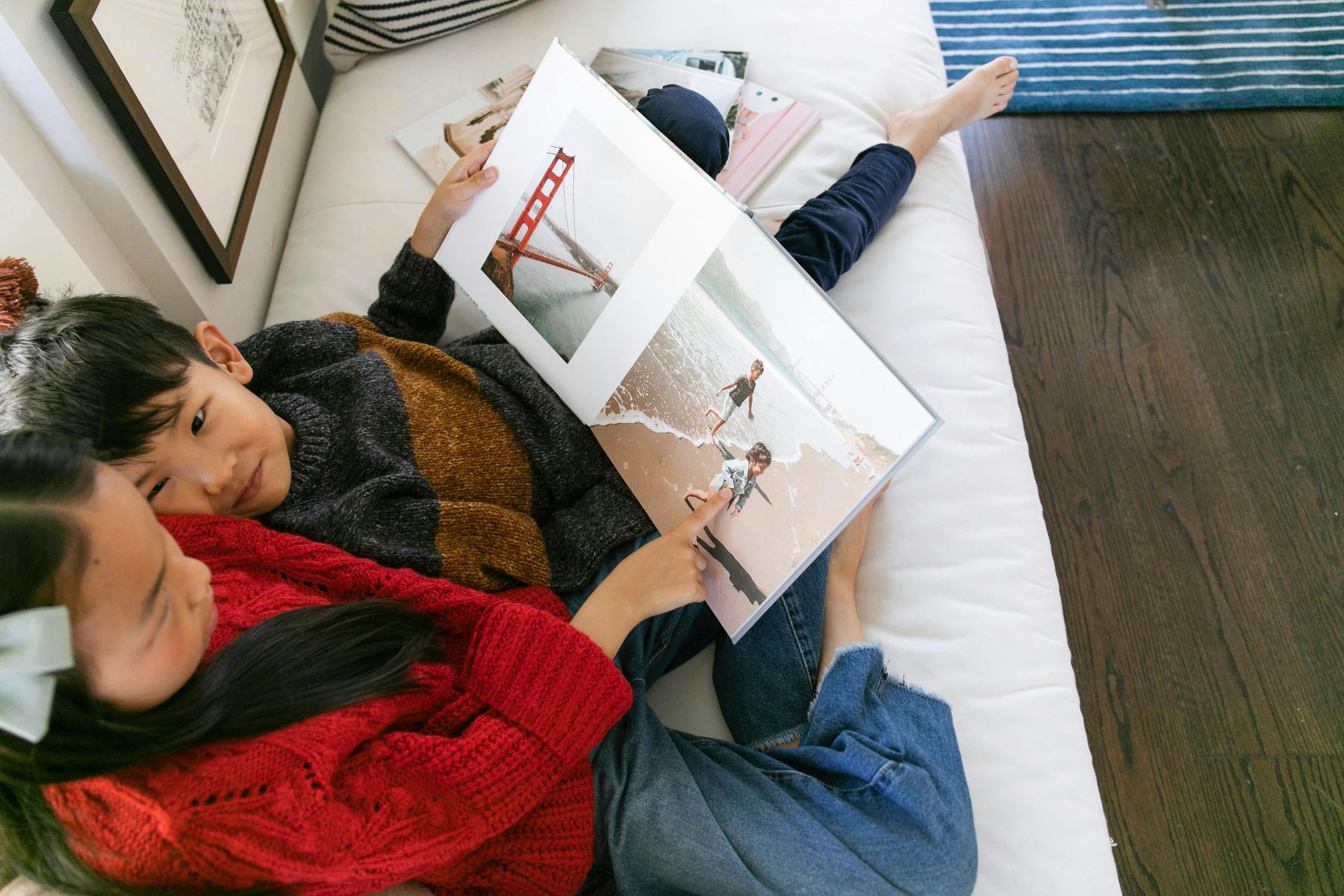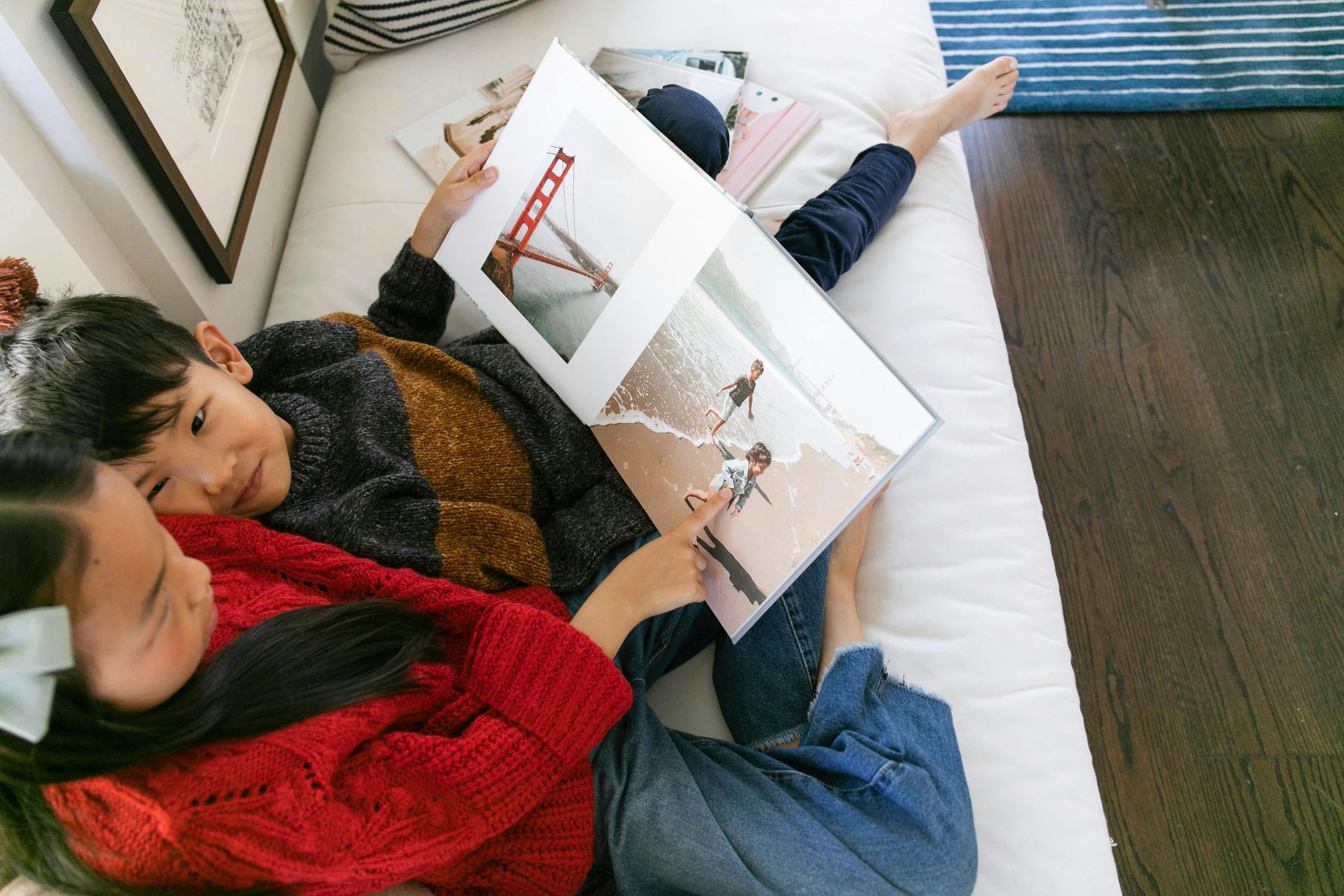 Design a family vacation book
If you and your family have tons of pictures from a special vacation but no idea where to put them, try a layflat book. Our premium photo albums are a great way to relive special occasions again and again.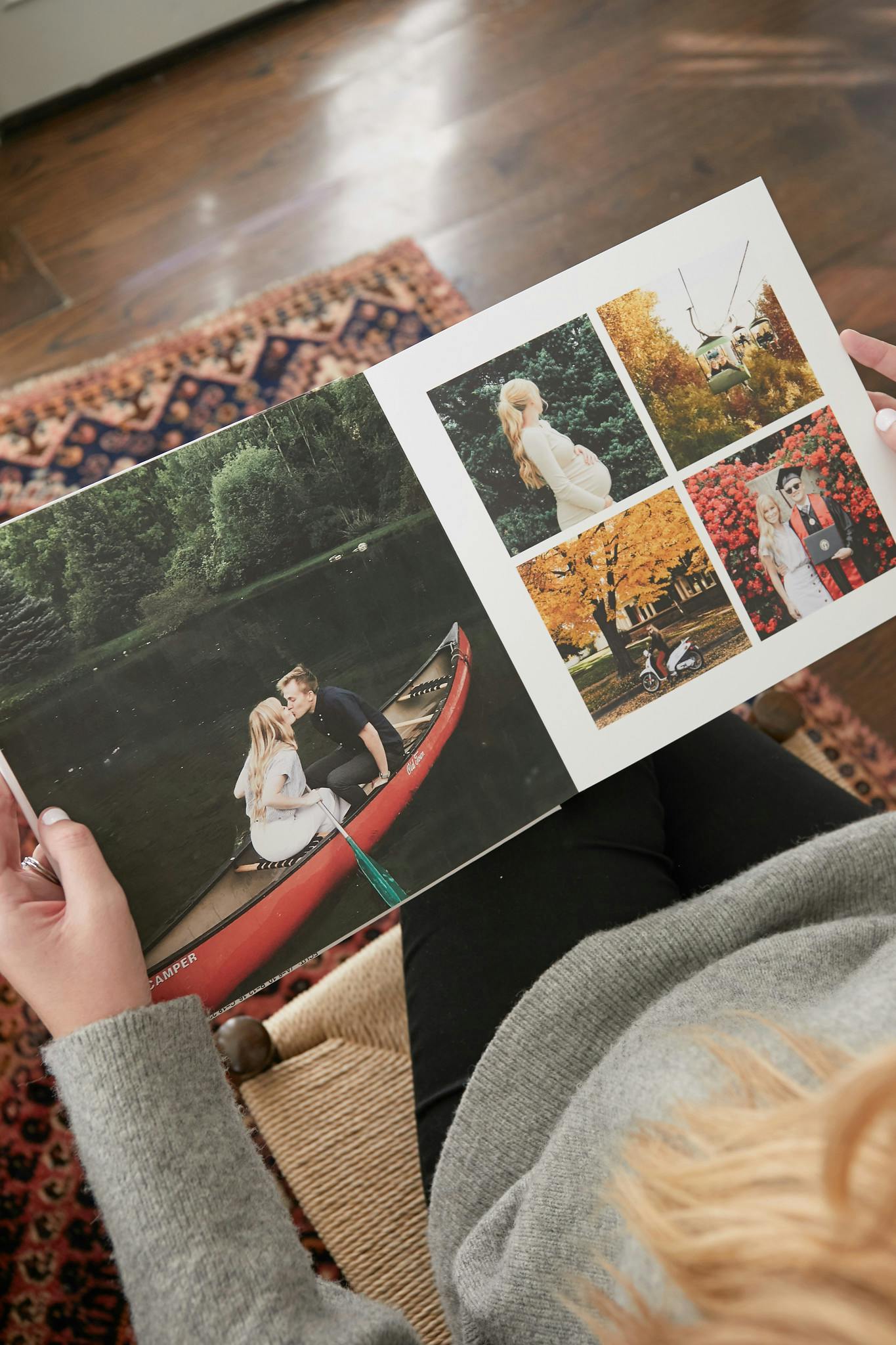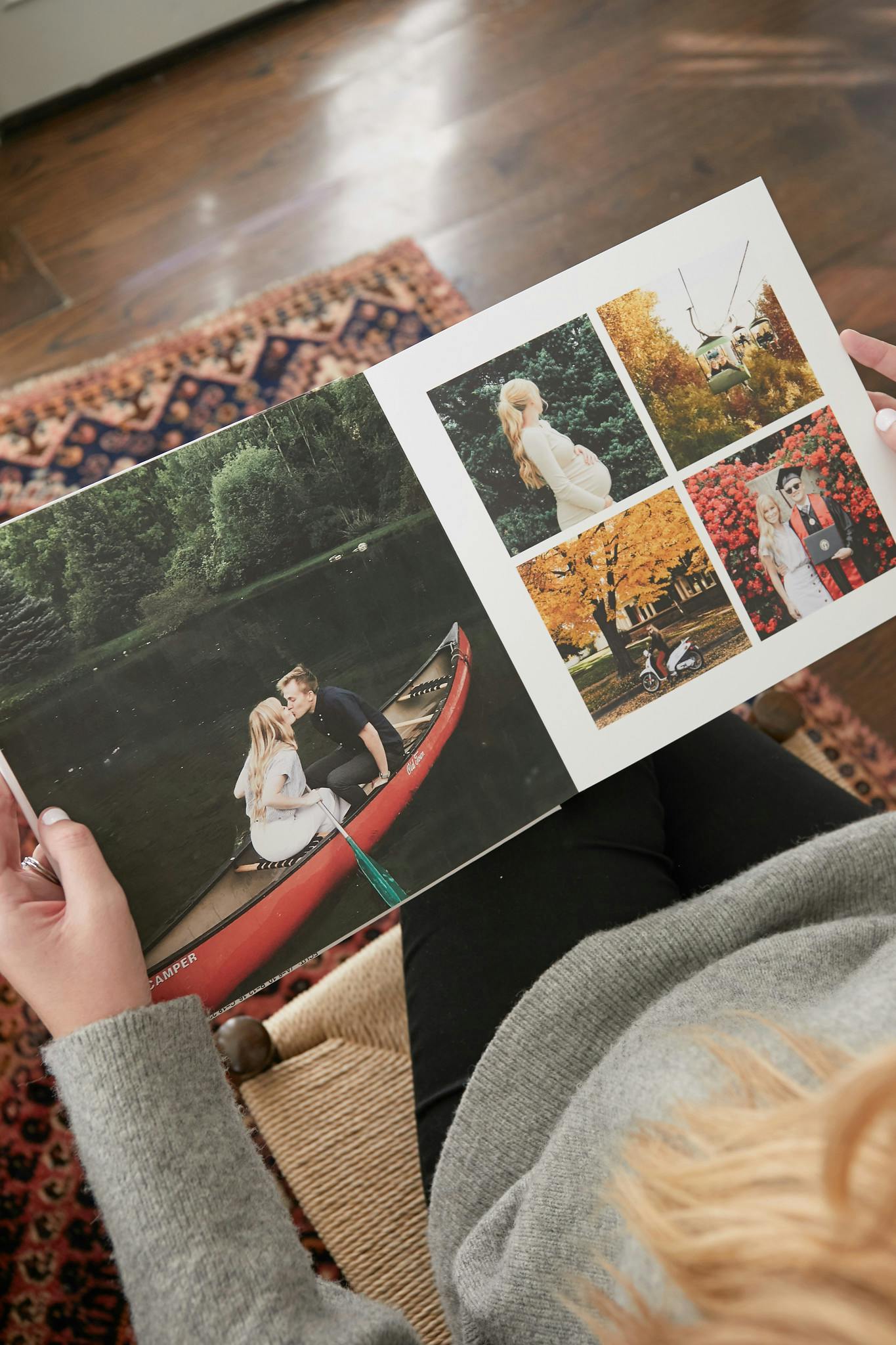 Make photo collages to tell a story
Too many pictures that you want to put into one book? Use collage pages to tell the stories of your favorite memories. One approach: Include 4-5 photos on each spread to tell the story of one special moment (like a big move or fun day trip). Then, as your loved one flips through their photo book gift, they can remember the tiny details of your days. This link shows you how to make your own collage page!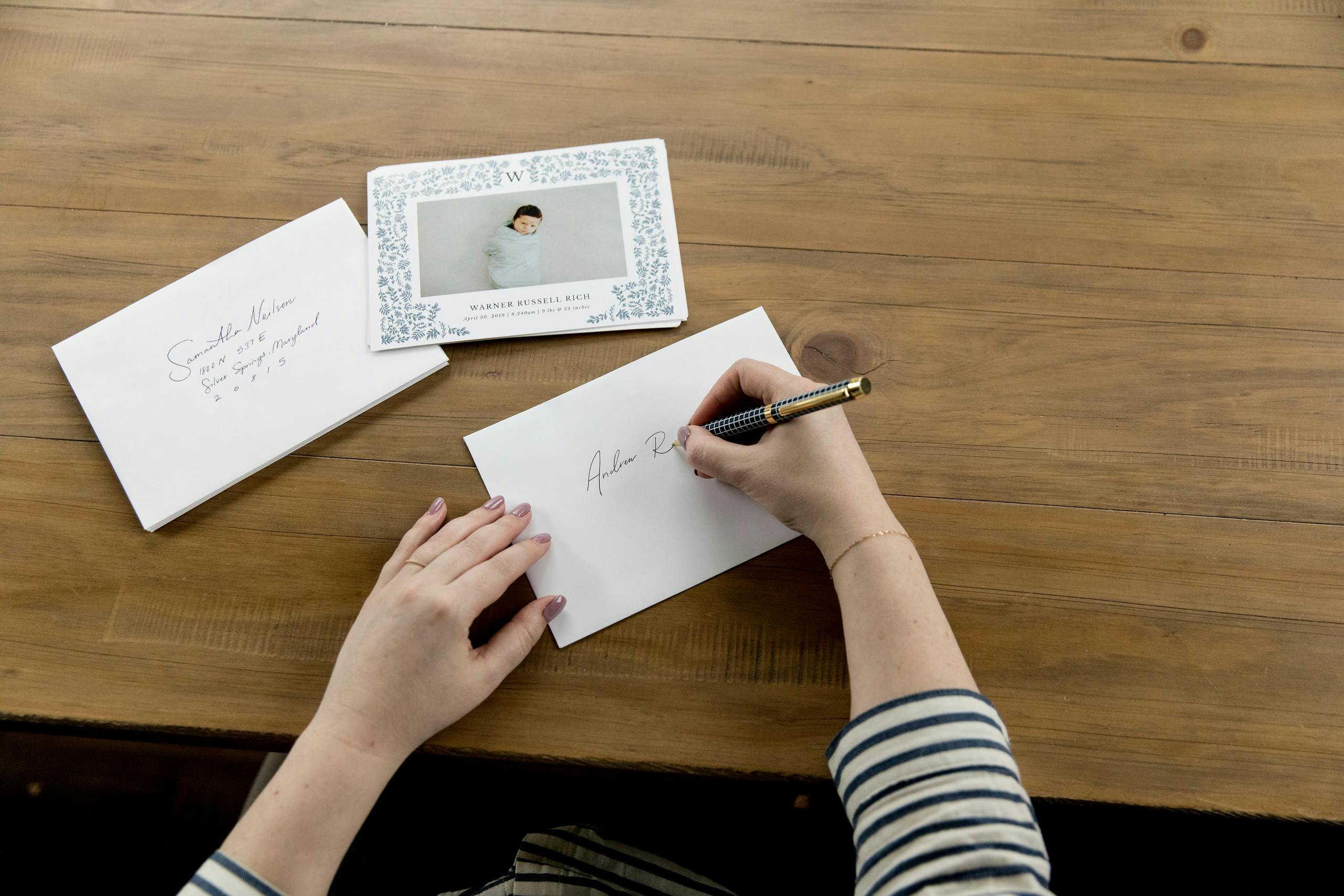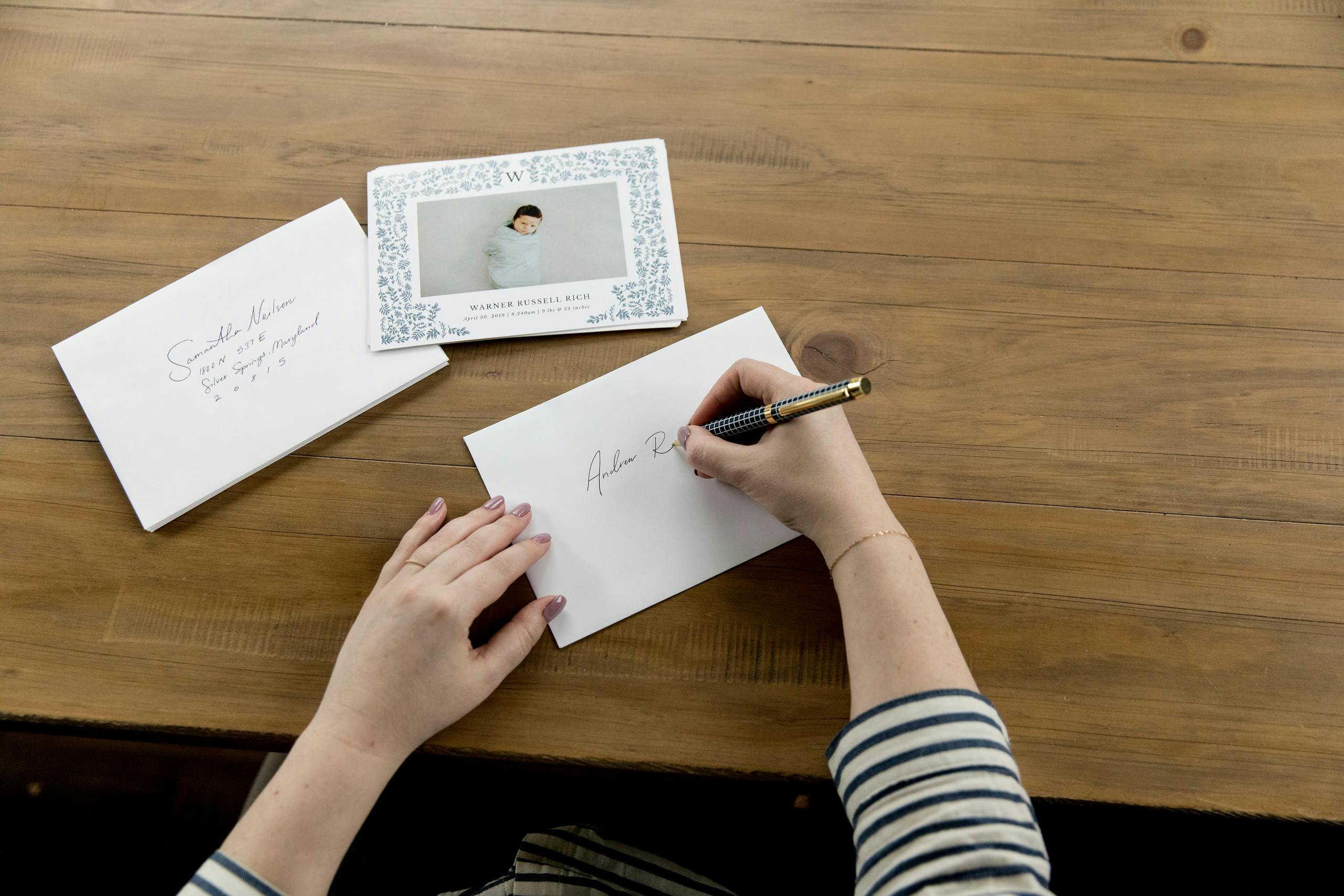 Send a personalized cards
If you're stuck on what to gift a long distance relative, consider sending them a holiday card as part of your present. Chatbooks custom photo cards are perfect for connecting from afar. And be sure to send your Christmas cards out on time!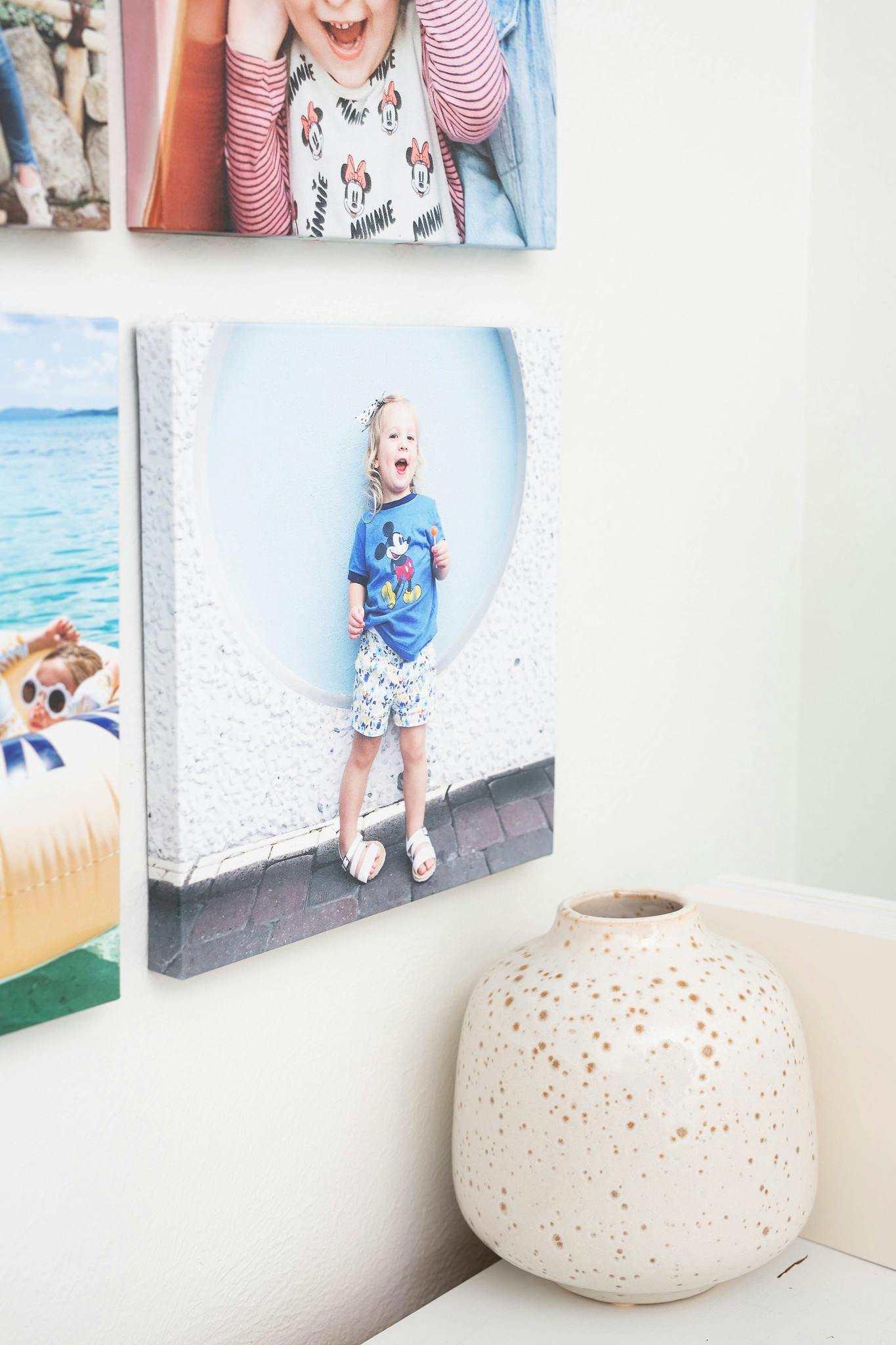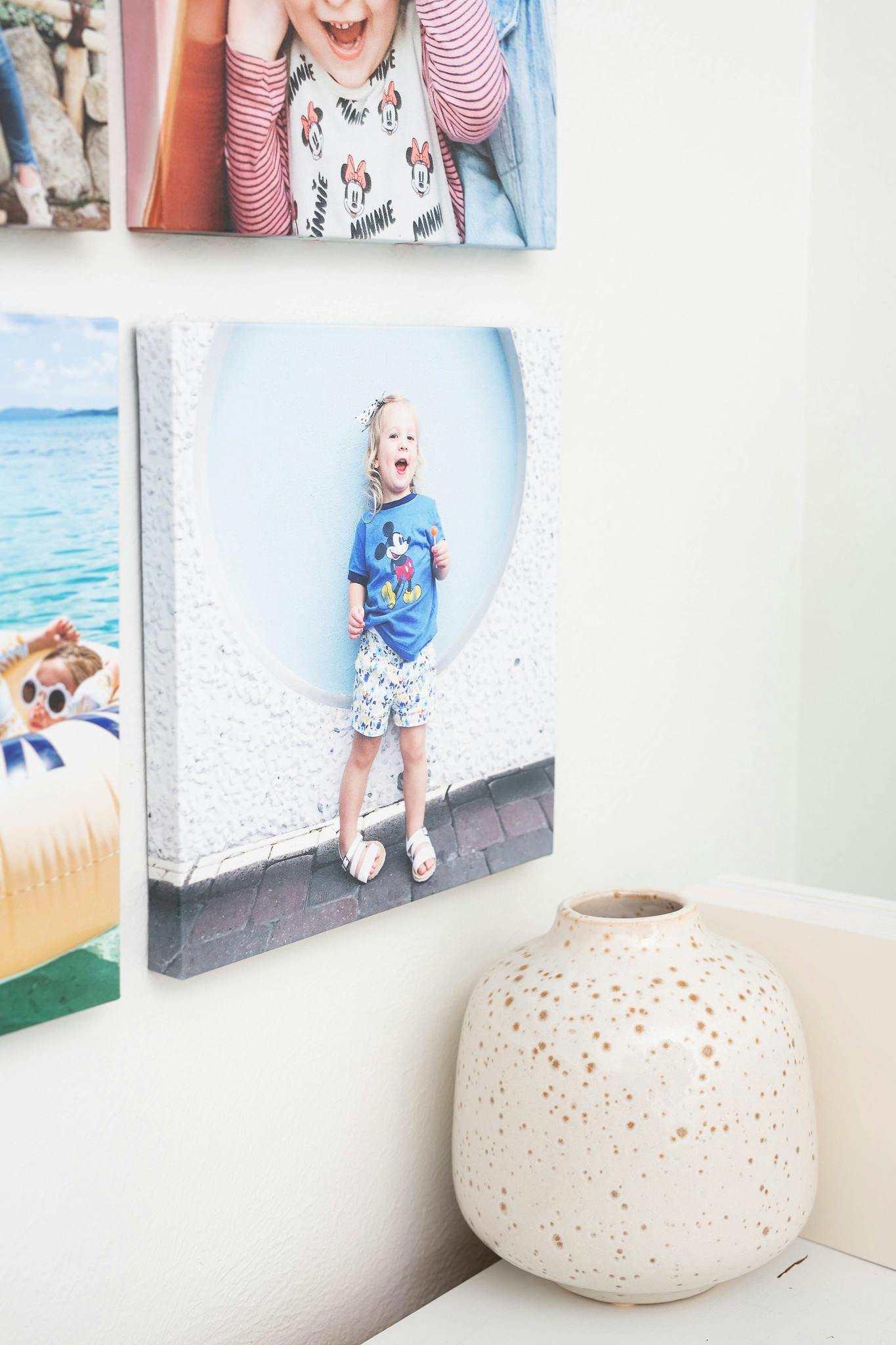 Gift them a gallery wall
Everyone wants to bring their favorite photos to life on their walls, and you can help by gifting your friends and family some wall tiles. Our affordable, high-quality canvases can be stuck up to 50+ times on a wall!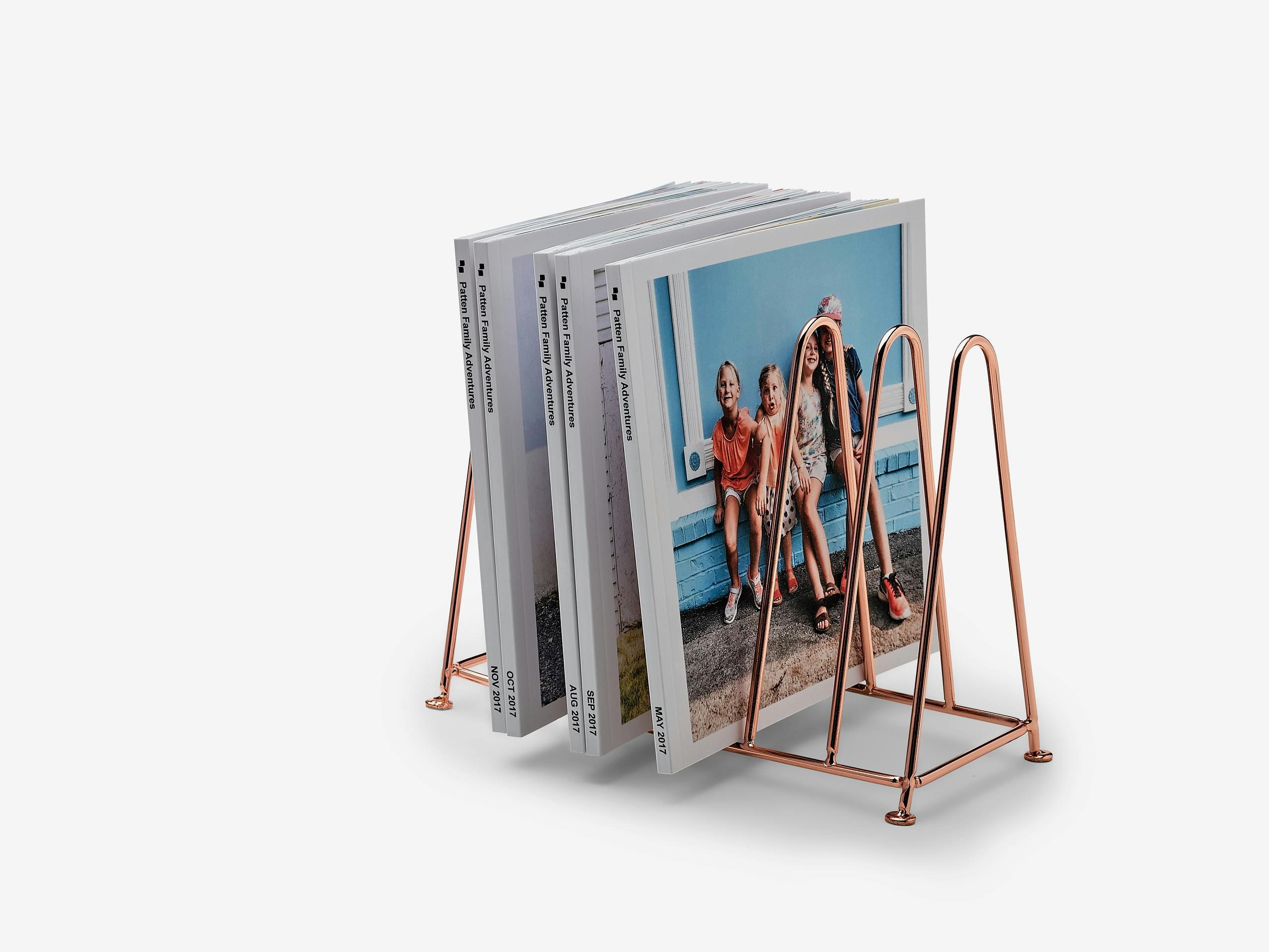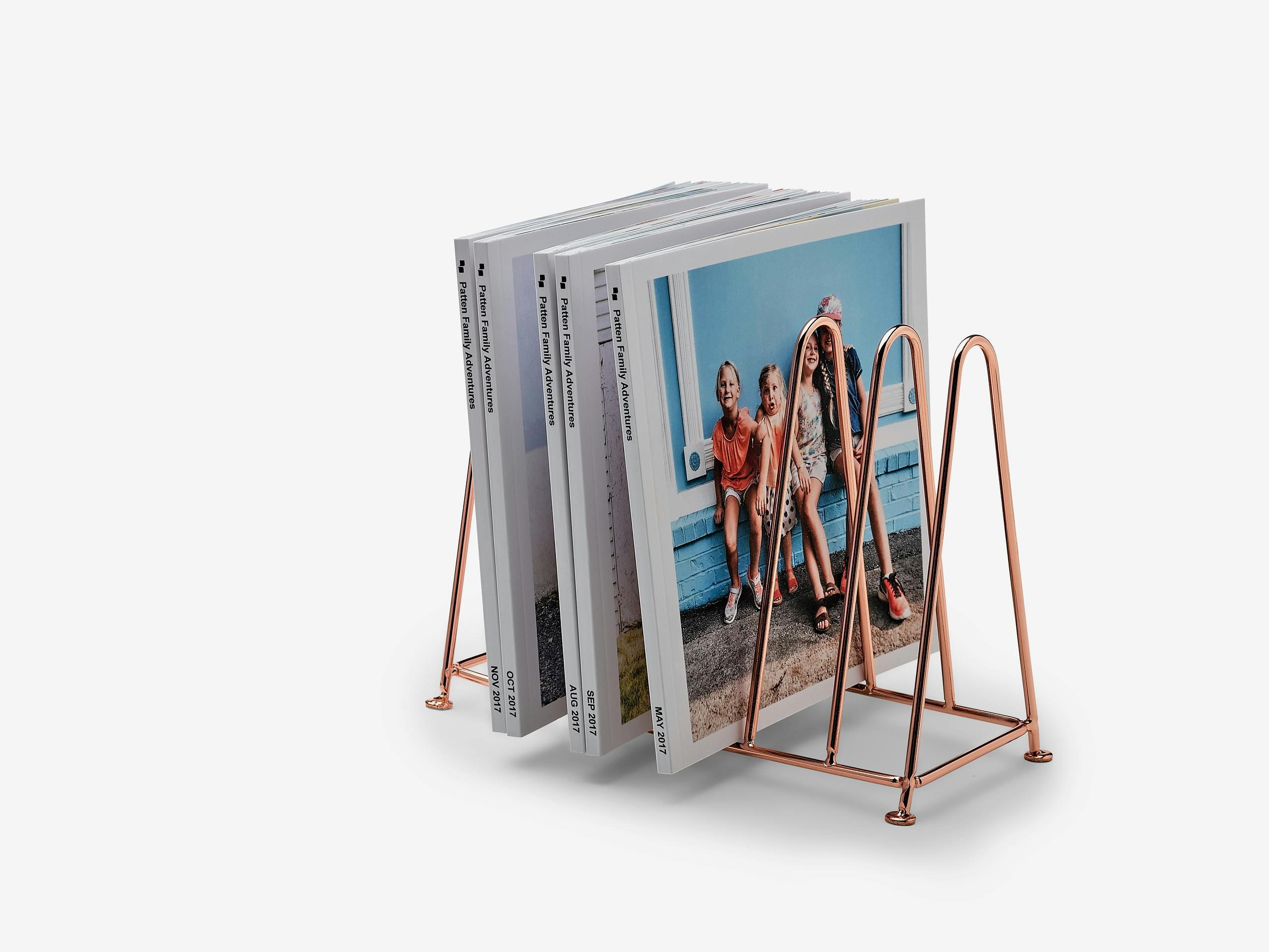 You may know someone who is a loyal Chatbooks fan (we see you 200+ club!) with an active Photo Book Series subscription. A simple and wonderful gift for the Chatbooks lover in your life: a book stand that can hold all their books and display them anywhere in the home.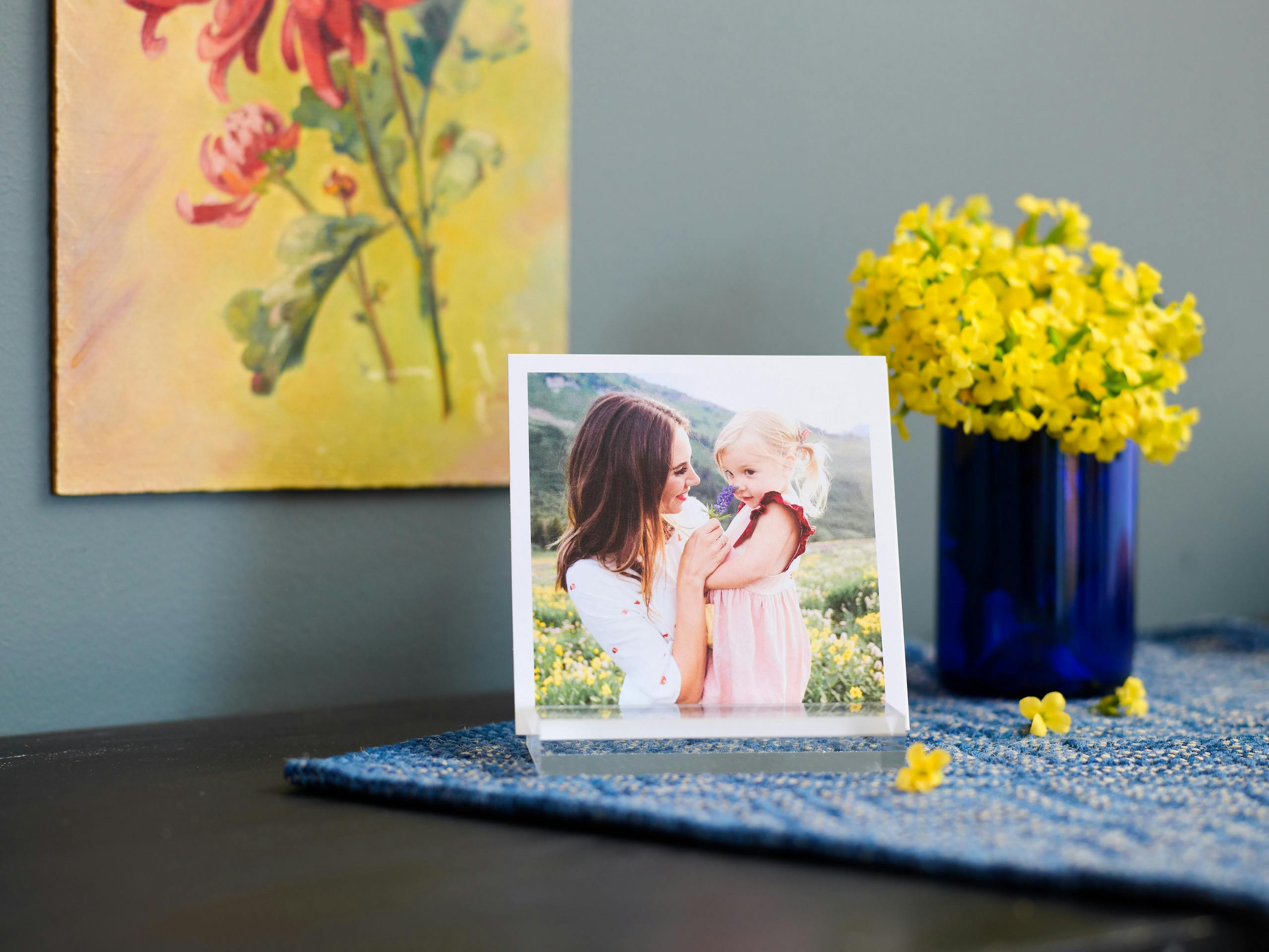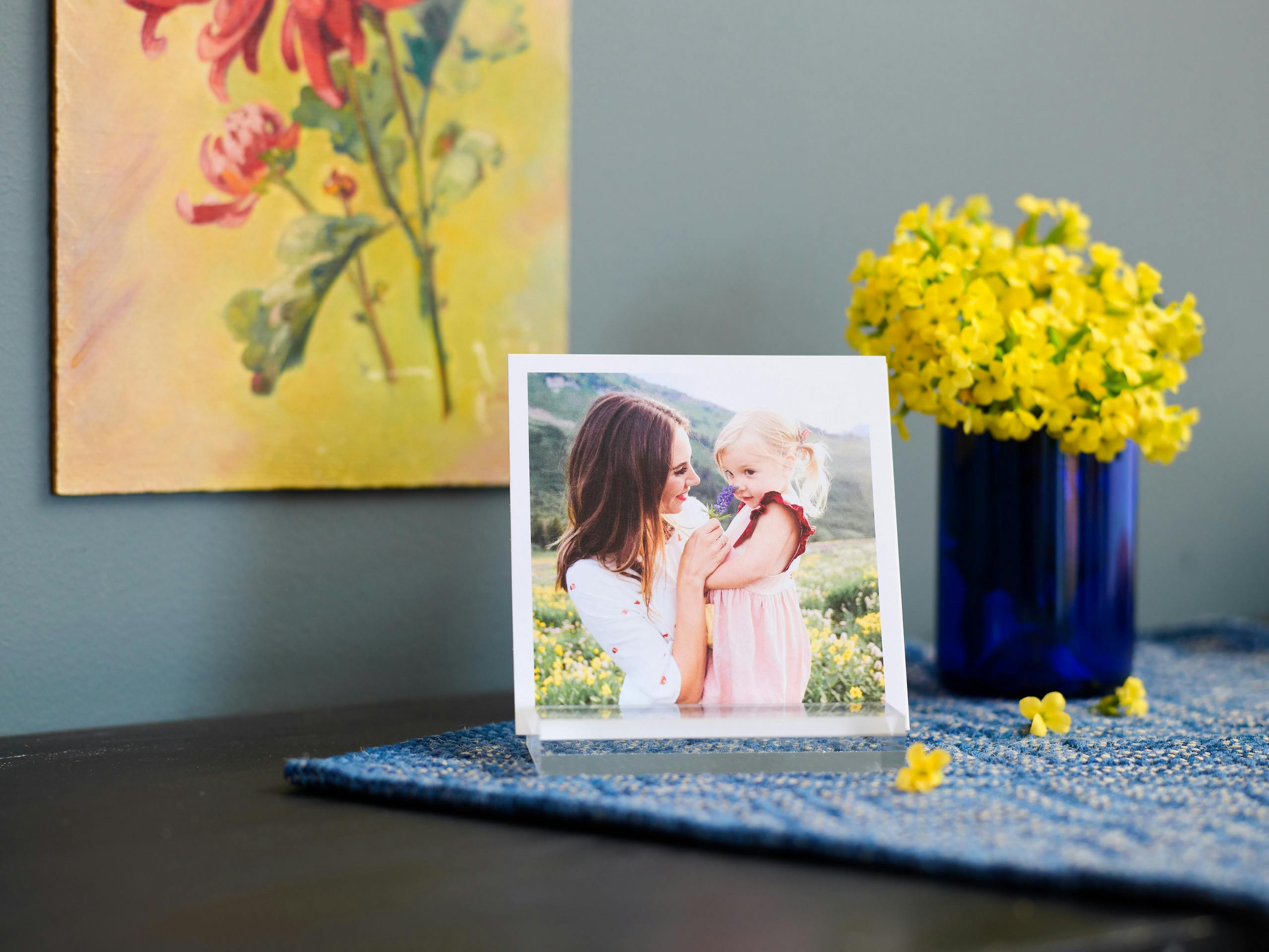 The minimalist in your life will love this clear, simple photo print stand. Great for displaying photos at parties, weddings or just throughout the home.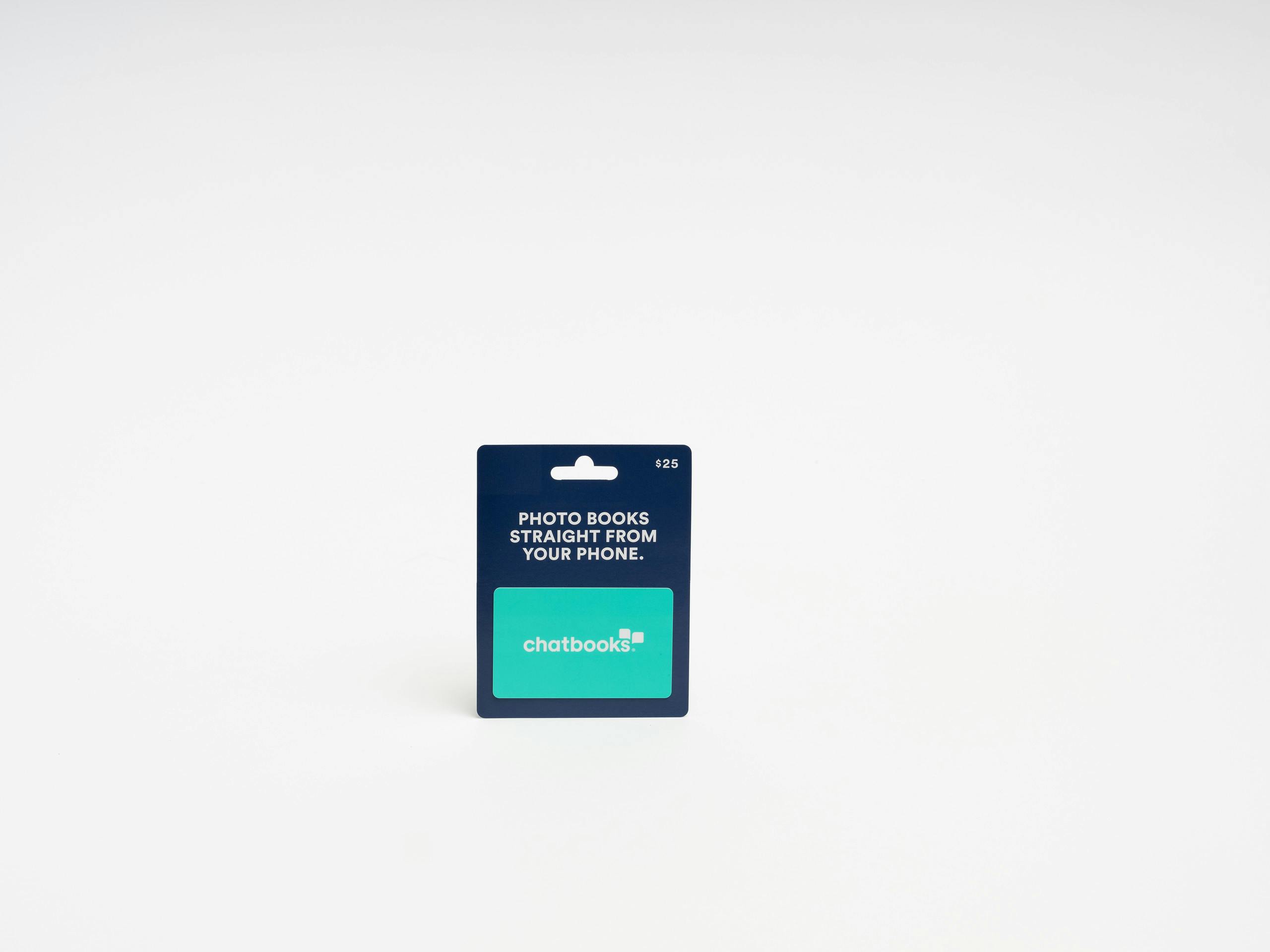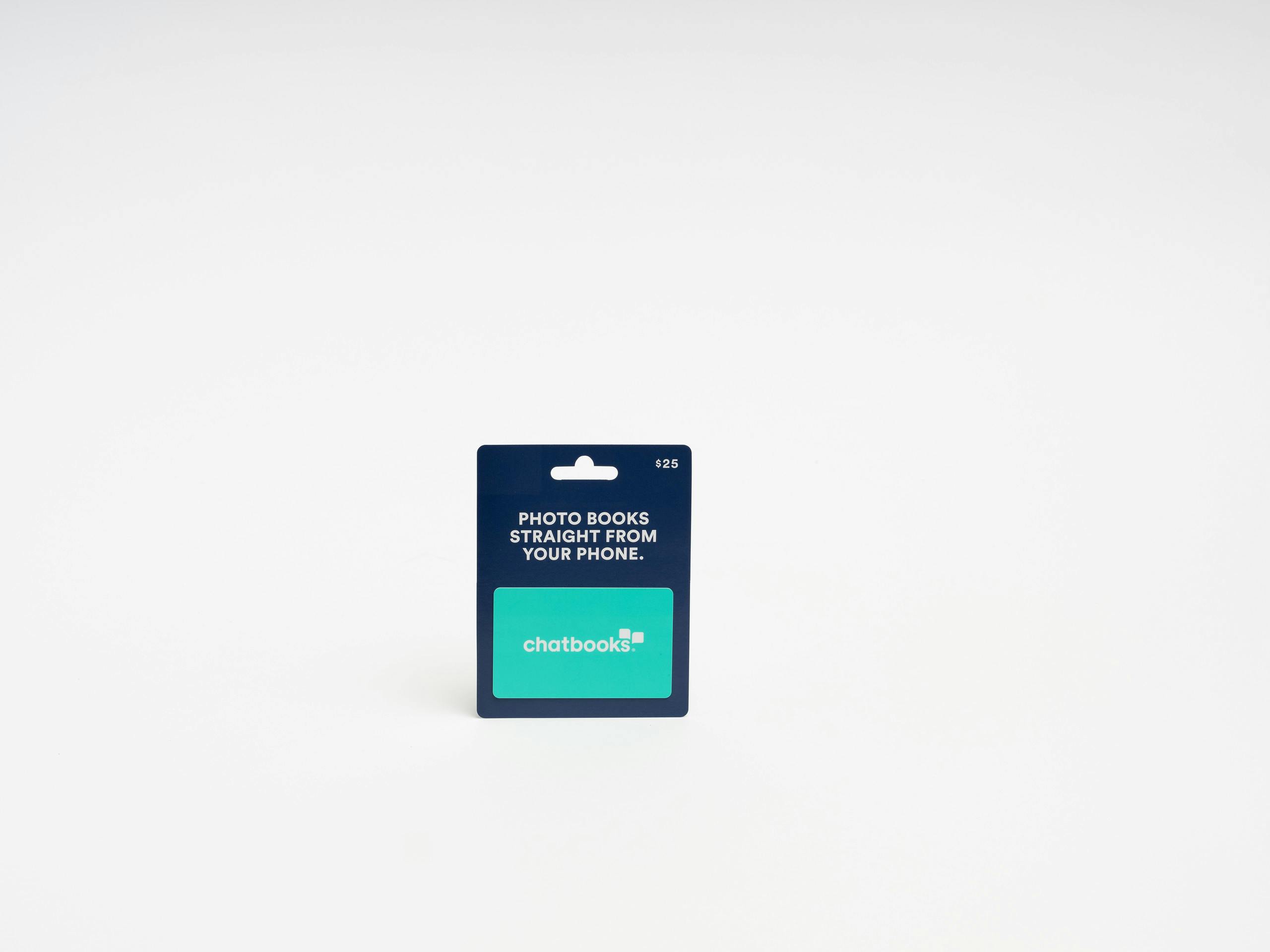 If you have a friend who's a little picky, go for a Chatbooks gift card! They will appreciate that they can choose their own photos and books, and you'll be grateful that you didn't have to do the work.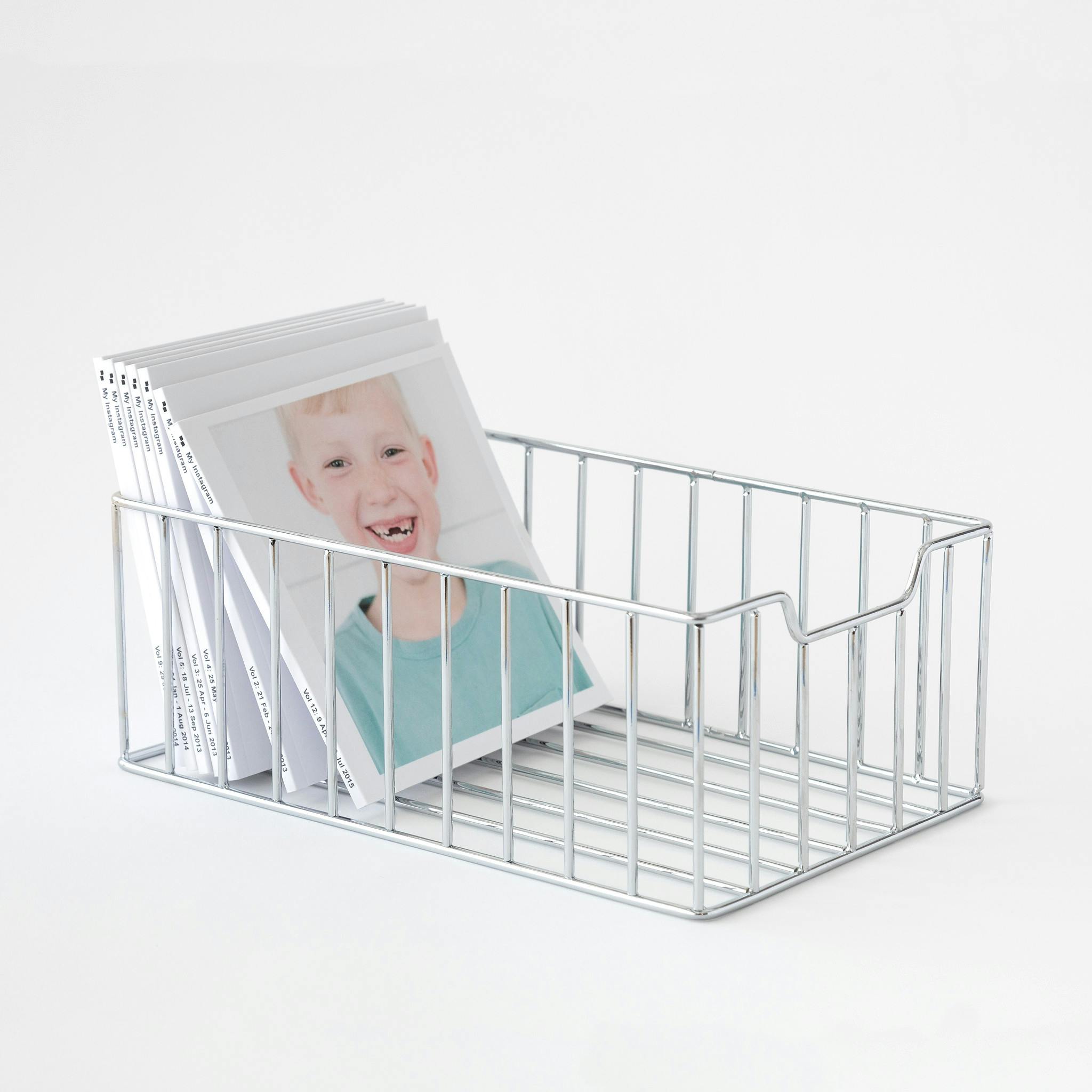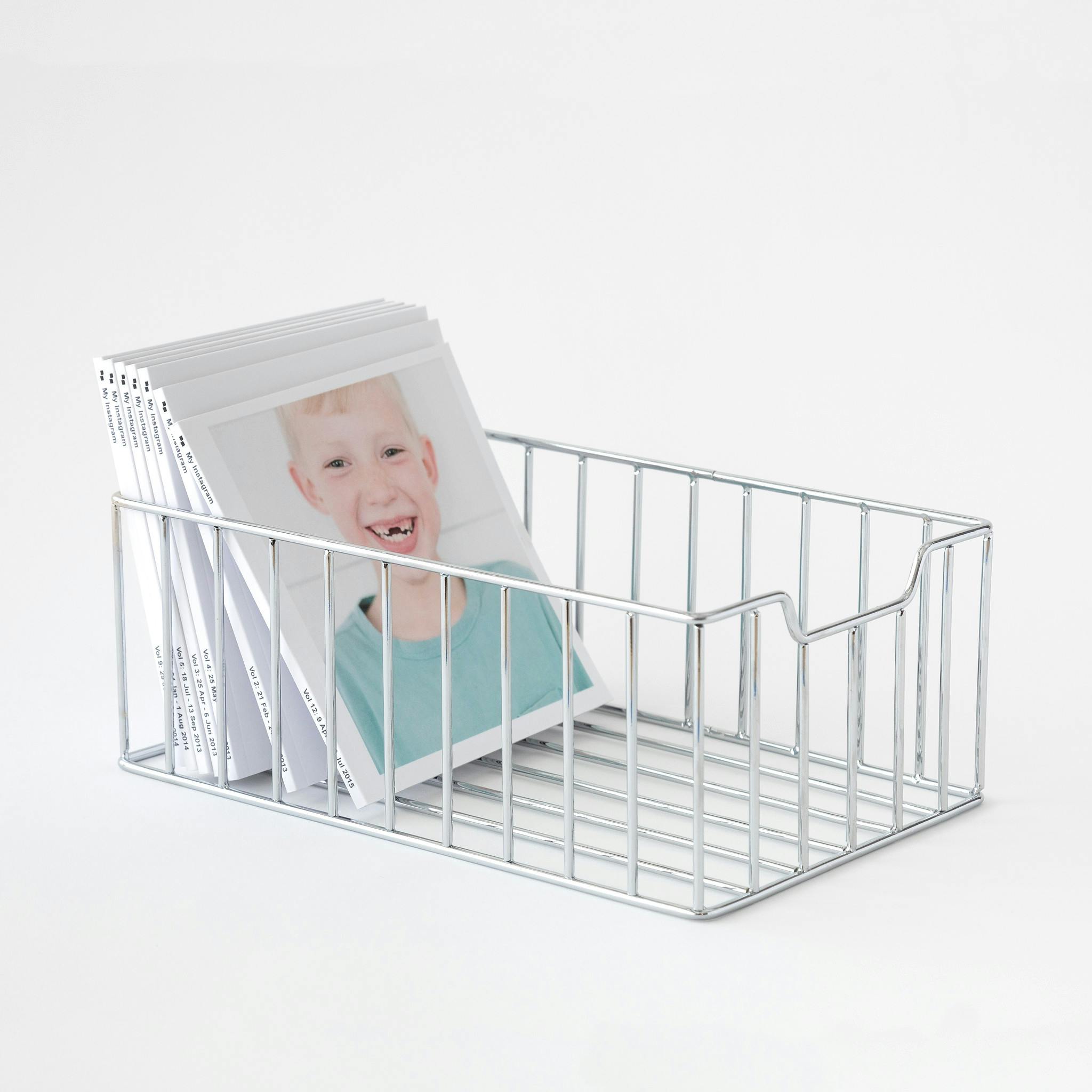 Chatbooks deserve a special spot on the shelf, but if you're like us, you might have more than you can count! That's why we have some awesome book baskets to hold your memories for safekeeping. These baskets can hold 23 hardcover or 50 softcover books.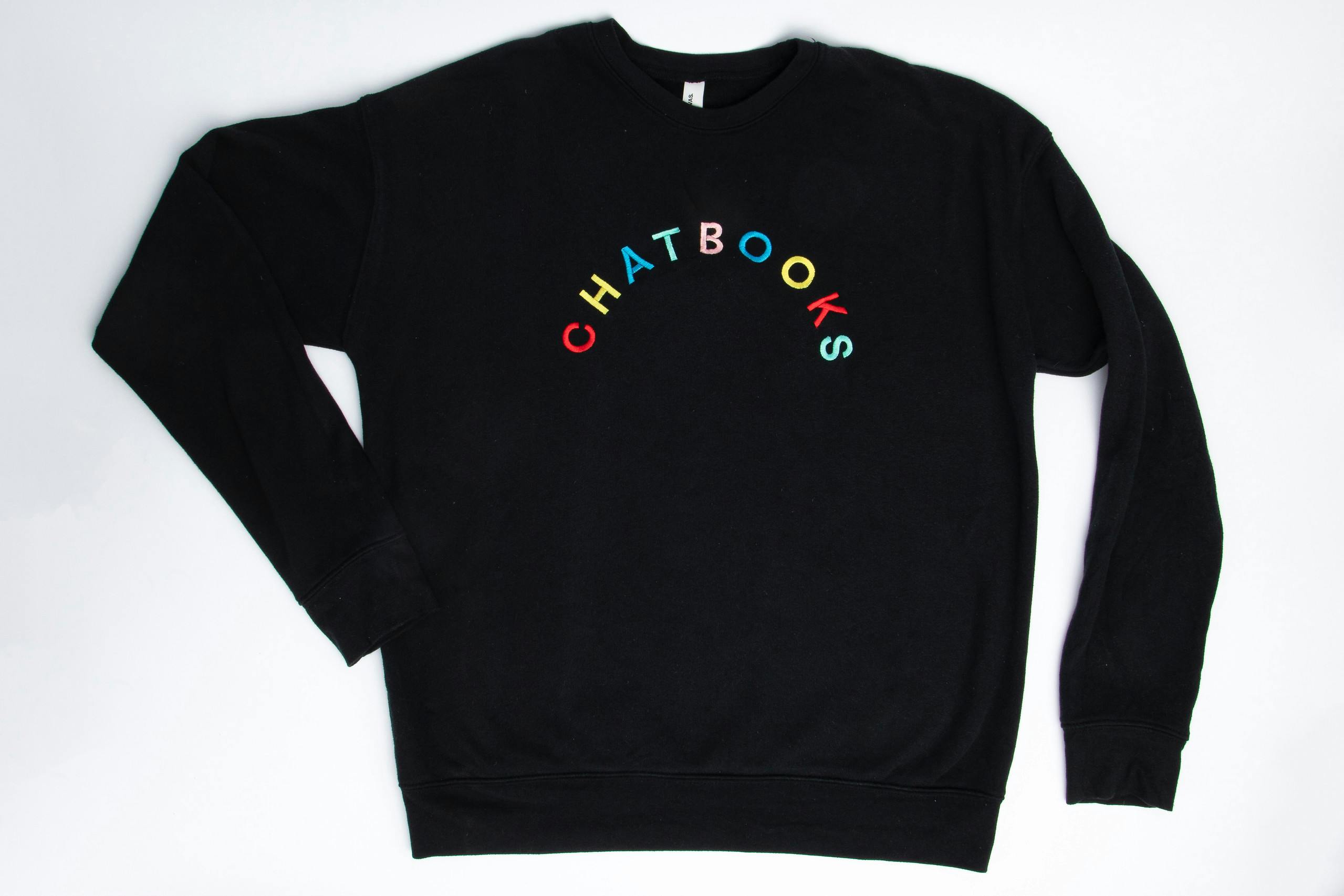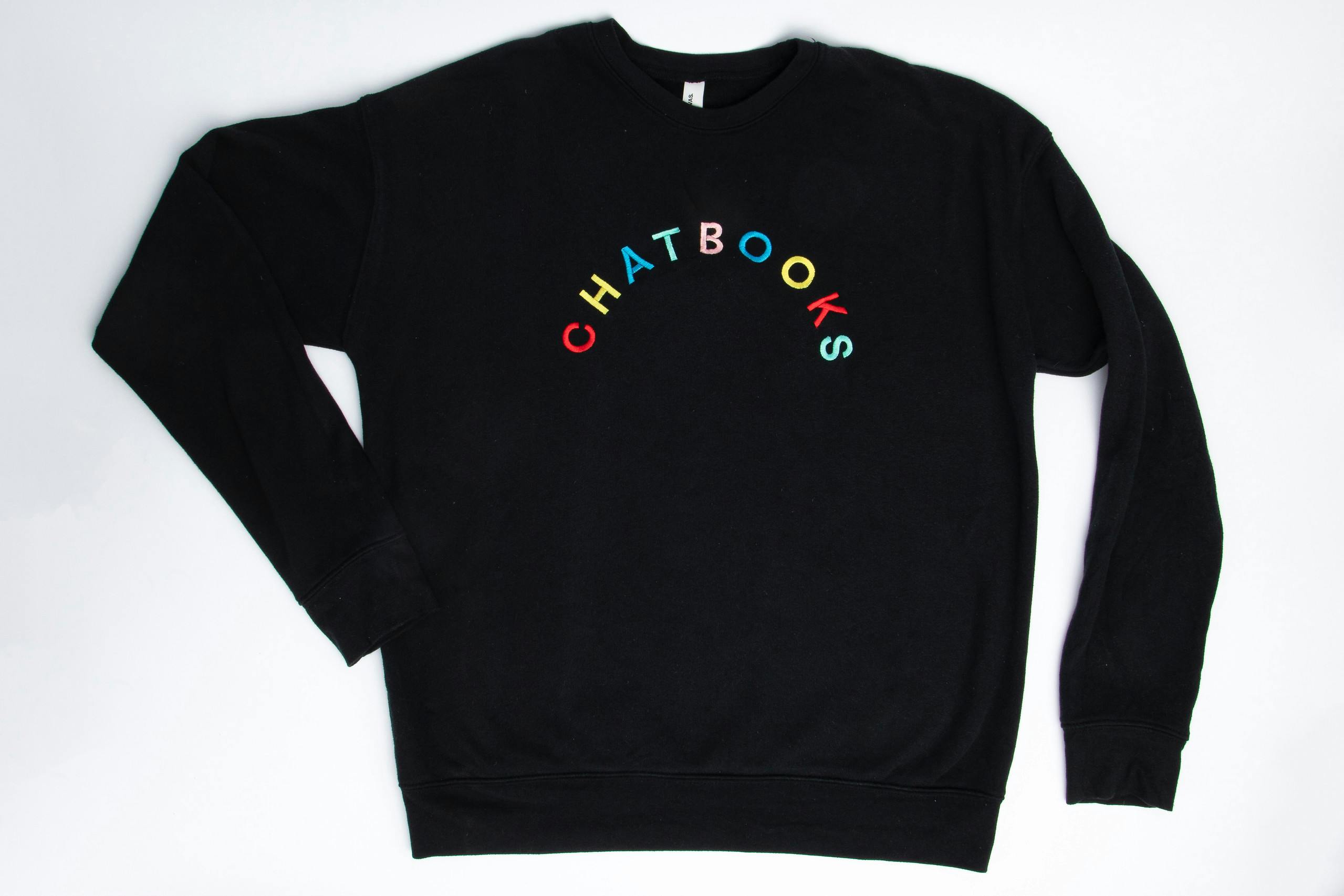 Send them swag
We know you love a cozy outfit, and now we've got you covered with this adorable and original Chatbooks sweatshirt. You may be wanting to gift this to yourself this year.