How to Declutter Photos From Your Phone and Organize Your Life
Don't let your pics get lost in the camera roll graveyard — and finally delete all those pics your toddler took of the carpet.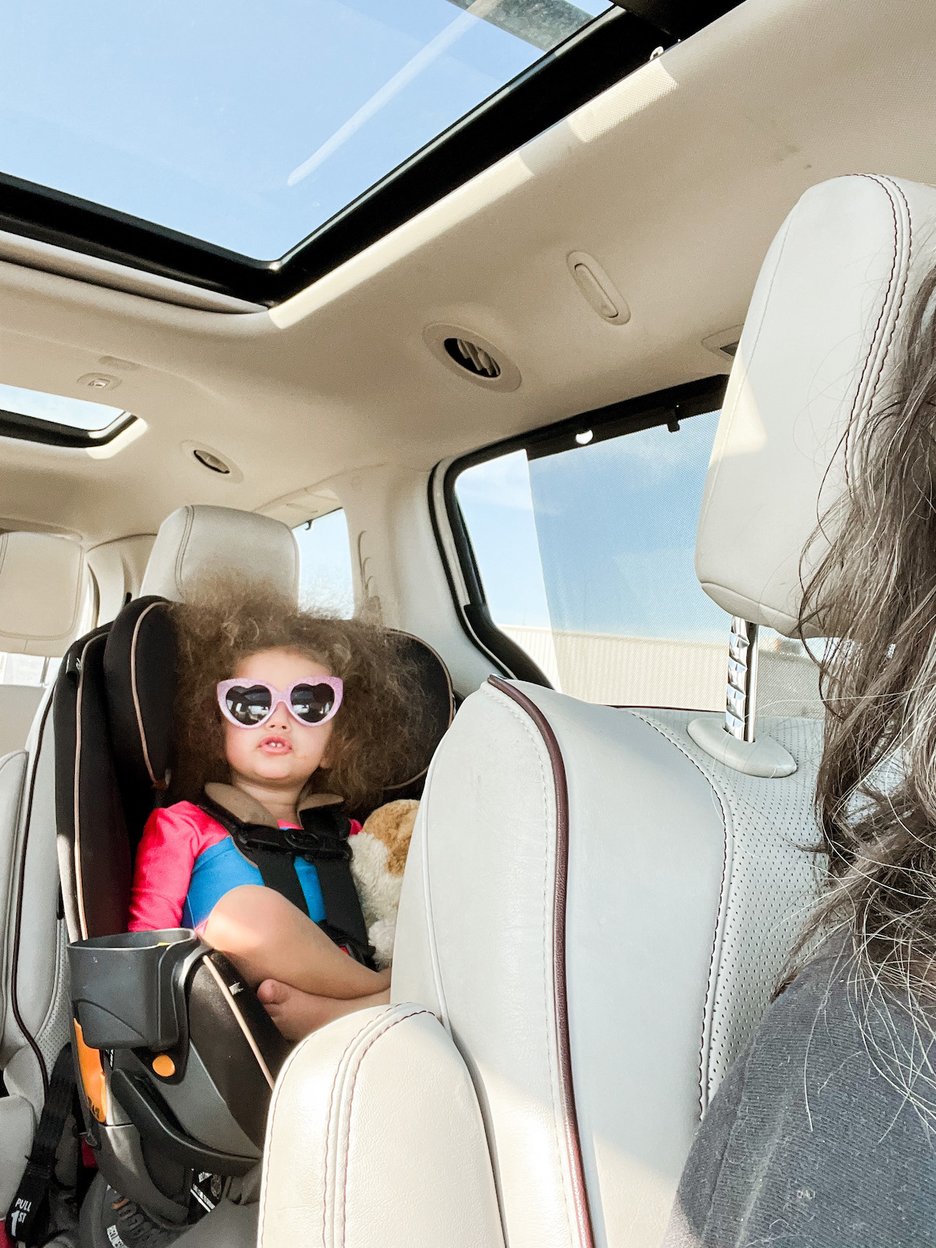 Family photos: They're treasured memories and keepsakes passed down from generations and used as a way to remember favorite moments — or, they're taking up space sitting in that shoebox under your bed. And the more photos you have, the more memoriesand clutter you may have. Between all the half-finished scrapbooks and huge bins filled with loose photos, it can be hard to figure out what to do with thousands of pictures. How do you organize a lifetime of old family photos?! Especially when it feels wrong to just toss them out. Here's the good news: we can guide you through how to declutter photos from your iPhone and your closet.
Whether you've got piles of family photos or you're running out of storage on your phone or computer, the solution is simple: Save your photos by printing them in photo books. And if you have tons of physical photos, have no fear: There's an easy way to upload them to the Chatbooks app and print them in a photo book — that way all your family's memories are safely stored in one place (and can be easily shared with other family members by creating duplicates). Once you've decluttered your photos, here's a trick to stay ahead of the game: Print your favorite 30 photos every month in Monthbooks, that way you never lose another photo and you have beautiful photo books to display in your home.
Once you've decided it's time to declutter your photos from either your phone or your home (or both!), it's important to know what your goals are:
Do you want to completely digitize your photos and get rid of the physical copies?
What number of physical photos are you okay with keeping, and how will you be storing them?
When you look at your photos, how do you want to feel?
Is it important to have copies for your extended family members?
After you've set a realistic goal for yourself, it's time to gather your photos. If you're purely interested in decluttering photos from your phone, make sure all the photos you want to keep are in one place (like your camera roll).
If the goal is to print both physical and digital photos, start by digitizing the physical ones so they're all safely digitized before taking the next step to preserve them.
Before you digitize your physical photos, sort them into piles. Categorizing them will be super helpful. Here are some categories you may like:
Year
Vacation
Family member
Family reunion
Pet
School grade
And after you digitize your printed photos, there may be some you'll want to consider saying goodbye to:
Multiple copies
Blurry photos
Awkward pictures
Bad memories
Photos you'd like to send to your family members
Pictures of people you don't know
No emotional attachment
If you're keeping any physical photos, it's important to know how you're going to store them, whether that's a box or a photo album. Make sure you know this before you start decluttering!
If you're dealing with tons of physical photos that need to be digitized in order to save space or preserve their memory (and share with your other family members!), there are tons of photo scanning apps you can try. For instance, the Photomyne app will help you scan and digitize multiple photos at once — a great timesaver! It can also help restore any old, fragile photos you may want to preserve.
And when it comes to your family memories, you may want to store them in different ways. Here are some ideas…
If you have a collection of photos spanning across an entire year, a Yearbook is a great place to print them. Holding up to 366 photos with softcover and hardcover options, Yearbooks are just that: A place to store any year you want to keep a record of. Whether you're saving pictures from your childhood or printing all your pictures from 2021 — you can easily add your photos month by month.
After spending all this time decluttering your home and your iPhone, it's important to make sure you stay organized (so you don't have to spend all that time sorting again). Print your favorite 30 photos every month in Monthbooks so you never lose another photo to your camera roll and you have a collection of beautiful photo books to display in your home.
Whether you choose the hardcover or softcover option, these 5x7" photo books are perfect for vertical phone photos and come in solid or ombré colors, plus designer options! For a smaller option that's perfect for little hands (with rounded edges and a toddler guarantee — they destroy it, we'll replace it), try Monthly Minis, a 5x5" softcover subscription photo books. Perfect for sharing photos of your kids with their grandparents!
Special occasion photos call for a special occasion photo book. For wedding photos, birth photos, or any pictures that hold high sentimental value, a Premium Layflat photo book is a wonderful way to preserve your most special moments. With pages five times as thick as a standard photo album, Layflats are also the perfect place to print any professional photos, like family pictures or an engagement photo shoot.
For any occasion and everyday moments big or small, the Classic Photo Book is perfect for printing and preserving your family's memories. Coming in three different size options, plus hardcover or softcover, you can fit up to 366 pages of pictures in here (or fit even more with a collage). If you're storing childhood memories you want to share with your extended family, you can easily duplicate and print multiple copies of the same photo book — which also makes for an excellent present!