Are you tired of the classic, awkward arm stretch while taking a selfie? Or missing the bottom of your face in group photos because you're always the designated photographer? That's about to change. Your trusty sidekick, the iPhone, comes with an awesome feature that'll make you the star of every picture: the photo timer! Say goodbye to rushed selfies and hello to picture-perfect moments with friends and family. Get ready to unleash the full potential of the timer on your iPhone camera!
Once you've mastered the self-timer on your iPhone, you'll never miss a photo op with your kids again! Take 5 minutes to print your favorite family portraits in a photo book, so you can look back on that moment in time for years to come. Want to hold on to as many memories as you can?! Print your best photos monthly and turn them into a new photo book each month. Whether you print a new book every month or every season, the choice is yours!
Embrace the Timer on Your iPhone Camera
As the saying goes, "Time waits for no one." But fear not, with the timer on your iPhone camera, you have full control over the seconds that tick away before your photo is captured. Whether you prefer to call it an iPhone picture timer or iPhone selfie timer, it gets the job done. Locate the timer on your iPhone camera, and watch in awe as it works its magic. From now on, the perfect shot is just a few seconds away.
Self Timer iPhone: A License to Strike a Pose
Are you tired of awkwardly extending your arm to fit everyone into your selfies? Say goodbye to the infamous "selfie arm" and hello to the self timer on your iPhone! With this game-changing feature, you can set the timer, prop your phone up, and strike the most Instagram-worthy pose ever. The self timer iPhone function turns you into your own professional photographer, capturing your best angles effortlessly. Just set the timer on iPhone camera and violà!
Group Photos Made Easy
Ah, the dreaded group photo scenario—someone's always left out of the frame, right? Not anymore! Activate the group photo mode with the self timer on your iPhone camera, and let the magic unfold. No more frantic dashes to beat the countdown, and no more missing faces. Gather your squad, set the timer, and let the iPhone work its charm. A harmonious group photo is just a few seconds away with the photo timer on your iPhone—you'll be so impressed you'll actually want to add this pic to your photo book!
Timer for Photo on iPhone: Unleashing Your Creativity
Prepare to be amazed by the brilliance of the iPhone delayed photo timer on camera iPhone. Tap repeatedly on the timer icon and unleash the full potential of this hidden gem. Adjust the delay time to your liking and capture candid moments in all their glory, from showing off your dance moves to creating mesmerizing time-lapse sequences. The creative possibilities are endless when you use the time delay photo on iPhone. It's true: The perfect pic is within reach with the photo iPhone camera delay timer.
Say Cheese with the iPhone Camera Self Timer
Cheese! Wait, where's the camera? No worries, with the iPhone camera self timer, you have all the time in the world to position yourself perfectly. Whether you're solo or part of a group, this nifty feature ensures that everyone is ready, smiling, and looking fabulous before the shutter clicks. Say goodbye to awkward expressions and hello to picture-perfect smiles!
Setting Timer on iPhone Camera: Easy as Pie
If you're wondering how to set a photo timer on an iPhone, it's as easy as pie! Locate the timer icon, tap it, and choose the desired delay time. Whether you prefer a few seconds or more, your iPhone is now set to snap away with impeccable timing.
Camera Timer on iPhone: The Secret to Sharp Shots
Blurry photos, begone! The camera timer is your secret weapon against shaky shots. Simply set the timer, prop your phone on a stable surface, and let it do the rest. No more accidental shakes or blurs ruining your pictures. The result? Clear, sharp, and professional-looking shots that will make your Instagram followers swoon.
Use Timer on iPhone Camera for Picture Perfect Memories
Planning a special moment that deserves to be captured flawlessly? Use the timer on your iPhone camera to freeze that memory in time. Whether it's a romantic proposal, a joyful celebration, or a candid family gathering, the timer ensures that every detail is preserved. Get ready to relive those magical moments over and over again with picture-perfect precision.
If you're still scratching your head wondering, "How do I set the timer on my iPhone?", it's alright. Here's a breakdown of the process:
Open your iPhone's camera app
Locate the timer icon
Tap on the timer icon to reveal the countdown options
Select your preferred delay time
Get ready to take the best photos of your life
Camera Phone Camera Timer: A Photographer's Dream
Who needs a professional camera when you've got the magic of the camera phone camera timer on your side? With this handy tool, you can capture stunning images without any fancy equipment. The camera phone camera timer levels the playing field, empowering everyone to be their own creative genius behind the lens. Go ahead, embrace your inner photographer, and let your imagination run wild!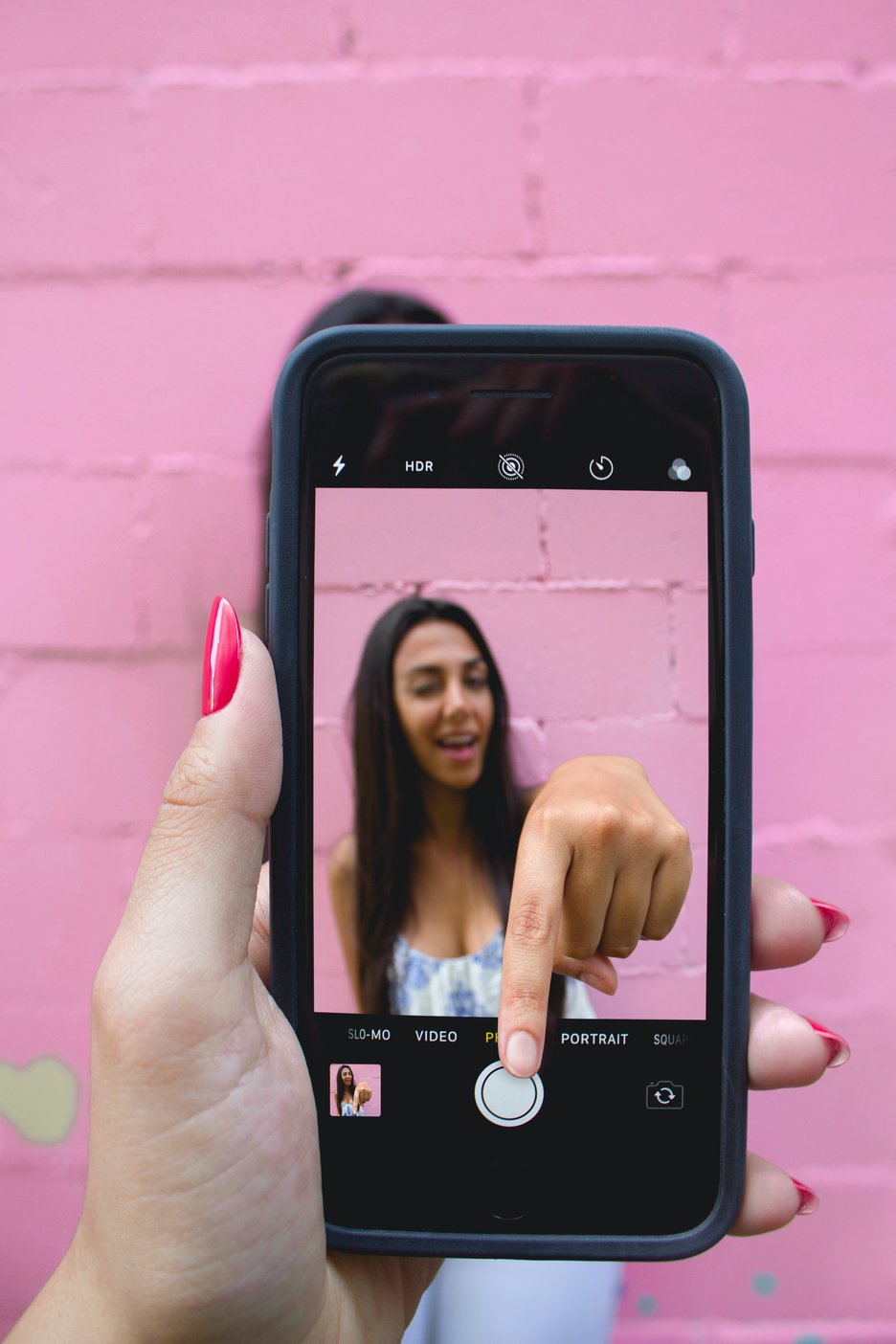 Set Camera Timer on iPhone: Prepare for Perfection
Before you embark on a photo-taking spree, set the camera timer on your iPhone to ensure each shot is on point. Be it a stunning landscape, a deliciously plated meal, or a candid snapshot of your furry friend, the timer guarantees perfection in every click. From amateurs to seasoned photographers, the camera timer on iPhone is a must-have tool for capturing moments like a pro.
Timer Selfie iPhone: Because You Deserve the Spotlight
Have you ever wished you could capture yourself in action, mid-jump, or just being your fabulous self? With the timer selfie iPhone feature, you can be the star of your photos. Set the timer, unleash your creativity, and let your personality shine through every shot. Your social media feed is about to be flooded with breathtaking timer selfie iPhone masterpieces!
The iPhone Photo Timer, Your Ultimate Photography Ally
Congratulations, you've made it through iPhone photo timer 101! Armed with the knowledge of how to use each feature, from the group photo mode to the delayed photo timer, you're now a force to be reckoned with in the world of photography.
Go forth and embrace the timer on your iPhone camera! Capture moments with unparalleled precision, showcase your creativity, and let the memories live on forever in a beautiful photo book. Remember, the timer on an iPhone camera is not just a tool—it's your ally in creating picture-perfect memories.