How To Edit Photos On Your iPhone Like a Total Pro
Bet you didn't know that those photos of your adorable kids could get even cuter, which is why we're sharing tips on editing iPhone photos just like the professionals.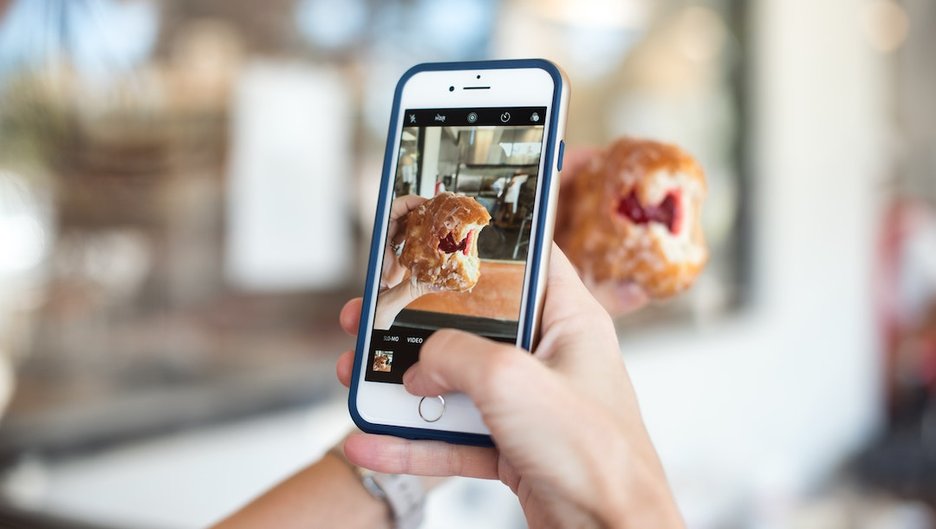 Odds are your photos are some of your most prized possessions. The pictures on your phone have captured birthdays, the dramatic losing of baby teeth, and countless selfies of your kid when she commandeered your phone to take 1,000 pictures of her own forehead. Though your photos are pretty darn perfect, you might want to tweak a few things here and there to make them really live up to your memories. Maybe you want to crop out a tangle of cords in the background of a sweet family cuddle sesh. Or perhaps a bad weather day caused a bright spot memory to appear just a shade too dim.

If you're like most people, there are probably thousands of pictures just wasting away in your camera roll (hi moms, with your 37 pictures of a single moment, trying to get the perfect pic!). Now is the time to get your scroll on, free up some much-needed storage space and turn some of your favorite pictures into works of art with super simple photo editing tips and tricks. No, you don't need to be a photographer to make your photos brighter, without red eye or with more saturated colors. Read on for easy steps on how to edit all of your pictures that you can display in your Photo Book Series!
1. Make sure your phone is up to date
First things first: Make sure your phone has the latest iOS updates. Click General in your phone Settings. Then, check Software Update and install if needed. This will ensure you are operating using the latest software.
2. Consider making a duplicate photo
Creating a duplicate image allows you to make all the edits you want while keeping the original version intact.
3. Remove animation from LIVE photos if applicable
LIVE pictures are life-savers when trying to take a group photo — someone inevitably has their eyes closed. Select the image from the LIVE photo options and continue editing as needed.
4. Crop, rotate and straighten your shots
Using the editing tools provided in your camera roll, you can crop and adjust a photo's orientation to fit your needs. Would you prefer to be looking left? Simply flip the photo!
5. Adjust colors, brightness and exposure
The options are limitless. Is your photo too dark? Brighten it! Does it look a little dull? Increase the saturation! And, if time is of the essence, tap the Auto Enhance icon and the work is done for you.
6. Remove red eye (if faces are detected)
If the image you have selected to edit detects faces, an option to remove red eye will appear. No one wants to look frightening in their photo, unless it's for Halloween.
7. Add a preset filter
Thankfully, iOS13 has provided plenty of preset edits under the Filter option. Scroll through the options to view the edits on your image.
8. Consider a free editing app
There are plenty of options out there, and most of them are free. VSCO and Snapseed are our favorites!
9. Save your work
Now that all the edit work is done, be sure to tap DONE to save your image! It will appear in your photos album.
10. PRINT!
Did you know looking at printed photos can make you happier?! There is science behind that. And why leave all those beautifully edited photos on your phone for no one to enjoy? Print your pictures into photo books for all to see. Chatbooks makes it simple and affordable.