81 Creative Graduation Photo Ideas You'll 100% Be Obsessed With
These poses are perfect for graduation announcements, photo books and canvas wall tiles!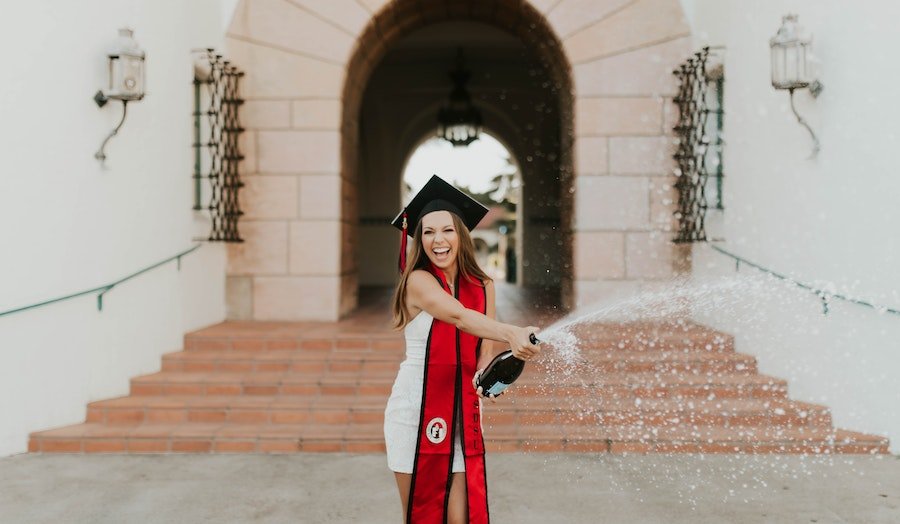 It feels like yesterday you were playing with your baby — and now your baby is marching across the graduation stage. Time is passing so fast, which is why it's important to snap all those photos (even if you have to bribe your not-so-little to smile for the camera)! Whether your family is sending out graduation announcements (here are the best Bible verses to include) or designing a photo book to hold all your grad's memories, these are the best poses and creative photo ideas for memorable pictures of your seniors in 2023.
And between decorating graduation caps and making plans for the summer, don't forget to snap pictures of your memories and print them in a photo book you'll be able to look at for years to come. If you want to make a Classic Photo Book dedicated to your graduation celebration—and leave room in your Monthbooks for other exciting photos—that's your call! No matter which photo book you print your memories in, your family will just be glad to have them in their hands.