How to Take Good (or Great!) Photos with Your Phone
Looking for a way to improve your phone photo game? This advice will be sure to make you feel like a professional photographer from the comforts of your own home.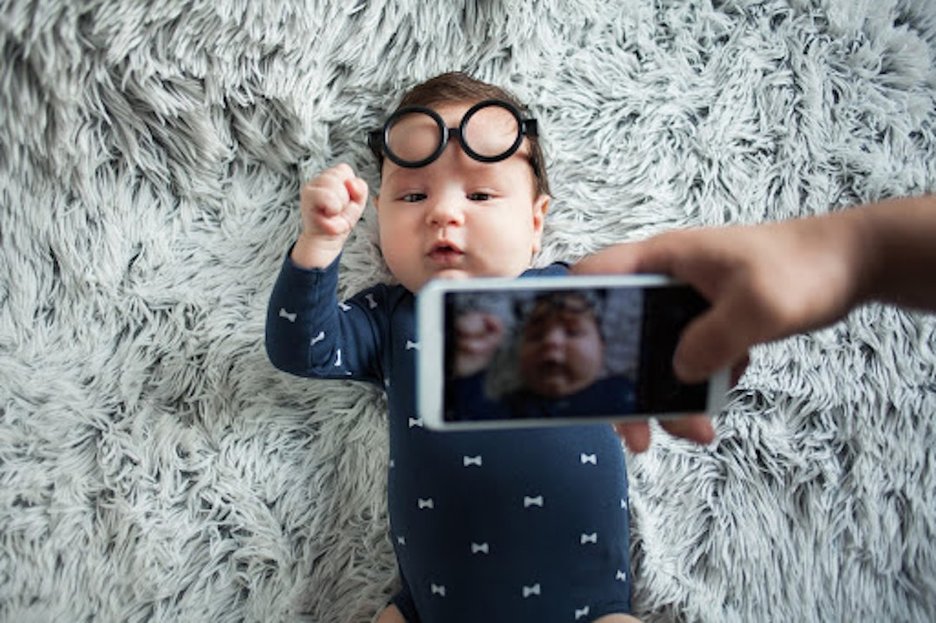 Congratulations, humankind: Collectively, we took more than a trillion photos last year. (We keep hearing how smart dolphins are, but so far the entire species has managed to eke out exactly one picture, so …) Now it's time to make at least a few million of next year's camera phone photography shots really good.
Once you learn how to take good photos with your phone, you've set yourself up for stronger images that you can share on social media or display in a custom photo book from Chatbooks without having to take the time to painstakingly edit each image individually.
Whether you're focusing on iPhone photography, Android, Google Pixel, or another device, most phones have some variation on all of the settings mentioned below. Read up and make your contribution to this year's trillion photos the best it can be.
Clean your lens. Sounds like a no-brainer, but a smeared lens just might be the reason why your photos always seem to be blurry. Phone photography may be convenient, but it means our lenses don't get the same kind of camera-cap protection that film-based SLR cameras offer.
Play with portrait mode. Professional headshots are as much about what you don't see as what you do see—namely, background "noise." If your phone has a portrait mode, it softly blurs the background, attracting all attention to the subject's face. For iPhone photography on newer models, the bottom of the camera app will offer "Portrait"; many other phones offer portrait mode under the camera menu.
Use focus lock. Most of the time, autofocus works out fine. But sometimes you'll want to focus on something besides what the software deduces is the subject of your photo. To manually focus a photo, compose the shot, then just tap the screen where you want to focus. Manual focus holds only for the specific setup on which you've set the focus, though—meaning that if something changes in the shot, like a person walking through the frame, your camera will automatically refocus. Focus lock "freezes" the focus so that even if something changes, your original focus point will stay sharp. When figuring out how to take good photos with your phone, making a habit of using focus lock minimizes the chances of once-in-a-lifetime snapshots turning out blurry. To use focus lock, tap and hold the screen where you want to focus until an icon reading "AE/AF Lock" or "AF/AE Lock" appears.
Go counterintuitive with the flash. If you rely on your phone's autoflash function, it will probably turn on the flash when you're shooting at night and keep it off for daytime photos. Here's a challenge as you learn how to take good photos with your phone: Try manually setting the flash and do it the other way around. Turn off the flash for night photography (see more on that below), and turn it on during the day. Daytime flash photography can minimize shadows and fill in details that your auto settings might pass over.
Know your exposure. Smartphone cameras are generally adept at adjusting exposure, or the amount of light the lens lets in, which dictates how light or dark your image is. But camera phone photography isn't foolproof in this regard, so try manually adjusting your exposure if a photo seems particularly dark or bright. With iPhone photography on newer devices, when you tap the screen to set the focus, you can adjust the exposure simply by swiping up or down. Other phones usually include an exposure slider, even in automatic mode; look for a sunshine icon.
Experiment with night photography. Automated nighttime photography settings can be helpful, but sometimes they backfire. Most of the time, a night setting brightens the exposure. Great for showing more detail, terrible for clarity and balance. If your nighttime photos continually disappoint, play around with reducing the exposure to make photos darker. It may sound backward, but depending on the effect you're after, it could yield better overall photos.
Try the HDR setting. The high-dynamic range setting, or HDR, adjusts high-contrast situations to yield images with a balanced exposure. It's perfect for landscape images (say, snowy mountains against a twilight sky), sunlit portraits, and any subject that's backlit. If you're someone who grooves on both iPhone photography and photo editing, you can take photos in HDR but automatically save the unadjusted image by turning on the "keep normal photo" option in Settings > Photos & Camera (or Settings > Camera).
Snap now, delete later. If you've got 8 zillion kid/pet photos on your phone, this is hardly a news flash, but: Camera phone photography means that you can take as many photos as you want until you run out of room. Take advantage of this ability with burst mode, which allows you to snap several photos in quick succession with one touch. With iPhone photography and most other phones, burst mode is activated when you tap and hold the shutter button. It's particularly good for capturing on-the-move kids and special moments when you'd rather keep your eyes glued to the action instead of to the screen. (Yes, we suspect burst mode was designed for kindergarten graduations.)
Remember the rule of thirds. It's a classic photo composition tip for a reason: Visually, dividing an image into thirds piques interest. A front-and-center photo can seem flat and awkward; shifting points of interest to appear along horizontal and vertical planes divided into three makes for a more dynamic image. Camera phone photography makes this easy—just turn on the grid lines and your screen will show you where to place your subject. Look for the grid lines option under Settings > Photos & Camera (or Settings > Camera).
Stay still. Keeping the camera as steady as possible results in higher-quality photos, particularly in low lighting. The gold standard is a tripod (look for mini tripods designed specifically for camera phone photography). If that's unavailable, make your body the "tripod" by leaning against a wall as you shoot. If that's not an option, keep your hands steady by bracing your forearms against your body as you shoot. Briefly holding your breath as you press the shutter can help keep you even more still. Or don't press the shutter at all: Most phones have the ability to use volume keys as shutter buttons (adjust under Settings > Photos & Camera or Settings > Camera), resulting in less shaking of the camera. You can also set the timer on your phone for a two-second delay so your hands don't have to move at all at the crucial moment.
Make a personalized photo book. Camera phone photography doesn't end at the phone. With the Chatbooks app, you can easily create personalized photo books. They're reasonably priced (mini books start at $5; full-size start at $10), so they're an efficient way to store your photos and to give as gifts. Spend a few minutes choosing pictures from your phone, social media feeds, or cloud storage, and you'll come away with high-quality printed images that don't need a battery to be enjoyed.
Print singles. Even easier than a photo book: printing single photos. That one perfect shot deserves to be seen pixel-free, and it takes just six clicks in the Chatbooks app once you've signed up. The Chatbooks print service lets you print out multiples of your favorite pics to give to friends and family (or you can just print out singles of as many photos as you'd like for yourself).
Double down on analog. Chatbooks also offers card and postcard printing, and it doesn't have to be the holidays for you to send a family photo (or a goofy selfie with friends) to people you love. Add a handwritten note to the card and you've earned yourself some good-daughter brownie points, redeemable for one missed Sunday phone call.