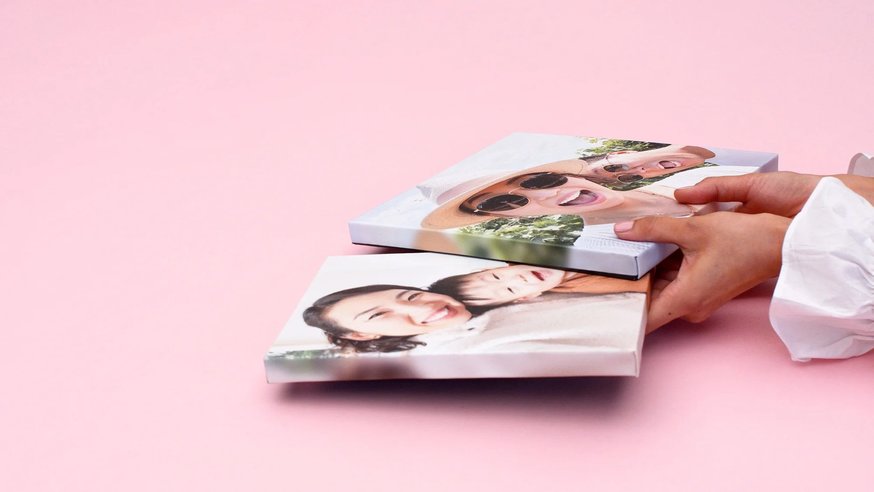 Custom Canvas Wall Tiles
Transform your photos into beautiful wall art with our custom canvas prints.
10x10" and 8x10" size options
Printed on premium photo canvas
High quality 6-color inkjet printing
Customize the wrap on your canvas print
Photo tiles are printed on premium canvas
Stick and re-stick to your walls up to 50+ times without nails or any damage
Choose from landscape, square and portrait canvas print sizes
Get free shipping when you order 4 or more
Literally the easiest way to print my family's memories. Beautiful, such great quality, and WAY more affordable than anything else out there.
Choose your tile size and orientation
Customize and send to print!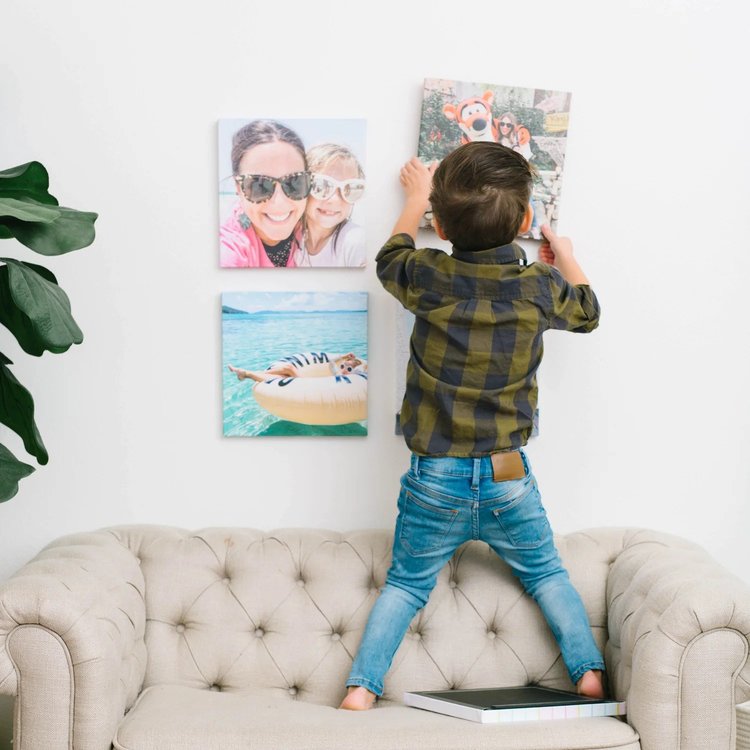 Easy Installation
Each wrapped canvas photo tile comes with an adhesive strip on the back. Place and reposition 50+ times—they will not harm paint or wallpaper!
Super Affordable
Our canvas prints are just $20 each! PLUS get free shipping when you order 4 or more, or if you're part of the Chatbooks Sub Club!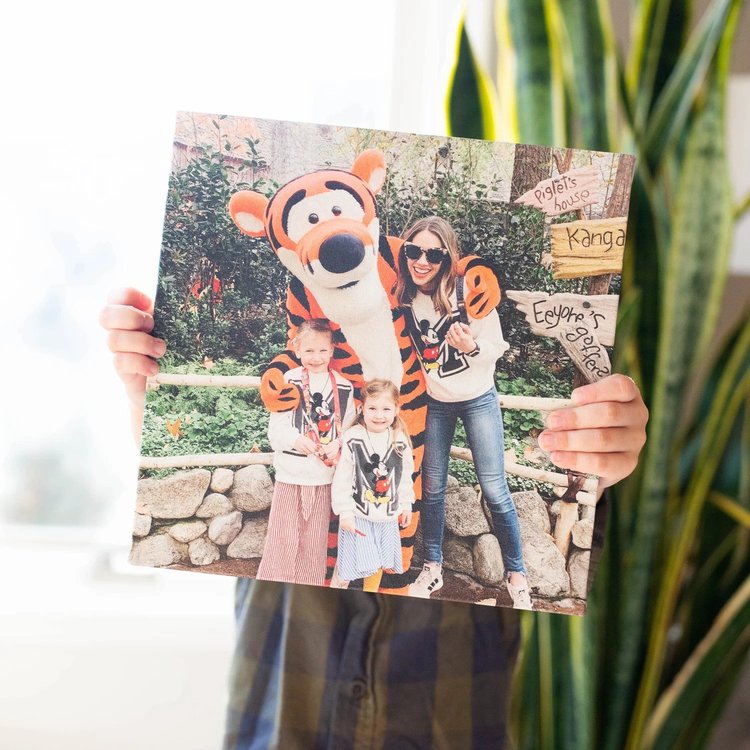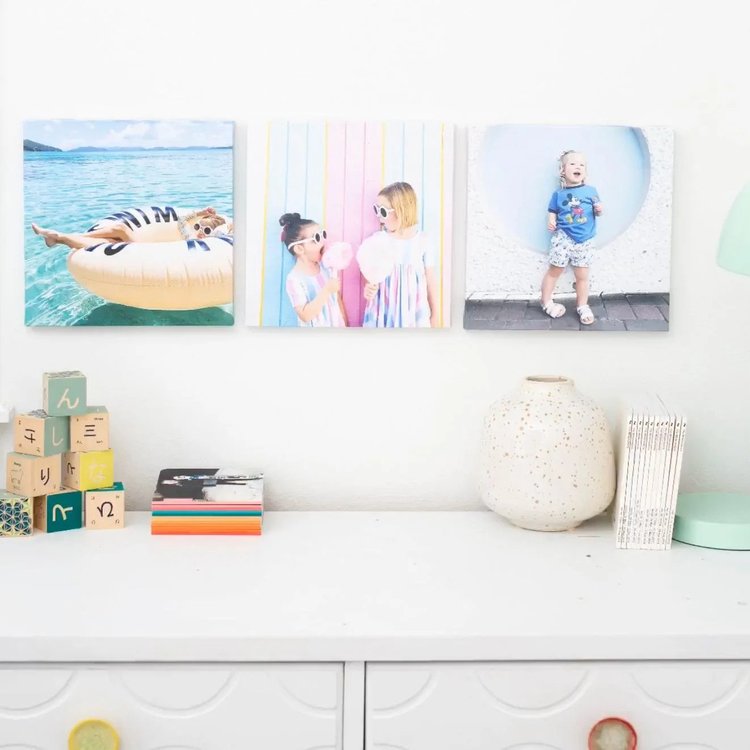 Great Gifts
Give a personalized photo gift that takes one minute to create with our high-quality canvas prints.
100% Money-Back Guarantee
Don't love how your Chatbooks Gallery Wall Tiles print, ship, feel, smell or anything in between? Reach out to our customer service team and we'll get you a reprint or refund with zero hassle.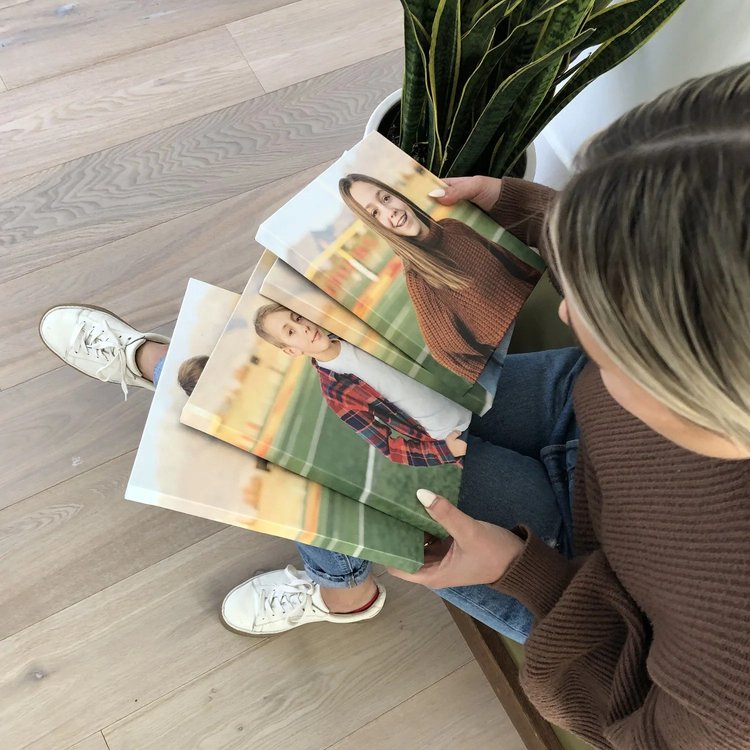 Made these photo canvases on my phone in just a few minutes, and absolutely love how they turned out. They were so easy to stick on the wall, no nails or anything needed!
Amanda R.
I love my gallery wall tiles from Chatbooks. Just peel and stick. Easy to move around and no damage to walls. High quality photo tiles for our family's sweetest moments, at a no-brainer price.
Evin P.
I have never been happier with a product. These stickable photo tiles are extremely easy to create, super affordable, and the customer support at Chatbooks is amazing! I recommend the Chatbooks canvas prints to everyone. They're seriously the best photo decor I've found.
Laken T.
Chatbooks canvas prints are perfect for personalized, special gifts that look like they took hours to make even though it actually takes 2 minutes. I love to buy new canvas tiles for my in-laws every Christmas so they can build out a massive family gallery wall. Pro tip: You can never buy just 1 photo tile. I suggest starting with 5!
Kelsey R.