A Guide to the Best Wedding Day Gifts for the Bride and Groom
Wow your soon-to-be-spouse with a wedding day gift from the heart.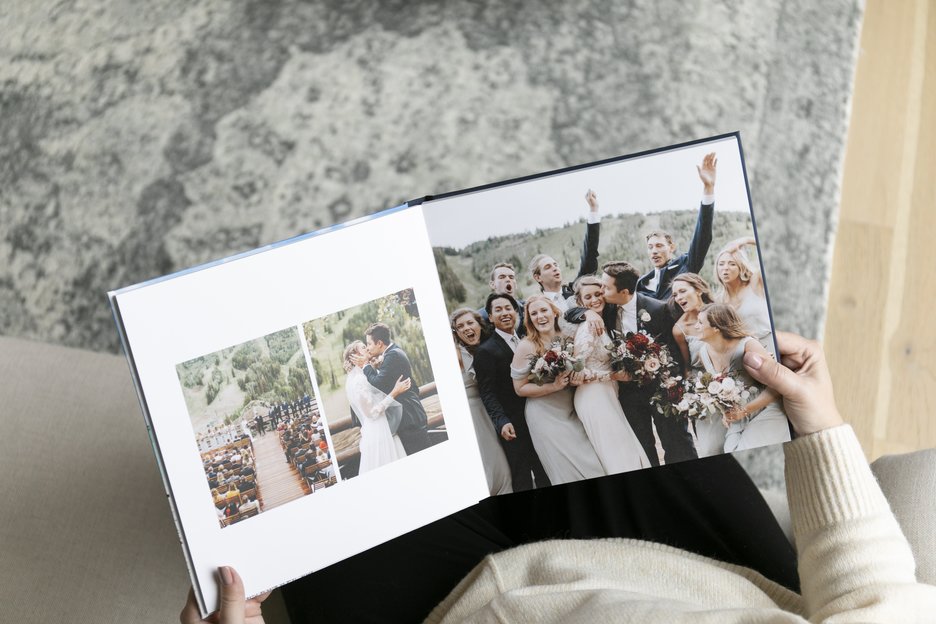 Your wedding day is almost here and you can't wait, but one important task remains—finding the perfect gift for your soon-to-be spouse. A gift fills in the blanks where words can't and stands as a symbol of your commitment for the rest of your life. No pressure, right?! Don't stress, we've gathered a few ideas to help you find that perfect, one-of-a-kind gift that'll leave your partner speechless on your wedding day.
Bride and Groom Gift Exchange
A beautiful way for a couple to exchange heartfelt sentiments, besides sharing their vows, is by privately exchanging gifts. The best type of bride and groom gifts guaranteed to be responsible for some happy tears are photo mementos of your love. You can choose your happiest moments together from your camera roll and turn them into a photo book that you can both look back on for years to come.
The #1 Best Gift for Husband on Wedding Day
Give him the gift of your memories together! Create a photo book of your favorite memories throughout your engagement. Or, create a memento of every trip you've been on together. Add captions and choose a flashy cover to really give your gift that wow factor. Relive the highlights and laughter all over again like it's the first time. Now, can you think of anything sweeter?! Get ready for all the fuzzy feels.
The #1 Best Gift for Wife on Wedding Day
Want to make her face absolutely light up before you share your vows? Head to your camera roll and pick every single silly, sweet, hilarious, and amazing moment together since the day you met and compile them all in a luxe coffee table book for the best gift for bride. This really is an amazing gift for wife on wedding day. Imagine that resting on your coffee table for both of you to flip through for years to come and the pure love guests will feel flipping through it with you!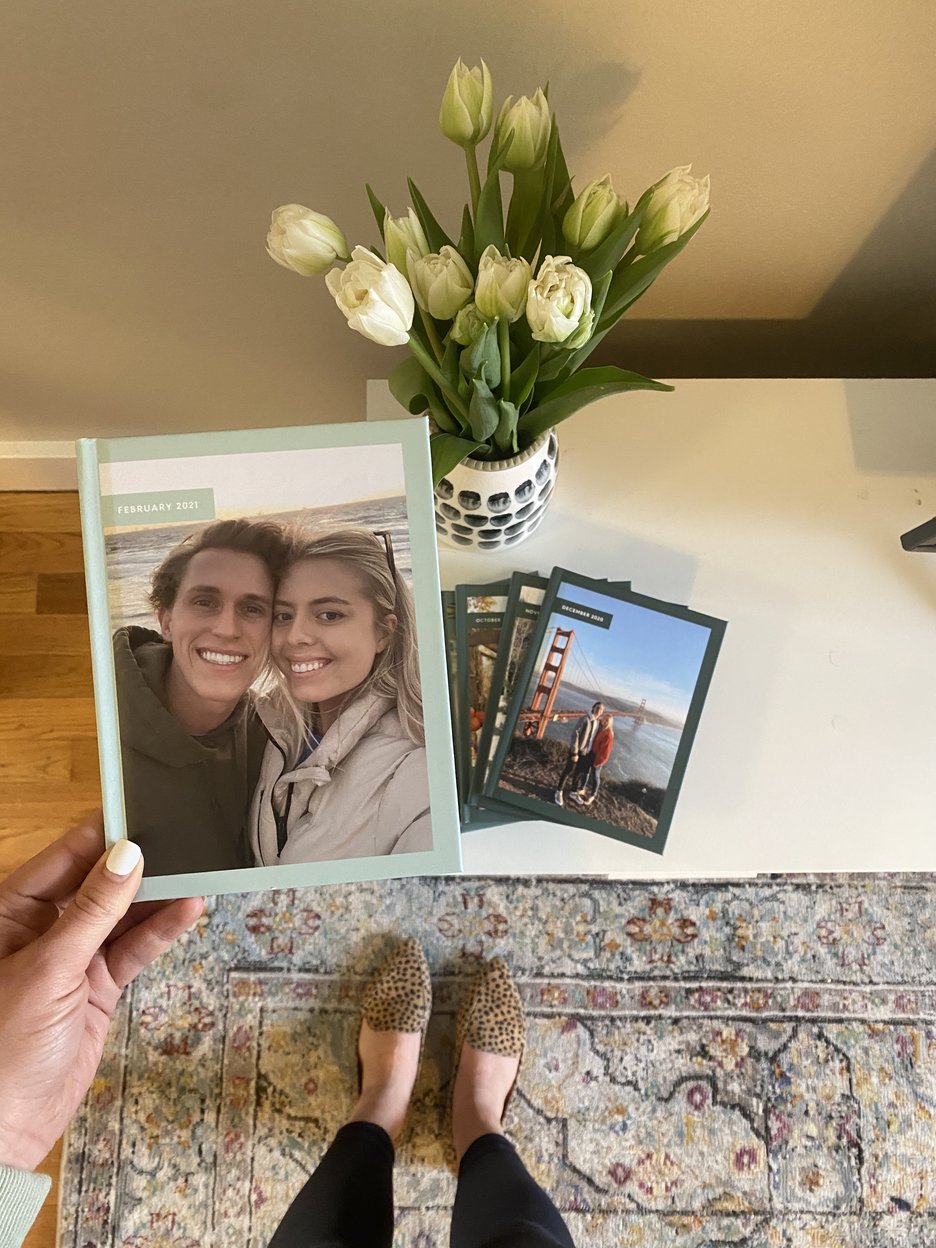 Say "I love you" with a One-of-a-Kind Gift
If you gift with your heart, you can't go wrong! Looking for unique gifts for the bride or wedding surprise ideas for the bride? How about collecting your memories together as you go through life together with a new photo book each month? These monthly photo journals make heartfelt gifts for the bride from the groom or gifts for groom since they are a gift you'll both enjoy. Mega bonus points if you pair it with a surprise honeymoon getaway.
For Your Soon-to-be Mister
Still looking for wedding day groom gifts and have little ones at home? Make his heart swell by gifting him these mini monthly photo journals that were made specifically for mini hands to also enjoy. This way, you'll get to enjoy your memories as a family, worry-free.
Some more fun groom gift ideas include gifting him his own monthly photo book collection, so you can see the world through his eyes when he prints a new photo book each month.
You can also gift him experiences he'll remember for a lifetime that you can capture in a photo book. Think skydiving, car racing, his dream vacation destination, or something you know he will absolutely love doing. If you show your appreciation for his commitment and love by selecting a unique gift that complements his personality, you can't go wrong!
Don't Stress and Let the Good Times Roll
Don't freak out about finding the perfect gift! Your love for each other already is the perfect gift. But, choosing to gift each other your most treasured memories together is a beautiful way to celebrate the love that got you to the big day. Don't forget to enjoy your wedding day and add every photo, from your photographer to the hundreds of photos your aunt took from the sidelines, into your wedding album.
Whether it's a sentimental keepsake, a heartfelt letter, or an unforgettable surprise, the act of gifting transcends material possessions. It symbolizes the bond you share and sets the tone for the beautiful journey that lies ahead. Congratulations!