How to Filter By Face in Your Phone Photos to Make a Super Personalized Yearbook
Making a Yearbook for someone special? Your phone has an easy way to find all your photos of them!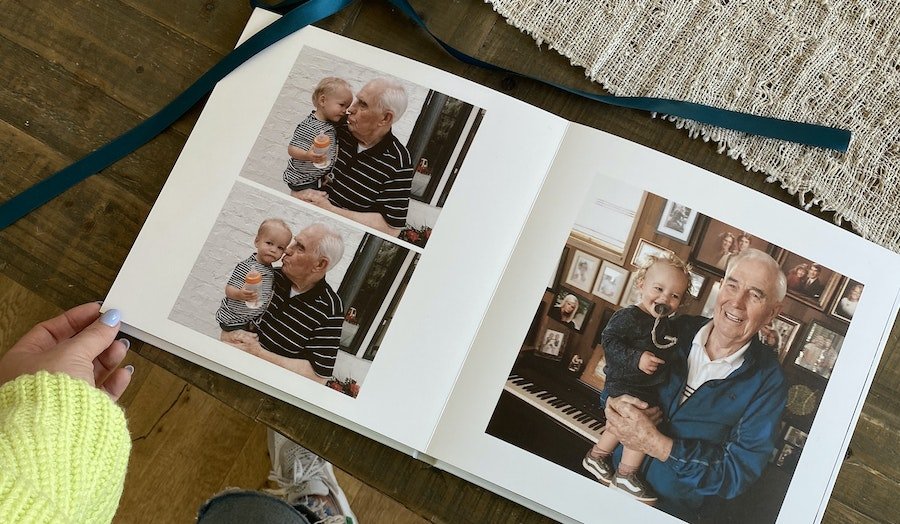 Making a Yearbook is a great way to keep all of your favorite memories throughout the year all in one place. Did you know that you can filter your photos by someone's face to locate them in your iOS Camera Roll and in Google Photos? Read on to learn how to master this genius photo book hack (or, how to surprise a friend or family member with the most personalized gift they've ever received)...
How To Filter By Face in iOS Camera Roll
The Photos app organizes all the images of people in its People album. You'll see a thumbnail with an image for each person your device recognizes.
To find someone in your People album:
Open the Photos app
Tap the Albums tab
Tap the People album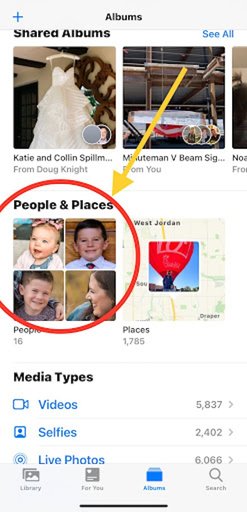 To add a person to your People album:
Open a photo of the person you want to add, then tap the "Info" button or swipe up to see the photo details
The people identified in the photo appear in the bottom-left corner of the photo. Tap the face of a person with a question mark next to their picture to identify them
Tap "Tag with Name"
Type their name, tap "Next," then click "Done"
Note: You can also use this feature on a Mac to add a new person. As long as you're logged into your Apple account with both your Mac and iPhone, it'll automatically add photos to that person on both devices. (The following screenshots show these steps when in the Photos app on a Mac)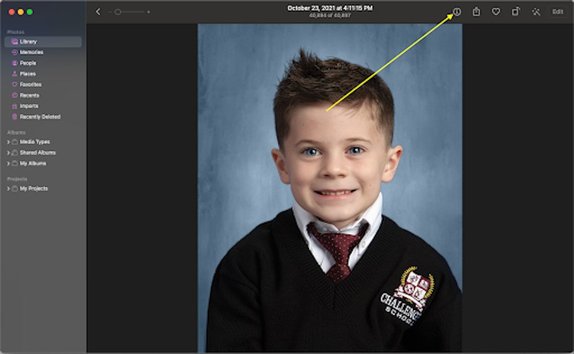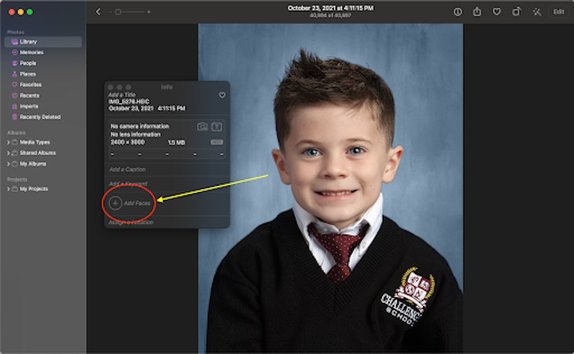 How To Filter By Face in Google Photos
The first thing you'll need to do is make sure the filtering by face option is enabled. To do this, open the Google Photos app, go to your profile and open "Google Photos settings."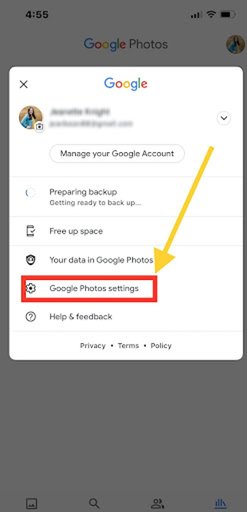 Tap on "Group similar faces" and make sure the "Face grouping" toggle is on.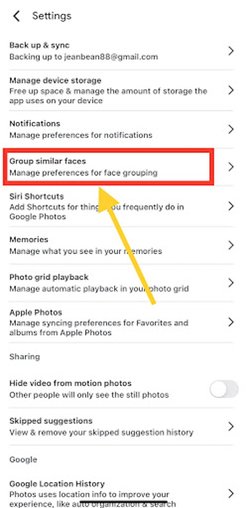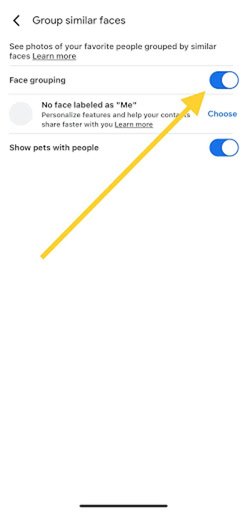 Once that setting is enabled, you can tap "Search" on the bottom toolbar and "View All" in the People section. Now, from the available faces, tap on any face you'd like to search and Google Photos will show you all the photos of that person. From here, you can also label the face with that person's name. You can also narrow down photos based on Places (the location the photo was taken) or Things (Google Photos helps place photos in categories like "Halloween" or "Farms").
Bonus Tip: How To Hack Albums To Make Yearbooks Easier
There's plenty of other ways to gather photos into one spot, making it super easy to add them to your Yearbook. One of the best ways to get photos together is to create a new album in your Camera Roll.
In your iOS Photos app, tap on Albums, then the + in the top left corner. You'll tap "New Album" and name the album based on what type of Chatbook you want to create. From here, you'll select all the images in your "Recents" feed that you want to add to your book.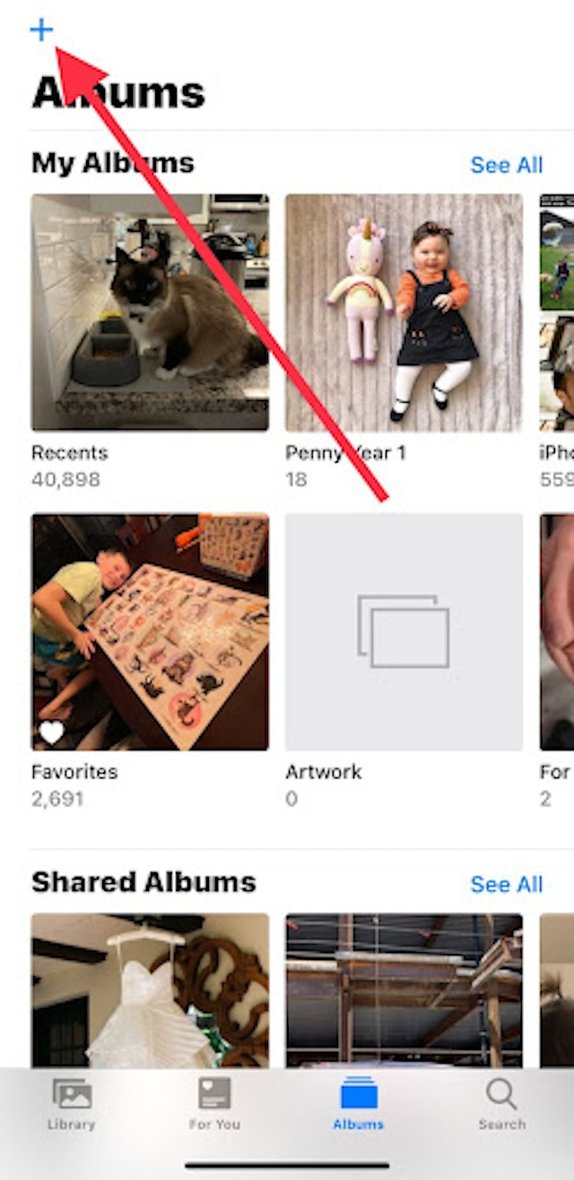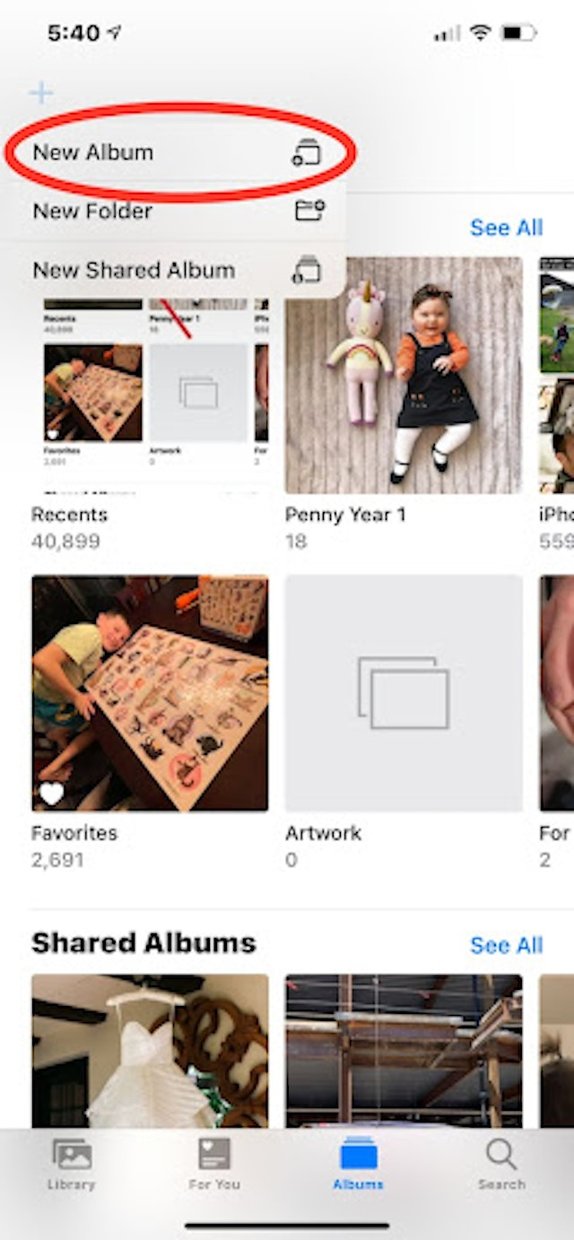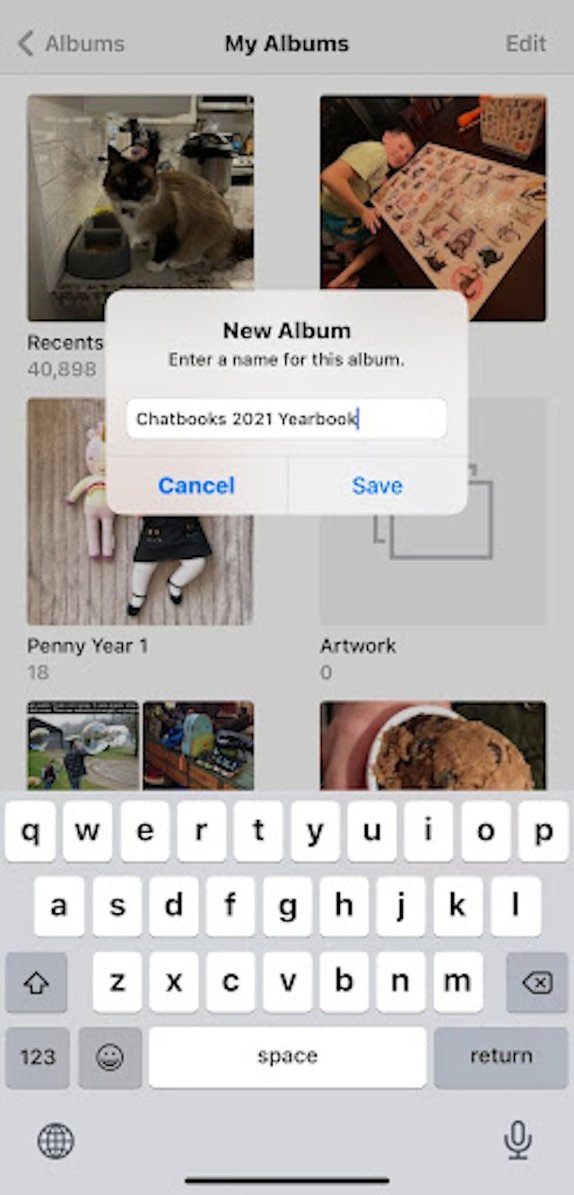 Once you've created a new album in the Photos app, you can head into the Chatbooks app, log into your Chatbooks account and start a new Classic Photo Book.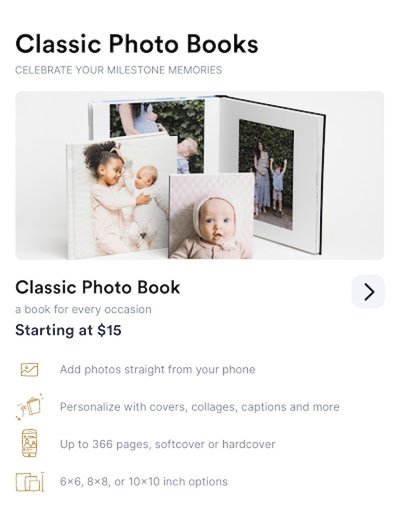 Tap on Camera Roll as your source option, and select your newly created Album right next to Favorites. You can tap "Select All" and all those photos you added to this Album will be pulled right into your Chatbook.