Looking for a creative and meaningful way to capture your family memories? Our favorite rec is a Yearbook! In this digital age, where photos often get lost in the vastness of our devices, a Yearbook provides a tangible keepsake that you can flip through for years to come.
1. Printed Photos Strengthen Families
In a study done by HP and Chatbooks, which surveyed nearly 16,000 families about their photo printing habits, these were the key takeaways:
When looking at printed photos of family…
88% felt closer to family
86% appreciated family more
77% felt a stronger connection to their children
73% felt a stronger connection to their spouse/partner
Making a Yearbook is more than just creating a pretty shelf display, it's an easy and fun way to connect with your family. Family Yearbooks hold all of your most treasured moments, from birthdays to vacations, and immortalize them in a beautifully designed book. Flip through the pages, reminisce, and relive the joy of those special occasions.
2. Create Your Own Yearbook, Your Way
When it comes to customizing your Yearbook, the possibilities are endless. Creating an annual photo book allows you to unleash your creativity. Here are some Yearbook ideas you can print:
Your family road trip
The annual cutting of the Christmas tree
Those lively Sunday dinners
Your child's art projects from the year
That hilarious Halloween costume
Once you've selected your favorite memories from the year, it's time to put your sparkle on your Yearbook. From selecting unique themes and layouts to adding personalized captions and quotes, you have the freedom to design a yearbook that reflects your family's personality and style.
3. Connect Generations
A Yearbook brings generations together. In that same study with HP, researchers found that 79% of families agreed that viewing printed photos is a shared experience whereas viewing digital photos is not. This means that grandma can flip through your Yearbook without the fuss of trying to figure out how to zoom in on your smartphone.
In addition, 79% of parents agreed that printed photos were a helpful tool to talk about the past with their children. When children have an understanding of family history, they have a stronger sense of self and identity which leads to a boost of confidence they can carry into adulthood.
Include photos and stories from grandparents, parents, and children to create a cohesive narrative of your family's journey. It's a perfect opportunity to strengthen the bonds between different generations.
4. Create Your DIY Yearbook In Minutes
Thanks to user-friendly yearbook-making websites and apps like Chatbooks, designing your own Yearbook has never been easier, plus you can create right on your phone! Simply upload your favorite photos, choose from various layouts, and customize to your heart's content. The intuitive interface makes the entire process a breeze. You can wrap up your entire year in less than 10 minutes!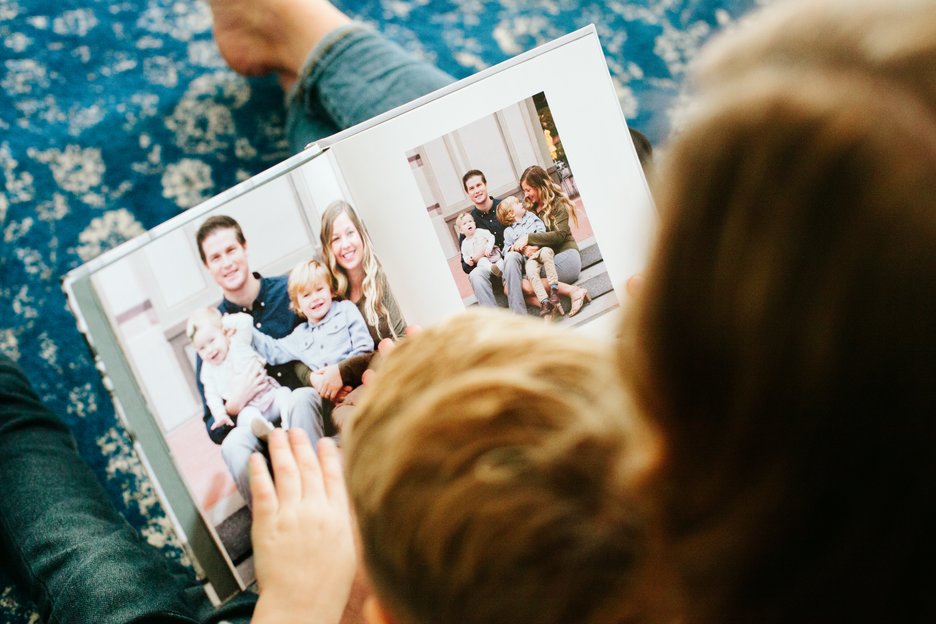 5. Capture Milestones and Achievements
From graduations and anniversaries to special accomplishments, a family Yearbook provides a dedicated space to highlight all the milestones and achievements of each family member. It's a wonderful way to celebrate and honor their accomplishments all in one place.
6. Create Lasting Traditions
Yearbooks can become an annual tradition for your family. Each year, gather photos and memories and create a new volume that showcases the adventures and growth of your loved ones. It's a beautiful way to reflect with your family about all of the wonderful moments the year had to offer. It's a tradition that everyone will look forward to!
7. Encourage Family Collaboration
Involve the entire family in the Yearbook creation process. Assign different sections to family members, let everyone contribute their favorite photos and memories, and witness the joy of collaboration as your yearbook comes together. Plus, it'll be a fun surprise to see what everyone added to the book.
8. Meaningful Keepsakes
Family photo Yearbooks are more than just a collection of pictures. It holds the essence of your family's journey. It can be passed down through generations, becoming an heirloom that tells your family's story.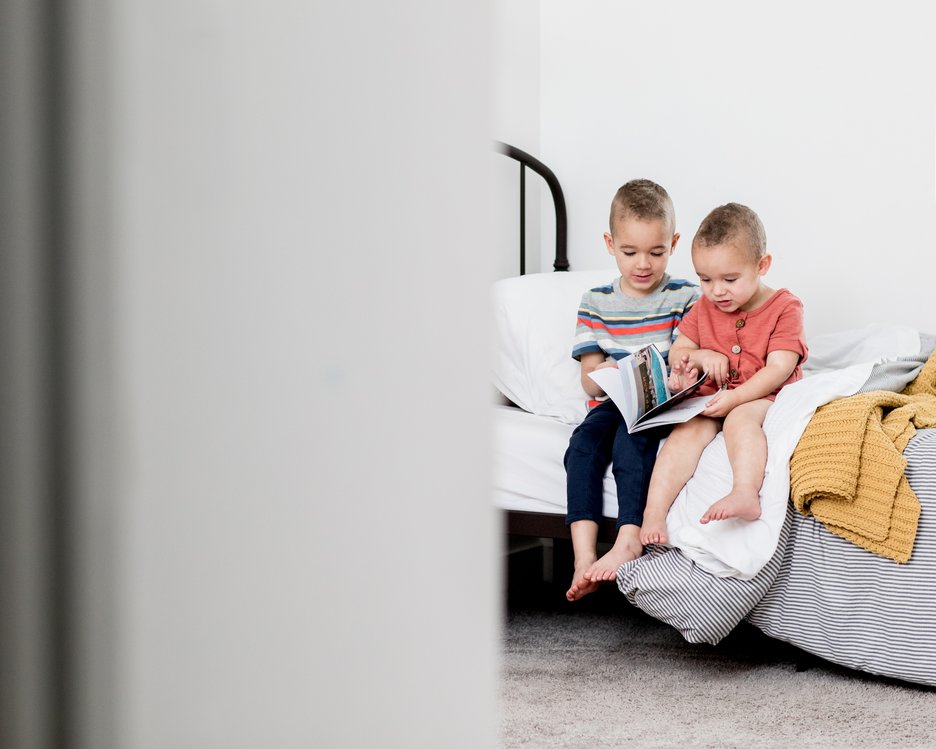 9. Show Appreciation and Love
Use the pages of your Yearbook to express gratitude and love. Add heartfelt messages, quotes, or poems dedicated to each family member. It's a touching gesture that'll warm their hearts and remind them of the love you share for years to come.
10. Showcasing Growth and Change
One of the most rewarding aspects of creating a Yearbook is witnessing the growth and changes in your family over the years. From adorable baby photos to the loss of baby teeth to graduations, and beyond, your Yearbook becomes a visual timeline of your family's journey.
11. Spark Conversations with Family
84% of families from the HP study found that looking at printed photos sparked telling other stories or memories. Whether the conversation is a "remember that time…" story or a random thought or memory evoked from the photo, your family is sharing stories and getting closer!
12. Celebrate Family Traditions
Capture the essence of your family's unique traditions and rituals within the pages of your Yearbook. From holiday celebrations to annual trips, these traditions shape your family's identity, and a Yearbook is the perfect medium to commemorate them.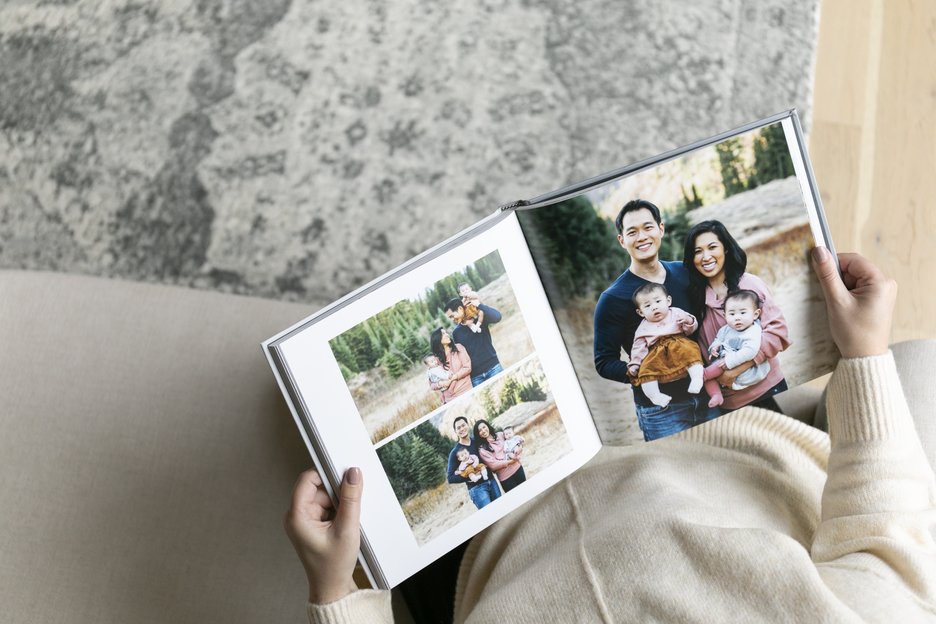 13. Share Stories and Memories
A Yearbook is not just about photos; it's about the stories and memories that accompany them. Use the space in your Yearbook to share anecdotes, funny moments, and heartfelt memories that will make you laugh, cry, and feel deeply connected as a family.
14. Create a Legacy
By creating your own Yearbook, you are leaving a legacy for future generations. Imagine your grandchildren flipping through the pages, getting a glimpse into their family's history, and feeling a sense of belonging and pride. It's a beautiful gift that will be loved for years to come.
15. Spread Joy and Happiness
Finally, a Yearbook is a source of pure joy and happiness. It captures the moments that make your family unique, the laughter, the love, and the shared experiences. It serves as a reminder of the joyous times and the bond that holds your family together.
Creating a Yearbook with your family is a delightful and rewarding experience. It allows you to preserve memories, celebrate milestones, and strengthen family bonds. With easy-to-use yearbook-making websites like Chatbooks, designing your own, personalized Yearbook has never been simpler. So, gather your photos, ignite your creativity, and embark on the journey of creating a family Yearbook that will be cherished for generations. Start capturing your family's story today!