10 Collaborative Photo Book Ideas That Make For a Perfect Group Project
Not all group projects need to send a shiver up your spine. Get creative with these collaborative photo book ideas to do with your family or friends.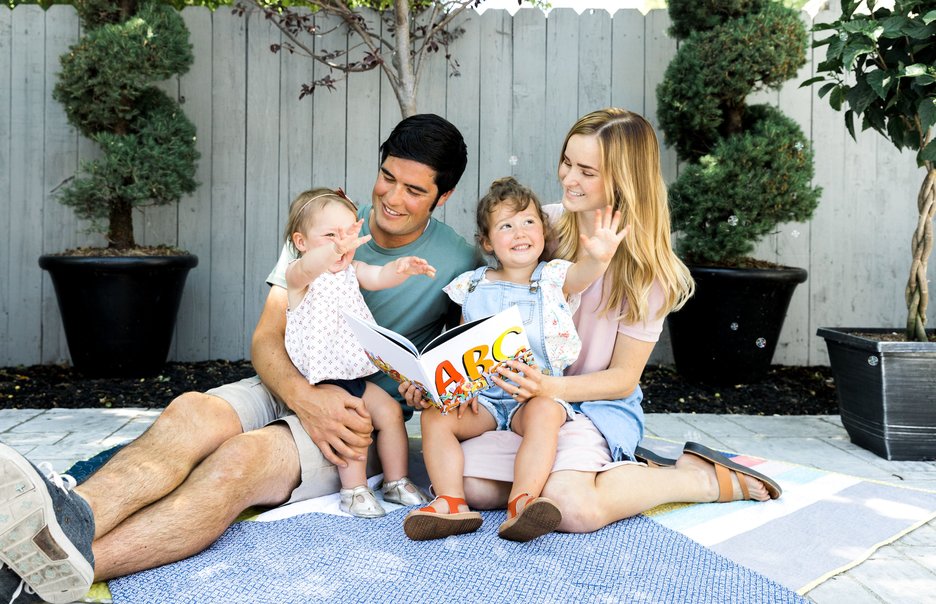 Making photo books just got more fun. Rather than sifting through your own memories to make a book come to life, get friends and family members to contribute their favorite photos for an epic group photo book! Have you ever noticed the plus icon in the bottom right hand corner of your Chatbooks app? If so, you probably also know that you can add multiple contributors to your photo books. If not, you're in for a treat. This feature is a game-changer for rounding up pictures to put in your Father's Day album or that birthday book you've been working on for mom this year. It's also an easy way to fill up your Instagram Photo Book Series REAL fast. Don't harass your sister to finally text you that Sunday fam dinner pic — just have her add it to the book herself (if only everything involving your sister were that easy). Here are collaborative photo book ideas perfect for a group gift...
Collab on a book for mom
Everyone loves mom and can't imagine life without her, but she never gets thanked enough (if I do say so myself). Creating a Chatbook with your siblings to express gratitude for your mother and all that she has done for you allows you each to add in your favorite pictures with mom and share personalized messages on text pages.
Make wall tiles
Put your love on display. Our wall tiles come in 2 sizes so that you can customize them to fit your gallery wall. Use contributors on this project so everyone can weigh in on the best family photos that you want to print.
Join forces for a gift the grandparents will love
Collaborate with your cousins on creating a book just for grandma or grandpa. You can all add your favorite memories and photos. This is a great idea for a family reunion gift or an anniversary present — they will cherish it forever!
Create a private IG account for your squad
Create an ongoing book series with an Instagram account that only you and those you love have access to. Start an account for a special girl's trip that the squad can post to or make one for your son's 2nd grade class and all the parents can share their photos from the school year.
Design a birthday book from the gang
Ring in the big 4-0 or any other big day with memories and photos from college roommates, co-workers, siblings, parents, and kids. Make sure to print this book with captions so that everyone can add their messages to the book!
Share a prompt
Perhaps your word for 2020 is gratitude. Create a private IG account that your whole family can post to and share all of the ways you feel grateful this year. Be sure that you set up your Instagram Series book so that it sends copies to everyone who is contributing to the Instagram account.
Capture every day for a month
Missing a friend or family member who lives far away? Set up a Monthly Mini book series with them and commit to having each other contribute one photo every other day. Document your lives side-by-side and have 30 of your favorite photos printed and sent each month. Adding a contributor to your monthly mini book allows you to make sure you get 30 photos, and for just $7 USD more you can send them a copy, as well.
Remember a bachelorette weekend forever
I know what you're thinking: As if you could even forget a bachelorette weekend! But let's face it: The worst part about getting home from a trip (besides 18 loads of laundry) is trying to get photos from everyone. Rather than texting your friends 6 times over the next week for their photos, add them as contributors on a Chatbook so you can all get photos with minimal hassle.
Collaborate on wedding photo albums
Receiving wedding photos from your photographer is a very happy day, but there are so many pictures that Aunt Mary and Grandpa Steve took that you probably also want to see. Create a wedding book with a mix of photos from your photographer as well as some candid shots from your loved ones. Add those family members as contributors to your book and make the process even more seamless.
Go on a memory tour with prints
Wanna print photos of your kids playing outside this summer? Add your spouse as a contributor. Hoping to print off pics from your vacation last year? Add your friends who came with. Use others as a resource to make sure you're getting all of the best photos of you and your family.