20 Best Photos to Take on Road Trips with Your Family
Forget the license plate game—you'll wanna capture these moments on your family road trip.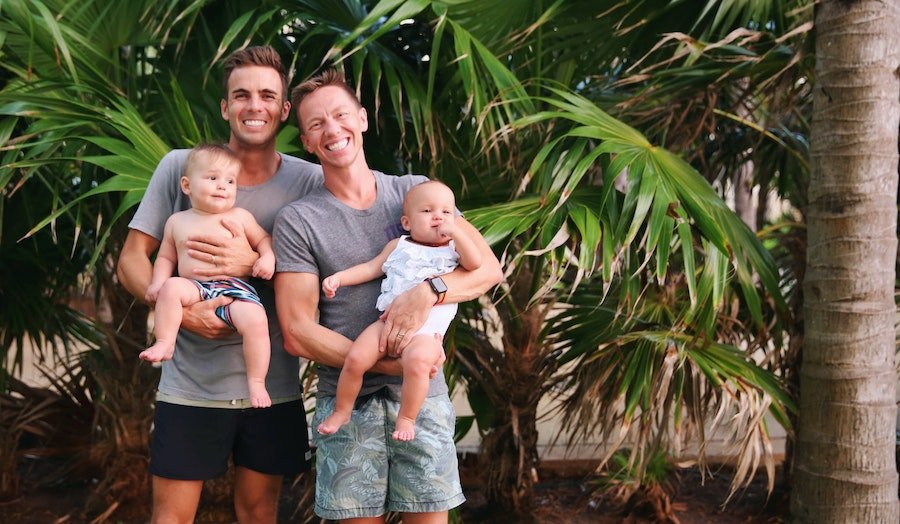 While sitting in the car with your kids for hours at a time may sound stressful (don't you just love a soundtrack of "Mom? Mom?! MOM? MoooOOM!"), the journey is worth the drive. Discovering new places, people, and communities with your kids—and snapping photos of their awestruck faces—totally justifies your road trip adventures. After your vacation, you'll want to design a Chatbook to remember every last moment—especially the ones where your kids are actually appreciating the views. Get your camera out and prepare for an epic road trip photo shoot! Here are some tips for the best road trip pictures of your family that will make for an epic photo book…
Car Nap
If you can sneak a photo of the kids passed out in the backseat, that's one you'll definitely want to save for your photo book. Pro tip: You can title this one "A Moment of Peace."
The Snack Juggle
The next time you stop at a convenience store to grab a few snacks, snap a photo of your kids holding their spoils! (Especially that smile they get when you let them buy more than one bag of chips.)
Navigator
Let the kids take a turn in the driver's seat (when it's parked and off!) and spread a map in front of them. Ask them to guess where your family currently is and take a picture as your little navigators get to work.
Sunroof
If you've got a sunroof, try these pictures when you're parked: Snap a shot from inside the car when your kids are sticking their heads out of the sunroof, and a shot from the car's exterior as your kids' heads poke out.
Bicycling
If you're planning on bringing bicycles with you, take a photo from behind your kids as they bicycle in front of you (or have your partner snap this one!) so you can fit them, the path, and any natural features in the frame.
Bridge
Whether you're taking a shot of a bridge from afar (and pretending to hang onto it) or capturing a sweet family moment on the bridge itself, using a bridge in your frame will add interesting perspective to your family photos.
Shore
Instead of taking a shot of the waves out on the water, roll up your pants and get into the water (about knee-height) to snap a photo of the shoreline. Capture the water as it reaches your kids playing in the sand (especially if they've been working on a moat around that sandcastle).
High Vantage Point
When you (finally) get out of the car to hit a trail, go for a hike, or check out an amazing view—snap a photo of your family as they gaze from the top of a mountain or look down at a beautiful natural feature below.
Forest Ceiling
If you're in a forest or a dense area filled with trees, snap a photo (before it gets too dark) of the towering trees around you. Notice the trees shooting toward the sky and include your kids in the photo by shooting below them as they point upwards or gaze at the darkening sky from their perch in a tree.
Window Gaze
As you sail down new roads and pass new landmarks, capture the look on your kids' faces as they see new sites and animals from behind the window. Pro tip: If your dog is along for the journey, roll down the window and snag a photo of them sticking their head out (and when their ears catch a breeze!).
Kayaking
If you have the opportunity to get on the water (canoeing or rafting works, too!), capture your kids as they explore the current and navigate with their paddles. Make sure your partner gets a shot of you totally nailing kayaking, too.
Field
If you spot a field your kids can run through (make sure their arms and legs are covered so they're protected from ticks), let them run loose and snap some action shots as they chase each other around. If the field's vegetation is high enough, try a quick game of hide-and-seek.
Photos of the Photographer
While you're busy shooting pictures of your kids letting loose, have your partner snap a photo of you. Later on, you can add both photos to your Chatbooks side-by-side for a peek into the making of your kids' awesome vacation photos.
Climbing
If you're in an area with large rocks, trees with sturdy, low-hanging branches, or even a rock climbing wall, let your kids explore new heights! Capture photos of your kids as they get adventurous and test their limits with heights and balance (under your supervision, of course).
Your Home Base
Staying in a tent or cabin? Even if you're in a 5-star resort, snap a photo of your sweet digs— and maybe let the kids jump on the bed for a minute for a cute shot.
Cannonball
Do you have access to a pool or lake? After your family wiggles into their swimsuits, snag an action shot of your kids right as they hop into the water. If you have a waterproof phone case, try snapping a photo mid-air as you jump in!
Town
If you're traveling to a new town, see how high you can get (hiking up a mountain or dinner at a rooftop restaurant) and snap a photo of the buildings, roads, shops, and people below. Try to frame any tall natural features, like mountains, in the distance for an awesome view.
Gear
It wouldn't be a road trip without gear! Take a snapshot of the things that make your family's road trip possible, from Dad's curated playlist and Mom's neck pillow to... yes, even the kids' iPads (ours would definitely include earplugs!).
Signs
Before you head into any local, state, or national parks, snap a "before" picture with your family, and on your way out, snap an "after" to show off your hard-earned accomplishment. (Proof of your sweat and tears!)
Plants and Animals
When your family spots plants and animals you haven't seen in person before ("Mom, look!), save that moment with a shot of your kids inspecting a new flower or gazing at a new animal from afar.