How to Add Contributors to Your Chatbooks
Invite family and friends to add photos and create a special book together—plus, everyone can have their own copy!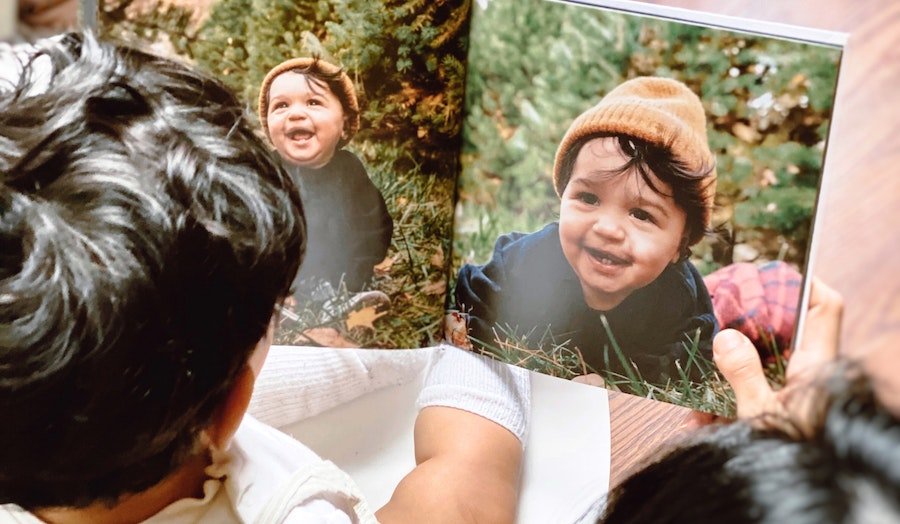 Creating photo books has never been easier—except if the photos of your son scoring the winning goal are on grandpa's phone. Before you get a headache trying to teach him how to send you photos, invite him to be a contributor to your photo book through the Chatbooks app. He'll get a link that'll take him right to your photo book where he can add all the pictures he wants (don't worry, you can delete the blurry shots)! Even better, he can order a copy of the photo book for himself, too. To make things easier, we made a step-by-step guide so you and grandpa can work together to create the best photo book...
How to Add a Contributor
To add a contributor to a non-subscription photo book in the Chatbooks app, create a new photo book or open an existing draft. Once you're inside your photo book (for example, after you add 30 photos to a new photo book if you're creating a new project), look to the top right corner of your screen and find the iChat bubble icon.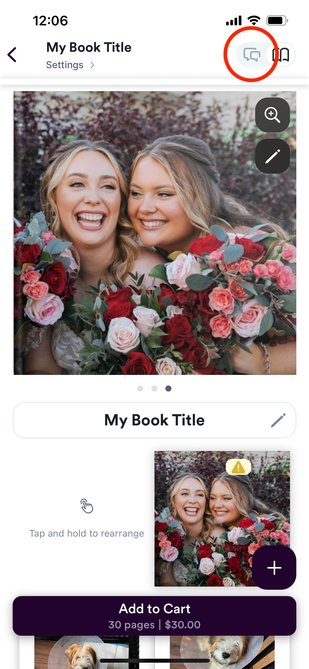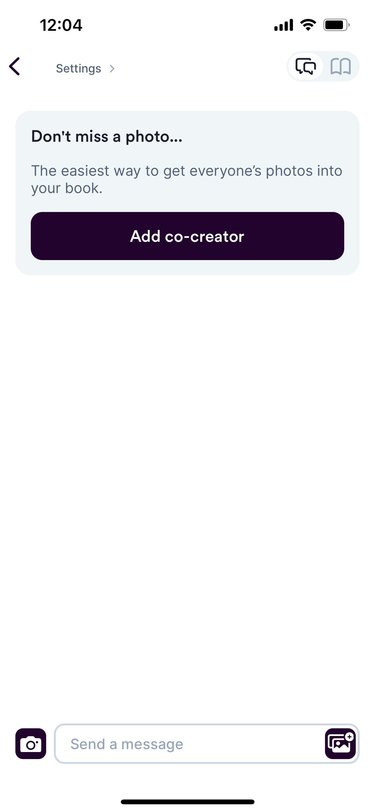 After tapping the chat bubble icon, hit the "Add co-creator" button.
Then, choose how you would like to add your co-creator by either tapping "Invite from contacts" or "Copy invite link," which allows you to text an invite link to friends and family.
Bonus Insider Tips for Adding Contributors
There is no limit to how many contributors can be added to a book.
Contributors can remove photos recently added by the owner (this doesn't change the owner's Chatbook) and vice-versa, the owner can remove photos added by the contributor (this doesn't change the contributor's Chatbook).
The photo book's owner and contributors can see any and all photos added to the book.
If the owner deletes the book from their account, the contributor will still have access to the photo book in their account.