5 Recipe Photo Book Ideas Perfect for The Cook In Your Life
Get ready to cook up some awesome recipe books with these genius ideas.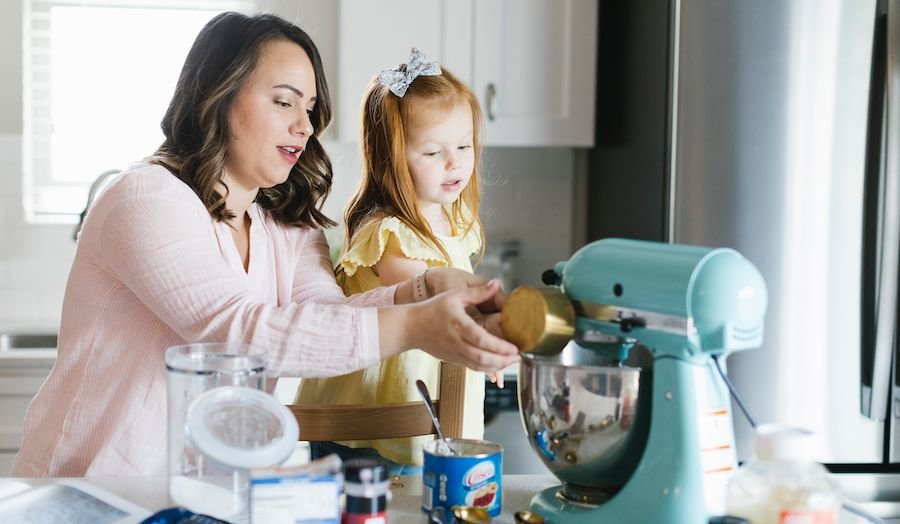 Storing your favorite recipes just got easier with these creative recipe photo book ideas! Make a book that includes photos of your favorite moments spent gathered around the table, and include scanned recipe cards for the dishes featured throughout. Use these suggestions to guide your own recipe photo book creations, whether you're looking for a way to organize your own recipes or you're giving this photo book as a gift to the foodie in your life. And if you like to cook a lot, consider setting up a food Photo Book series! Just share all of your food pics and recipe card scans to a private Instagram account or save them to a folder on your phone to feed into photo books that you'll receive on the regs.
Personal Favorites
What better way to keep track of your favorite recipes in real time than with a private IG account where you can post your favorite recipes and how they turned out? This also gives you space to add in details like how long it took to bake those cookies in your oven and how much extra flour you had to add for the perfect dough. And be sure to check out our to-die-for designer covers that are a perfect addition to any food-focused Series book!
Home Sweet Home
Nothing beats a great meal that reminds you of home. There is no better gift for a bride- or groom-to-be than a recipe book that has all of their family favorite recipes that they can recreate with their new little family. This book theme also goes for the recent high school grad who is learning to live on their own for the first time or the family member or friend who is constantly traveling. This is a perfect bridal shower gift, graduation gift, or farewell present — you can even invite other relatives to send in their own favorite recipes for an extra personal touch.
Foodie Scrapbook
Whether you are always cooking at home or eating out most nights of the week, this photo book is for you. Hold onto photos of your family gathered together at your favorite restaurant or at home for a birthday party. This photo book is perfect for the food-lover who wants to scrapbook all of their fave foodie moments without having to break out the scissors and glue sticks.
Food Journal Gift
There's no better way to encourage your spouse to cook more (hint, hint) than by creating a photo book of all of their best dishes. What are their favorite dishes to create and share with your family? Where do they get their cooking inspiration from? What are their best tips and tricks for perfecting burgers on the grill? This will be a wonderful keepsake for years to come and a fun gift for your kids as they start to explore the kitchen more and more.
Favorite Quarantine Food
A lot of people are looking for ways to remember this very unique moment in time. There have been a lot of ups and downs and, tbh, a lot of them have probably happened around the kitchen table. Consider a quarantine food journal. Maybe most of what you highlight is take-out (that counts, too) or maybe it's a lot of really easy meals that you had week after week. This is one way to catalogue the wild ride that has been 2020.