How to Make Meaningful Home Decor
Your home decor is how you express yourself. So why not make it meaningful?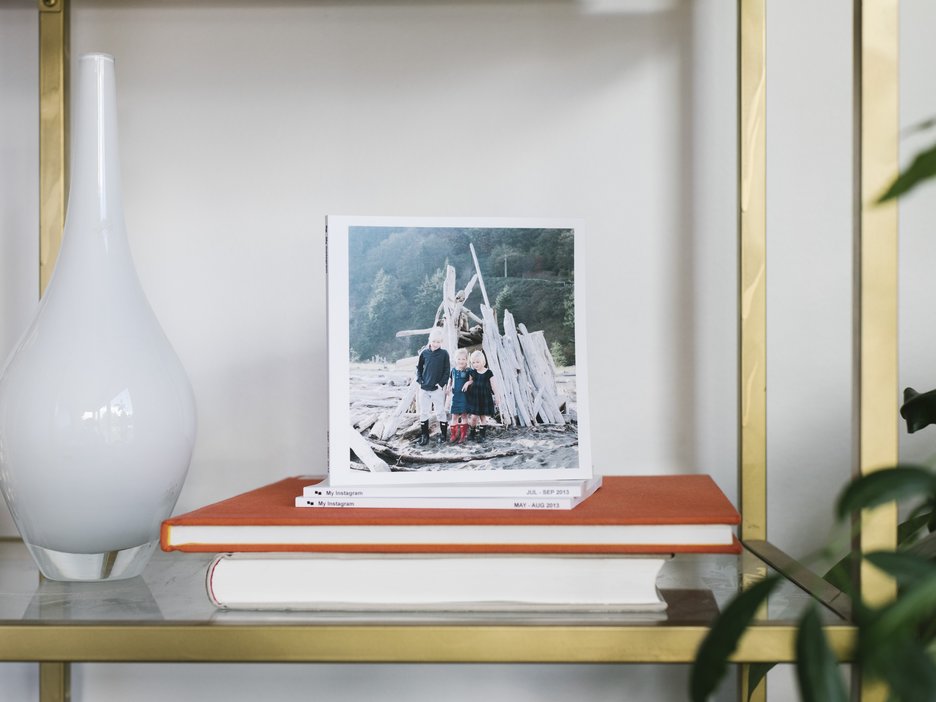 Every photo in your camera roll is a precious memory and we believe it's worth it to get those memories off of your phone to a more meaningful place. We love to turn your photos into books and prints that look great in your home, so you can display them and share them with those you love most. Did we mention how great they look in your home?
Once your Chatbooks have arrived in that happy green box, you can get creative with how you put them on display. For your inspiration, here are a few beautiful ways to feature your Custom Books, Series, Monthly Minis, and Custom Prints!
Want to make a statement? Arrange your Photo Book Series in a spiral. (Also pictured: Photo Book Basket available to shop on our site!)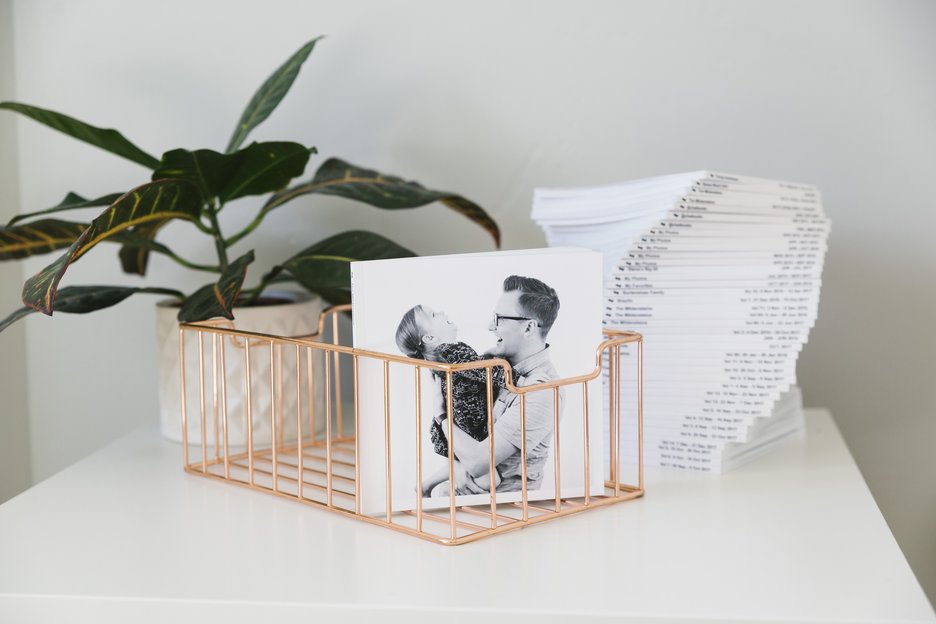 An empty surface is a blank canvas! Decorate it with a rainbow of Monthly Minis!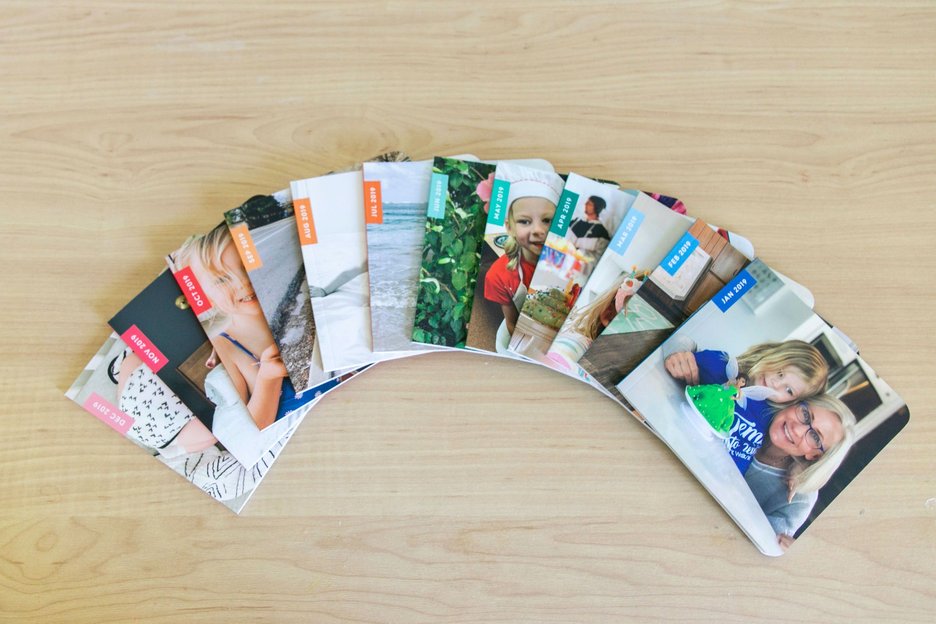 You can shop our String-O-Pics in our accessories. It's basically a garland of your favorite faces.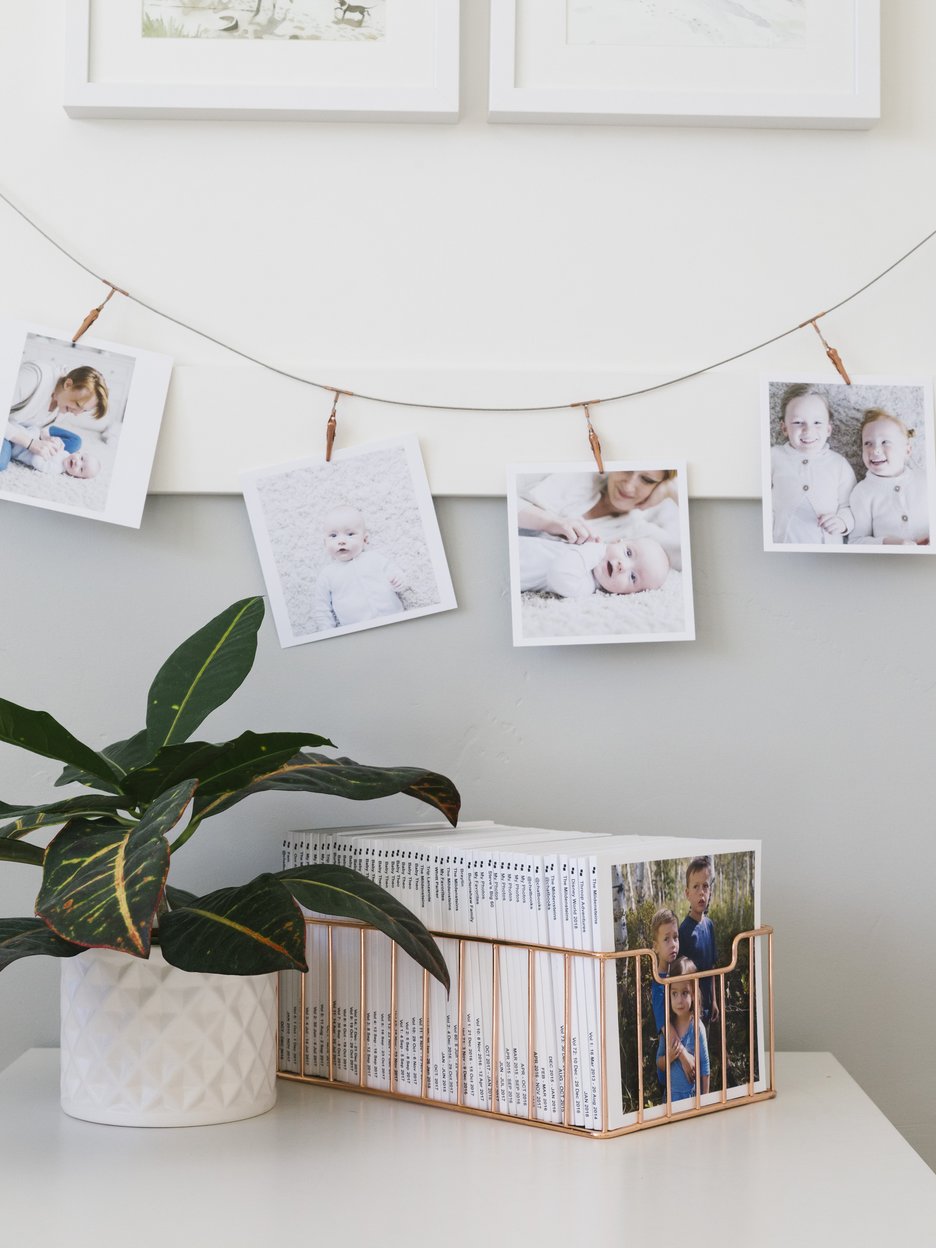 The kind of "decorative book" you actually open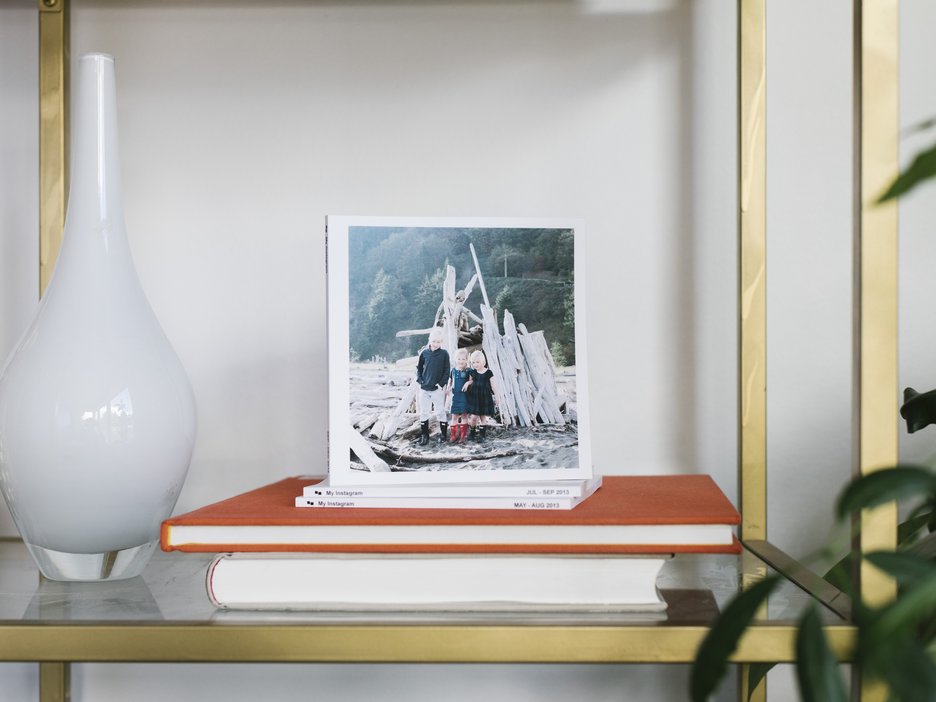 Splashes of pastel never hurt a kitchen shelf. (Pictured: Rifle Paper Co. Boquet Series in softcover, Photo Book Stand)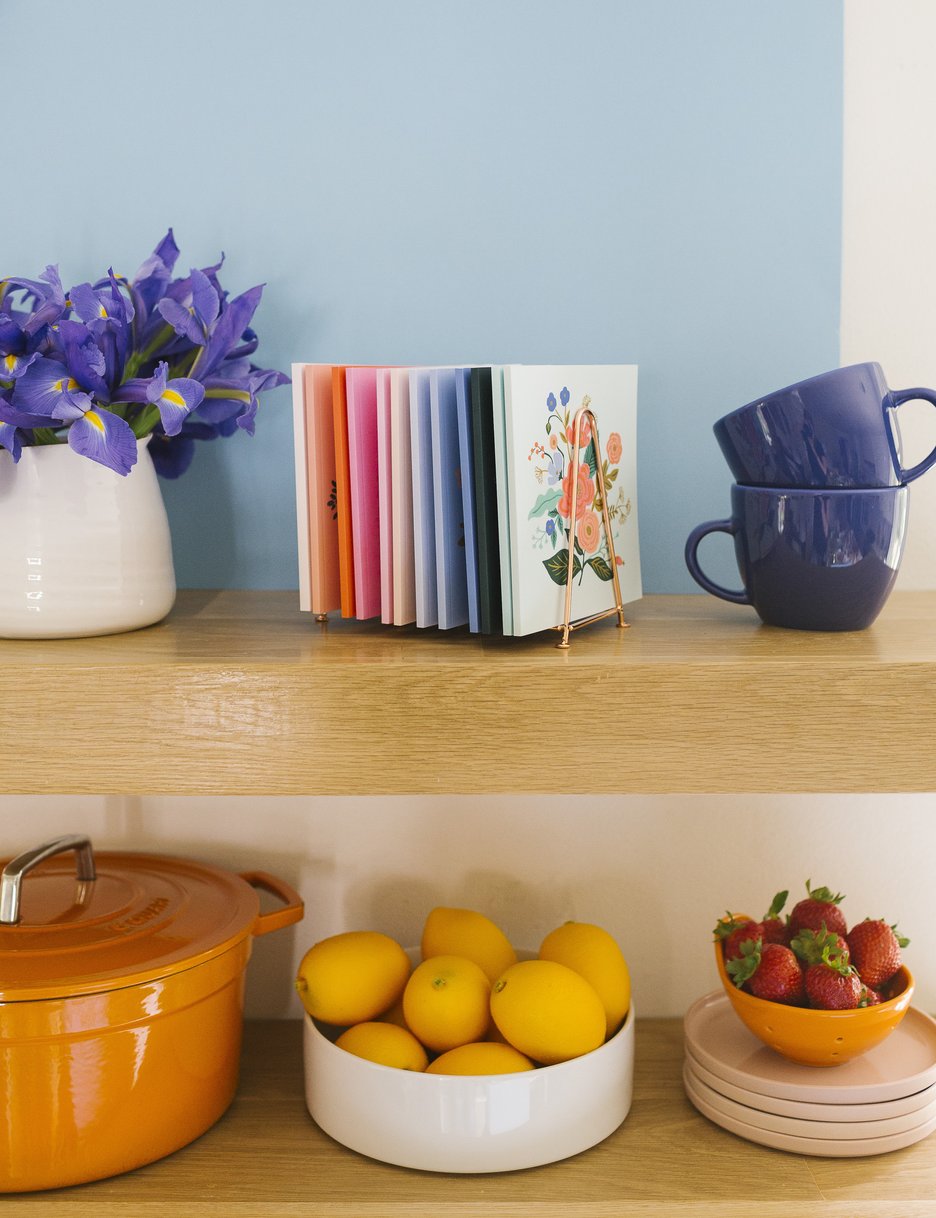 Serve up beautiful simplicity on a platter and stand up a Hardcover Photo Book Series.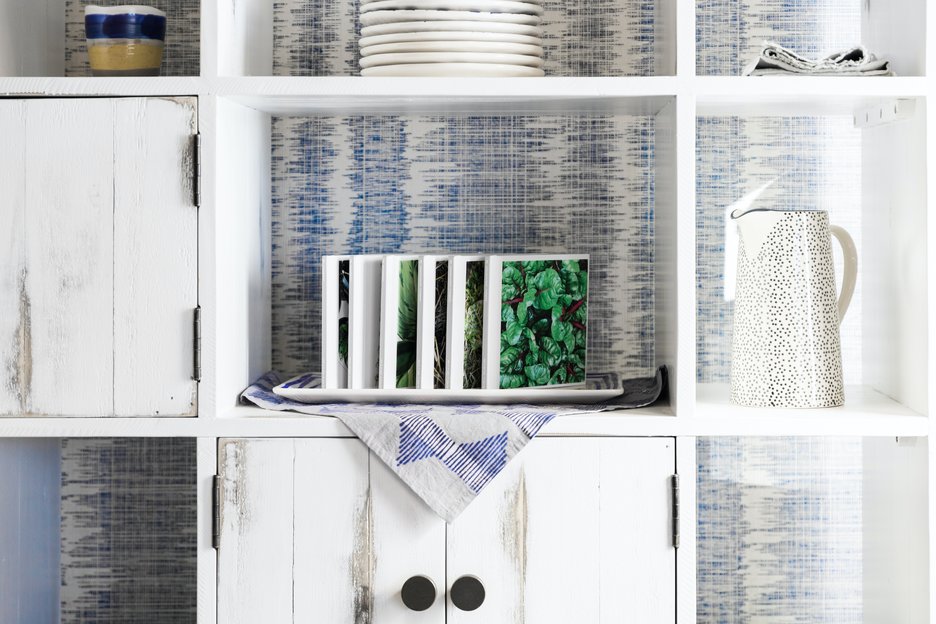 Not just a pop of color - a tower of color!
(Pictured: Rainbow Color Series in hardcover)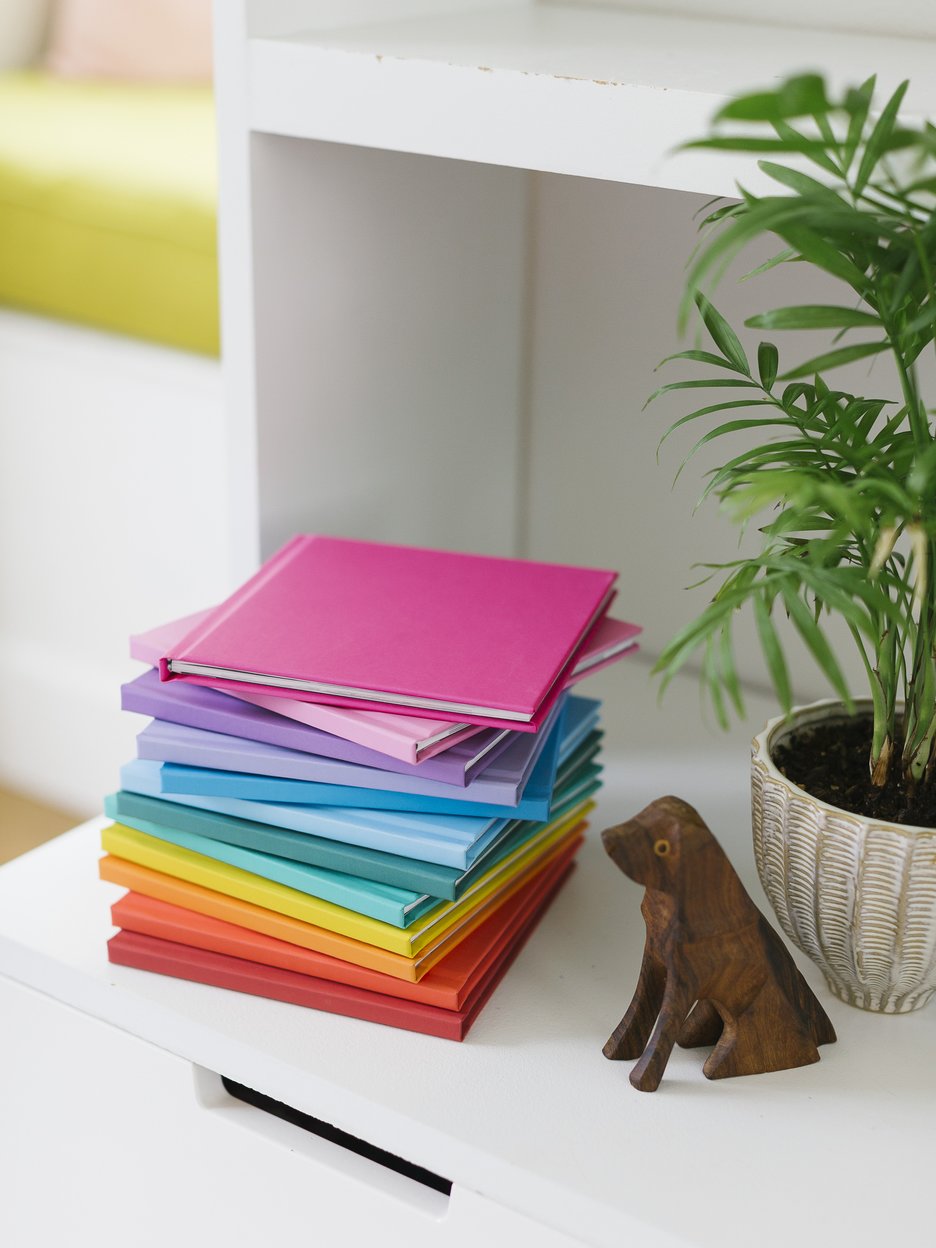 (Pictured: Rifle Paper Co. Classic Series in hardcover)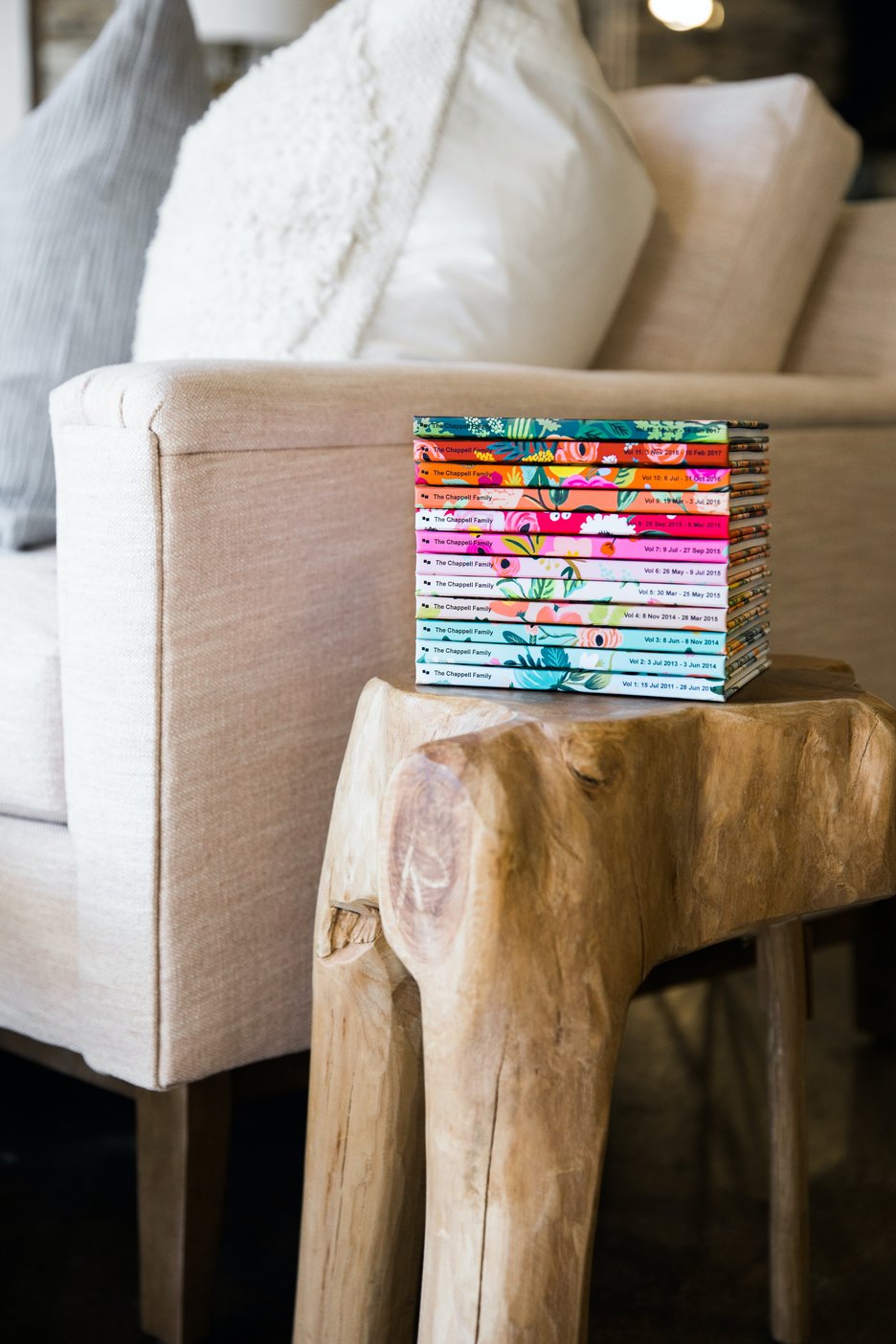 Modern bookends and an arrangement of Custom, Series, and Monthly Mini books is an aesthetic we can get behind.