60 Family-Friendly Halloween Movies Perfect for Little Kids
Halloween thrills go beyond picking out a costume when it comes to the season's spookiest (and not so spooky) movies.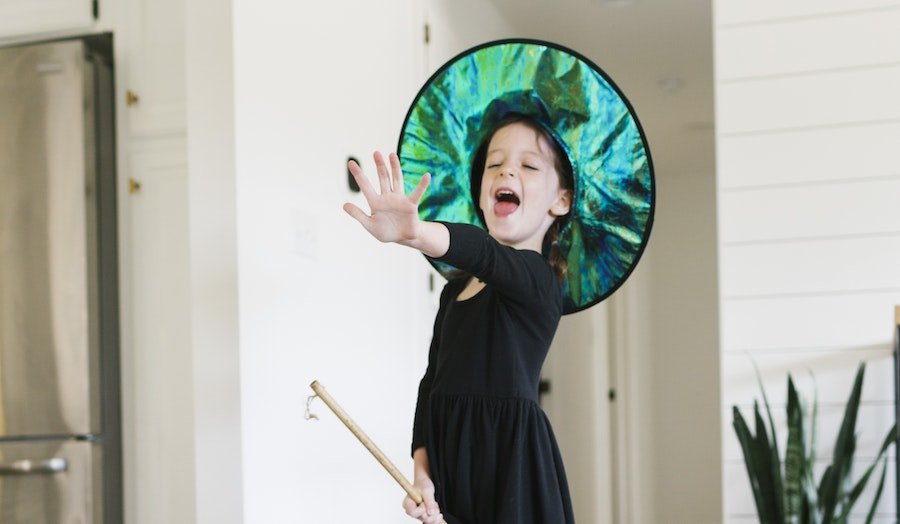 It only takes one holiday movie to set the tone for an entire season. Think about it: Doesn't it feel like you head down memory lane every time you watch a winter classic like Frosty the Snowman? The same goes for Halloween, which boasts its own cult-classics. Of course, Halloween movies can range from cute and seasonal to crazy creepy, and if you're watching with kids, you're looking for a fun, spooky movie versus a horror film that will scare them to death. That's why we rounded up the best Halloween movies for kids!
While some of these movies don't take place on Halloween, they all keep in the spirit of the spookiest day of the year. Experience the magic of the holiday with these family-friendly Halloween movies that are perfect for little kids. Find them on Netflix or rent them on Amazon — your kindergarteners will love these funny, spooky films!
The Addams Family (2019), PG
Coco (2017), PG
The Book of Life (2014), PG
The Witches (2020), PG
Goosebumps (2015), PG
Goosebumps 2: Haunted Halloween (2018), PG
A Babysitter's Guide to Monster Hunting (2020), NR
Scoob! (2020), PG
Scared Shrekless (2011), PG
Girl vs. Monster (2012), NR
Toy Story of Terror (2013), NR
Song of the Sea (2014), PG
Frankenweenie (2012), PG
Pac's Scary Halloween (2016), TV-Y
The Dog Who Saved Halloween (2011), PG
Dear Dracula (2012), NR
ParaNorman (2012), PG
Super Monsters Save Halloween (2018), TV-Y
Curious George: A Halloween Boo Fest (2013), NR
A Go! Go! Cory Carson Halloween (2020), NR
Monsters University (2013), G
Ghost Patrol (2016), TV-Y
The Spooky Tale of Captain Underpants Hack-A-Ween (2019), TV-Y
Hotel Transylvania (2012), PG
Spooky Buddies (2011), G
Traditional Halloween Movies
Casper (1995), PG
Casper's Scare School (2006), G
The Little Vampire (2000), PG
Twitches (2005), NR
E.T., The Extra-Terrestrial (1982), PG
Beetlejuice (1988), PG
Monster House (2006), PG
Don't Look Under the Bed (1999), PG
Little Monsters (1989), PG
Halloweentown (1998), NR
The Haunted Mansion (2003), PG
Gremlins (1984), G
Scooby-Doo (2002), PG
Hocus Pocus (1993), PG
Double, Double, Toil and Trouble (1993), NR
Ghostbusters (1984), PG
Ghostbusters 2 (1989), PG
The Witches (1990), PG
Labyrinth (1986), PG
Mom's Got a Date with a Vampire (2000), G
Classic Cartoon and Animated Movies
It's the Great Pumpkin Charlie Brown (1966), NR
Spookley the Square Pumpkin (2004), G
Pooh's Heffalump Halloween Party (2005), G
Kiki's Delivery Service (1989), G
Halloween Is a Grinch Night (1977), NR
The Nightmare Before Christmas (1993), PG
DreamWorks Spooky Stories (2009), PG
DreamWorks Spooky Stories: Volume 2 (2009), PG
Monsters, Inc. (2001), G
Coraline (2009), PG
Mickey's House of Villains (2002), NR
Scooby-Doo and the Goblin King (2008), NR
Alvin and the Chipmunks Meet the Wolfman (2000), G
Spirited Away (2001), PG
The Corpse Bride (2005), PG