Best Gifts to Give Your Groomsmen
Don't forget to show your appreciation to your man clan!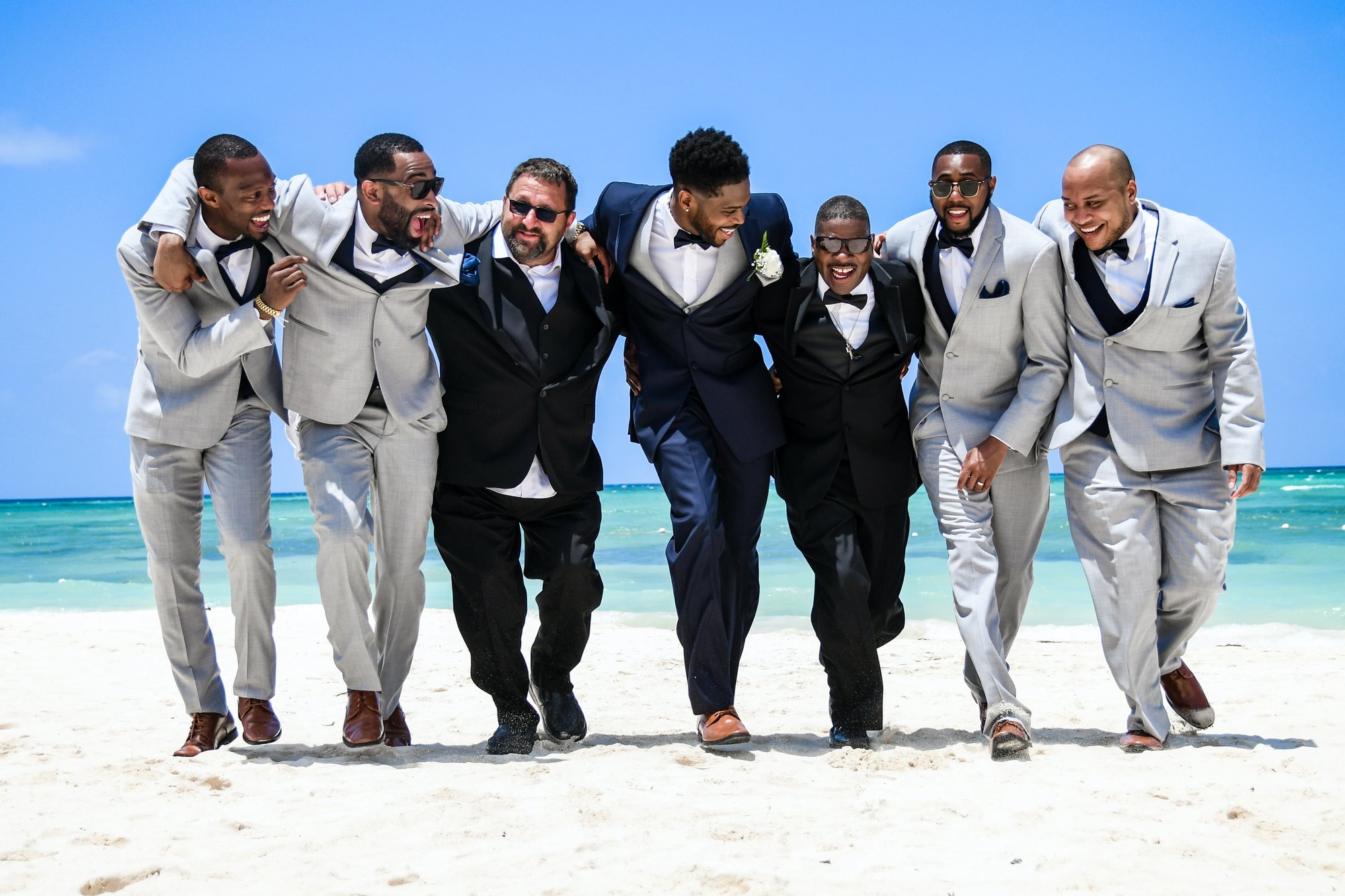 Wedding bells are ringing, and love is in the air! As you and your partner prepare to say "I do," it's time to shower your groomsmen with gifts that express your gratitude and celebrate the incredible role they'll play in your special day. From the best man to the rest of your crew, we've got you covered with the ultimate guide to finding the perfect gifts that will make them feel like VIPs.
Will You Be My Groomsman? Your Guide to a Groomsmen Proposal Box
Just like your bridesmaids, your groomsmen deserve to be equally celebrated. Make popping the question unforgettable with a keepsake box filled with things they'll love. Have your partner create a photo book for each groomsmen showcasing their best shenanigans together and add it to the box for a super sentimental moment. Each photo book can be created right from his camera roll in just a few minutes. Plus, it's a heartwarming touch that will go a long way.
Groomsmen Gifts
The best groomsmen gifts are meaningful or useful. Consider giving each groomsmen their own monthly photo journal collection. That way they can choose photos from their camera roll each month—and turn them into a photo book they can enjoy with friends and family. If they have little ones, gift them a Monthly Mini photo journal collection, which is a mini photo book with rounded edges for kiddos to enjoy. This meaningful gift idea is also useful and is at the top of the list for unique groomsmen gifts.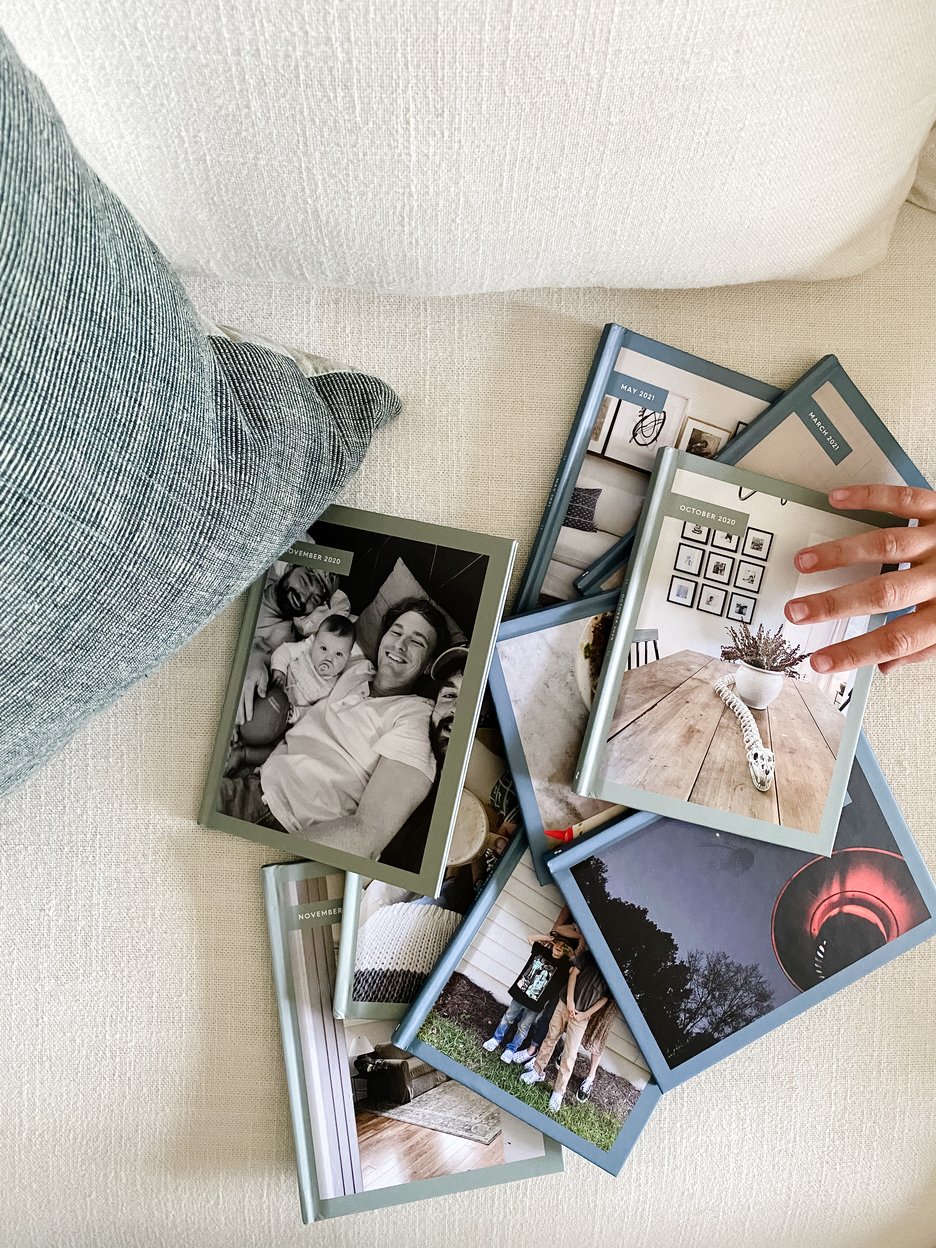 Other Groomsmen Gift Ideas
Good groomsmen gifts are ones that will be remembered or used to create memories.
Consider experiential gifts that create lasting memories. Some ideas include:
Sporting event
Camping trip
A night out in the big city
Skydiving
Whiskey tasting tour
Or anything else you can think of that your groomsmen will enjoy. The key to an impactful gift is one that matches their passions, interests, and the memories you've shared. Celebrate their uniqueness in the most unforgettable way!
These unique gifts will not only make your groomsmen feel special but also create a space for bonding and creating unforgettable moments together. Don't forget to take lots of photos and add them to a photo book as a gift for groomsmen on wedding day!
Besides being your partner's support system, your groomsmen will be helping your spouse-to-be through some of the most monumental moments in his life. Getting gifts for the wedding party is a sweet way to show appreciation.
Only the Best for the Best! Top Tier Best Man Gifts
Let's give a special shout-out to the buddy who has stood by your partner's side through thick and thin: the best man! They deserve a gift that reflects their importance in your life, so if you're looking for amazing best man gift ideas, we've got you covered. Consider personalized items with meaning behind them. Make them a luxe coffee table book of your best memories together that can be flipped through for years to come.
Gifts for Groomsmen on the Wedding Day
On the big day itself, let's make your groomsmen feel like the rockstars they are. Surprise them with personalized items like engraved pocket watches or stylish grooming kits that they can use to look their absolute best. Don't forget to include a photo book of your best memories together leading up to the big day! These gifts are not just tokens of gratitude; they are symbols of the memories you've shared and the exciting times ahead.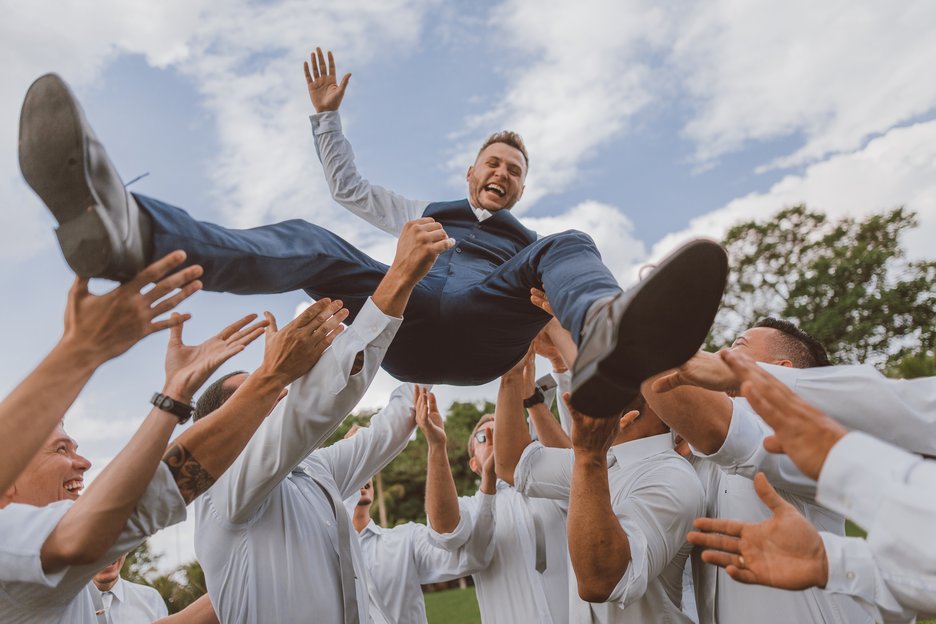 As you embark on your journey as a married couple, don't forget to appreciate the amazing individuals who have been there every step of the way. From groomsmen proposal boxes to unique and thoughtful gifts, there are endless options to express your gratitude.
Remember, it's not just about the gifts themselves, but the love and appreciation behind them that truly matter. So, go ahead and spoil your groomsmen with gifts that reflect the amazing bond you share. Let the love and celebration continue long after the wedding day—and don't forget to send them a photo book with all those amazing, professional shots they're featured in. Cheers to friendship, love, and unforgettable memories!