12 Incredible, Self-Fulfilling Benefits From Starting a Bucket List
Bring your dreams to life!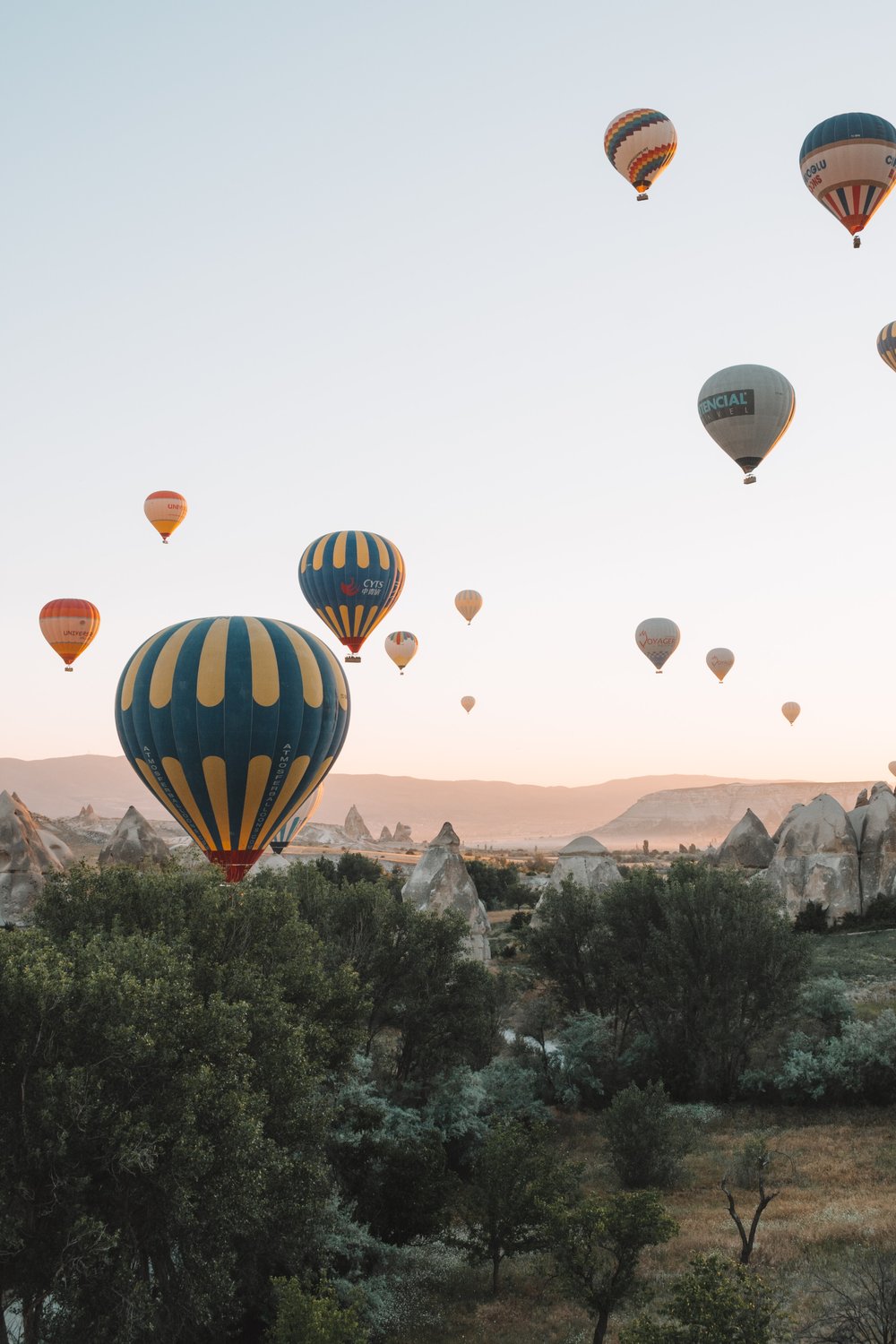 Can you believe that there's more to life than school drop-offs, changing diapers, and packing lunches? It's true! Although it may not feel like it when you're in the thick of motherhood, there's a whole wide world out there waiting for you. Right now your bucket list may be filled with 99 ways to keep a tiny human alive, but don't be afraid to add the things that you want to do, too. Crossing off your bucket list is excellent for personal growth as you're trying new things (go you!) but you can also use it to connect with the people around you. The easy bucket list ideas are endless.
And every photo you snap of your journey, every moment you say "I don't want to forget this!" can be saved from your phone (and memory) and printed in a gorgeous photo book. Need some inspo or more reasons why you should start a bucket list? Read on for the 12 self-fulfilling benefits that will inspire you to create your own bucket list brimming with opportunities to grow as a person.
It Allows You to Strengthen Those Family Bonds
Before you set out on your bucket list journey, try creating a family bucket list. Creating a bucket list as a family is not only super fun but will also help strengthen your connection. Have a family dinner where everybody gets to add to the list and watch that list grow into something exciting. Connect with your loved ones on a deeper level with some family bucket list ideas. Some cool ones you can try with your family include:
These simple bucket list ideas will nurture the family bond and create stories to be passed down through generations.
It's a Fun Way to Get Closer to Your Partner
A bucket list for couples can reignite the spark in your relationship like never before! Set aside some time during a date night and plan bucket list activities together. You'll also get to learn a lot about each other by discussing your new and lifelong dreams together.
Some fun bucket list ideas for adults are:
These unique bucket list ideas for life partners will deepen your bond and create lasting memories for a lifetime.
It Forces You to Literally Leave Your Comfort Zone
Travel feeds the soul and expands your mind like nothing else can. Travel transports you from everything you know to everything you don't know and forces you to grow, no matter how old you are. Try speaking a new language, eating a new type of cuisine, or just temporarily adopting a new way of life. Remember to capture your travel memories by printing your photos in your very own travel photo book.
Travel bucket list ideas will fuel your wanderlust and open up a world of exploration. Here are some popular travel bucket list ideas to get you started:
Share Unforgettable Experiences with Your Chosen Family Like Never Before
Make memories with your pals by coming up with some bucket list ideas for friends. Some examples include road trips, camping under the stars, or hosting a game night—these shared moments will strengthen your bonds and create lasting memories. Don't forget to print your best memories together in a photo book you can enjoy for years to come.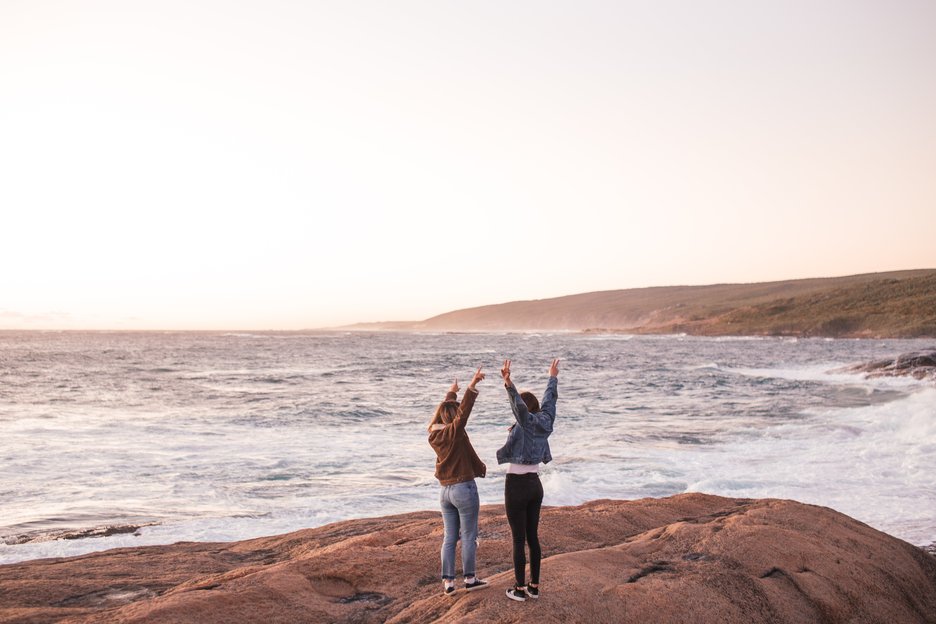 It Forces You to Have Fun
Life is too short to be serious all the time! By incorporating fun bucket list ideas into your life, you're nourishing your soul by taking a break from the hustle and bustle of everyday life. Be silly and try hosting a themed party, sing karaoke, or attend a live comedy show. Laughter is the best medicine, after all!
A bucket list isn't just about the thrill; it's also about personal growth. Include life bucket list ideas like learning a new language, volunteering for a cause you're passionate about, or conquering a fear. Challenge yourself, and watch your confidence soar! Some more examples of personal bucket list ideas are tackling your finances, renovating your space, and starting a new workout routine.
It Allows You to Dream Big
If you can dream it, you can do it, right? Nothing is off-limits when it comes to your bucket list. Curate the best bucket list ideas that resonate with your heart's desires. Whether it's hiking through a dense rainforest or learning to play a musical instrument, the best bucket list ideas will make your heart sing.
It Gives You Permission to Live on the Edge
Inject some adrenaline-pumping action into your life with crazy bucket list ideas. From skydiving to bungee jumping, these heart-pounding experiences will remind you that life is meant to be lived on the edge! Here are some fun but unusual ideas for inspiration:
Chase a tornado
Hike a volcano
Swim with the sharks
Try rock climbing
It Allows You to Embrace the Extraordinary
With such a treasure trove of unique bucket list ideas out there, it could feel overwhelming to start. It might be easiest to start big. Take some time to dream about those big things you want to do in life like witnessing the Northern Lights or swimming with dolphins–nothing's off the table here.
Here are some awe-inspiring examples to get you started:
Go on a safari
Go bungee jumping
Travel to a new continent
Learn a new language
Take a hot air balloon ride
Try skydiving
Master a new skill like pottery or carpentry
A bucket list is more than just a list; it's a roadmap to your dreams. Set bucket list goals that align with your passions and ambitions. Achieving them will fill your life with purpose and accomplishment. It'll also serve as a deep dive into who you are as a person and what you truly want out of life.
Creating your very own bucket list is something that should be enjoyed, after all, there are no rules. Don't be afraid to think outside the box. Attend an art workshop, write a book, or take up photography. Unleash your creative spirit and let your imagination run wild!
It Helps You Embrace the Adventure of Life
Life is an adventure, and your bucket list should reflect that. Explore weird bucket list ideas, like attending a quirky festival or eating exotic street food. Embrace the unusual, and you'll create memories that will leave you smiling for years to come.
So, there you have it—an epic bucket list extravaganza filled with inspiring bucket list ideas sure to create memories to last a lifetime. Grab a pen, a piece of paper, and start jotting down your own bucket list. Capture the process and the outcome with photos you can look back on. Plus, print those photos into your very own bucket list adventure photo book. Use captions and text pages to add your bucket list item alongside the photo of you accomplishing it. It'll be a memento you'll feel proud to look back on.
It's time to embark on a journey that will enrich your life with unforgettable moments, thrilling adventures, and everlasting fulfillment. Happy bucket listing, adventurers!