The Ultimate Wedding Etiquette Guide for Brides and Grooms
Impress without the stress! All your burning questions, answered.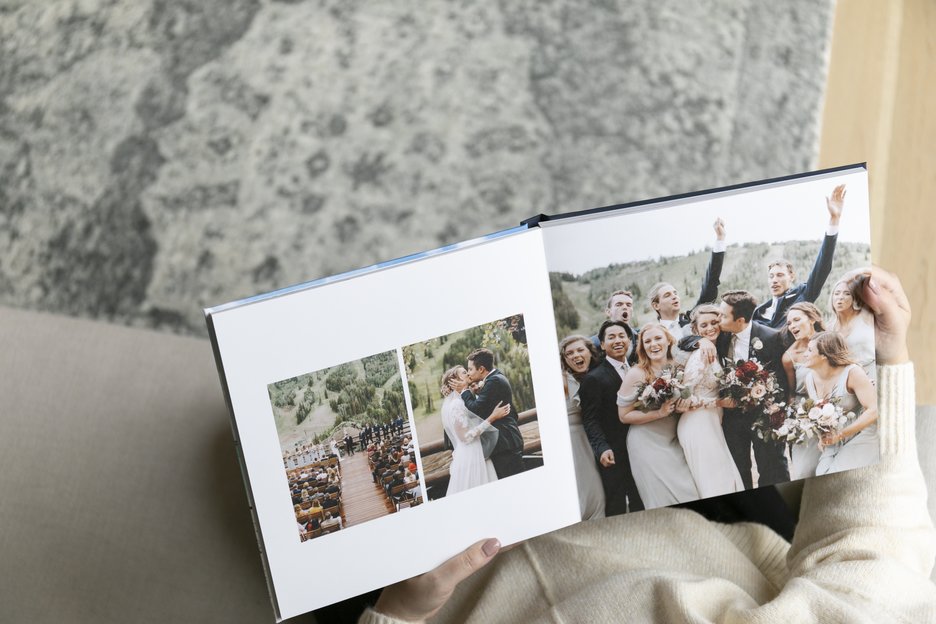 As the infamous playwright William Shakespare once said, "The course of wedding planning never did run smooth." Alright, he didn't say those exact words but he should've, wedding planning is basically a full-time job! It's a day you'll want to relive for the rest of your life, so, of course you want it to be perfect. If you're stressed out, just know there's no right or wrong way to plan a wedding. However, there are some traditional wedding etiquette rules you may want to follow. From rehearsal dinner etiquette to following proper wedding invitation address etiquette and more, we've got you covered with this wedding guide.
When to mail your save the dates
You secured your dream venue, now it's time to roll out your save the dates! Timing is key when it comes to having proper save the date etiquette. You'll want to give everybody enough time to plan, especially if you're inviting a lot of out-of-towners. Six months is a sweet spot (though if you want to send them earlier, go ahead!). Having a destination wedding? We recommend sending them out 10-12 months ahead of the big date. Either way, it's time to get excited because it's officially happening!
When to mail your bridal shower invitations
Your bridal shower is the perfect time to sit back, relax and take it all in — this is really happening! The day should be filled with love, gratitude and lots of laughter. Traditionally, when wedding planning, the bridal shower will take place around two months before the wedding. Mailing your bridal shower invitations 6-8 weeks before your shower gives guests enough time to plan and make any schedule adjustments. Don't forget to have guests RSVP and include your registry details if you have one!

When to start planning your bachelor or bachelorette party
Your bachelor/bachelorette party is a great excuse to go all out in anticipation for your big day. As previously mentioned, there's no right or wrong way to plan a wedding, and the same idea applies to bachelor/ette parties—you can go as big or as laid-back as you'd like. However, if you're a stickler for having proper wedding etiquette, we have some tips on how to plan your big party. If you're thinking of going big and traveling to a farther destination, consider notifying those invited 4-6 months in advance so they can have plenty of time to plan. If you're staying local, 2-3 months should be plenty of notice.
Everything you need to know about wedding invitation etiquette
It's almost here! Time to whip out the invitations. But before you mail them, make sure you've addressed them properly, because yes, you guessed it, there's such a thing as having proper wedding invitation address etiquette. It's also usually customary wedding invitation etiquette to mail your invitations around two months before the big day. Your invitations serve as your guests' first impressions of your wedding. From the design you choose, to what you send with it, this is where you clue your guests in on what to expect. Wedding etiquette for guests is a real thing too! Make sure to be clear in your invitations on what type of attire is expected, who from the family is invited (if kids are invited or not, etc.) and when the RSVP deadline is.
Have a stress-free rehearsal dinner
If you choose to have a rehearsal dinner before your big day, it's important to focus on gratitude and celebration rather than stress or logistics. Rehearsal dinner etiquette usually includes inviting the wedding party, immediate family, out-of-town guests, and your officiant (but, of course, invite the people that make the most sense for your occasion). Keep the atmosphere relaxed and intimate, and consider giving small gifts to the wedding party.
Send a warm thank you!
You've had your cake, danced until you couldn't feel your feet, and most importantly, married the person you love, which means now it's time to send the thank yous! This one is pretty easy, as proper wedding thank you card etiquette just requires that you write 'em and send 'em. Try to send your thank you cards within three months after your wedding. Put on your favorite TV show, get cozy, and take some time to write little heartfelt notes to everyone who attended and/or gifted you—they'll be happy to receive it.
You got this!
Wedding planning can be stressful, but it's important to take a step back and enjoy the magic of the big day and all the celebratory events leading up to it. Remember to capture these moments in a photo book to relive the memories for years to come (and make sure they don't get stuck in your camera roll). Proper etiquette is also key, from save the dates and wedding invitations to rehearsal dinners and thank you cards. By following these general tips, you can ensure that your guests have a great time and that your wedding is a memorable occasion for all. Happy planning!