Wedding 101: How to Plan a Wedding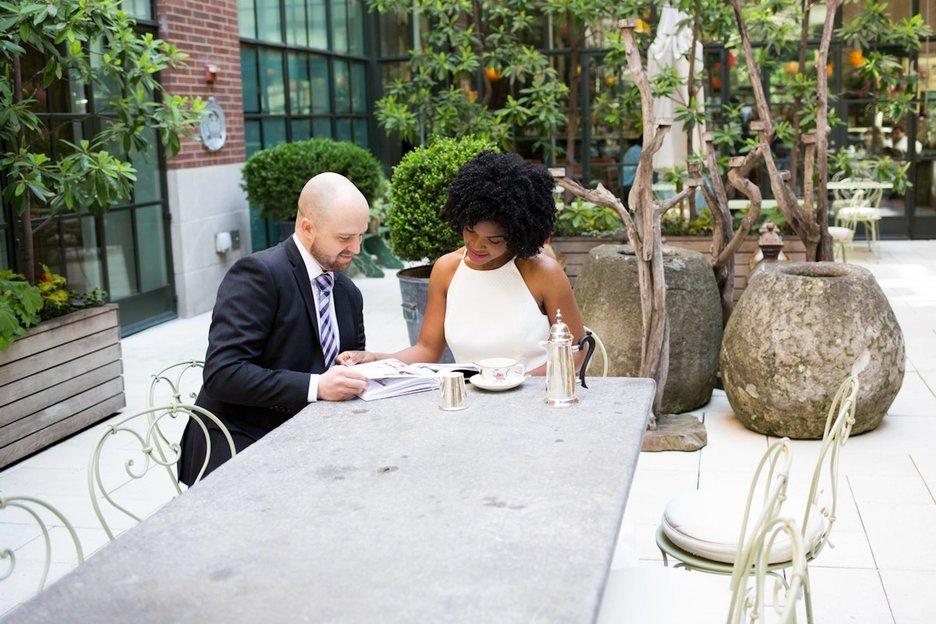 Getting engaged to be married is one of the most exciting events that any couple can experience! However, when the initial excitement and engagement celebrations are over, it can be a bit daunting trying to establish where to begin with wedding planning. Lucky for you, Wedding Planner is here to share Wedding 101s of where to start when planning your big day.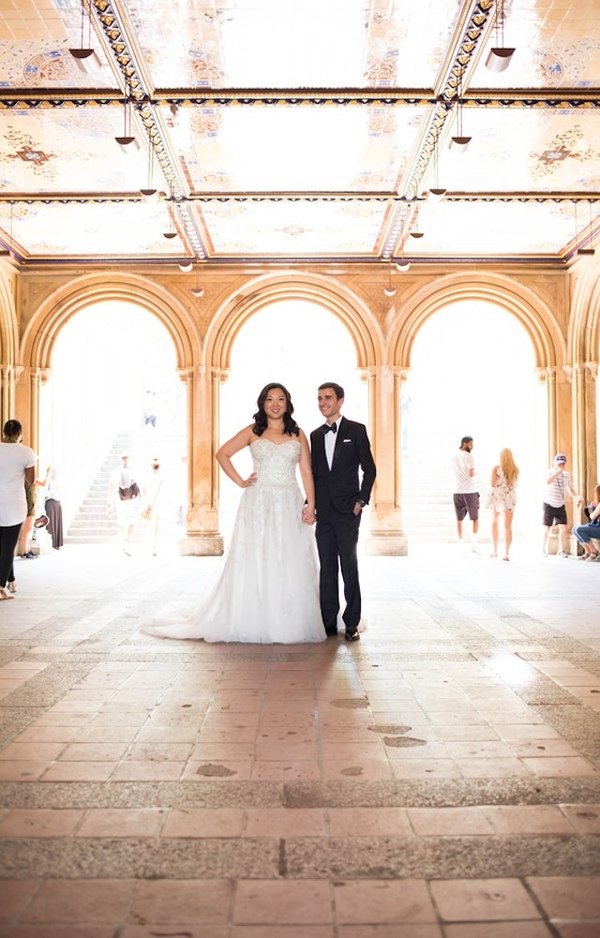 First thing's first: when it comes to planning your wedding, organization is vital. Organizing a wedding is like putting all the pieces of a puzzle together; you've got so many vital components, whether it's the venue, food, dress, guest list, etc.! This is when being organized is key. Before you start the planning process, make sure you've got an organization system in place whether that's a wedding folder, spreadsheet, or list. Fortunately,

Wedding Planner has already thought about this and offers free online planning tools to help keep you in check!

Staying organized will allow planning to go much more smoothly by helping you keep track of what's been done and what's still to do!




Money management is important when it comes to planning your wedding. Before you start to explore venues, dress options, and caterers, it's a good idea to choose a wedding budget that works for you and then plan around it! Doing so will make planning so much easier as you know what you're working with and which prices work within your budget.




Get the fun started by choosing your wedding party! This early step in wedding planning is fun and exciting for everyone involved.Choosing the wedding party early on will be a major help with the wedding process, as wedding planning responsibilities can be delegated to group members to ease some of the stress for the couple.




Once the wedding party has been selected, it's time to plan the guest list! Knowing how many people are likely to attend can be a huge help in picking a venue and organizing caterers that may be sensitive regarding their capacity limits. If you get a rough idea of how many guests will attend, it will make organizing the big day much easier.

The next step on the list is choosing your venue and saving the date. Again, the earlier you do this the better! Organizing the venue in advance will help guarantee your first choice of where to get married. And by saving the date in advance, you can give your guests enough time to make sure they'll definitely be there.




Getting the venue sorted out leads you to the next task: turning it into the wedding of your dreams! There are quite a few things that go into transforming any space into a wedding venue. You need to organize and book caterers and suppliers for the food, cake, flowers, music, photography, and décor. Make sure to use your wedding planning organizational system here to keep track of all the suppliers and what they are doing.




Once the guest list has been made, date picked, and venue booked, it's time to send the invitations! The rule of thumb is to send them between 2-3 months in advance to give your guests plenty of time to get days off, transportation sorted, and organize any other issues that stand in their way of getting to your wedding.




Up next is bridal style, beauty, and glam! It's no secret that everyone's eyes will be on the bride, so feeling and looking your best is a priority! Choosing your dress early on will help take some of the stress out of the wedding planning process and give you plenty of time in case alterations need to be made (they can sometimes take a few months, so don't leave it until the last minute). Additionally, once you know what bridal style you want, you can plan your bridal hair and beauty around it. Typically, a bride will have a hair and makeup trial before the big day to make sure she loves her look. This means you'll need to not only book your hair stylist and make-up artist in advance, but you'll also need to book your trial too.




Another must-have is purchasing your rings! Some tips for ring shopping include deciding on a style that both the bride and groom love and that's within your price range. Like the wedding dress, rings may need to be resized or slightly altered, so make sure you allow a little bit of time for this so you can have your dream rings on the big day!




Wedding accommodation and transportation definitely needs to be organized early on. Whether, you're staying home, getting ready at a hotel, or you need accommodation after the reception, you'll want to get it booked early to guarantee your rooms. Likewise, don't leave transportation until the last minute. Organize it in advance so you're sure to get to the venue on time and, if you choose so, in style.




Some of the most fun parts of the wedding experience are the bachelor and bachelorette parties! Although these big send-offs are usually arranged by the Maid of Honor and Best Man, it's always good to discuss details in advance so everyone can agree on a budget and date to make sure the entire wedding party can be in attendance.




Last but not least, remind your marriage officiant to organize the registration of your marriage license. You'll need to give notice at least 28 days in advance, in which you will provide details of the wedding. In addition, you will need two witnesses to sign the marriage register alongside you and your new spouse.
There you have it, the Wedding 101s when it comes to planning your big day! All weddings are different and everyone will have their own traditions and preferences, but we hope you find these starting points useful when organizing the most phenomenal day of your life!