15 Genius Ways to Improve Mental Health for Moms
Because mental health is wealth!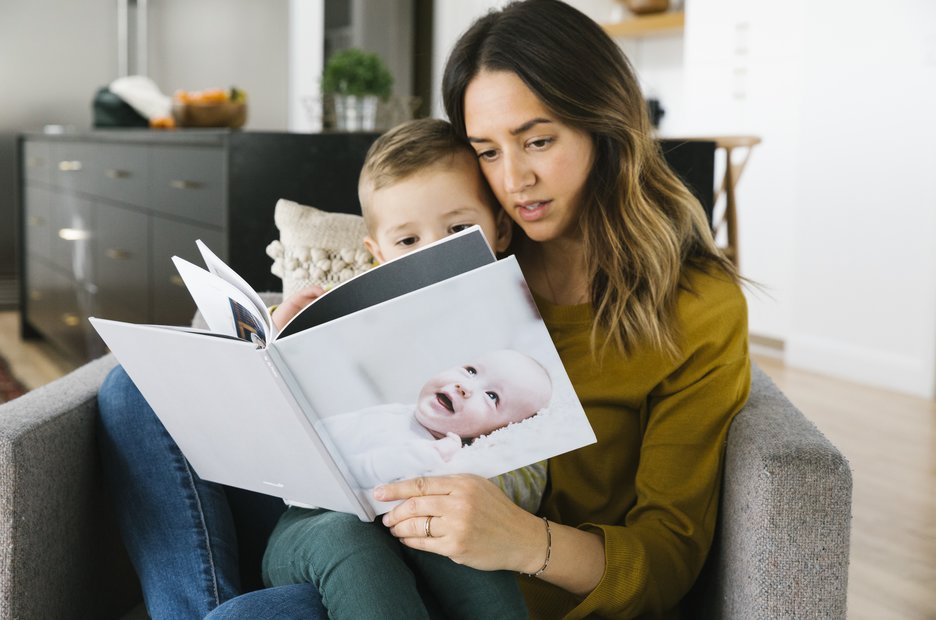 As the great Beyoncé once asked, "Who runs the world?" And while "girls" is a great answer, a better answer is moms (sorry, Beyoncé). Mothers do it all—so much so, that at times it may feel like the whole world is on your shoulders. But, if you find yourself feeling this way, you're not alone. That's why we rounded up these 15 easy mental health tips for moms that can be incorporated into your everyday routine so you can end every day feeling like your best self.
Picking up a gratitude practice is a great way to feel grounded. You can start by scrolling through your camera roll and reflecting on your memories, plus print your favorites in a photo book. Start a monthly photo journal of the moments you're truly grateful for so that you can relive them whenever you want. And get your kids in on it with a monthly photo journal of their own.
Get outside
One of the best ways to improve mental health is by simply getting outside. Being in nature, even if it's just your front porch, can help restore your mind. Ginny Yurich, creator of the global movement known as 1,000 Hours Outside shared on the MomForce podcast (brought to you by Chatbooks), "When you're in a state of awe and wonder you can't be anxious at the same time, it's physically impossible to have those two things going on simultaneously."
Create hard boundaries around sleep
The road to better mental health begins with a good night's rest. Think of sleep as a reset function for your mind, as it increases activity in your brain in areas that regulate your emotions. Having a set bedtime schedule and minimizing your phone use in bed can help you get the rest you deserve. If you struggle with doomscrolling TikTok in the wee hours of the morning and you have an iPhone, tap "settings" and then "screen time". In Screen Time, you can block apps and notifications for periods when you want time away from your phone. This can help keep you accountable with getting your much needed sleep.
Get those muscles moving
There's a clear link between exercising and mental health. Exercise is not only good for your physical health, but also a great way to improve mental wellbeing. Getting those muscles moving can release endorphins, the feel-good hormone, that can help boost your mood and reduce stress. So, lace up those sneakers, hit the pavement (or the gym) and feel your mental health improve with each step!
Take time to reflect and process emotions
Looking inward is regarded as one of the top mental health improvement tips. Taking time to reflect on and process your emotions is essential to boosting your mental health. This can look like reflecting on your camera roll and printing your monthly photo diary, or doodling in a journal and letting your mind wander. Though these moments might seem small, they make a big difference in your overall well being.
Simply rest
Don't forget that taking a break is just as important as crushing your to-do list. Moms' mental health can benefit from some well-deserved rest. Think of resting as taking time to yourself. Whether it's a nap, reading a book, or binge-watching your favorite show, you're giving your mind a much needed break.
Nourish your body
Eating healthy is one of the most beneficial mental health improvement tips we've shared yet. What you eat can have a direct impact on how you feel. Consider trying the Mediterranean way of eating which incorporates fresh fruits and veggies, lean proteins, and healthy fats. And, of course, it's ok to have the pizza too, it's all about balance! Feeling uninspired about healthy recipes? Follow a few Instagram accounts known for tasty, healthy meals that you can make at home. You can also listen in on podcasts to get some helpful, easy recipes—tune in to our episode with Erika Peterson of Clean Simple Eats on The MomForce Podcast to learn all about simple weeknight meals that do a body good!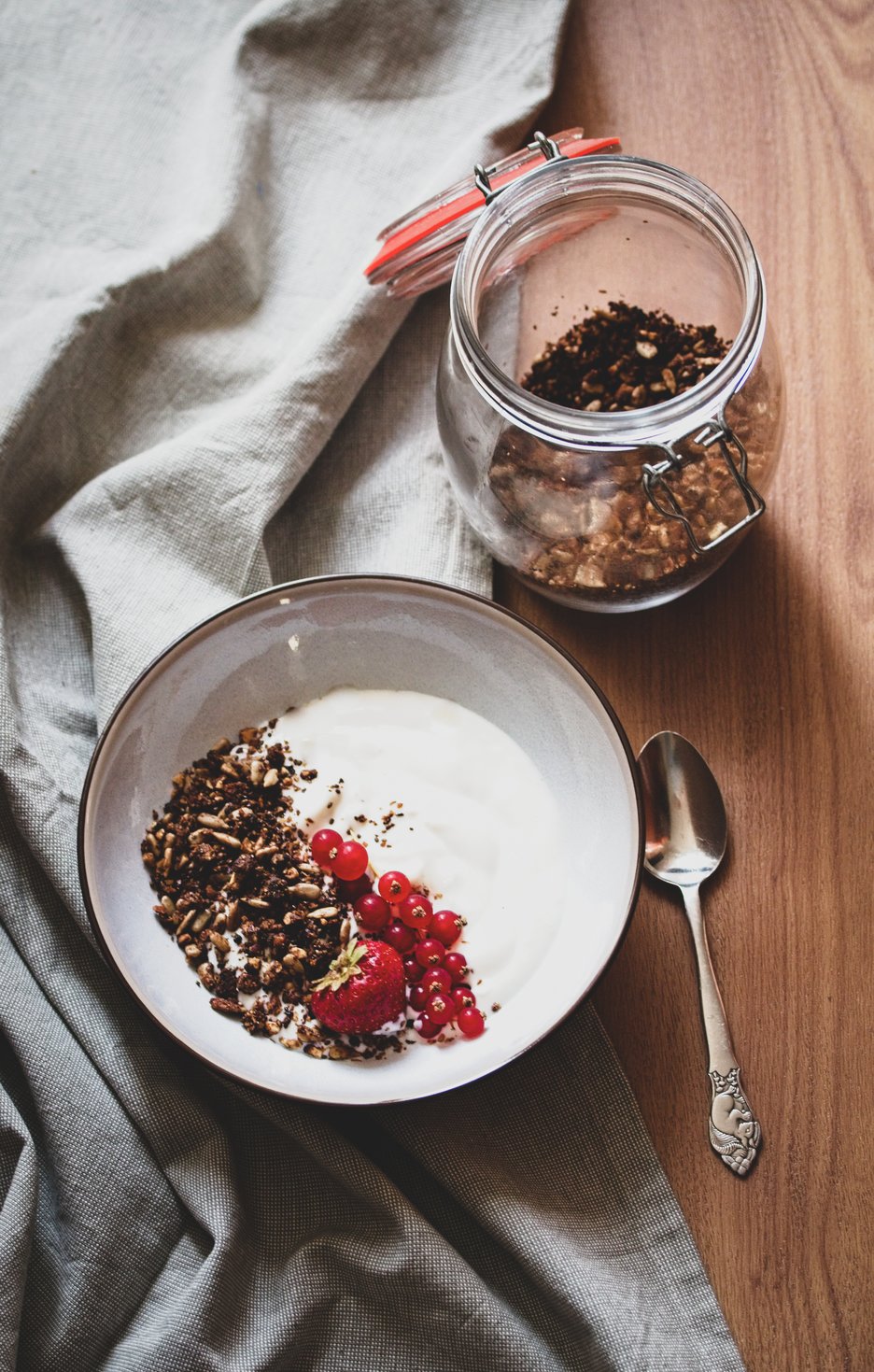 Laugh
It should come as no surprise that laughter is the best medicine. Laughter can increase endorphins, boost your immune system and even help you live longer. Put on your favorite comedy, listen to a fun podcast, or consider trying out a laughing yoga class for some extra giggles and mental health benefits! Don't underestimate the power of a good laugh for mental health improvement tips that are both fun and effective.
Meditate
Speaking of yoga practices, try incorporating meditation into your routine! Taking just a few minutes a day to sit quietly, focus on your breath, and clear your mind can have a big impact on mom's mental health. It's a simple yet effective way to reduce stress, improve concentration, and increase overall wellbeing. Not sure where to start? Try Headspace on Spotify for free, quick meditations you can do on the go. Give it a try and see the benefits for yourself!
Call a friend
Taking the time to connect with someone you trust can provide a sense of support and reduce feelings of isolation. Don't underestimate the power of a good chat for mental health tips for moms that are simple, yet effective, in increasing overall well-being. If you're too busy for a phone call, opt for an upleveled group chat where getting real about your feelings is the norm. Check out the free messaging app HeyFam and create rooms designated for specific conversations. Make a "Mental Health" room and invite all your besties—it can become a nice refuge to get real about your feelings and find the support you need.
Organize your space
Cluttered surroundings can make us feel overwhelmed, and clearing them out can help us feel more focused and in control. So, for mental health improvement tips that are easy and effective in increasing your overall well being, try decluttering your space and see how it can make a difference in your day. Too tired to declutter the pantry? Then start with your tech. Declutter your camera roll by deleting screenshots, duplicates and more—doesn't it feel good to check stuff off your list?
Write it down
Writing can be a great way to improve mental wellbeing. Taking the time to write down your thoughts and feelings can help you process emotions and work through challenges. It's one of the easiest and most effective ways to improve mental health, so why not give it a try? Whether you're jotting down your goals, writing in a journal, or even penning a short story, writing can be a powerful tool for better mental health.
Practice gratitude
As previously mentioned, taking time to appreciate the good things in your life can improve your overall mood and help you feel more positive. Keep a monthly photo journal of moments you're grateful for. Or, try keeping a gratitude journal and writing down three things you're grateful for each day to see the benefits for yourself!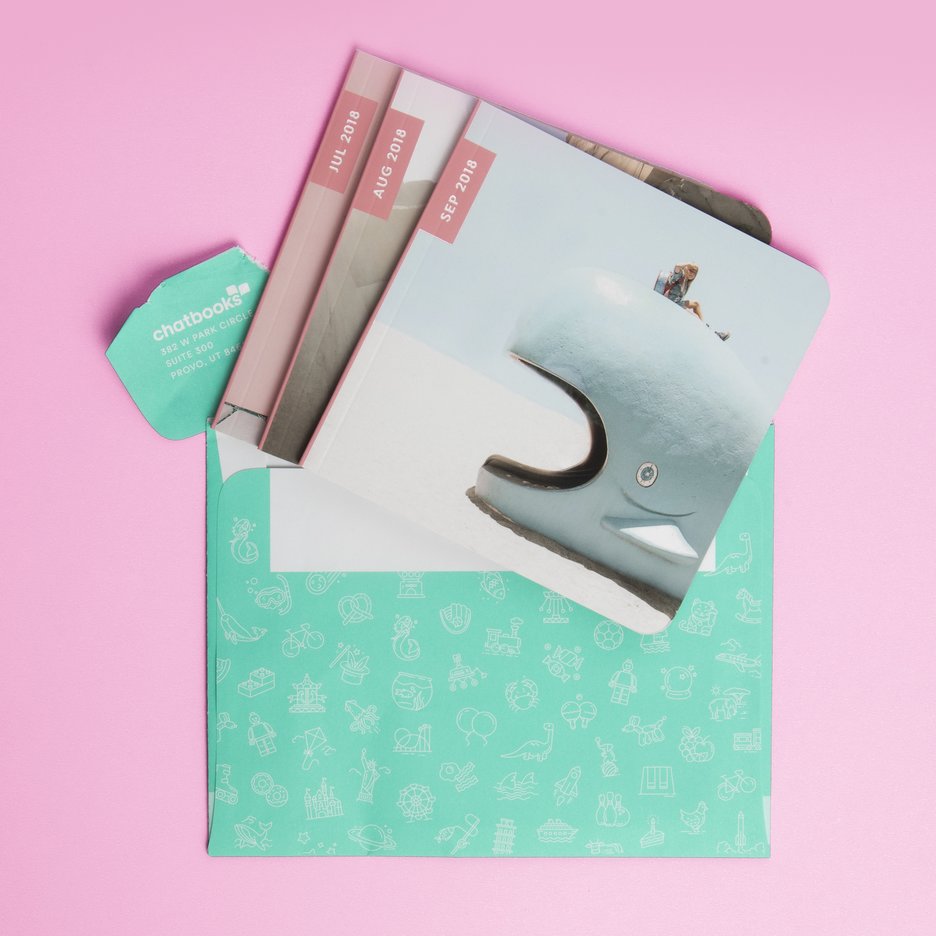 Try a relaxing activity
This might sound obvious, but taking time to do a relaxing activity, like reading a book or taking a bath, can do wonders for moms' mental health. Not only does it give you a chance to unwind and destress, but it can also lead to better mental health in the long run. So go ahead, and indulge in some relaxation time for yourself, you deserve it!
Get involved
Being part of a social club or group activity can work wonders for your mental health, especially as a mom. It's a chance to connect with others, try something new, and have fun all at once! Whether it's a book club, dance class, or hiking group, getting involved in a social activity can be a great way to improve mental wellbeing.
Know when to reach out
It's important for moms to know when to reach out for help when it comes to their mental health. If you're experiencing persistent feelings of sadness or anxiety, changes in appetite or sleep patterns, difficulty concentrating, or a loss of interest in things you once enjoyed, it may be time to seek support from a mental health professional. Remember, it's okay to ask for help, and taking care of your mental health is just as important as taking care of your physical health.
Moms, taking care of your mental health is crucial, and hopefully, these tips have given you some ideas to help you do just that. Don't forget to take time for yourself, and practice gratitude whenever you can! One great way to do this is by creating a photo book full of memories that you're grateful for. Remember, taking care of yourself isn't selfish, it's necessary for you and your family's wellbeing.