Family-Friendly New Year's Eve Party 101: Planning and Themed Activities
Trade in the champagne bottles for milk bottles! Get ready for a cozy night with your family.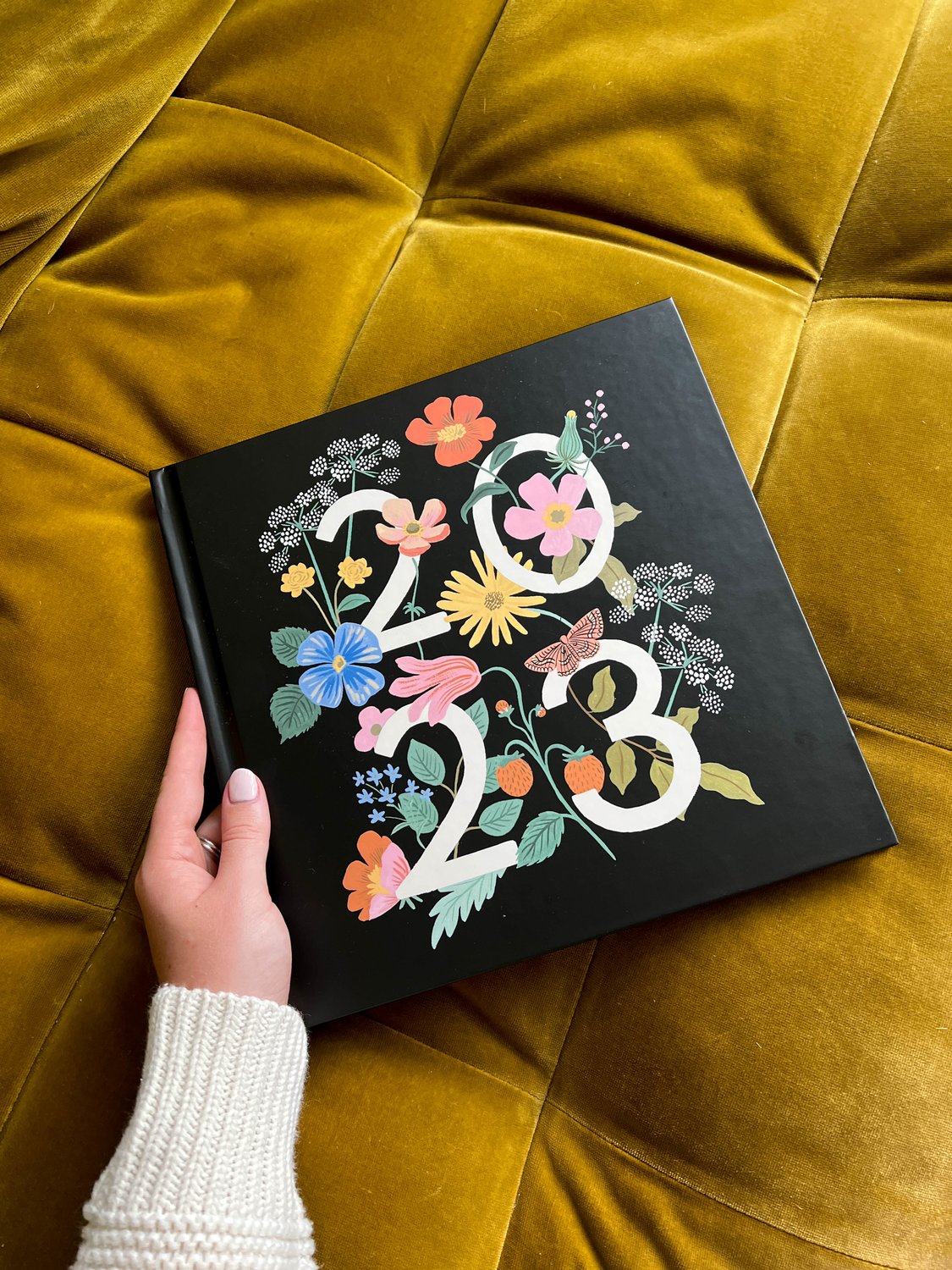 After having kids, New Year's Eve may look a little different than it used to. Less time watching the ball drop live in Manhattan and more time building LEGO skyscrapers. Nevertheless, it's a time for celebration, reflection, and excitement as we bid farewell to the old year and welcome the new one with open arms. And what better way to usher in the new year than with your little family? Get ready to find some amazing family-friendly New Year's Eve party ideas and normalize NYE for families!
Goodbye Crazy NYE Parties, Hello New Family Traditions
Nothing compares to spending time with your family and creating new traditions. Why not make New Year's Eve the time when you all sit down together and look through your pictures from throughout the year? You can commemorate each year by creating a photo book of all of the highlights right from your phone's camera roll. Have New Year's Eve be your annual Yearbook-making night!
When planning a family New Year's Eve party, it's all about creating a fun and festive atmosphere that kids and adults can enjoy together. Family New Year's parties can be a really fun way to connect with everyone. Here's how to do it:
Choose the Perfect Location
Your family-friendly New Year's Eve event can happen right at home, from the comfort of your couch, and doesn't have to be anything fancy. But if you wanna kick it up a notch, consider hosting, at a nearby community center, or even in your backyard. The choice of venue depends on your guest list and preferences.
If you're just planning to spend your NYE with your regular household crew, then skip this part. If not, send out invitations to friends and family, making sure to specify the start and end times to help parents plan accordingly. Your close ones will love to attend your family-friendly new years eve event! Use digital invitations for eco-friendliness or get creative with handmade ones.
Even if you're planning a low-key celebration, it can still be really fun to deck out your chosen space with glittering decorations and plenty of balloons. You can't go wrong with a "sparkly" New Year's theme!
Set up a fun and engaging entertainment lineup for both kids and adults. Think about hiring a magician or DJ, arranging a karaoke session, or playing classic family games. If you're staying in, have fun creating your family Yearbook together and reminiscing on your year as a family. Photo-book-making is one of the best New Year party ideas for family at home.
Since midnight may be past bedtime for the little ones, create a "kid-friendly countdown." Celebrate the new year when the clock strikes 9 or 10, complete with noisemakers, confetti, and sparkling cider. And if you need to put the kids to bed early, Netflix will let you drop the ball before midnight.
No party is complete without tasty treats! Serve a buffet of finger foods, snacks, and kid-approved beverages. Consider a hot cocoa bar with various toppings for the kids.
Invite kids to write down their New Year's resolutions on colorful cards. It's a wonderful way to set goals and encourage personal growth.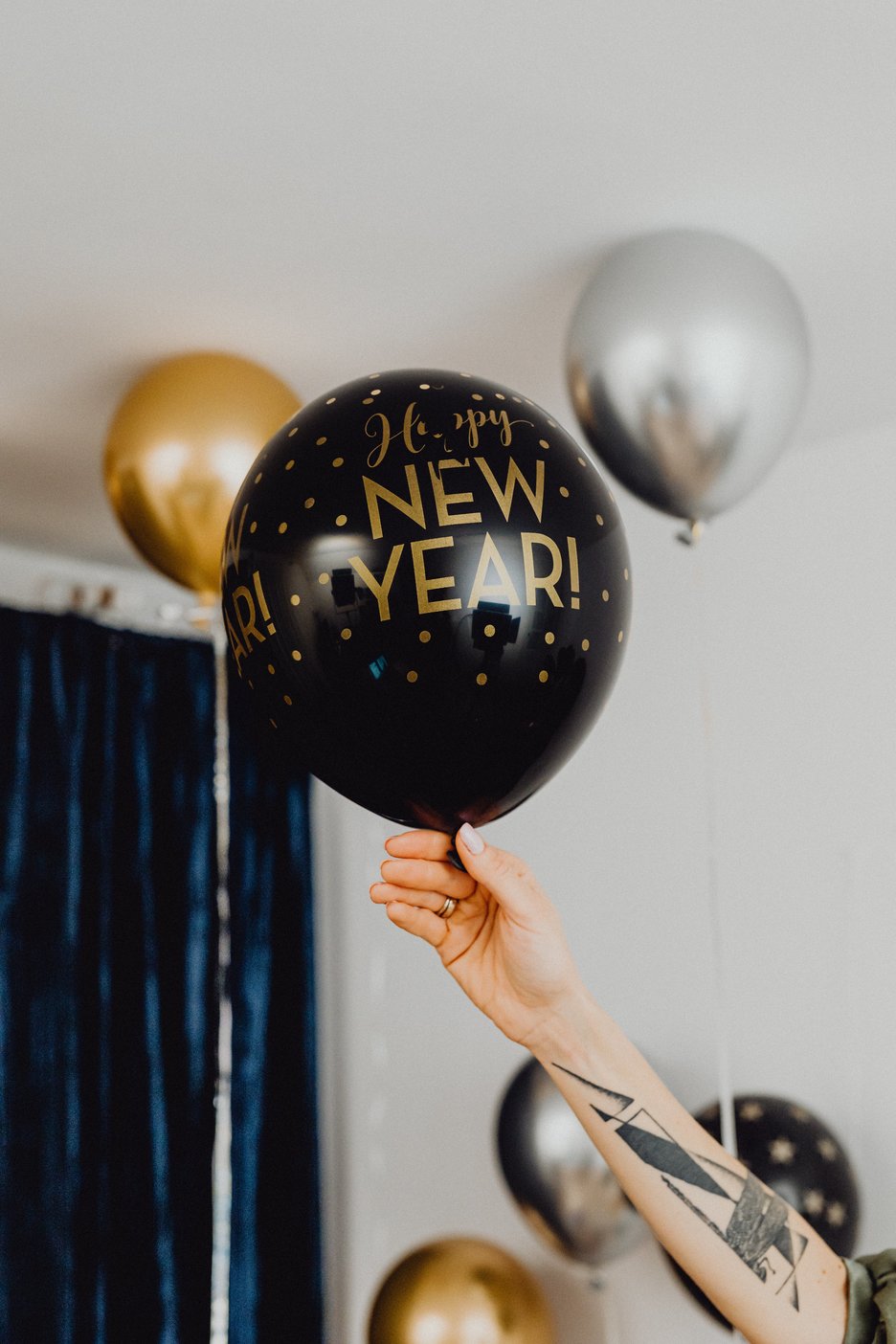 If You Don't Feel Like Hosting…
If you'd rather skip the hosting duties, a quick Google search for "family New Year's Eve events near me" can offer some fun events in your local community. Many towns and cities host public celebrations with fireworks, live music, and activities suitable for all ages.
Creating Lasting Memories
Any holiday is the perfect excuse to hang out with your family and create new traditions. Pro tip: Sign up for monthly photo books at the beginning of the year and get a new photo book filled with your favorite everyday memories each month. At the end of the year, have fun flipping through the pages and reliving every moment with the ones you love.
You can also create some new traditions for your New Year's Eve celebration like:
Annual NYE movie marathon: the best excuse to get cozy!
Gratitude Jar: Throughout the year, have everyone write down moments they're thankful for and place them in the jar. On New Year's Eve, open it and reminisce together
Craft a DIY Countdown Clock: Have your little ones craft their own countdown clock and have fun counting down the year together
As the night unfolds, remember that it's the little moments that will make your family-friendly New Year's Eve party so special. Whether you're playing games, making photo books, flipping through your photo books, sharing resolutions, or watching the clock for your "kid-friendly" countdown, don't forget to cherish the time spent together. Have a happy and memorable New Year's Eve!