46 Best Literary Baby Names All Book-Lovers Will Adore
Would you name your child after your favorite character?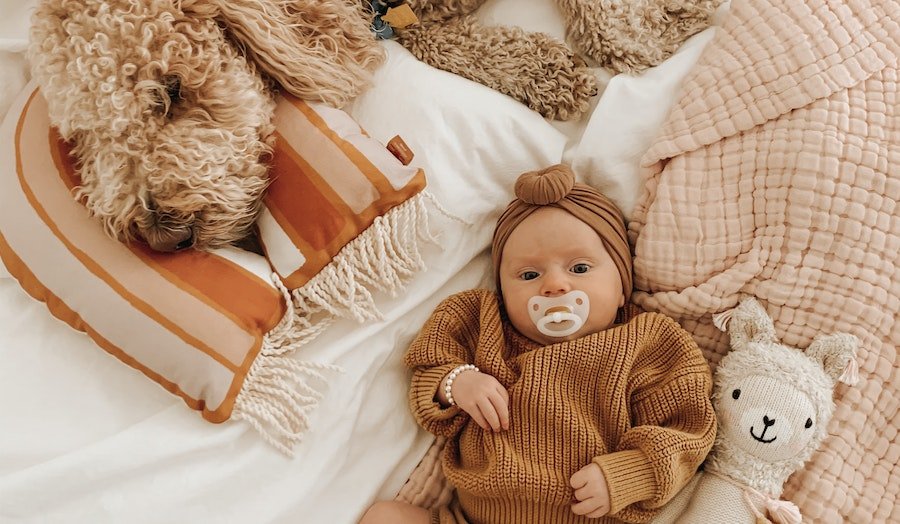 When it's time to name your newborn, it's no surprise that parents pull inspiration from their family, celebrities, seasons, trends, influencers and even their favorite television and literary characters. Before you get to birth announcements for your newest family member (and snap all the photos!), you have to pick a name that'll stick with your little one for the rest of their life — no pressure! If you're not sure what to name your little bundle of joy, we've got you covered. Read on for super unique names from classic and modern literature that are sure to inspire a great moniker for your little bookworm.
Girl Names from Literature
Alice, Alice in Wonderland
Arya, Game of Thrones series
Astrid, Crazy Rich Asians
Bella, Twilight series
Charlotte, Charlotte's Web
Daisy, The Great Gatsby
Darcy, Pride and Prejudice
Dorothea, Don Quixote
Eloise, Eloise series
Elain, A Court of Thorns and Roses series
Elinor, Sense and Sensibility
Emma, Emma
Hermione, Harry Potter series
Juliet, Romeo and Juliet
Khaleesi, Game of Thrones series
Lennox, The Secret Garden
Luna, Harry Potter series
Lyra, The Golden Compass
Madeline, Madeline series
Margot, To All the Boys I've Loved Before
Matilda, Matilda
Meg, Little Women
Ophelia, Hamlet
Ramona, Beezus and Ramona
Scout, How to Kill a Mockingbird
Violet, Charlie and the Chocolate Factory
Boy Names from Literature
Asher, The Giver
Atticus, How to Kill a Mockingbird
Dorian, The Picture of Dorian Gray
Finn, The Adventures of Huckleberry Finn
Fitz, Pride and Prejudice
Guy, Fahrenheit 451
Heath, Wuthering Heights
Holden, Catcher in the Rye
Huck, The Adventures of Huckleberry Finn
Jarvis, A Tale of Two Cities
Jem, How to Kill a Mockingbird
Magnus, Shadowhunters series
Peter, The Chronicles of Narnia series
Rhys, A Court of Thorns and Roses series
Rowan, Throne of Glass series
Sam, Lord of the Rings
Sawyer, The Adventures of Tom Sawyer
Sebastian, Twelfth Night
Watson, Sherlock Holmes
Winston, 1984