17 Mega Popular Baby Names Inspired by Your Fave Television Shows
Would you name your new bundle of joy Wanda or Mateo?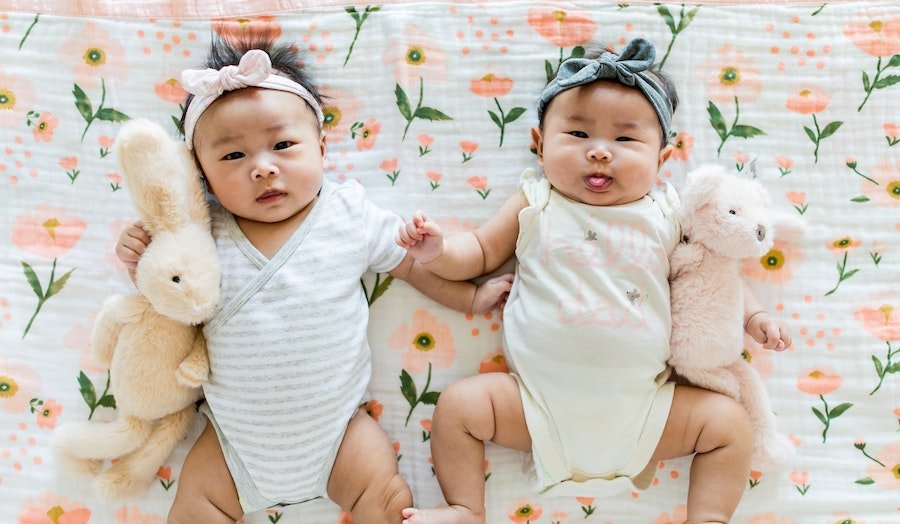 We love our favorite television characters for a reason — they give inspiring speeches, blow us away with their wedding vows and always know what to say — which is why it's no surprise that so many of us name our newborns after them. Over the years, a handful of baby names have shot up in popularity based on unique, cool TV characters.
Before you start filling up baby Khaleesi's baby book with tons of sonogram photos, check out our list of popular baby names inspired by trendy television shows. Thanks to Baby Center's top 100 baby names of 2021 and 2020, we were able to guess the character inspiration behind today's favorite baby names for boys and girls. Did your favorite name make the list? See which television characters are inspiring the most popular baby names in 2022.
Addison
While Addison Montgomery may not have her own show anymore (Private Practice), the character made a highly anticipated return to Grey's Anatomy last year, which could have influenced its placement as #47 in Baby Center's list of top 100 names for girls. Also to note: Amelia, the name of another Grey's character won the #3 spot and held the #9 spot last year.
Arya
This Game of Thrones-inspired moniker has various spellings, with Ayra ranking #83, Aria at #13 and while not on the top 100 list, Ariya, which rose 27% in popularity in 2021.
Charlotte
Potentially inspired by the Sex and the City character and its more recent release And Just Like That…, the name sits high on the list at spot #6.
Emma
This traditional name, which holds the #2 spot, could find its modern inspiration from the heroine of fairytale drama Once Upon A Time.
Lily
Claiming the #20 spot, this name moved up from its #22 spot last year, and could have inspired millennial parents who grew up watching Alyson Hannigan's character on How I Met Your Mother. This name could also stem from Mitch and Cam's comedic daughter from Modern Family.
Olivia
It's impossible to put a finger on what inspired the #1 name for girls in 2021, but Kerry Washington's Olivia Pope from Scandal could be the reason so many parents love the name for their newborns.
Violet
For fans of Downton Abbey, the name Violet may be a no-brainer. Sitting at spot #40, this name could be inspired by the British drama — or maybe the color!
Wanda
The MCU's Scarlet Witch made a huge splash on Disney+ last year with WandaVision, which could be the reason why this name trended up 52% over last year (though it didn't make the top 100 list).
Willow
Although Buffy the Vampire Slayer has been off screens for over a decade, Willow was a strong, smart and a regular destroyer of glass ceilings — which could be the inspiration behind this name, which sits firmly in the #38 spot (and was also played by Alyson Hannigan).
Asher
Coming in at #8, Asher is one of the most popular names for boys in 2021 — in 2020, Asher was further down at #33. With its final episode airing in 2020, the rise in Asher's popularity could be attributed to one of How to Get Away with Murder's main characters.
Cameron
Spot #67 ain't too shabby for a name that may have found its inspiration from Modern Family, which also ended its run in 2020. That same year, Cameron held the #43 spot — which means we might see this name pop back up again as the show airs reruns!
Ezra
Moving up to #26, Ezra, which sat in spot #40 last year, could have inspired new parents who were also fans of Pretty Little Liars and its resident heartbreaker, Ezra Fitz.
Jack
We all know the name, but what could have inspired Jack's placement in spot #13? The name was given to not one, but two characters in the popular drama This Is Us, known for its gut-wrenching episodes that follow the Pearson family.
Kai
Coming in at #44, this moniker's inspirational television series could be related to Netflix's Cobra Kai, the name of the dojo based on The Karate Kid.
Levi
Holding the #6 spot, Levi jumped from its #24 spot in 2020. And it's not the only name in the top 100 that could be pulling inspiration from a Grey's Anatomy character. Both Owen (#27) and Jackson (#18), also spelled as Jaxon (#43), made the list.
Mason
It's not just dramas and comedies inspiring new parents — let's not forget reality TV. The first baby to be born on Keeping Up with the Kardashians was none other than Mason Disick, which could be the reason this name is in the #7 spot (up from its #12 spot last year).
Mateo
Sitting in the #11 spot (down from its #10 spot last year), two different fan-favorite shows can claim it inspired this name, comedy Superstore and telenovela Jane the Virgin.