53 Festive Christmas Baby Names Inspired By the Holiday Season
The holidays are a magical time, which is why they inspired these adorable baby names. Which is your fave?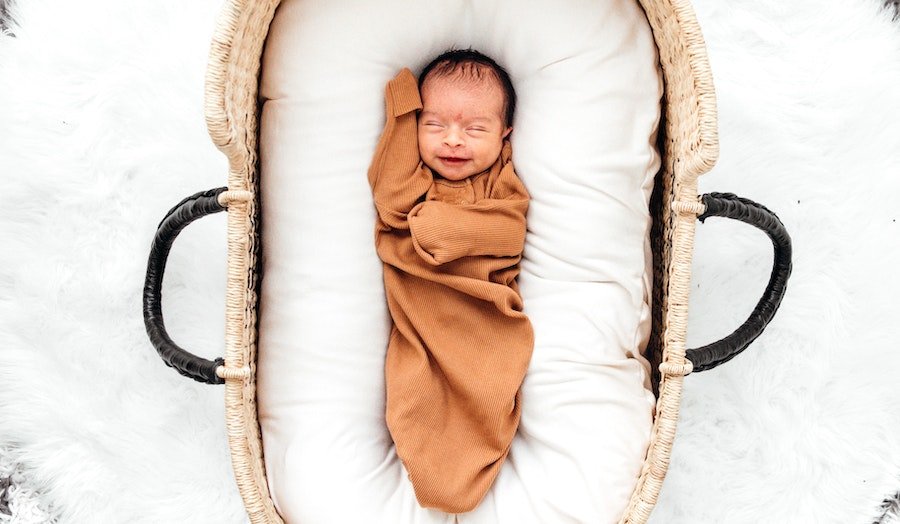 The holidays are a time to think about our blessings, including the ones made by the newest members of our family. If you're expecting a baby during the most magical time of the year (definitely add a short labor to your wish list!), a winter-themed name may be the way to go. Before your newborn arrives and you spend the rest of winter wondering when you'll get a full eight hours, consider including a little holiday magic in their first name. You'll love these creative, holiday-inspired baby names.
And after all that time spent on finding the right name for your newborn (not to mention bringing your baby into the world), it's no wonder your camera roll is filled with sweet shots of your little one (especially after it took you 10 minutes to get them in the perfect pose). Don't let those pics get lost in your phone, print them in a holiday-themed photo book (print them in a high-quality Layflat photo book and add blank text pages to create a personalized gift), or hang them on your wall with Canvas Wall Tiles. And if you love saving your favorite memories from every month, print 30 pictures each month with a Monthbooks subscription — perfect for new parents!
Christmas Names for Girls
Angel, Angelica, Angelina
Belle, Bella, Bell
Beth, Bethany, Elizabeth (named for Bethlehem, where Christ was born)
Candi, Kandi (as in Christmas candies, candy cane)
Carol, Carole, Caroline
Christine, Christina
December
Dorothy, Dorothea (meaning "gift from God")
Dove (the bird of peace)
Elle, Emmanuelle (meaning "God is with us")
Eve, Eva
Faith
Felicity (meaning happiness)
Grace
Gloria, Glory
Ginger
Holly
Hope
Ivy
Joy
Mary, Maria
Natalie, Natalia (meaning "born on Christmas day")
Natasha
Nicole
Noelle, Noel
Star, Starr, Starlee
Stella (meaning star)
Christmas Names for Boys
Malachi ("my messenger" in Hebrew)
Christian
Christopher
Emmanuel (meaning "God is with us")
Joseph
Joshua, Yeshua (versions of the name Jesus)
Theodore (meaning "gift from God")
Nicholas, Nick
David
Felix (meaning success, happiness)
Gabriel, Gabe (meaning "God is my strength")
John (meaning "God is gracious")
Noel, Nole
Rudolph, Rudy
Tannon (from "O, Tannenbaum")
Angelo
Jasper, Casper (Jasper is the English version of Caspar, the name assigned to one of the Magi bearing gifts to baby Jesus)
Jesus
Lucia (meaning light)
Clement (meaning mild or merciful)
Elden (meaning "from the elves' valley")
Ember (taken from part of December)
Frank (taken from part of Frankincense)
Luke
Michael (meaning "who is like God")
Snowden