32 Happy Anniversary Messages That Will Make You Fall in Love All Over Again
Make sure your anniversary card isn't a dud with these creative messages.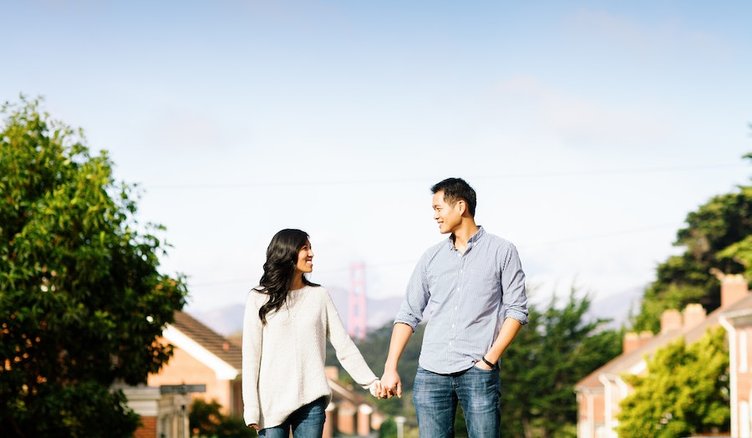 Whether or not your primary love language is words of affirmation, everyone enjoys a heartfelt message from their significant other. Anniversaries only come around once a year, and these special moments deserve ALL of the romance. Struggling with what message to write on your card or use as a caption on your tribute Instagram post? These anniversary messages will melt hearts faster than a popsicle on the Fourth of July. Get ready for so many sweet sayings to include on the text pages in your Classic Photo Books, Monthbooks or Monthly Minis subscription and more!
For the romantic, mushy-gushy couple
To the most important person in my life: you make the stars shine, you make the world go round and I love you with my whole heart. Happy Anniversary!
You've already made all my dreams come true, but here is to a life full of dreams with you. I love you! Happy Anniversary to my dreammaker.
Thank you for giving me the love that I never thought I deserved, but that I cannot live without. You are the best thing that has ever happened to me.
Everyday is the best day with you. This anniversary marks another year of best days with my best friend.
For all my life, I will forever be grateful for the fortune I had in meeting and falling in love with you.
Your love is the most important part of my life.
Of all the things I love about you, your sweetness, beauty and passion are the things that keep me falling in love every day.
For the couple that keeps each other laughing
No one told me I would marry a musician, but your snoring is a symphony that cannot be described. Another year where I get to listen to your chorus each night. Happy Anniversary!
You're the "she" to my "nanigans" and I wouldn't have it any other way!
Before I met you, my life was a lot of take-out dinners and late night Netflix binging. Now, I don't have to do that by myself. Happy anniversary to the person who made my old habits more fun!
You're the avocado to my toast, the ice to my tea and the FaceTune to my selfie… basically you make everything better!
Of all the fish in the sea, I'm glad I caught you.
You're the only person that doesn't count after a friend tells me, "don't tell anyone!" Thanks for being my best confidant.
In school, I always hated group projects, but life with you is a group project that actually is successful!
For the couple who has overcome obstacles
The journey to be with you was a difficult road, but it was a road I would take everyday for your love.
Through it all, I couldn't imagine a life without you. Here is to another year of growing closer and sticking together through life's toughest moments.
Without you, I would never have grown into the person I am today. Let's celebrate a year of growing strong together.
You are my life partner, the one who gets me through the good and the bad, and I want to celebrate all that our love means to each other.
For the couple who has been together for many years:
Although we've been together for so many years, everyday is a new adventure with you.
I have only fallen more and more in love with you since the moment we fell in love.
Every new city, new home, new child and new day feels like a chapter to the greatest love story that I get to share with you.
I know you are my one true love because even after all these years, there is no one that I would rather talk to at the end of the day and share my heart's desires.
Life may keep moving around us, but I still look forward to forever with you.
It still feels like we are at the beginning of our love because I never get tired of seeing you every day and every night.
I'll love you as long as the sun rises each day and the stars shine each night. Happy anniversary to my life-long best friend.
I cherish the companionship, romance, strength and love that you've given me after all these years. I cannot do life without you.
You are the most amazing person I have ever met. I know why they call you my better half.
Your gift of loving and making others feel special is one that I will admire for the rest of my life. Happy anniversary to the person who inspires me daily.
The best memories in my life have been with you. Let's keep making memories for the rest of our lives.
Your smile lights up the room and it lights up my life. Happy anniversary!
I'll forever be the luckiest person to have fallen in love and married you.
I'm so glad I found you and I cannot wait for another year together.