11 Super Creative Dog Mom Gifts for Mother's Day
The dog days ain't over — they're just beginning!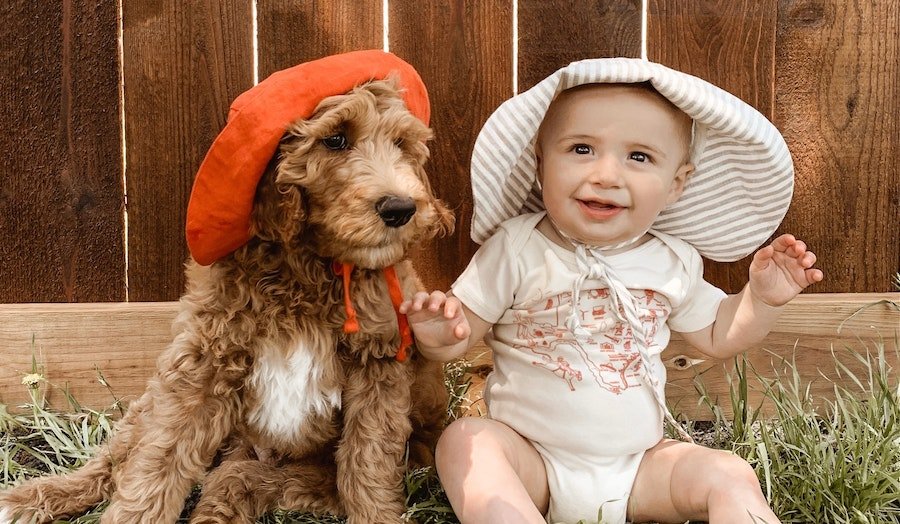 For the dog mom that absolutely adores her pup, Mother's Day can be a sweet way to recognize all the love and care she gives to her four-legged best friend. If you're looking to gift a personal, sentimental present to someone you love, we've rounded up 11 creative dog mom gifts for Mother's Day that she's sure to treasure.
Mother's Day Dog Mom Gift Ideas
Every dog parent understands the urge to capture every tilt of the head, big stretch and cuddle on the couch — which is why every dog lover has thousands of photos just sitting in their phone. Gift a Monthbook subscription so they can get 30 of those photos off their phone every month and into their hands!
This monthly subscription, perfect for smaller hands to look at 30 of their favorite photos each month, also seems to attract pups, too! No worries, because our toddler guarantee (meaning if your kids give your Chatbook too much love, we'll replace it for free) extends to fur babies, as well.
If you're going with a sweet, personalized photo book of her favorite doggo, choose a cover that fits the occasion! There's plenty of designer covers featuring furry four-legged friends.
Choose a gorgeous interactive Mother's Day photo book and fill it with photos of mom and her pup, and here's the kicker — fill in the interactive pages as if they were written by her dog for a super sentimental present.
From pup to grump, it's fun to show off the evolution of her four-legged friend with a gallery wall. Start with pictures from when they were a tiny fur ball to the I'm-only-sitting-in-one-spot-on-the-couch dog they are today.
Dogs may not go to school every day, but that doesn't mean her pup doesn't have cute accessories, Halloween costumes and different phases (the potty training phase, the lap-sitting phase, the afraid-of-the-vacuum phase) that deserve to be cataloged!
If you're looking for a present for the dog mom that runs an Instagram for her furry best friend, this is the perfect gift: Print all the photos from her dog's Instagram into one beautiful photo book (or more, depending on how many pics she's posted!).
For the dog mom that wants to document every moment — from every haircut to every favorite stick and every stroll around the dog park to every visit with another dog friend — this is the photo book to fill with every memory (plus, you can add captions and text pages!).
For the dog mom that buys decorations, sends out invites and makes all the dog-safe birthday treats, a high-quality photo album of her pup's birthday parties is a super thoughtful gift that she's sure to treasure.
Every dog mom wants her baby to be comfortable. Using Canvas Wall Tiles, mom can decorate the corner where her fur baby's bed is with her favorite pictures — or pictures of her dog's favorite things, like photos with family, her dog's best friend, the park or a favorite toy.
With a gift card, dog parents can save their pup's everyday moments in whichever way they'd wish! They can print their favorite photos (or all of them) in a subscription, photo book or Canvas Wall Tiles.