13 Cute Dog Picture Ideas For a Pawsome Pet Photo Shoot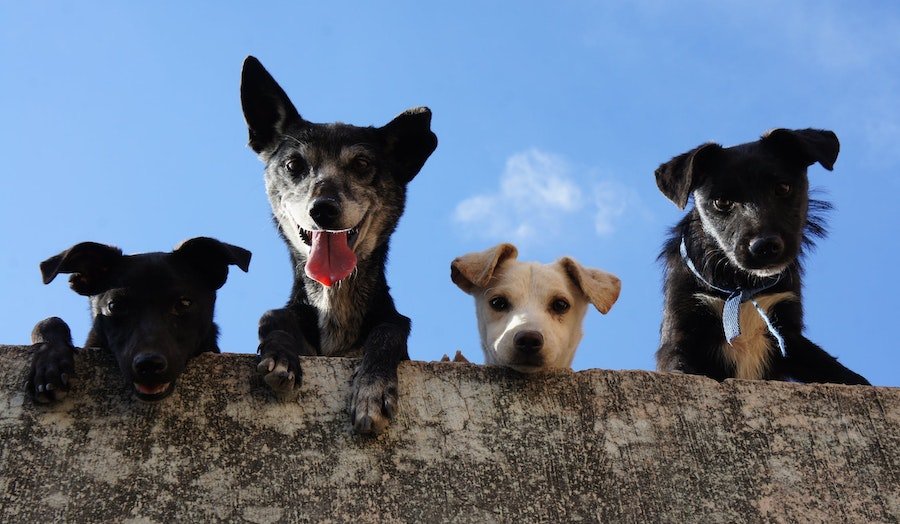 Did you know that the best therapist has fur and four legs? Let's face it: Your fur baby is likely your favorite family member, which is why we came up with some creative dog photo ideas so that you can capture your pooch doing what they do best (sleeping!). But seriously: Snap some creative shots of your furry friend, post your on-point pet pics to Instagram and just watch the likes roll in. To take your puppy love to the next level, print your photos! Just hook your pet's Instagram account up to a Chatbooks Photo Book Series and receive a photo book for every 60 pictures you post. It's that easy. Now you can tell your kids you don't have a favorite child (because it's really the dog who's number one). Try these fun dog photo ideas today...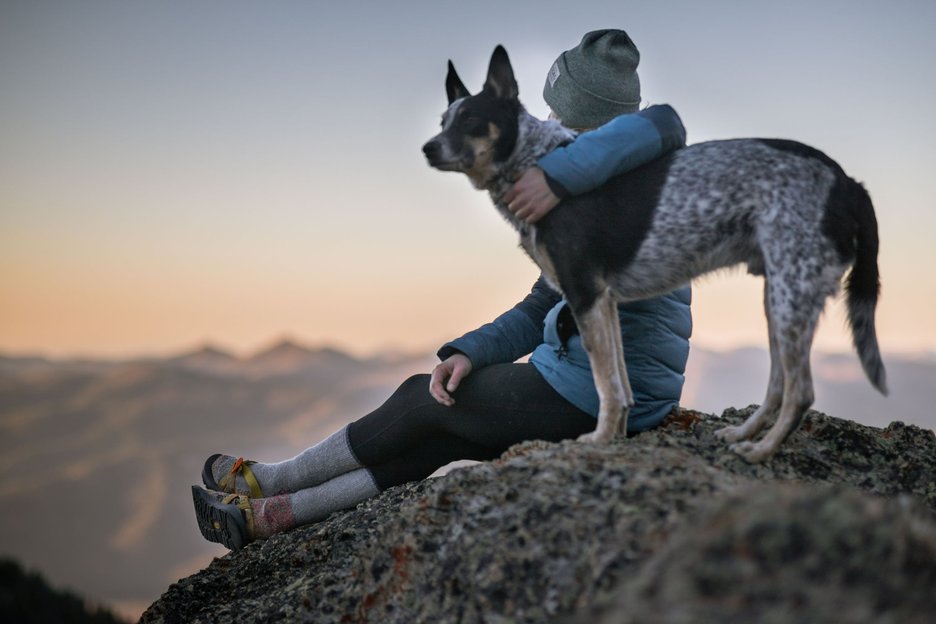 If you and Fido love an adventure, take pictures in some of your favorite places together. A nice view of your go-to hike or in front of a pretty landscape will make for some epic pics. Try them selfie-style or set up your camera phone timer and strike a pose.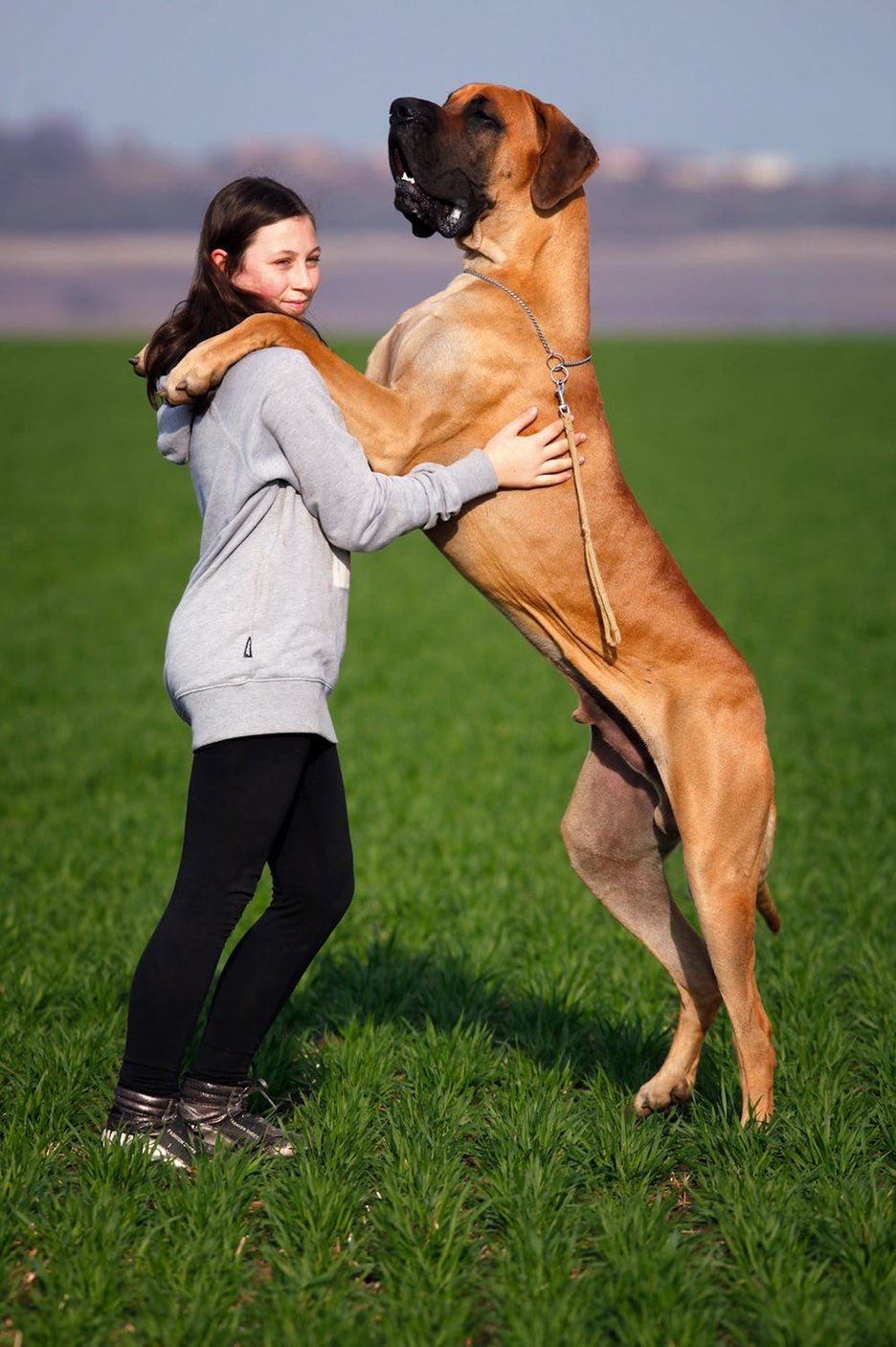 You know how they say that dogs look like their owners? Show your family resemblance with some twinning shots! Set up some photos of the two of you dressed alike or posed in the same way to create some funny family likeness.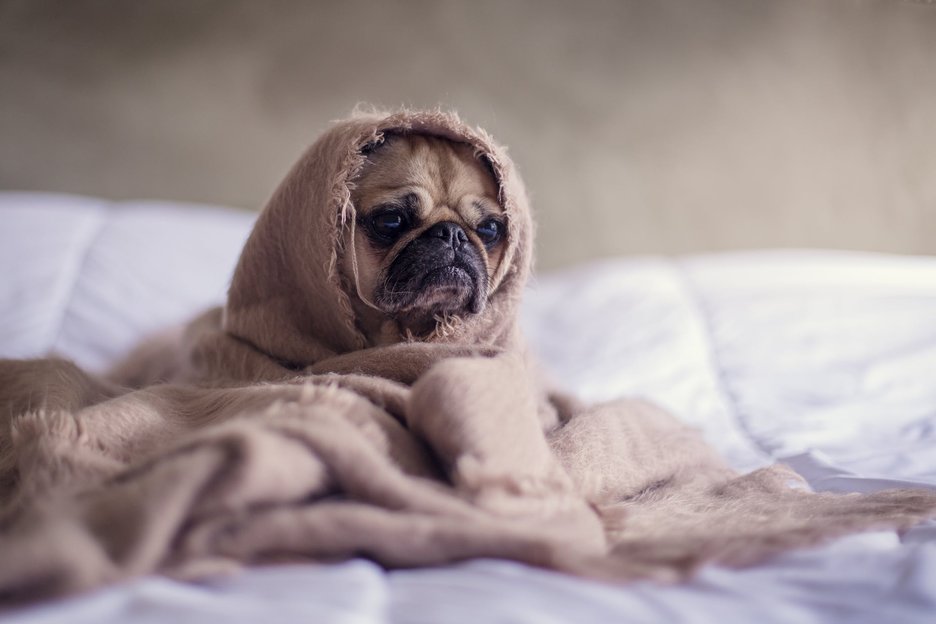 Varying textures can help add visual interest to your photos, and seeing your furry friend wrapped up in a fuzzy blanket will just give you all the feels. If you've got a furry friend who loves to get snuggled up, pull out your camera and take some totally adorable pics of them swaddled in various blankets. Put your phone camera on portrait mode to make your foreground and subject really pop.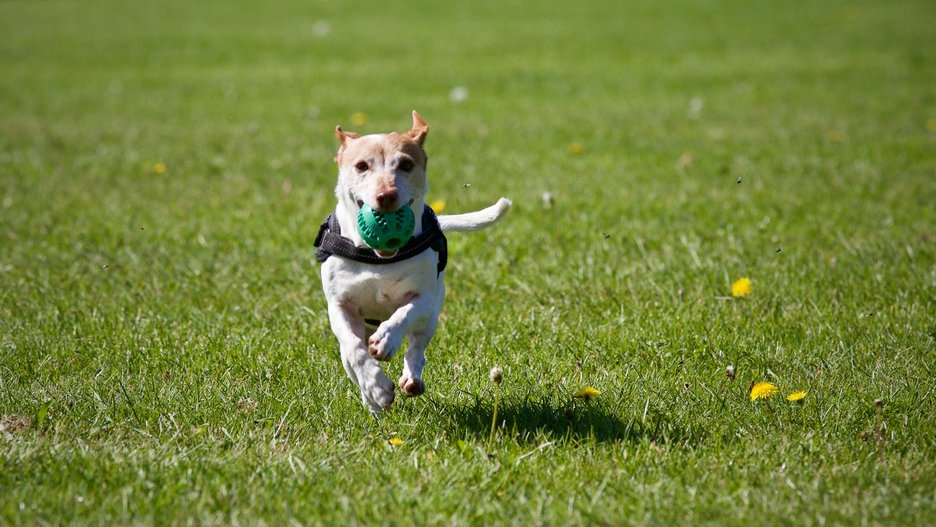 Show your pooch on the move
Your dog running through the mud at the dog park with crazy eyes is a WHOLE mood. Capture your pet's personality with some action shots. If your pet is athletic, set up a backyard obstacle course and start snapping away. If their eyes light up at the sight of their favorite, squeak it in your hand right by the camera lens and freeze that moment in time.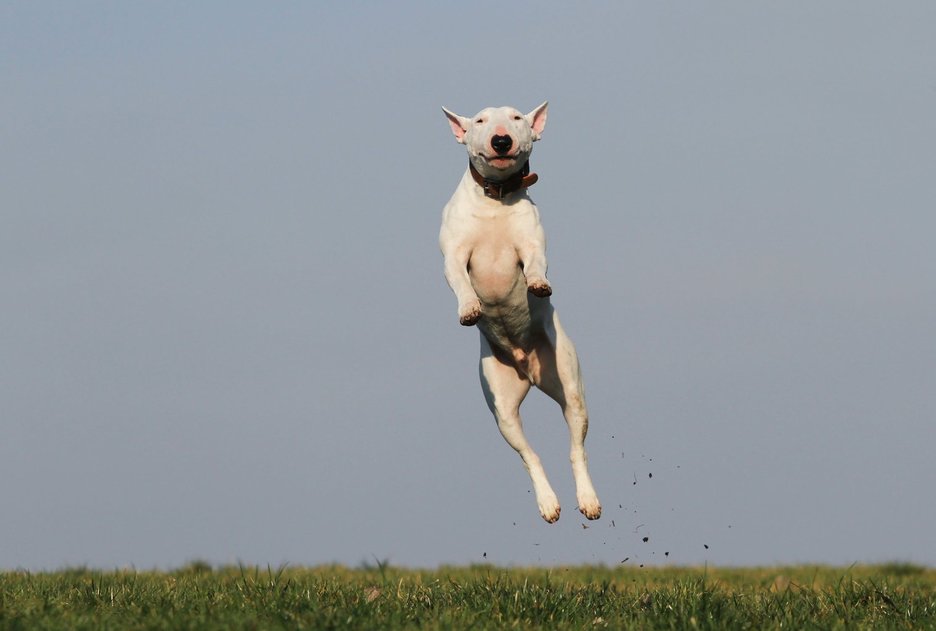 Who doesn't love a good jumping picture? Get your pet in on the trend with some fun jumping pics of your fur baby. Use treats or a toy to get them up into the air, and start snapping.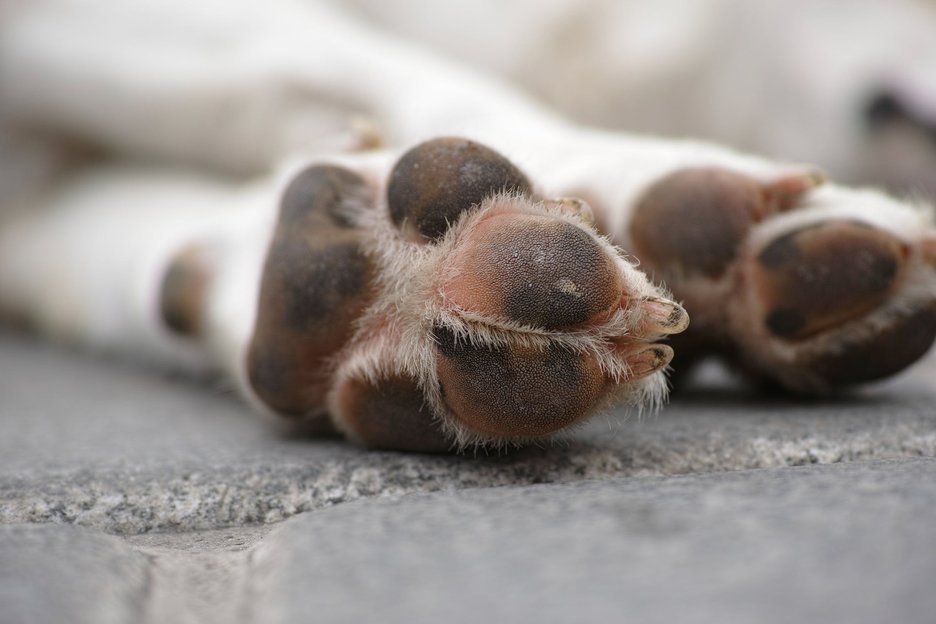 Highlight their best features
Dog owners everywhere can agree that it's all your pet's little features that you love so much. Their well-worn paws, their wet noses and their floppy ears are among the cutest parts of your dog, and they make for some great detail shots.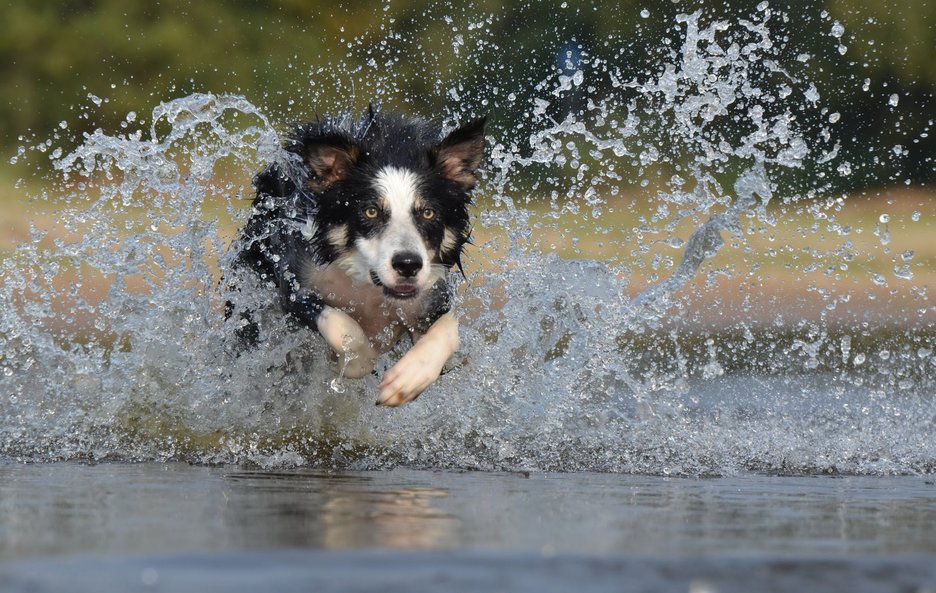 If you have a dog that loves the water and will do anything to get in a good swim, be sure to take some photos. These shots are super captivating and will remind you of how curious and adventurous your pup is.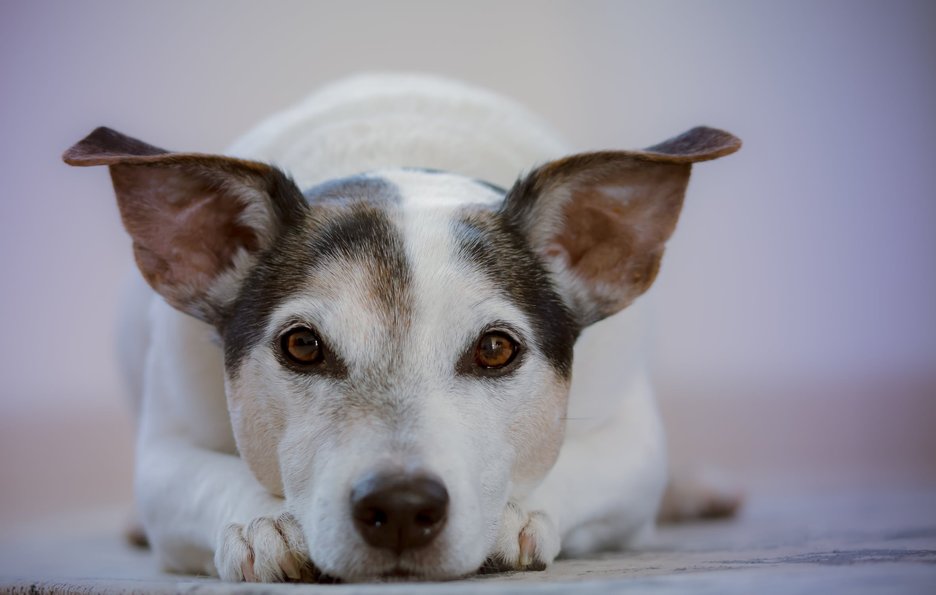 A shot of your dog all groomed up and ready for their close-up is bound to make it onto the cover of your next Chatbook. Use the portrait setting on your phone to make your subject really steal the show, and have your pet facing a window or glass door so that the natural light can highlight their features.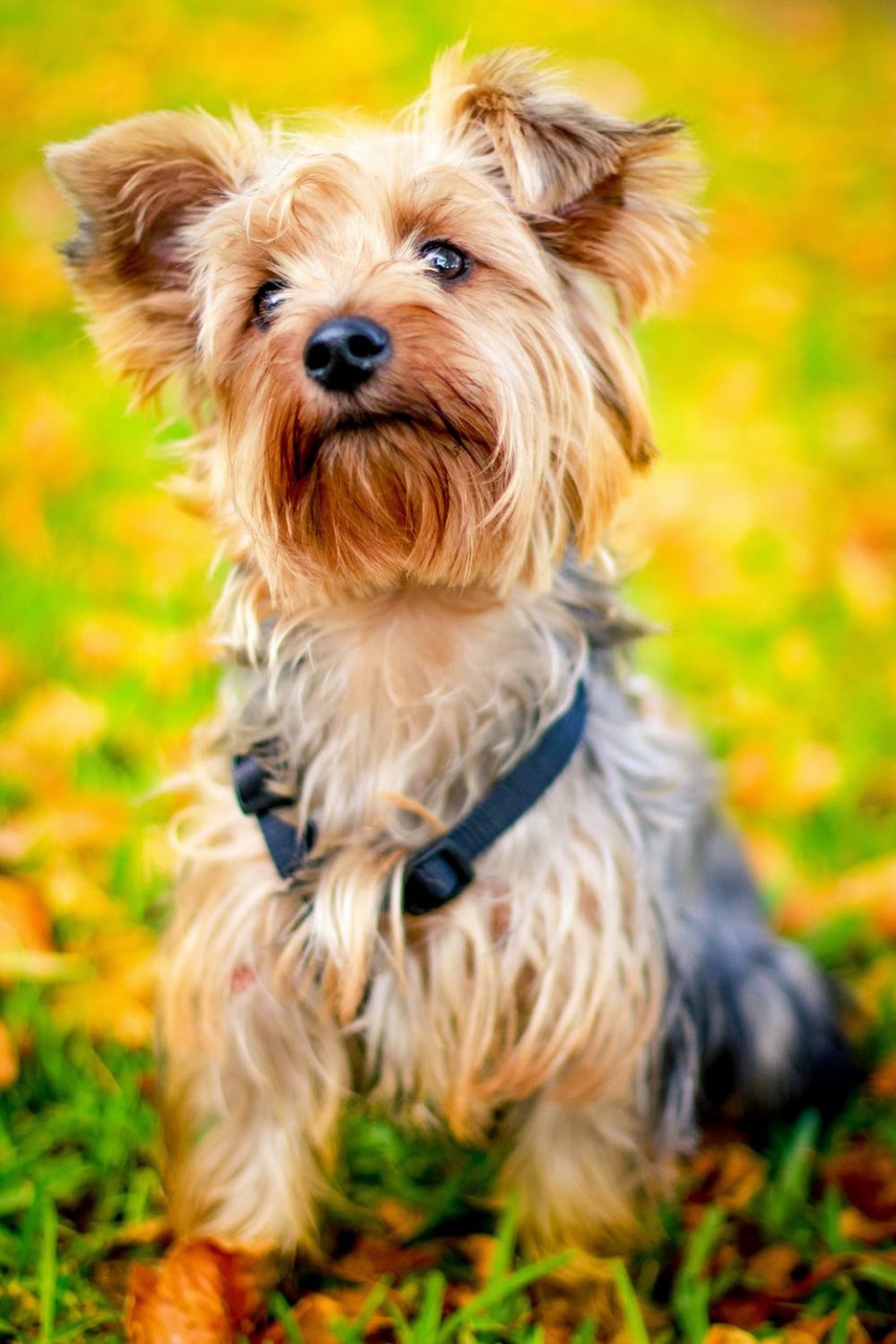 Bold colors will look great against your pooch's sleek fur. Find a leafy backdrop or even a blank colored wall and snap a few pics.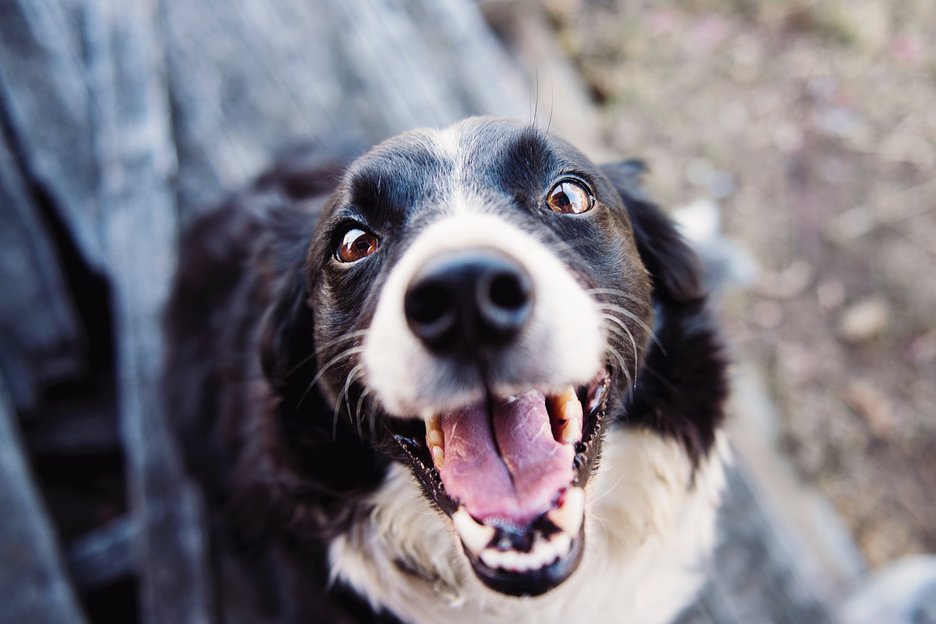 Try to get different expressions
If you've ever wondered what goes on in your little guy's mind, you might want to take some pics of your favorite expressions they make. These give your dog so much personality and will make you smile every time. Note what elicits your pup's expressions (maybe it's a certain treat, toy or phrase you say). Use that to capture your fur baby being their sweet self.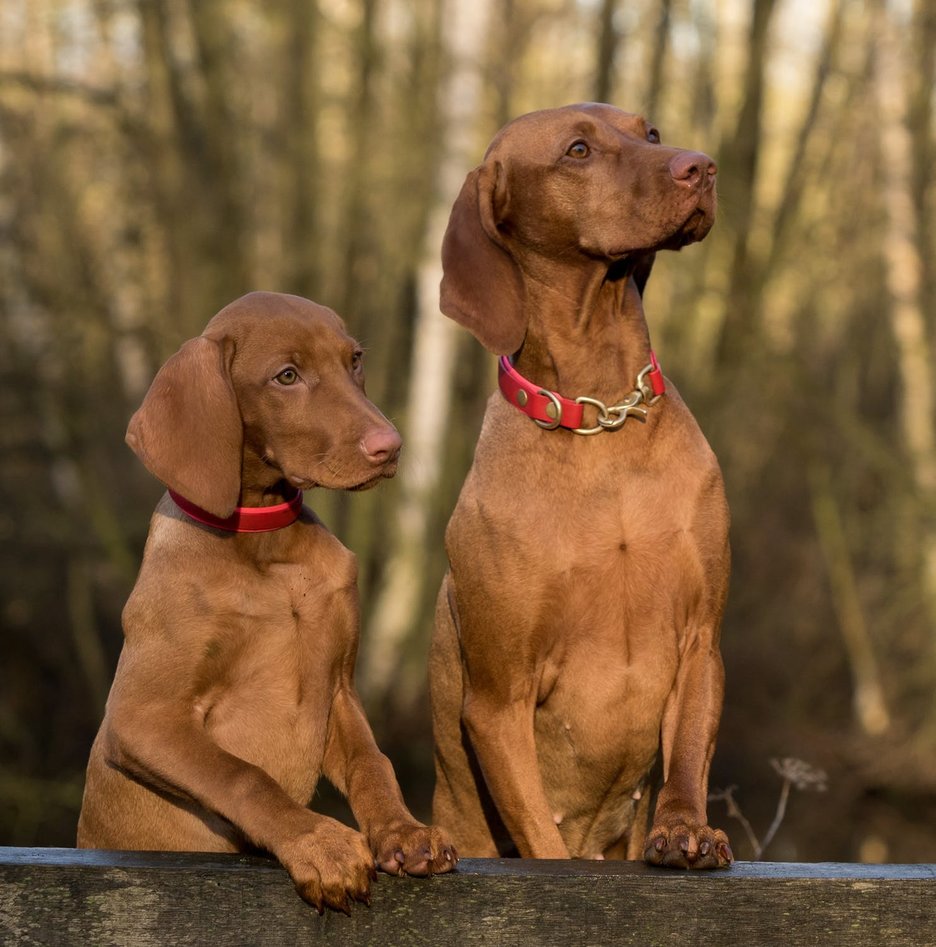 Style a dog sibling photo shoot
If you have more than one pupper in your life, make sure to take pictures of them together. Style them in matching collars or sweaters and just weep over their cuteness.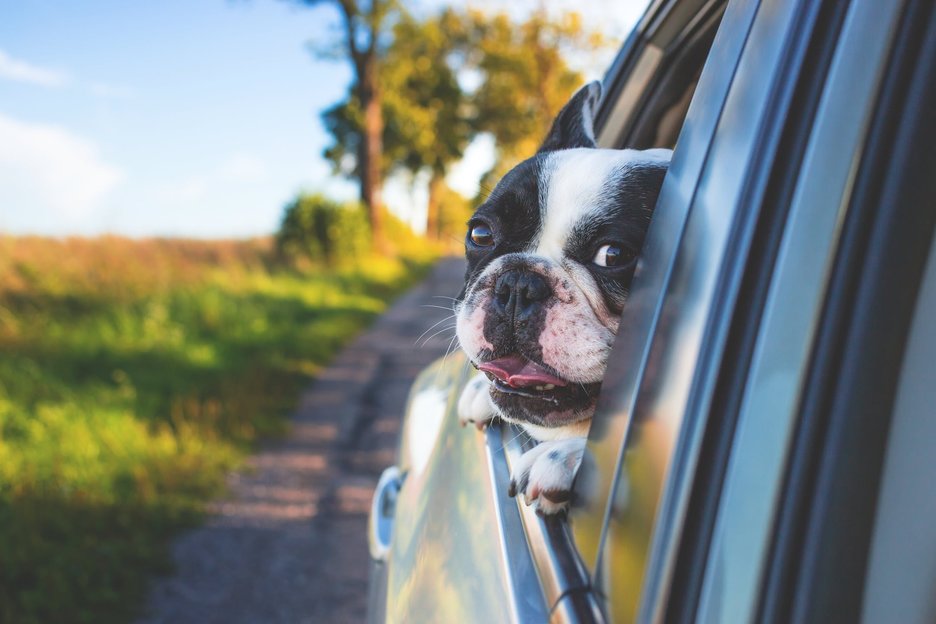 We're willing to bet your dog's favorite pastime is sticking their head out the window of a moving car. With your dog sitting safely in the backseat, open your front passenger window and snap some photos with the wind in your dog's ears.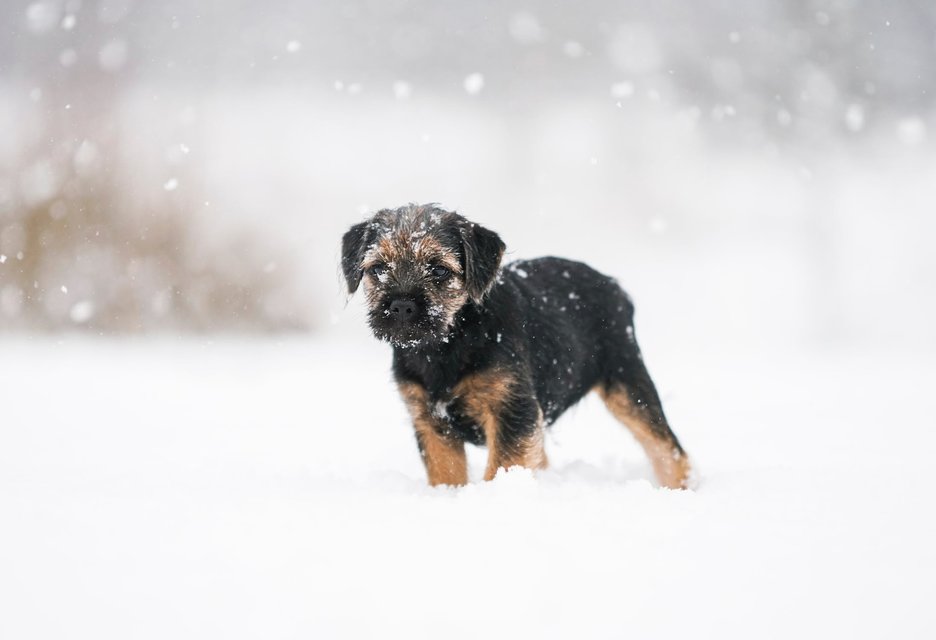 While it's still snowy out, take some pictures of your dog frolicking through the wintry wonderland. The white powder will make your pup look oh so magical.