40 Hilarious Christmas Puns That are Perfect for Your Holiday Cards
"A round of Santa-plause, please!"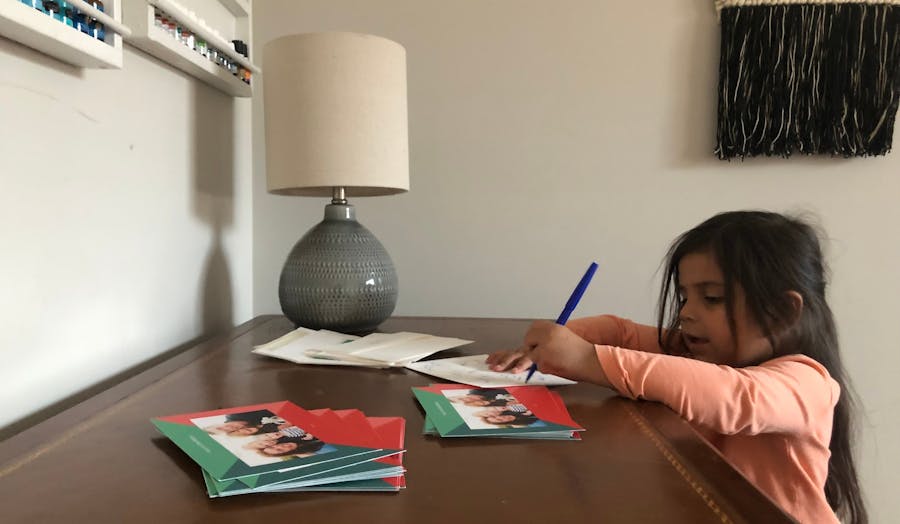 on October 09, 2020
As you are gearing up for a holiday season you'll never fir-get? Well, don't let yourself become so busy that you get a permanent resting Grinch face. (Sorry about that, I can't control myself.)
Trimming the tree, stringing the lights and prepping the Christmas cards are all important parts of the season, but these to-do's might start to add up and become longer than your 6-year-old's wish list. That's why we've come up with 40 of the best Christmas puns to ease your stress and check one very important item off your list. These Christmas one-liners, funny elf puns and jolly nutcracker jokes are sure to make you crack a smile this holiday season. The snuggle is real this time of year as you put on all your coziest sweaters and curl up with some hot cocoa. While you're at it, send a little laugh out with your holiday cards this year by including one of these hilarious and charming Christmas card puns.
Elf puns
"Have your elf a merry little Christmas."

"Believe in your elf."

"Santa Claus is an elf-made man."

"Can we take an elfie?"

"I hope this gives you high elf-esteem."



Santa Claus Puns
"If you're lucky this Christmas, Santa Claus will grace you with his presents."

"You sleigh me."

"Shake it like a pole-oriod picture."

"Make it rein."

"The holidays make me feel extra Santa-mental."

"A round of Santa-plause, please."

"In 2020, the best gift will be hand Santa-tizer."
Winter Puns
"It's snow joke."

"Up to snow good."

"There's snow one else I'd rather be with."

"Snow on and snow forth."

"It takes one to snow one."

"You're the best person I snow."
Tree Puns
"I'm feelin' pine."

"It's lit."

"Time to spruce things up."

"This will be a tree-mendous time."

"You light up my life."

"I'm having fun fir sure."
Silly Christmas Puns
"I love when candy canes are in mint condition."

"All the jingle ladies, all the jingle ladies."

"A mistle-toast to the holiday season."

"I love you from head to mistletoe."

"He came, he thawed, he conquered."

"Cute fades but an ugly sweater is eternal."

"Sweaters are just blankets you can wear at work."

"I only have ice for you."
Animal Christmas Puns
"Merry Fish-mas."

"Hope this holiday is purr-fect."

"Here comes Santa Claws, here comes Santa Claws."

"Fleas Navidad!"

"Happy Howlidays."

"Someone's barking up the wrong Christmas tree."

"Have a beary merry Christmas."

"Dachshund through the snow."