Coffee Table Books: Create an Impressive Photo Book That Doubles as Decor
Easily turn your best memories into chic mementos you can show off.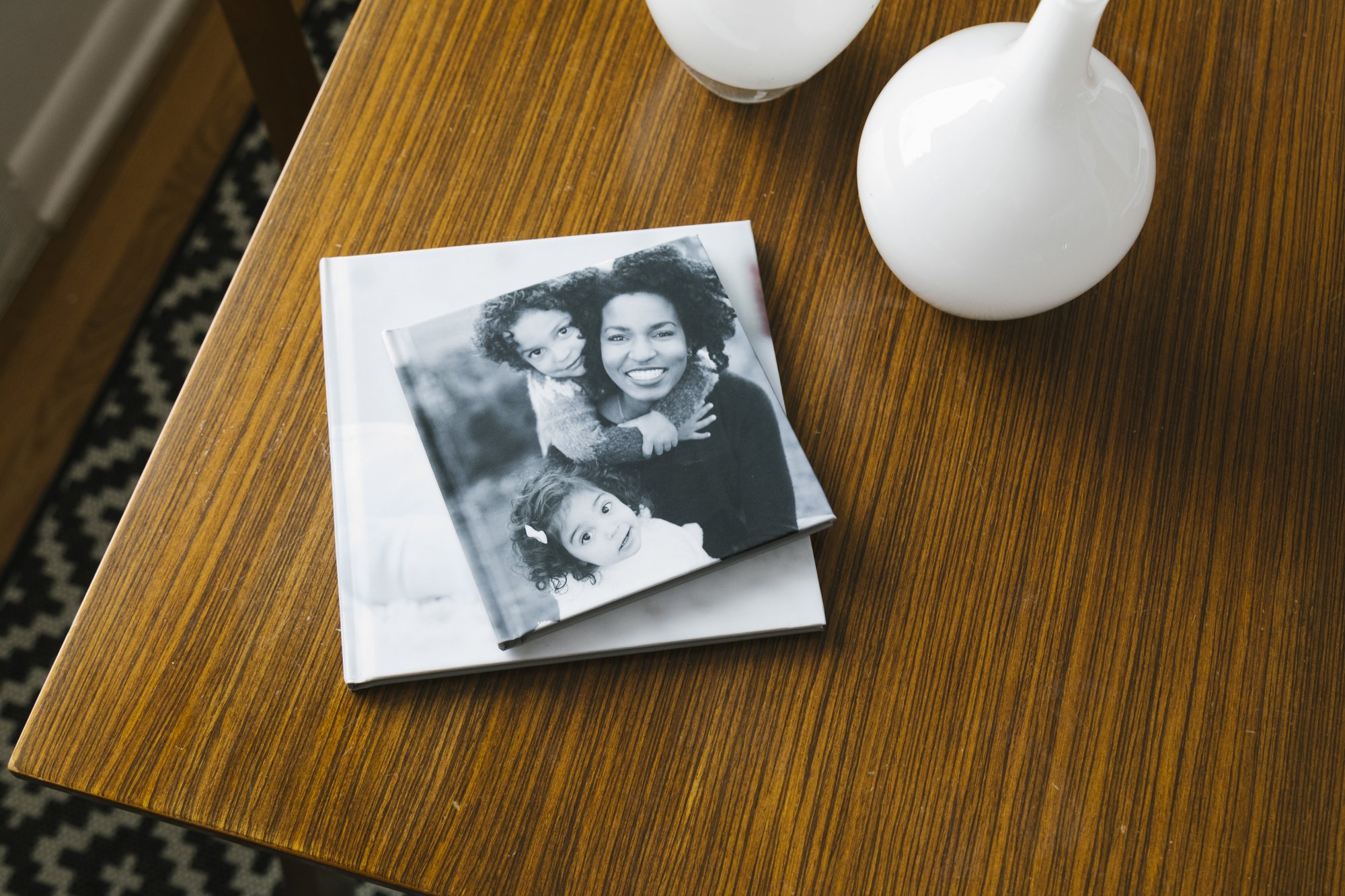 Home is where the heart is… along with the massive piles of dog hair and the very impressive crayon art your toddler sneakily added to the wall. But when it comes to decorating your home, you're a pro, even if life gets in the way and sometimes your home looks, you know, lived in. But when your guests arrive at your house after you've vacuumed and lit those fancy candles, you'll want to have something to talk about. What better way to get your guests chatting than having a stunning coffee table book of your memories?! Get ready to learn how to create impressive photo books as decor with these coffee table books!
It's so easy to create meaningful home decor using Chatbooks. You can create your coffee table books right on the web or in the app and select photos from the photo source of your choice. The quality is out-of-this-world and the best part is: it's insanely affordable! All you need are your favorite memories and ten minutes and voilà, you'll have stunning home decor that's also sentimental.
Coffee Table Book Products
Premium Layflat Photo Books
You can easily elevate your memories with a luxe Premium Layflat photo book! Enjoy high-quality printing, seamless panoramic spreads, pages that are five times thicker than average, and a durable layflat design that beautifully showcases your life's biggest moments. Plus, they're high-end without the accompanying price tag. Their size and durability make them one of the best coffee table books to hold your memories and get your guests talking. With Layflat photo books, you can remember your wedding day, anniversary, family photo shoot, favorite vacation, and more!
Think of Classic Photo Books as Layflat's brilliant younger sister. They have all of the same spectacular qualities, plus they can hold up to 366 pages full of your memories. They tell your story, your way with the option of adding captions, text pages, collages, designer covers, and more! Be prepared to have them constantly grabbed off of your shelves because they are a true statement piece. Collect a stack and get ready to show off your fancy coffee table books as decor.
Personalizing Your Coffee Table Book
Sometimes, it's alright to judge a book by its cover, especially if it's the book displayed on your coffee table. Having an eye-catching cover is everything when you're looking to design some cool coffee table books for your home.
Let Your Fave Photo Shine
This is the fun part, but arguably possibly the hardest part, because how can you choose?! Have a photo filled with a lot of meaning you want to be the star of your book, or a really amazing shot you took that you're quite proud of? Add your favorite snapshot as the cover photo of your photo coffee table book. If you really can't choose, have a family vote, flip a coin, or maybe browse some of the designer cover options.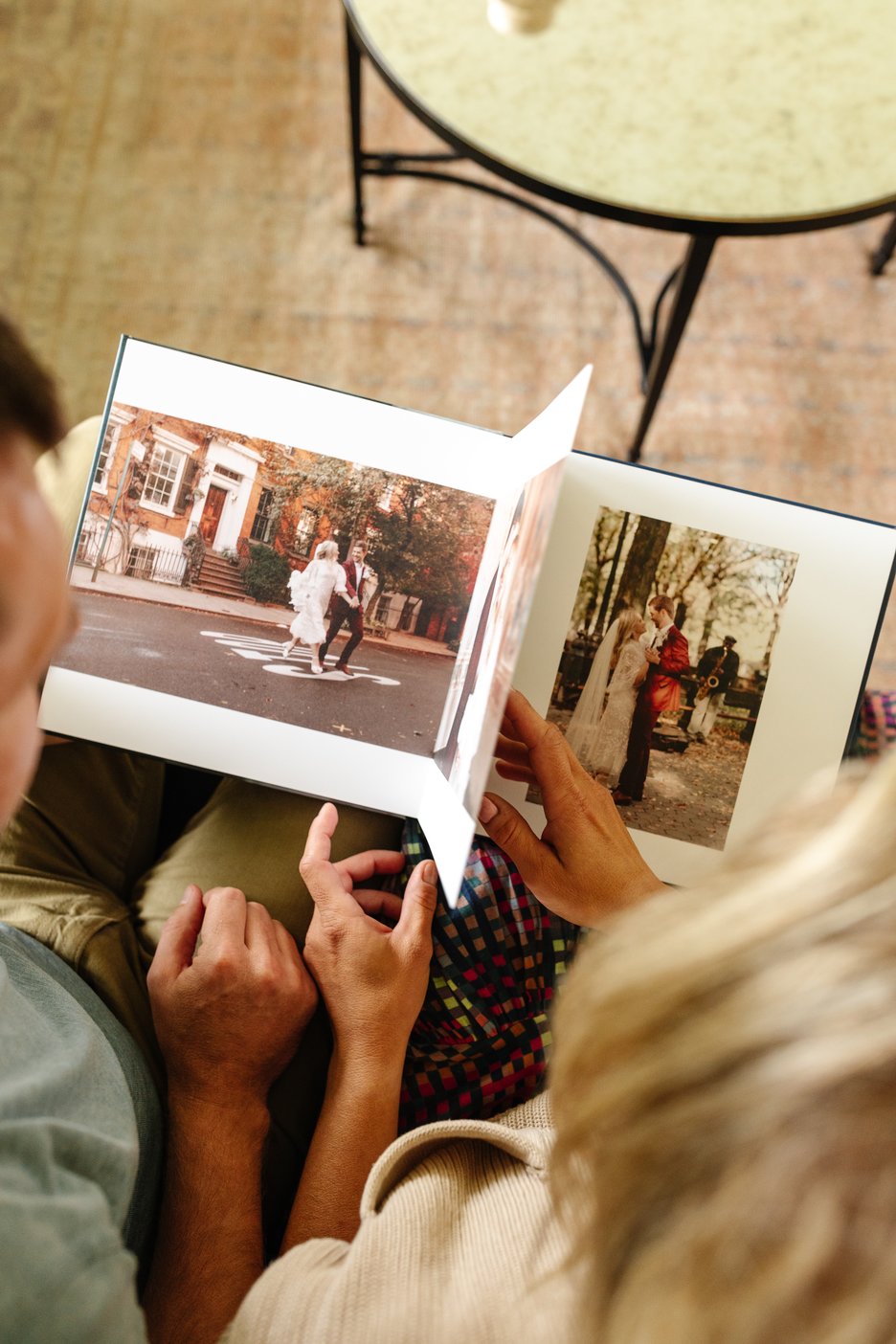 Want to save all of your best photos for the inside like a sneaky little surprise, or just looking for something to really stand out? Try browsing some designer covers! There's a cover option for every occasion, plus gorgeous designs ranging from florals to woodsy to colorful, there's a design for every taste. P.S. Don't forget to think of a jazzy title that will be displayed on the cover and the spine!
How to Make a Collage Page
There are many good reasons why you may want to add a collage page to your coffee table book. You can remember a sequence of events exactly how it happened, i.e. you baking that beautiful cake, a picture of the cake in question, your dog entering the shot, the cake going airborne, your dog's snout covered in icing as he enjoys the aftermath. (This sequence of events will be your ice-breaker for years to come!). Adding a collage page keeps the story on one page. Pro tip: it also allows you to add more photos without adding more pages. You're welcome.
Add some pizzazz to your photography coffee table books by including a collage page:
Select the page you wish to add a collage to
Find the different page format icons at the bottom of the screen
Select the "collage" icon, choose which format, and add your photos
It's that easy!
Creating meaningful home decor doesn't have to entail hours of crafting and hard work, it's really as simple as creating a beautiful photo book right from your phone. Whether you opt to show off your best moments through creating large coffee table books using a Layflat Photo Book or shake things up with a collection of Classic Photo Books, you'll be thankful you did! Get ready to have your heart warmed from watching your family and friends lovingly look at each page of your photo books. Look forward to being able to create impressive photo books as decor and show off your new coffee table books.