10 Boyfriend Photo Book Ideas That Are Oh So Cute
Love languages come in many forms, but none so romantic as gift-giving; so speak his language by creating for him an amazing photo book.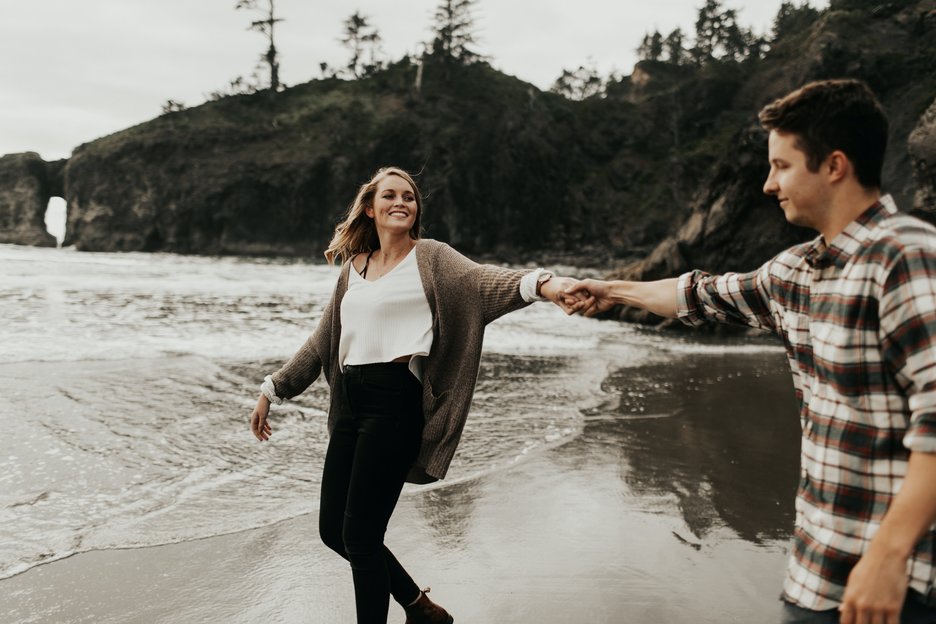 Buying your boyfriend flowers or chocolates might not have the same effect on him as it does on you. If you're looking for a sweet, personalized gift he's bound to love, consider making him a photo book! You can include pictures from your first date, scan movie tickets and dinner receipts from memorable nights, and even add text pages with sweet poems that remind you of him for a super creative gift. And if you've already given him a custom book, consider starting a private Instagram account just for your joint adventures and you can print all your memories into an Instagram Photo Book Series. Here are 10 ideas for how you can make your photo book special and meaningful.
If you have been dating for a while, this could be a fun way to compare your experiences together over a certain period of time. Where were you in July of 2015 compared to July of 2020? Set up your book so that each page shows the same date but years apart. This also lets you relive fun memories together.
An annual album is a fun way to reflect on the last 365 days together. Whether it's January through December or Summer 2018 to Summer of 2019, this is a really fun way to think back on what this year has taught you both. Be sure to use text pages to add details to certain memories and to express your love. And check out our designer year in review books, too!
This is a fun way to capture memories as they happen. Every time you do something together, take a photo and upload it to a private Instagram account. Create an Instagram Photo Book Series so that every 60 photos get printed into a book and sent right to your doorstep. This really is the gift that keeps on giving.
How old is he turning this year? 25? 32? 47? Use your photo book to write down 25 or 32 or 47 things that you love and admire about him. Be sure to add photos along with text pages for a fun picture book that commemorates his special day.
Instead of a year's worth of photos in one book or a single book for his birthday, create a Monthly Mini series where you can add all of your best photos into a book each month. It's the perfect way to show how much you care over and over again.
Whether you've been together for years or this is a new relationship, use this photo book as a way to capture your best moments together. Consider moments like the night he asked you out, the weekend he met your parents, and the first time you said I love you. If you don't have photos of every single moment, then write out what you remember on a text page and include cute selfies of the two of you in a neighboring collage page.
Fill a book with all of your favorite things about him. Does he play with your hair when you're tired or hold your hand when you get scared? Maybe he washes your car because he knows how much you hate doing it yourself? Whatever it is, what better way to tell him than in a photo book that will live on forever.
Where did you go on your first road trip? First date? Where'd you have your first kiss? Compile photos of all of your favorite places — whether you are both in the picture or not — and create a keepsake out of them all in a book.
Remember those pages in your yearbook about who is most likely to… succeed, be a billionaire, be best friends forever, etc.? What wonderful things is he most likely to do or accomplish? Write them all down on text pages along with some of his best headshots to create his own mini yearbook.
What are some of your favorite activities to do together? Add photos and text pages of those memories, and be sure to add photos of some of the things that you have been dying to do together. This book can serve as inspiration to start saving up for that vacation or planning that backpacking trip.