Creative Photo Book Title Ideas For Your Photo Book Series
The first impression always matters, so choose a title for your photo book that carries meaning and allows for a story to be told.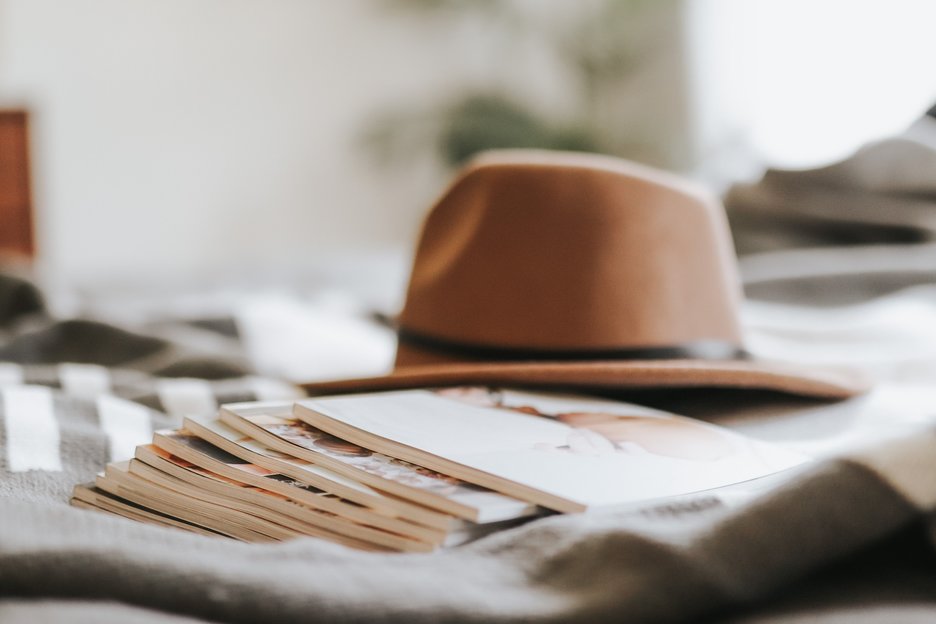 Creating the perfect title for your family photo book can often feel just as important as adding the perfect photos. Maybe you want something that reflects your family dynamic, something witty, or just something that makes you smile when you see it. And let's face it, coming up with a title is just as hard as coming up with an Instagram caption. We're here to eliminate that tricky step for you. Plus, you've probably got 10 loads of laundry to do and friends to Marco Polo, so start skimming. Here are the most creative photo book titles for all of your favorite memories printed in your Photo Book Series...
Family Photo Book Titles:
For your everyday photo book celebrating the ordinary, and the occasionally extraordinary, moments.
Our Best Moments
Best of Our Family
Family Over Everything
My Place, My People
Where Our Hopes, Dreams, and People Live
Making A House A Home
We are Family
Family Time is the Best Time
All Together, Never Better
Together Is My Favorite Place to Be
Witty and Fun Photo Book Titles:
Add a little cheer to your coffee table. Let these fun titles pull your guests in and get your kids excited about showing off their family to their friends.
Who let the kids out? Who who who who?
Happy Wife, Happy Life
Let the Good Times Roll
The Highlight Reel
We're All in This Together
Our House, In the Middle of the Street
Family Trip Photo Book Titles:
Family trips are the best trips. Make sure you capture the fun of the adventure in the title of your photo books.
On the Road Again
Life is a Highway
3 States, 2 Hotels, 1 Family
Ticket to Ride
Happy Campers
Adventure Awaits
Ready for Take Off!
Adventure is Out There!
The Mountains Are Calling
Our Adventure