24 Creative and Super Festive Places to Take Christmas Photos
Your kids better not shout and they better not cry during these Christmas photo shoots!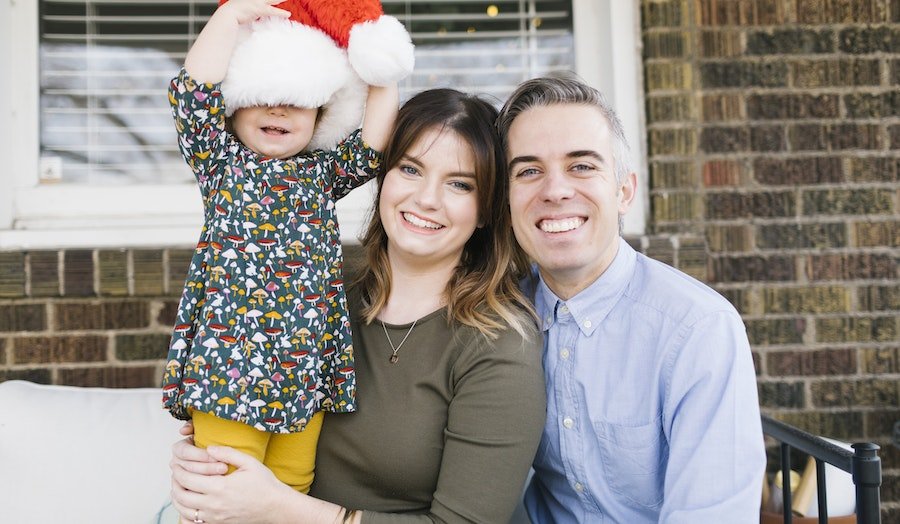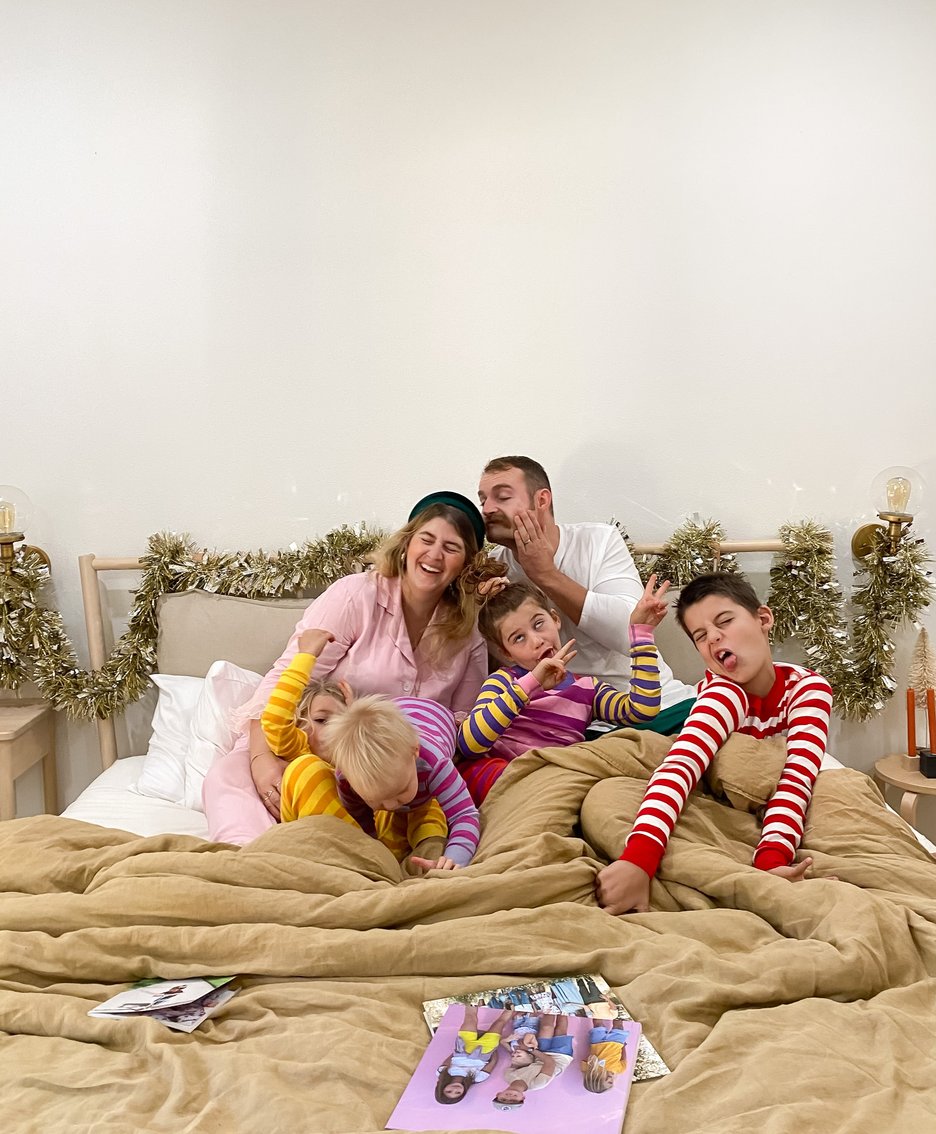 All snuggled up together
Looking for a cozy shoot location? Just stay in bed! Deck your headboard in some festive garland, pile on your fuzziest blankets, set up a tripod and snap shots of the family in pajamas.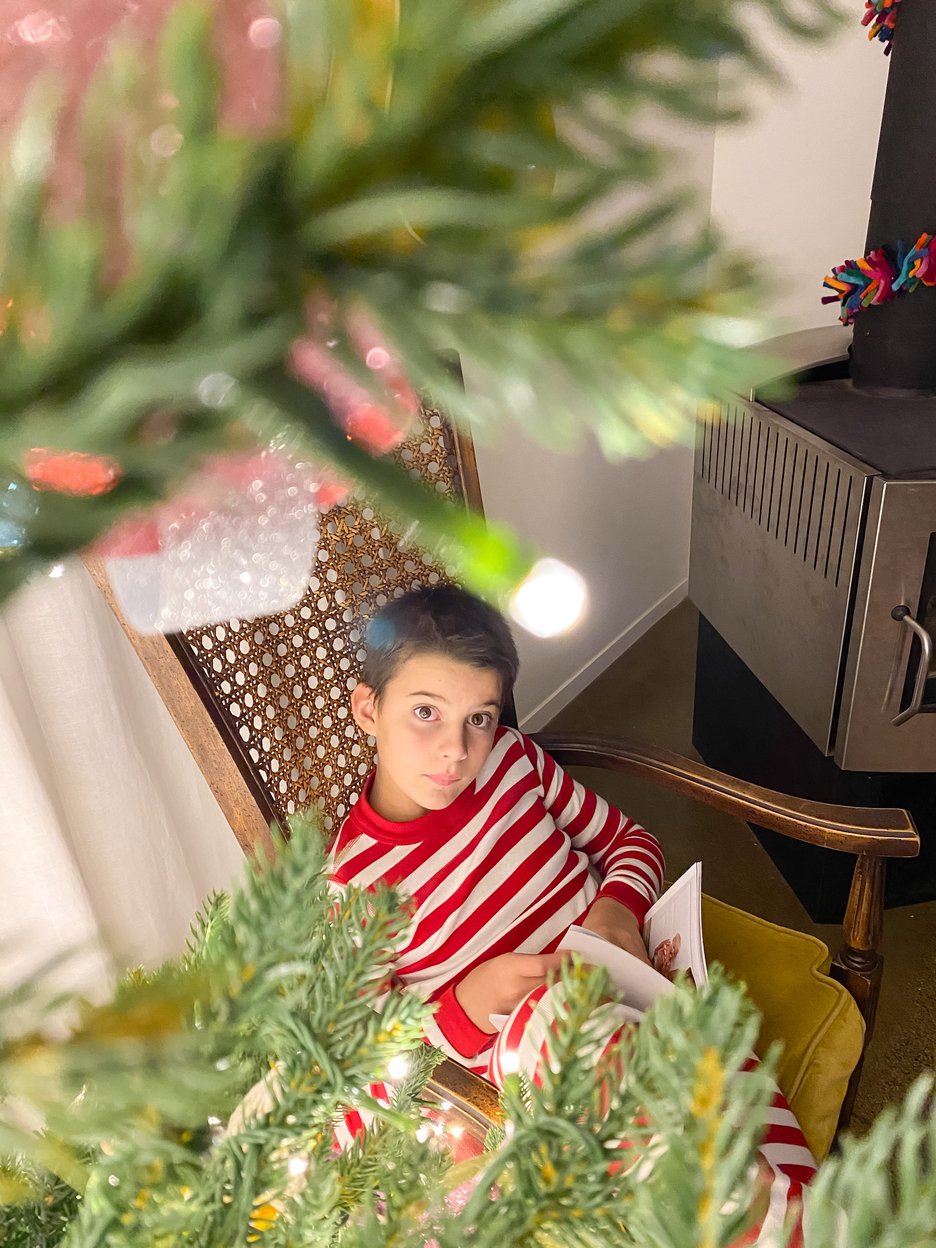 2. Through your Christmas tree
Go for a cool perspective and shoot through a few branches of your Christmas tree. Your Christmas tree lights will add a hint of whimsy, and who needs a Ring selfie light when you have that warm holiday glow?!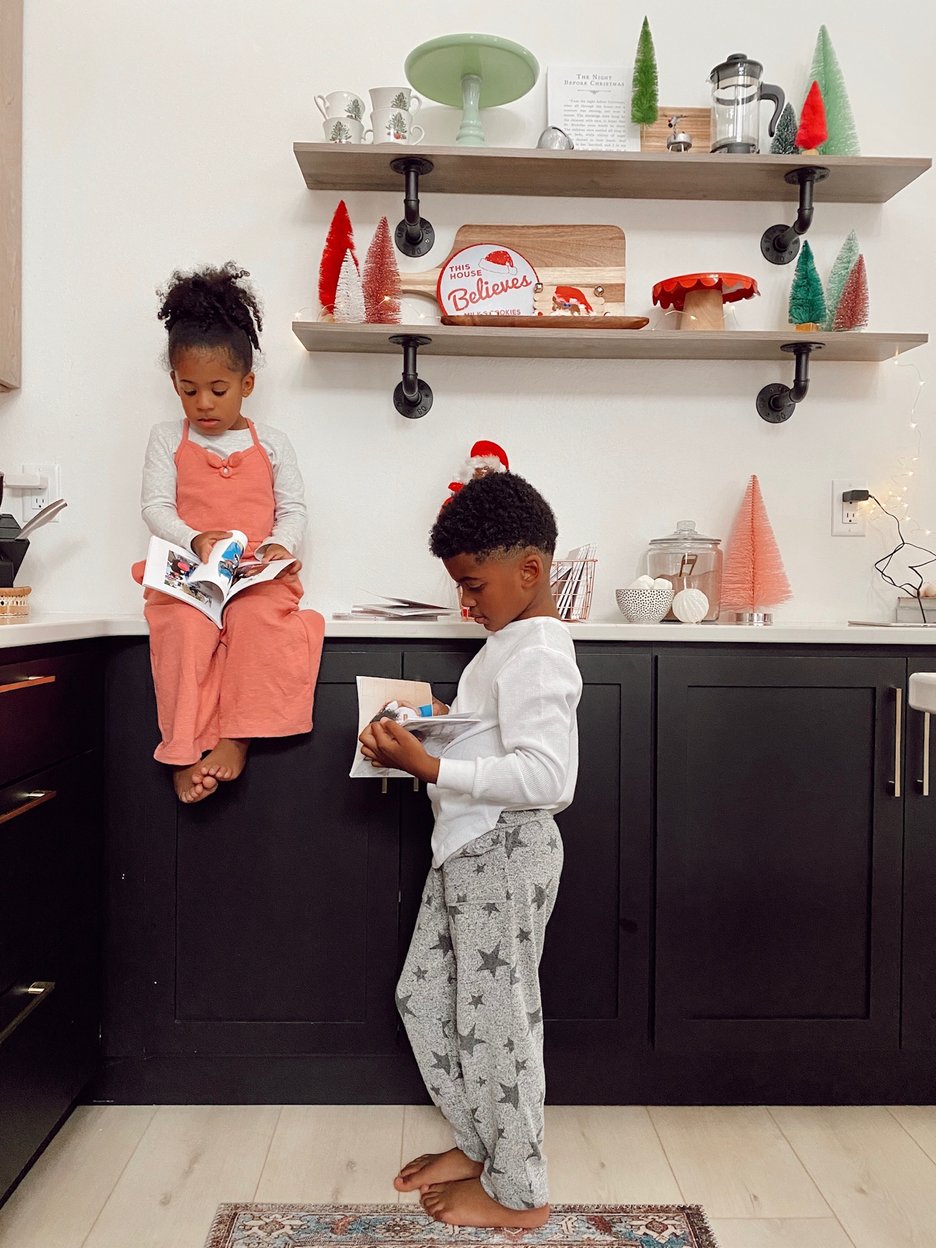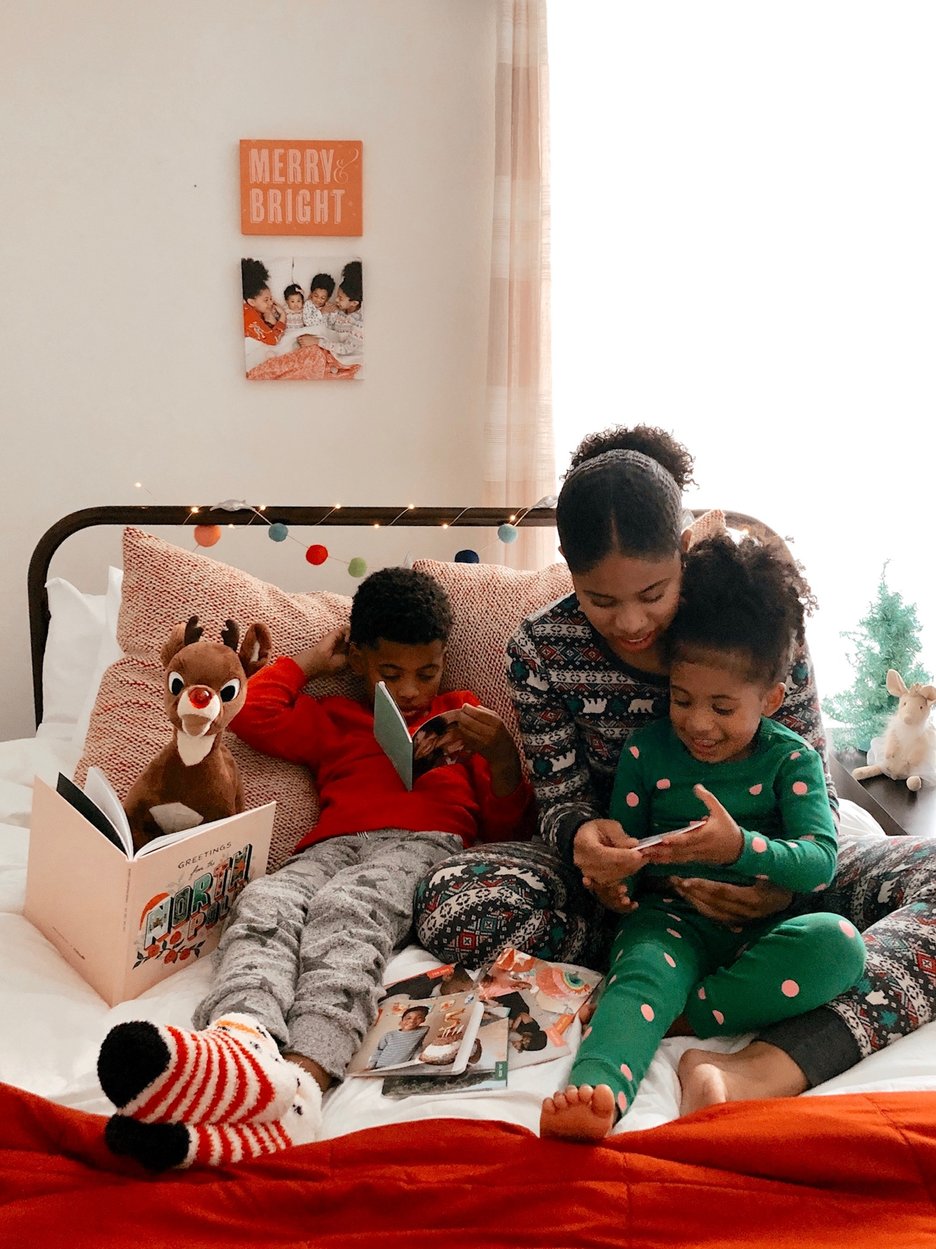 4. During story time
What's sweeter than Christmas jammies and reading books in bed? Nothing, absolutely nothing. Pull out your favorite family holiday story, don your winter PJs and take shots of everyone curled up together.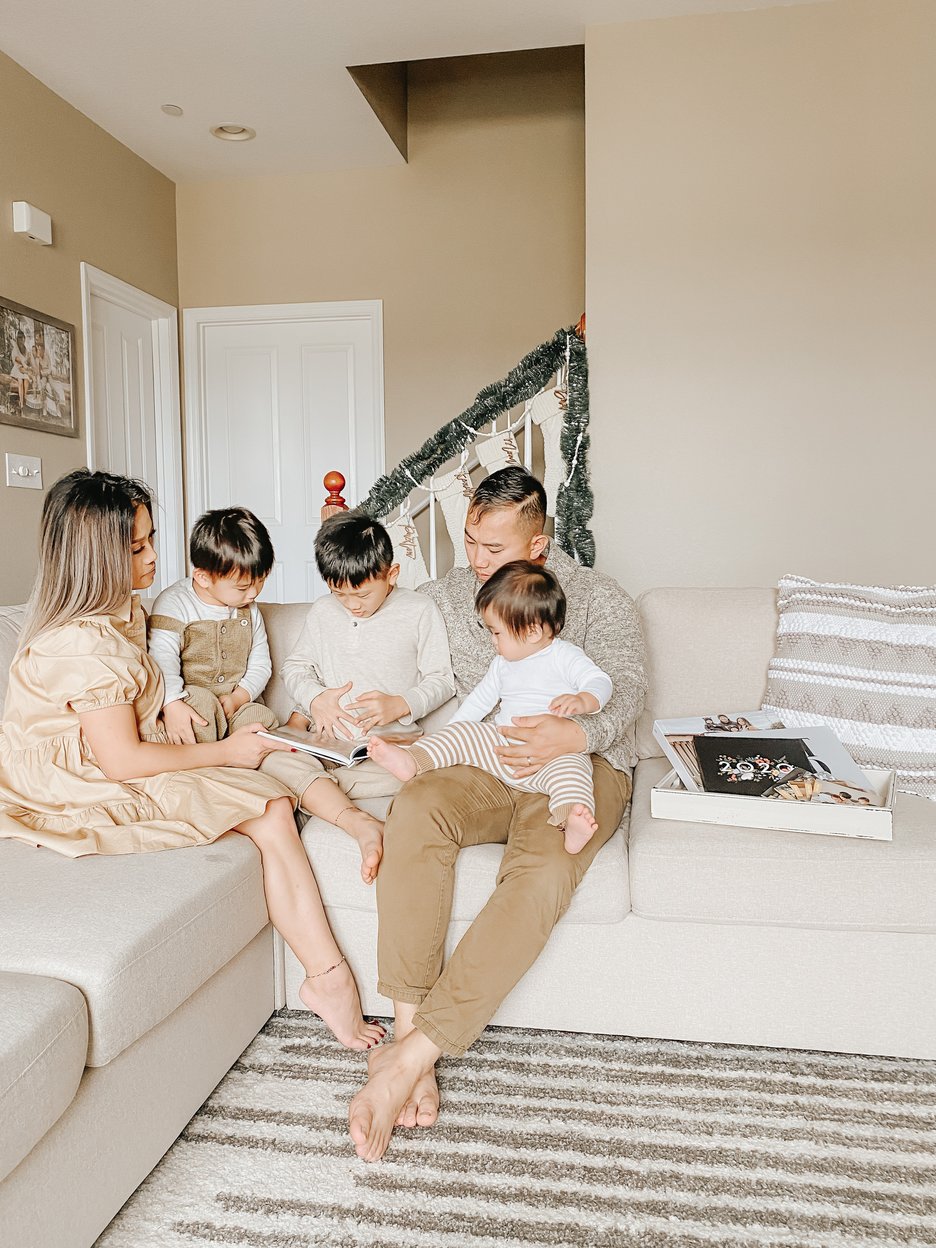 5. On the couch in coordinating outfits
All is calm and all is bright in this muted color palette. The matching outfits (note that they even match the walls, couch, and rug) really tie this look together.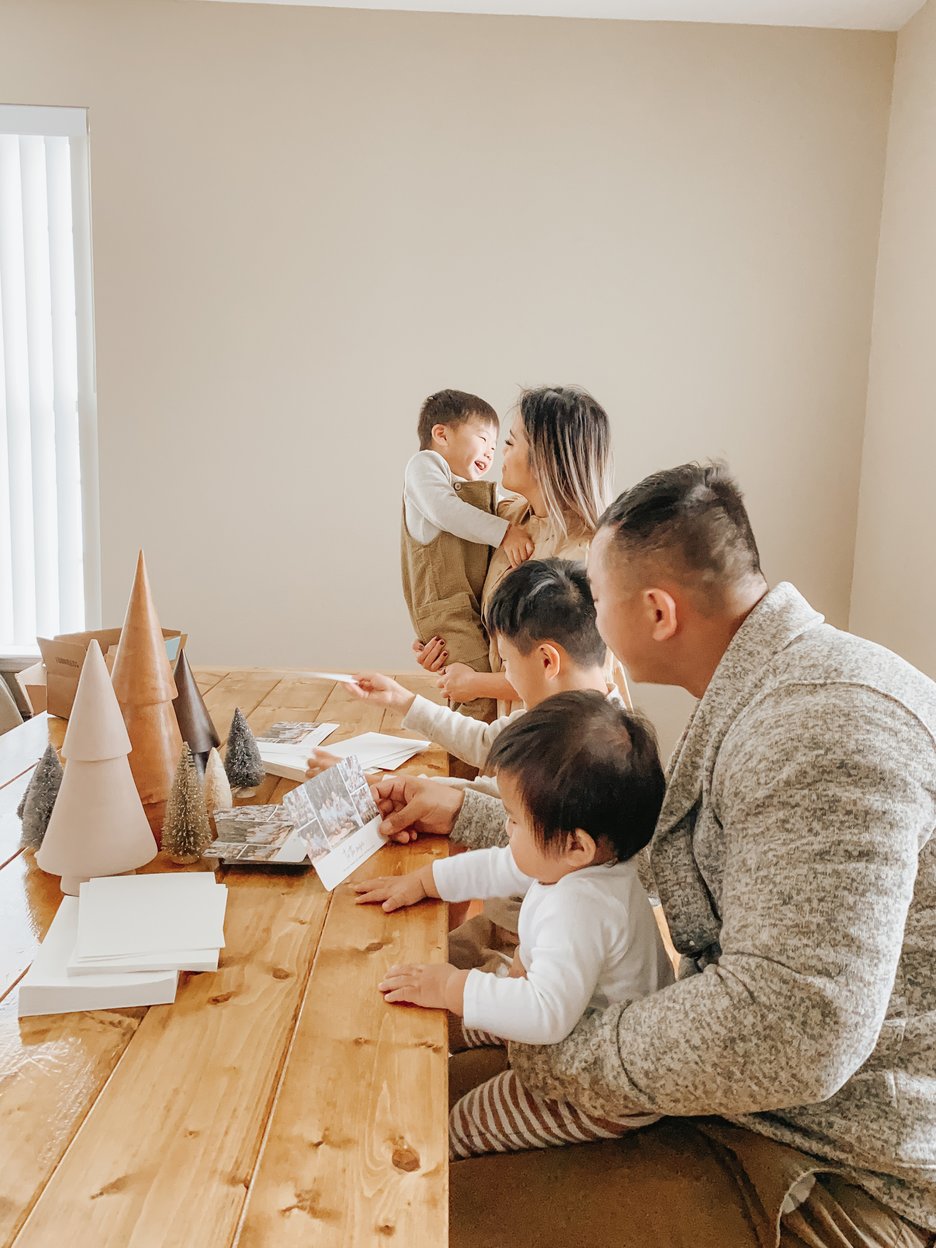 6. Gathered around the table
The next time you do a holiday craft or when you go to fill out your season's greetings cards, snap some photos of the family all together, engrossed in an activity. Leave your pretty gold scissors and craft paper out on the table for some festive DIY flair.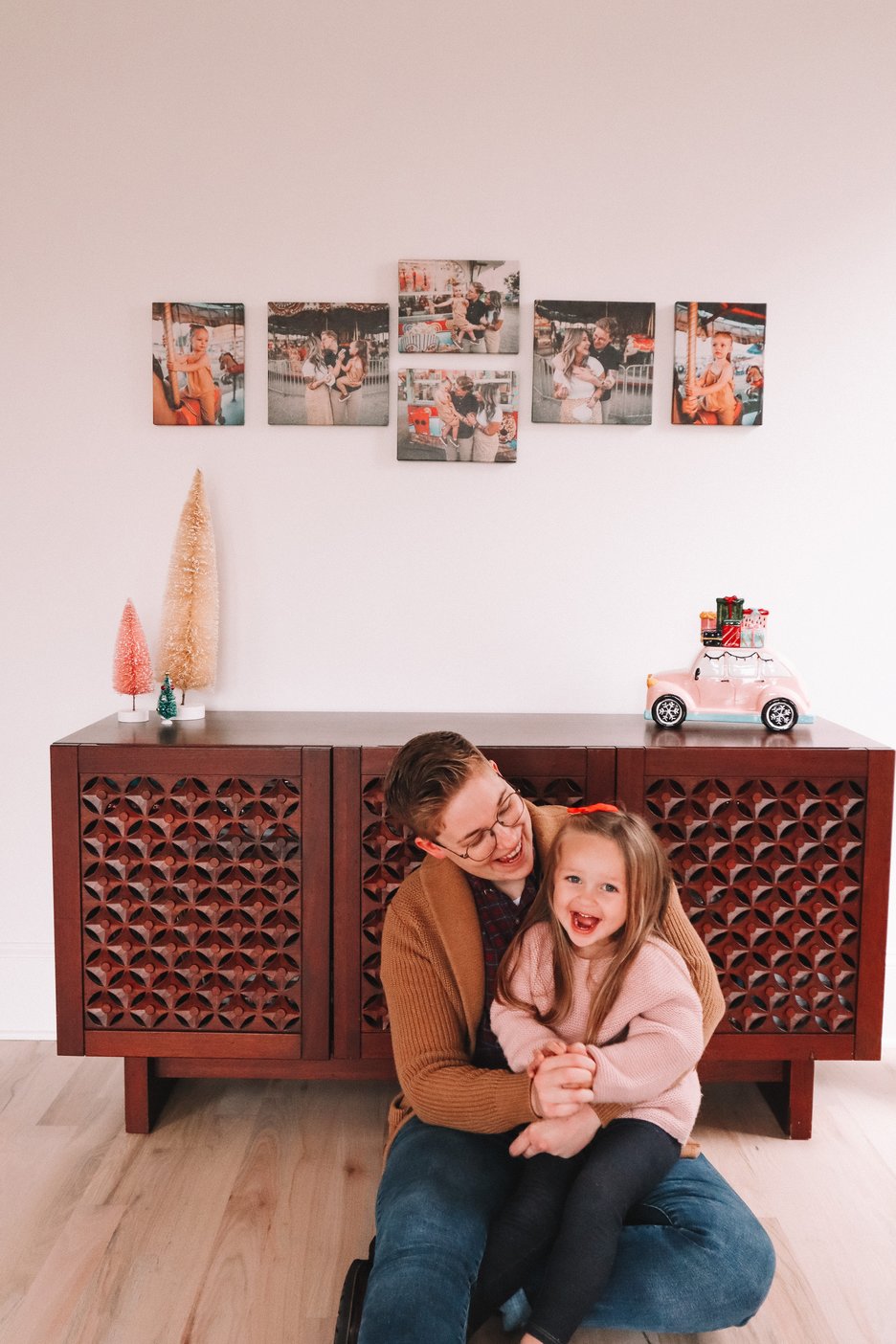 7. On the floor
Keep things casual with a photo shoot on the living room floor. Make sure your photographer goes high and low to get different perspectives for these candid shots.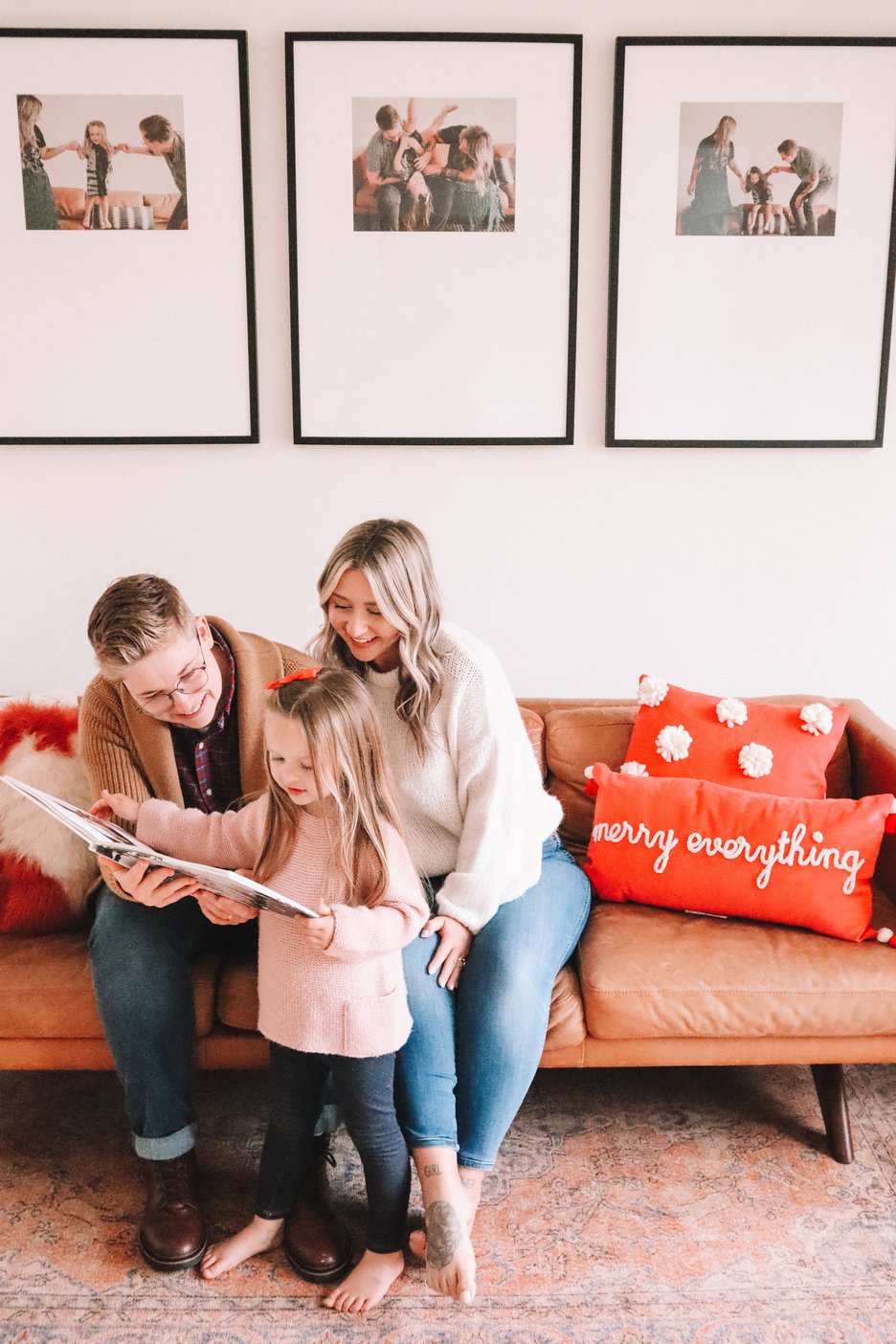 8. Looking at photo books
Your little doesn't quite look at anything the way she looks at… herself! Take photos of the whole family flipping through your favorite photo book and conjuring up your best memories. We dare you not to smile!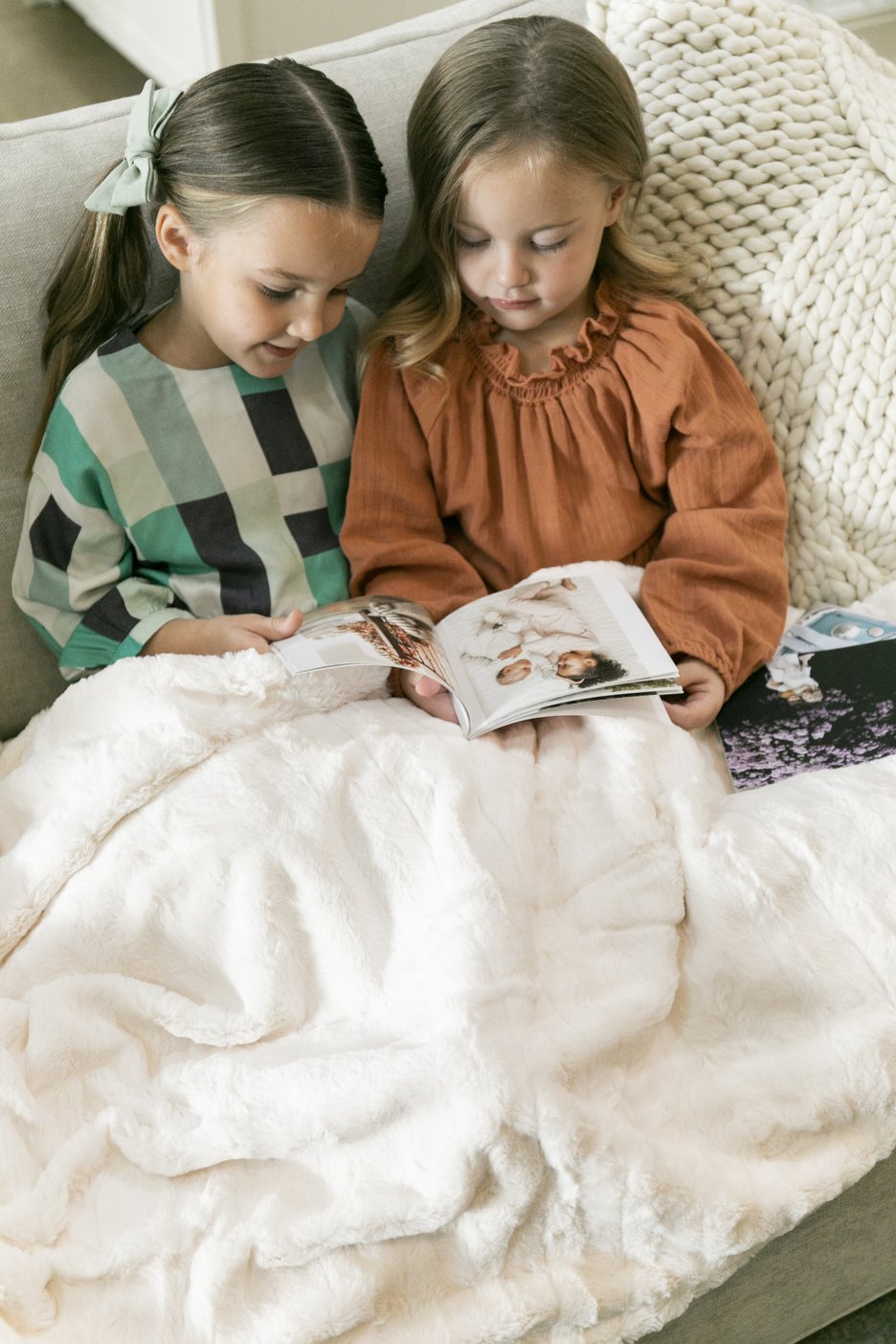 9. Under a pile of blankets
Grab your favorite cozy blanket and snap photos of the kids snuggling together. The couch is a great location for this shot, but also consider bundling up outside or by the fireplace.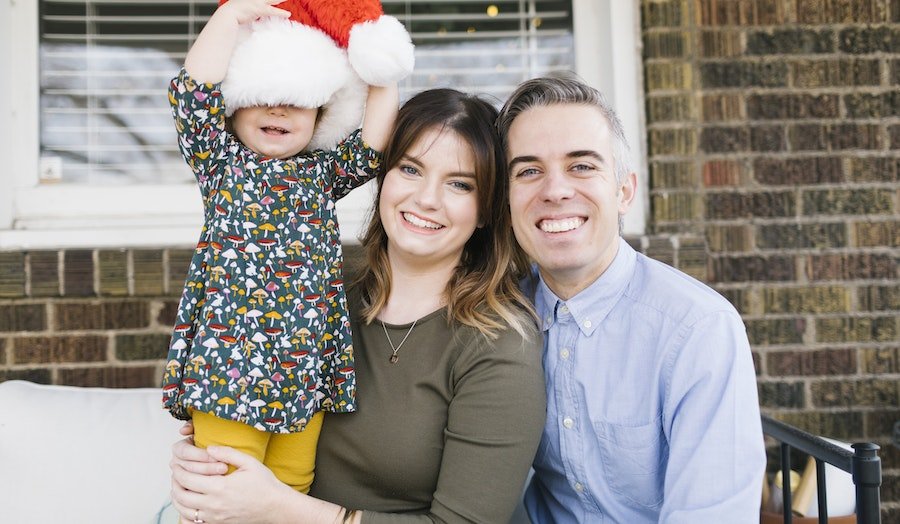 10. On the porch
Stay close to home with some 2022 porch photos. Porch photoshoots are great for using natural light to really make your pictures pop. Don a Santa hat or drape yourselves in garland to make these pics feel extra festive.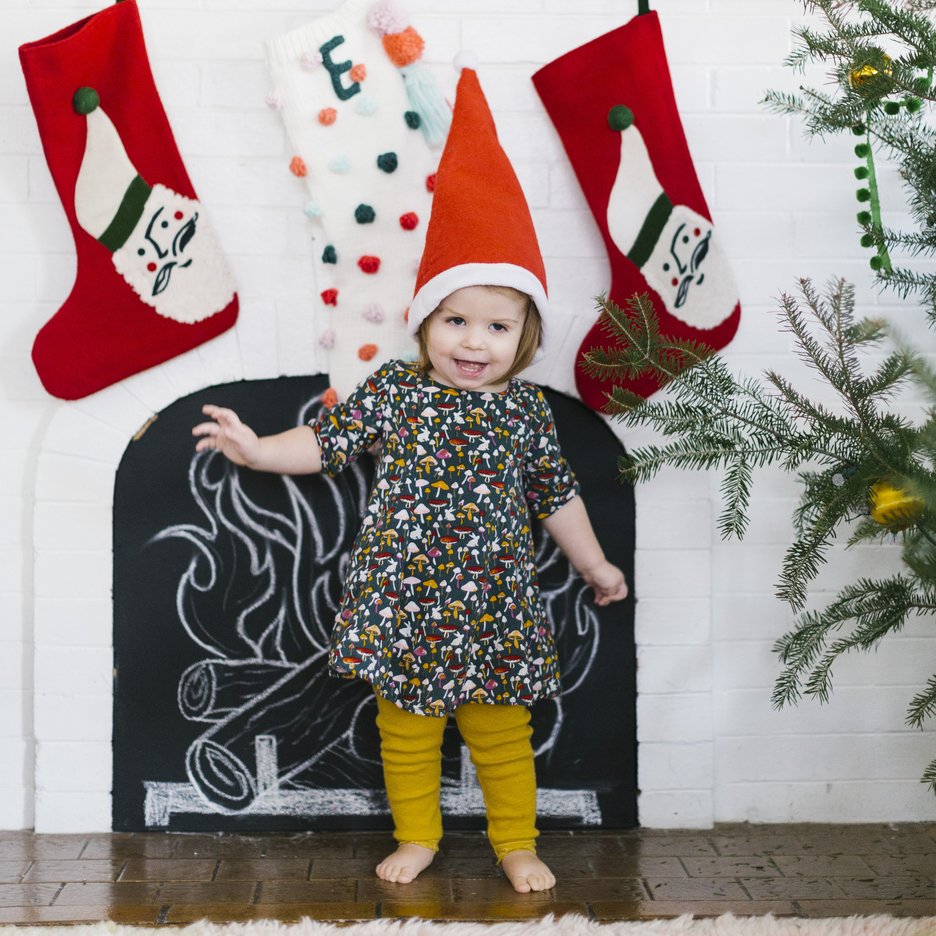 11. By the fireplace
Pose your little right by your decked out mantle with stockings hung up and some nearby tree branches peeking through — it's the perfect Christmas photo shoot location!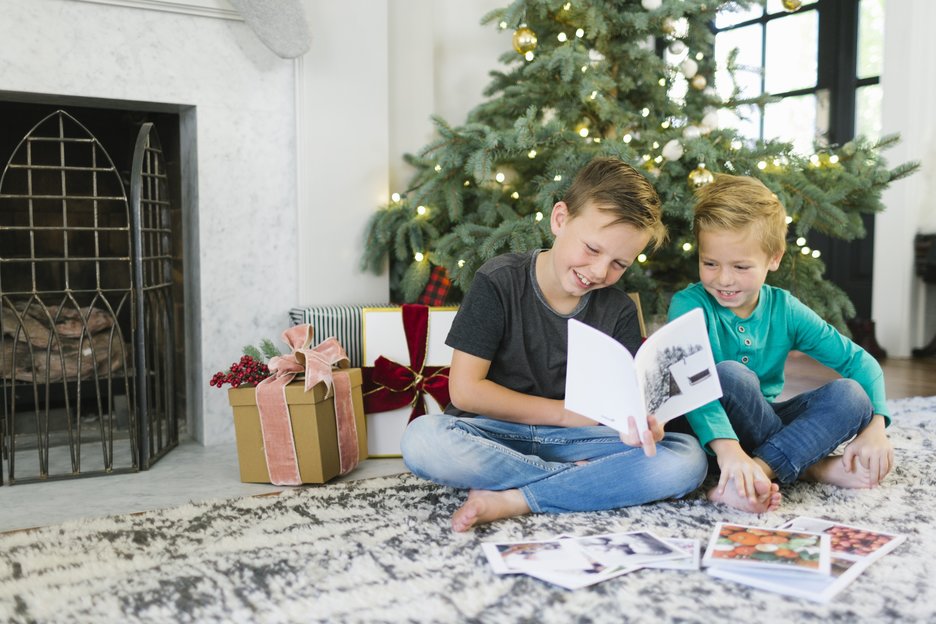 12. In front of the tree
Get the kids to hand out under the Christmas tree and snap away. Have them face in the direction of a window so you can get as much natural light as possible in your shot. Go for a mix of posed and candid pictures.
13. In winter whites
Spend a cozy morning together by the Christmas tree in your living room for a simple photo shoot that captures you in your element. You could even have your little ones open up a few small gifts to complete the Christmas feel. For your wardrobe, opt for cozy whites that feel oh so wintery.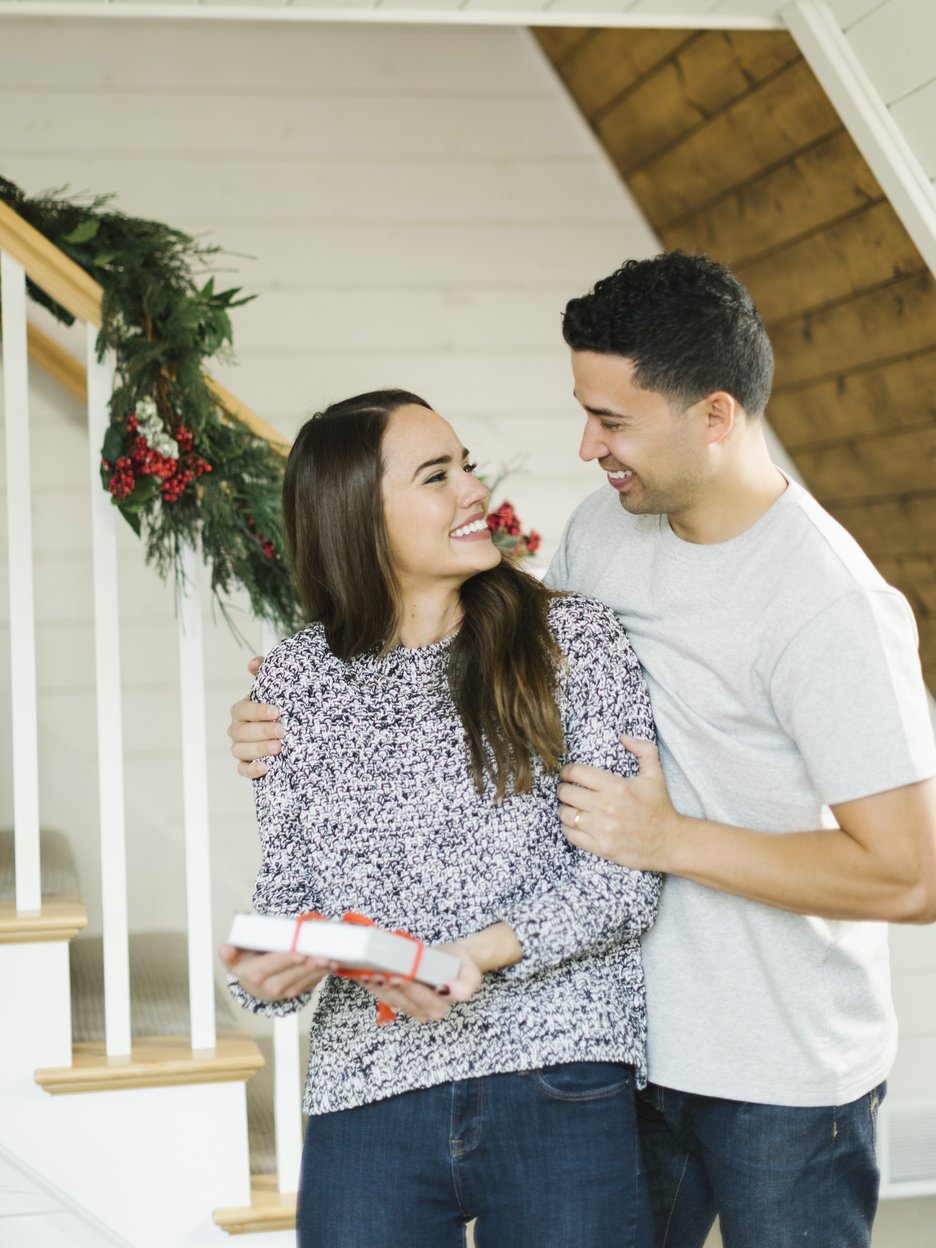 14. By the staircase
Is your banister decked out with pretty garland? Get it into your shot! Set up a self-timer and snap this holiday portrait yourself.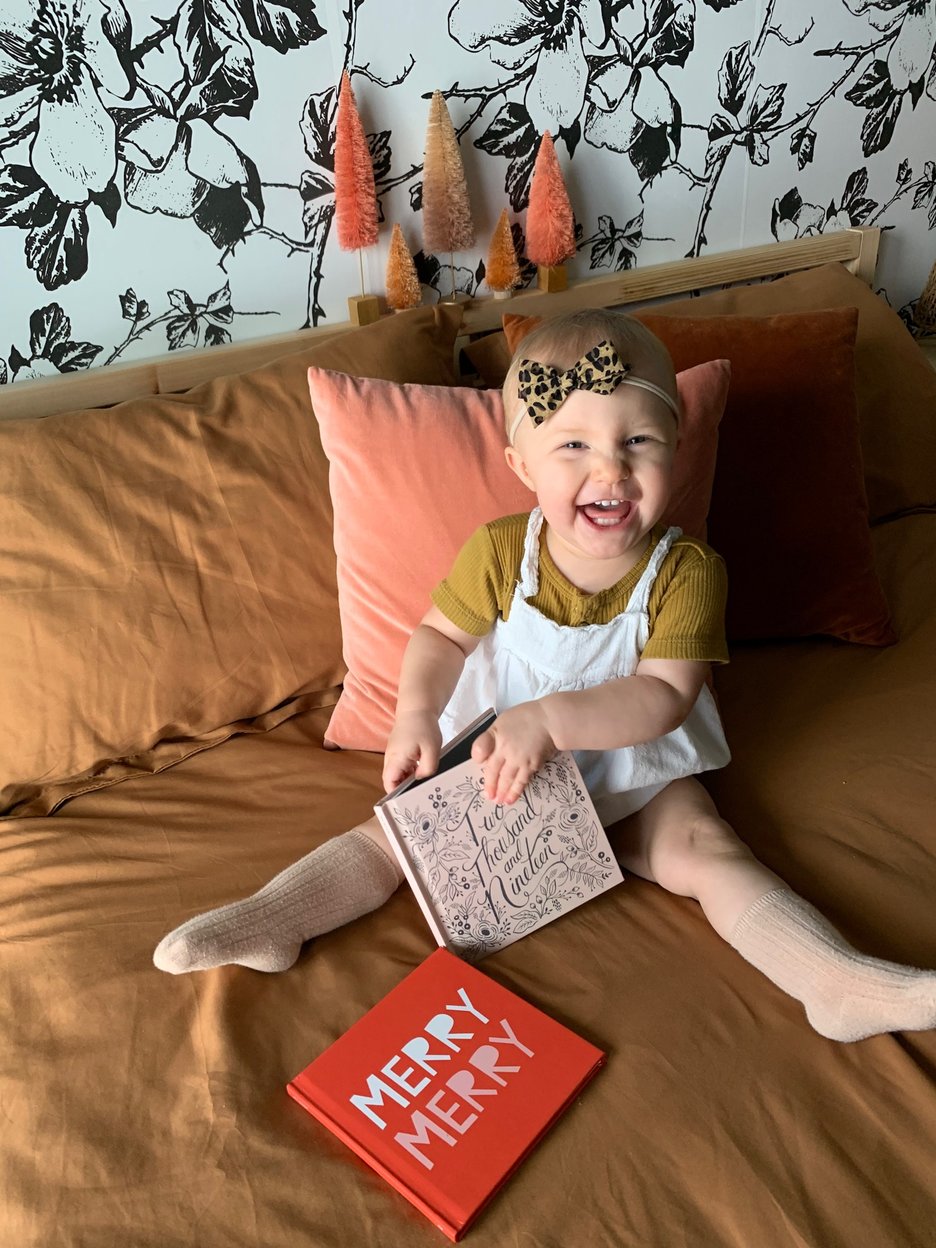 15. With bottle brush trees
This simple at-home shoot is such a fun way to capture sweet moments with your little ones before you blink and they're all grown up. Bottle brush trees are the sweetest vintage holiday decor, so snap your photos in front of your mini forest.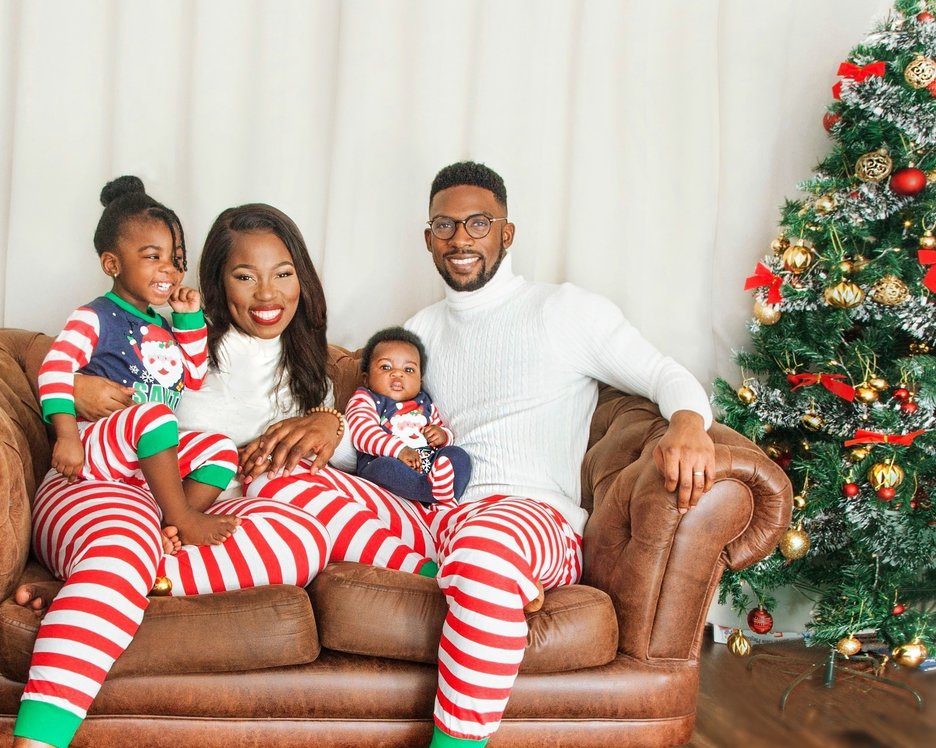 16. In your Christmas jammies
A family that sleighs together stays together. Throw on your matching pajama sets and take your photos by the tree.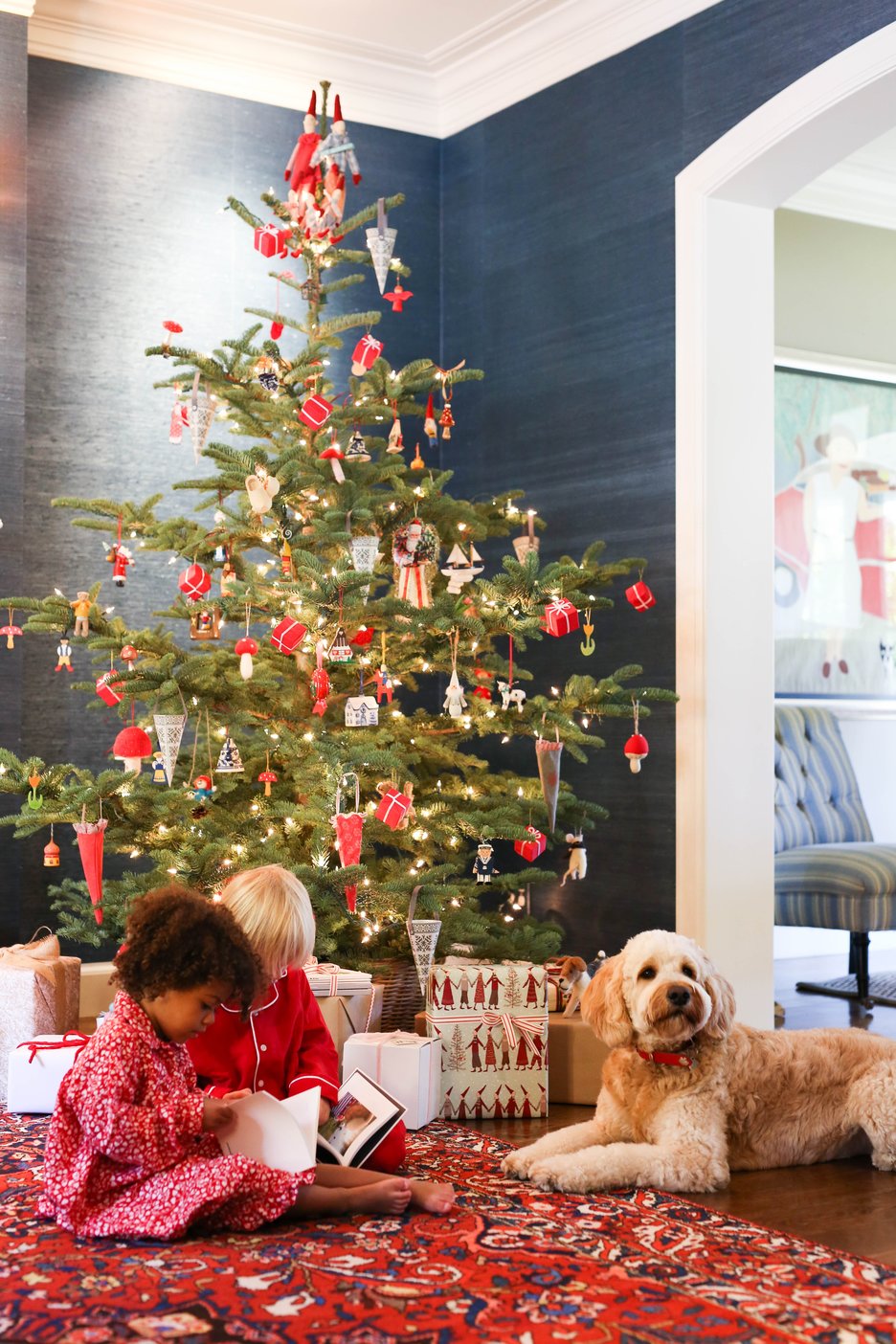 17. With your pup
A family photo isn't complete without EVERY member, right? Make sure to add your family pets into your family shots around the Christmas tree.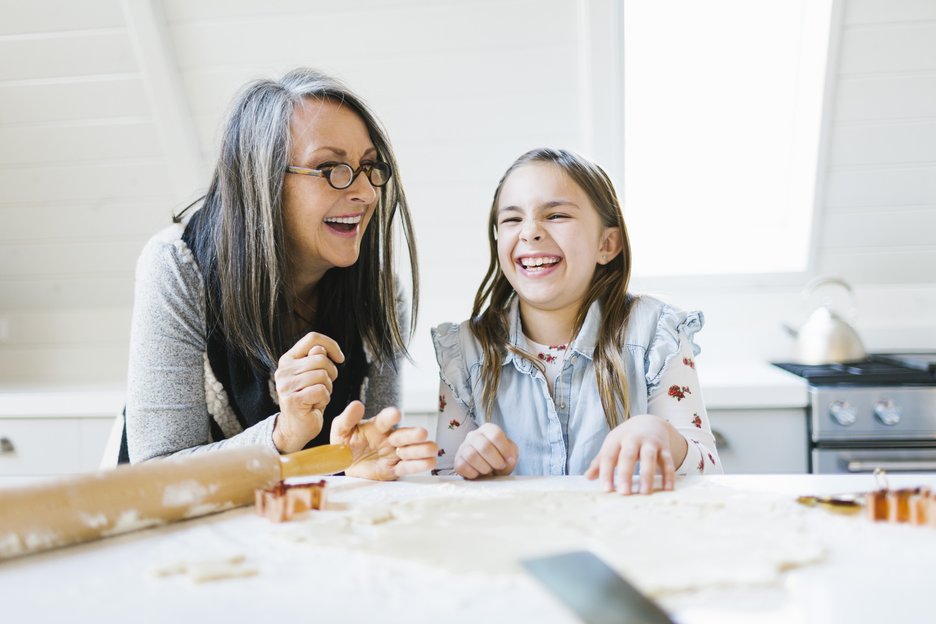 18. While you're baking
What better place to take holiday photos than the kitchen, where half of the magic of Christmas happens!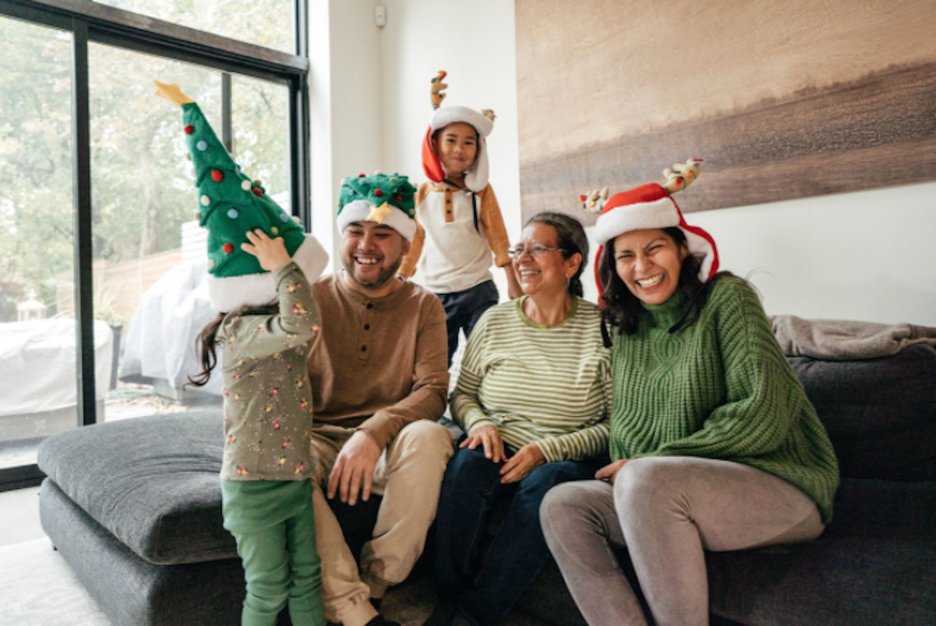 19. With fun Christmas hats
Looking for a cheap, easy way to make your photos feel festive? Grab some holiday hats! Santa hats, reindeer ears or tree hats will do to make your fam photo feel extra silly.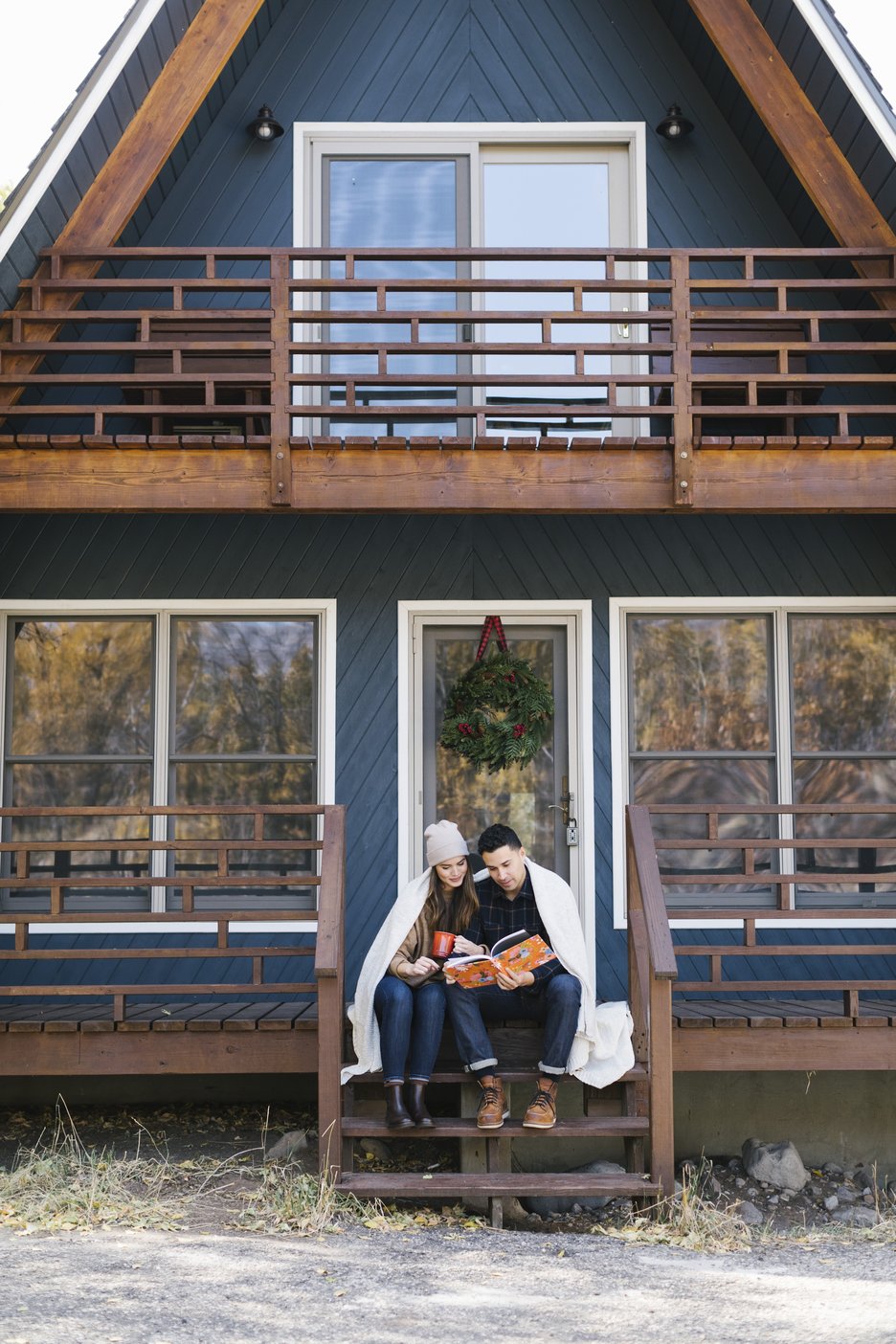 20. On the front steps
Whether it's your own front porch, grandma's cabin, or a rental you're staying in, this classic cabin shot is not only aesthetically pleasing, but also a total win for any Christmas card or Chatbooks photo book. Add a blanket to make the outdoor scene feel extra cozy.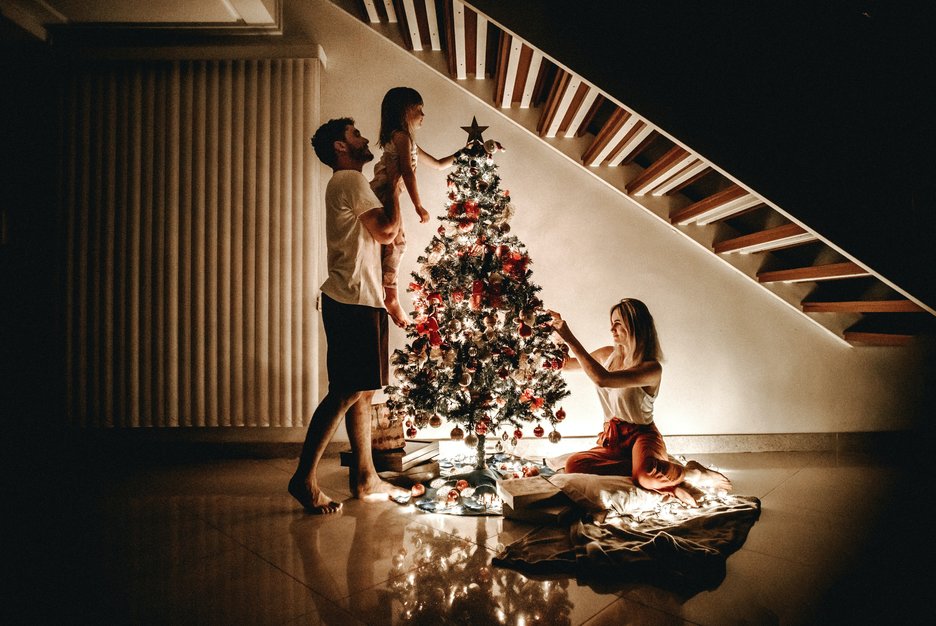 21. Under the stairs
Underneath the staircase has never looked so magical. Snap a couple of shots of your little ones hanging up ornaments and putting the star on top of the tree.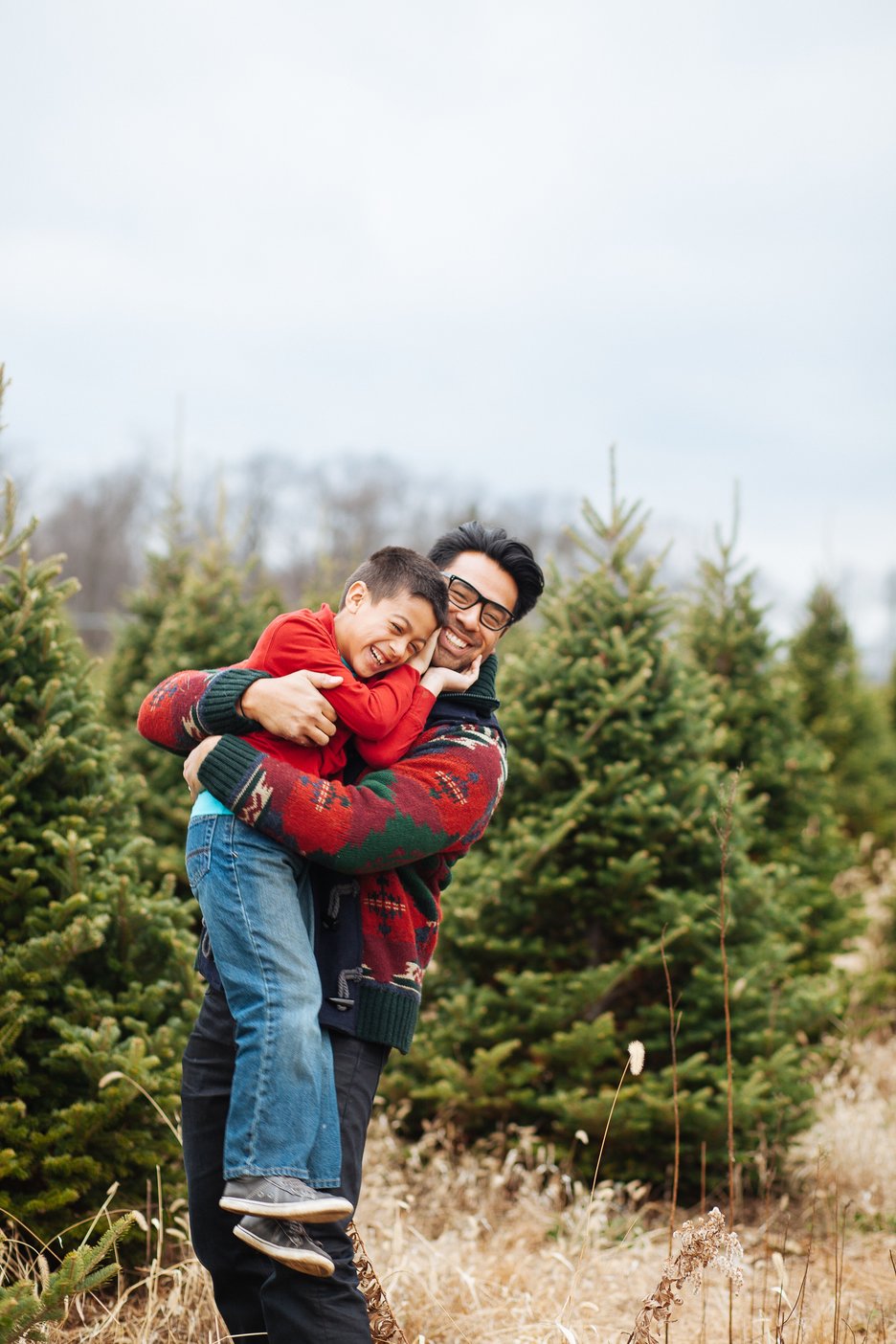 22. At your local tree farm
This candid moment is one that is sure to make it into your Chatbook Instagram Series this season.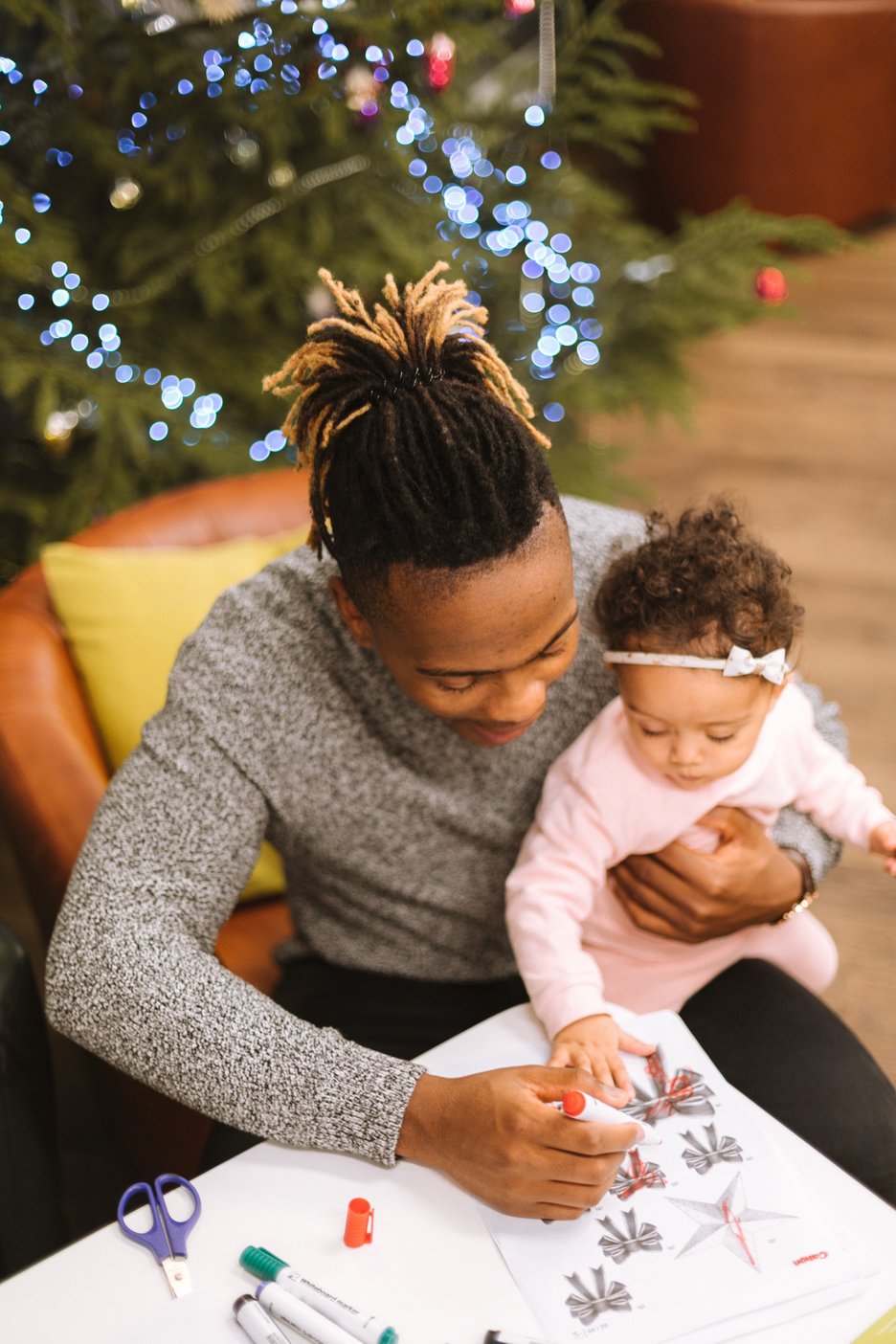 23. At the craft table
Is there anything more precious than this father daughter duo coloring by the Christmas tree? Snap photos with your holiday craft set up for a fun, festive feel.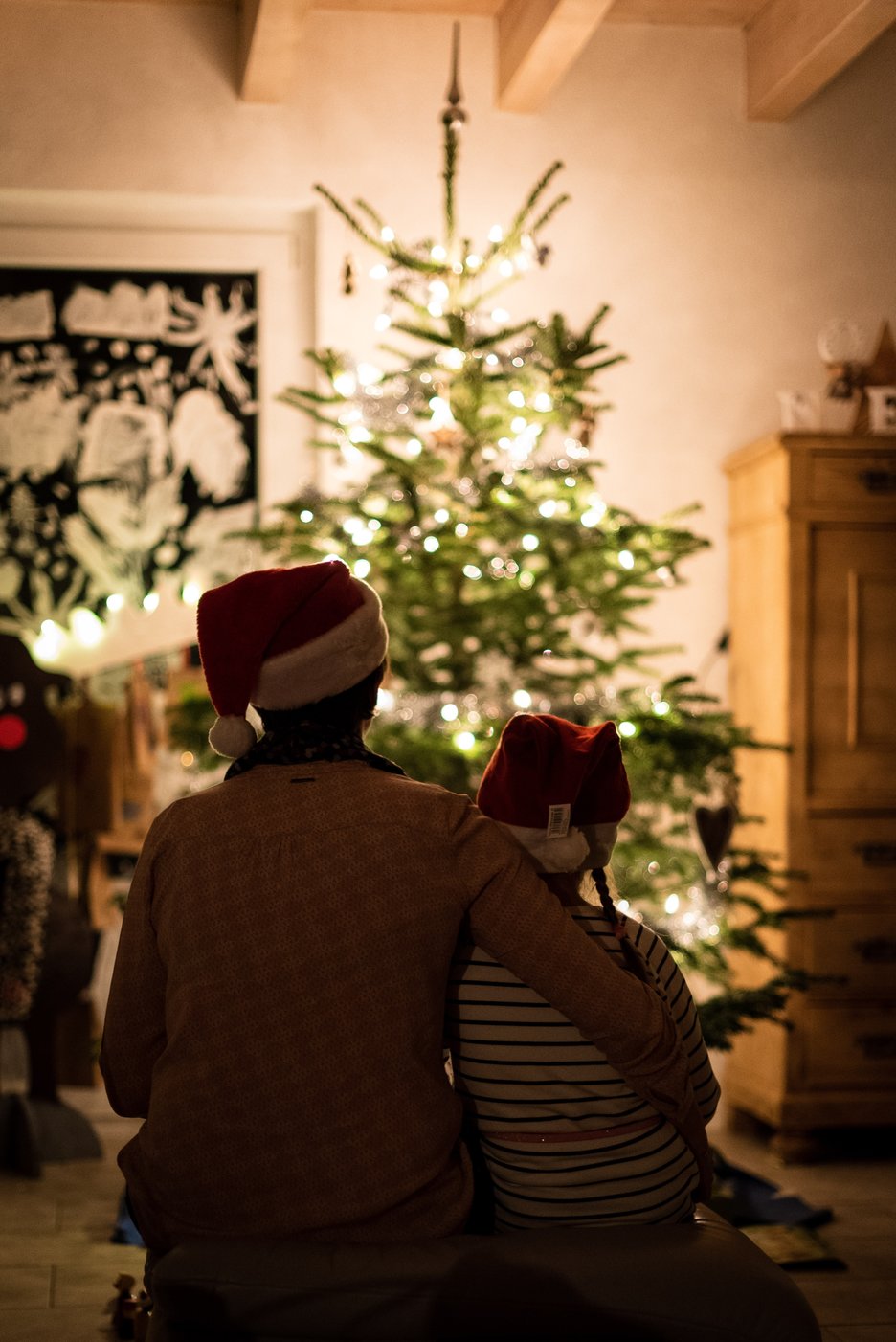 24. Looking at the tree
This tender moment between siblings staring at the Christmas tree totally shows off the spirit of Christmas! Don't you love cozy at-home photo shoots?