20 Traditional Housewarming Gifts For Friends, Family and Neighbors
Whether you're looking for something that's symbolic and meaningful for friends and family, or just something to break the ice with a new neighbor, we've got you covered.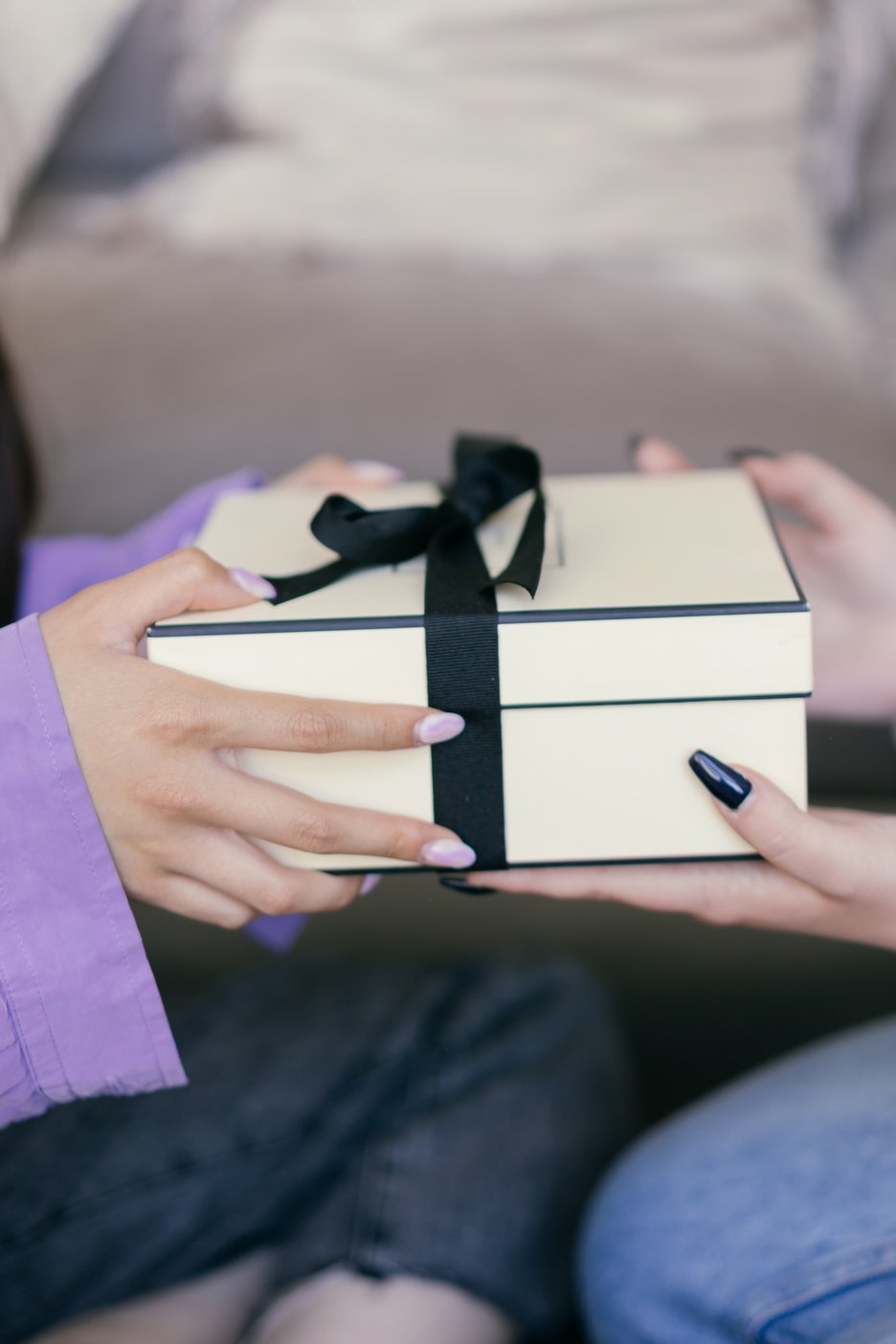 There's no place like home, there's no place like home, there's no place like… a new home! Whether there's a yellow brick road leading to the door or not, it's traditional to give a meaningful housewarming gift when someone you know (or a neighbor) moves into a new home. If you're trying to decide between something that's symbolic and brings good luck, or a typical present like salt or a gift basket, we've got you covered with a range of thoughtful and traditional housewarming gifts that'll pull at their heartstrings.
While thinking of a gift for new homeowners, you can't go wrong with a present that's sentimental and personal. Gift them something to help them document their life in their new home, like a photo book subscription or Chatbooks gift card — that way they can easily preserve every moment of their new adventure in a photo book! Even better, they can add captions or text pages with thoughts on their favorite memories. Read on for new home gift ideas to give family, friends and neighbors.
Traditional Housewarming Gifts
Gift a Photo Book Subscription

There's nothing better than making new memories in a new home, which is why gifting a monthly photo book subscription is a thoughtful housewarming present, especially for a new homeowner. Whether you know the new residents personally or not, there's always so much excitement and sentimentality when moving into a new home — and what better way to document it?

Plants

Big or small, on the desk or hanging from the wall, houseplants are a quick and easy way to bring happiness into a home — and to meet your new neighbors! Every time they look at your plant they'll remember their warm welcome into the community. Houseplants are also an easy way to add a pop of color to any space and make it feel cozy.

Fruit Basket

It may seem cheesy (it's actually citrus-y), but a fruit basket is a great way to congratulate family and friends on their new home, or to meet your new neighbors. They'll definitely need something to snack on while they unpack all their boxes, and they'll appreciate the thoughtfulness in your present. Plus, no one wants to go to the grocery store after a hard day of work!

Photo Book Filled with Memories

A personalized Classic Photo Book is a super thoughtful gift, whether you include photos of your friends and family growing up in their childhood home, or you include the adventures and memories you've had together. It's a great reminder that home is all about the people we love and the memories we share together, wherever that may be. And it's a beautiful way to bless their new home with good luck and new memories.

Charcuterie Board

Did somebody say cheese board? Bring the makings of a charcuterie board, with various cheeses, meats, crackers and bread, and offer to help your friends and family unpack and organize in their new home. Or, if you're bringing this gift over to strangers, a cheese board is a great ice breaker to meet your new neighbors and get to know one another.

Hand Towels

They don't need to be monogrammed, just ready to use. Moving means cleaning and unpacking, so there'll be a lot of trips to the sink to wash dirty hands. Having hand towels ready to use is something people often forget when they move, plus nice hand towels can leave a lasting impression.

Laundry Kit

Unpacking is hard, and finding the right box that has everything you need to put clean sheets on your bed? Even harder. It's going to take a while to organize every household item, which is why bringing over a laundry kit with items like detergent, dryer sheets or balls, stain remover, and even a laundry basket is super thoughtful.

Olive Oil

This traditional gift, which can also be substituted with any cooking oil or vinegar that's typically used in the kitchen, is always a crowd-pleaser. And olive oil in a glass jar also doubles as beautiful home decor.

Honey

As the new residents soak in their sweet new digs, it's only right that they receive something else that's sweet! Local honey is a great gift, plus a great icebreaker to talk about local farm stands or stores with your new neighbors.

Muffins

When you think of bringing something over to meet new neighbors, do you picture holding a giant basket of muffins? This traditional gift (both a breakfast and a dessert), is a great way to introduce your family and make new friends. And if you're a family with a sweet tooth, you can't go wrong with a tray of cupcakes, either.

Kitchen Kit

Sponges, dish soap and drying racks, oh my! Between all those hours of unpacking and moving, they're going to have to eat! And nobody wants to make a pile of dishes in their new sink before they've even broken out their kitchen supplies. Based on the traditional ideas of gifting a broom, you can't go wrong with cleaning supplies like a sponge, cute hand soaps, dish towels or dish wands.

Salt

Spruce up this traditional housewarming present with a cute, modern set of salt and pepper shakers. You know they'll use it, and the shakers double as a nice piece to sit on the counter or on the table.

If you're bringing a present for friends or family, gifting Wall Tiles using pictures of great memories and adventures will help to warm up their new place and make it feel like home. Plus, the peel-and-stick adhesive can be used up to 50 times, which means if they want to change which room to display their photos in — and who doesn't move their decor around a million times in a new home — they can!

Candle

Traditionally used to bring light and warmth into a new home, candles are still a great present for most occasions (unless it's your kids' go-to present for every birthday or holiday). Pick a nice scent or color that can be added to the new home, and here's the best part: Candles are great to gift whether you're friends, family or strangers.

Wine or Sparkling Cider

A bottle of wine is a common traditional housewarming gift, meant to be shared with new or old friends and family. This is especially thoughtful if you know the person you're gifting to (and know what they like!) so you can stock their shelf, but if you're opting for a present for a stranger (and you don't know their drinking preferences), it may be best to choose a different option. When in doubt, a non-alcoholic sparkling cider can be a nice bit of bubbly to cheers to a new adventure in a new neighborhood.

Bread

Whether it's a loaf of focaccia or homemade banana bread, you can't go wrong with either sweet or savory. Bread is a traditional housewarming gift, and whether you're bringing a loaf that can be used for breakfast or dinner, the recipient will thank you for your delicious present.

Welcome Mat

Nothing says welcome to your new home quite like a welcome mat! After all that work unpacking and deep cleaning, they'll definitely want to keep their new home nice and tidy — and having a mat to wipe your shoes on isn't always high on the priority list. If you know the family well, go for something that's their style, and if not, something as simple as "welcome" or "hello" always works.

Cutting Board

Inspired by the traditional gift of wood, cutting boards are always useful in the kitchen (especially when you've worn the same one down for the better part of a decade). If you know the names of the recipient, you can also get it monogrammed. And if they're a family member, bonus points if you engrave the board with a family recipe!

Winter Kit

If you're looking for a housewarming present for a home in an area where it snows, you can't go wrong with the essentials like a snow shovel, ice scraper, snow brush, cover for their windshield, salt to prevent slipping, and even winter gloves. Cold weather can come quickly and any tools to prepare are always helpful.

Gift Card to Dinner

In this day and age, what's better than a gift card to a local restaurant the family has yet to try? If you're unsure of nearby restaurants, even something as simple as a DoorDash or UberEats gift card (so they don't have to worry about making dinner while they're still unpacking their pots and pans), is super generous.
Choosing the best housewarming gift for a friend or neighbor doesn't have to be hard. Whether you're searching for symbolic or meaningful housewarming gift ideas for the new homeowners around the corner, or someone you've known your whole life, you can't go wrong with something personal, like a Chatbooks photo book. There's nothing like creating and saving memories as you start a new adventure in your new home!