12 Thanksgiving Photography Tips and Ideas You'll Love
Shoot your shot with these fun candid and posed pic ideas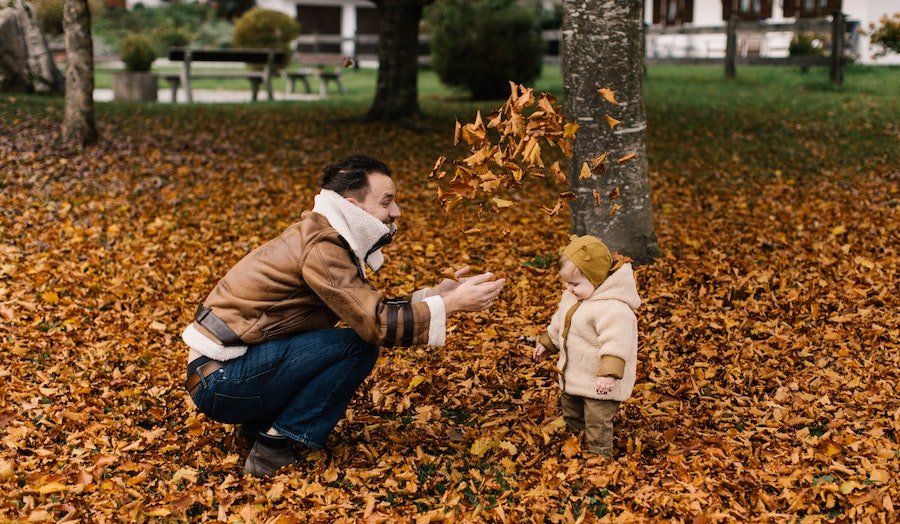 Touch football games, flannel outfits and oven mittens, these are a few of my favorite (Thanksgiving) things! Whether you love the holiday itself or the day after — because eating Thanksgiving dinner leftovers in every combination of sandwich is a great idea — it doesn't matter if the stuffing got a little crisp, your in-laws have extended their stay or that your kids said they were grateful for their "video games" — it's all worth capturing! One way to make family memories is by planning a Thanksgiving photoshoot for your family. If you're unsure what kinds of pictures to take (and where, and with what props?), don't stress. We found 12 Thanksgiving photography tips to shoot amazing autumn pictures that everyone, even your MIL, will love.
And after all that time spent on your Thanksgiving food and decor, it's no wonder your camera roll is filled with cute shots of your family in coordinating outfits (and pictures of all those pies you spent hours baking). Don't let those pics get lost in your phone, print them in a holiday-inspired photo book, or hang them on your wall with Canvas Wall Tiles. And if you love saving your favorite memories from every month, print 30 pictures each month with a Monthbooks subscription.
Take photos baking with the family

Whether or not you're the star baker in your family, Thanksgiving is a great time to come together with delicious food and family traditions. Take some awesome candid shots in the kitchen or snap your family as they start piling food onto their plates.

Capture Thanksgiving traditions

Every family has Thanksgiving traditions that result in some LOL-worthy photos. Some families might run a 5k race while others opt to watch a new holiday movie together. Whatever your annual tradition, take family photos so you can cherish these moments and perhaps even use them for your Chatbook!

Snap a group photo

Family and friends coming together is a rare and very special occasion for some. Be sure to include time for a photoshoot with the whole group as they gather around the dinner table for a delicious meal.

Photograph the prayer process

If your family is religious, capture the special moment of prayer around the Thanksgiving table. Designate a family member to take photos of the prayer in process. Consider an overhead shot of people holding hands or a long angle along each side of the dinner table.

Go for candid photos

Candid photos are great for some organic content to fill your photo albums. Take pictures of your siblings laughing as they share their favorite holiday memories. Snap a few shots of dad carving the turkey. These will be great memories to look back on.

Immortalize your tablescapes

Let's face it: You put a LOT of work into making sure the dining room table looks jusstttt right. This year, be your own biggest fan by taking a series of beautiful shots and close ups of the dining table with dinner prepared.

Get photos of people enjoying the food

Odds are you've been dreaming of Thanksgiving dinner since Black Friday of last year. Nothing beats the turkey, cranberry sauce, stuffing and mashed potatoes. Are you drooling yet? Be sure to take pictures of your guests enjoying the dinner and laughing together as they eat.

Don't forget about dessert

The desserts during the holidays can be masterpieces in and of themselves, and the sweets table is always a work of art great for a photo op. Make sure you treat yourself to an extra slice of pie!

Remember the Turkey bowl

It's hardly a Thanksgiving holiday without a little football. This year, as you turn on the big game or do your own turkey bowl in the backyard, be sure to bring the camera for some fun action shots.

Pose with Thanksgiving props

A great way to bring your kids into the photos and to help entertain them is through props. Collect all the turkey paraphernalia you have and give it all to the little ones for an adorable photoshoot.

Shoot post-meal naps

For a seriously hilarious photoshoot, start snapping pictures of all the food comas that have resulted from your delicious dinner. Grandpa lying on the couch with his mouth wide open, mom curled up on the floor… they all make for some great photos.

Make a fall backdrop

Fall leaves, pumpkin patches and deep oranges and reds all are great backdrops for a beautiful Thanksgiving photoshoot. Find a spot that speaks to you and snap away!