How To Wrap A Present Like a Pro: A Step-By-Step Guide
Unleash your inner gift-wrapping guru and dazzle with every package!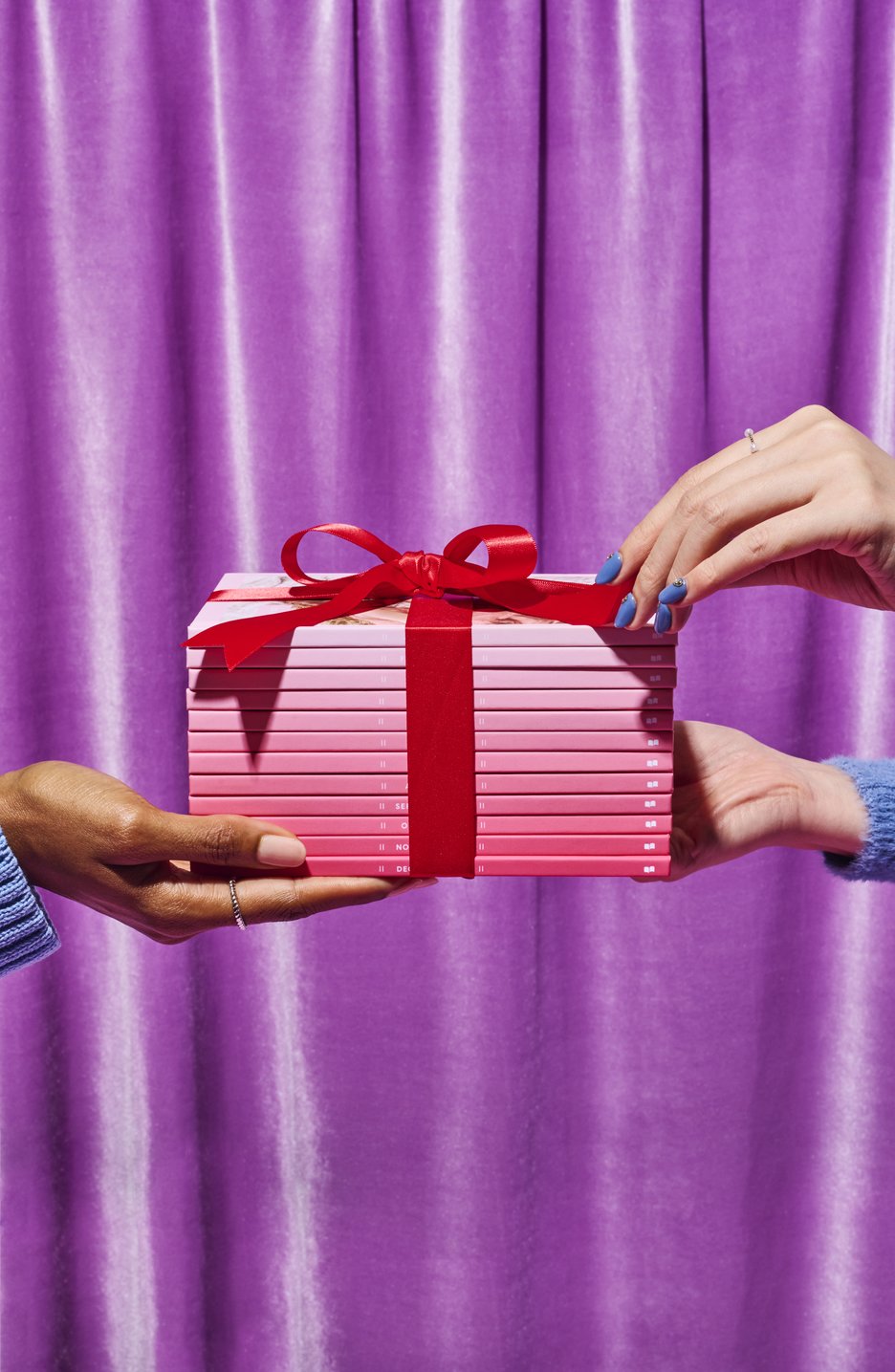 You want to impress with a stunningly wrapped present but your gift wrapping skills are…a little rusty. Between papercuts, crinkled gift wrap and not enough gift wrap, you've thought about throwing in the towel and opting for a gift bag. This is your sign to not give up. Enter this easy, gift wrapping how-to to save the day. Learn everything from how to wrap a present without tape (yes, it's possible!) to how to wrap a gift basket, and more.
Step One: Acquire the Gift in Question
Searching for a present that's meaningful, personalized, and easy to gift? Here's a great idea: Gift them their own memories in a photo book. Head to your camera roll and select the photos you want to include, hit "send to print" and that's it!
You can add a snazzy designer cover (like these Rifle Paper Co. florals) or you can choose a favorite photo. Take your present up a notch and gift them a photo book subscription, so they can create a new photo book every month. This way they'll have the liberty to choose their favorite photos and cover options while keeping up on their best memories.
If you really want to impress, consider printing their memories in a luxurious, Layflat photo book like this one. It's just as easy to make but with a more deluxe feel.
The Basics: How to Wrap a Present
Let's start with the fundamentals of how to perfectly wrap a gift.
Gather your supplies. You'll need wrapping paper, scissors, tape, and a sprinkle of creativity
Lay your gift on the paper, ensuring you have enough to cover it completely (this is important!)
Fold the paper over the present and secure it with tape along the edges. You can even tape the wrapping paper directly to the gift, just make sure you're using tape that won't damage the gift itself
Ta-da! You're on your way to becoming a gift-wrapping superstar!
The Dance of Wrapping: How to Gift Wrap a Box
Much like square dancing, there's an art form to wrapping a perfectly square box. If you've been wondering how to wrap a present box, simply follow the steps below:
To wrap a box, place it upside down on the paper
Fold one edge over the box, then the opposite side, and secure with tape
Next, fold the remaining sides over each other and tuck in the corners. Make sure the creases are straight. If you find them sticking up, refold and try again. This is key to having a neatly wrapped box
Tape those babies down
Voilà! Your perfectly wrapped box is ready to shine.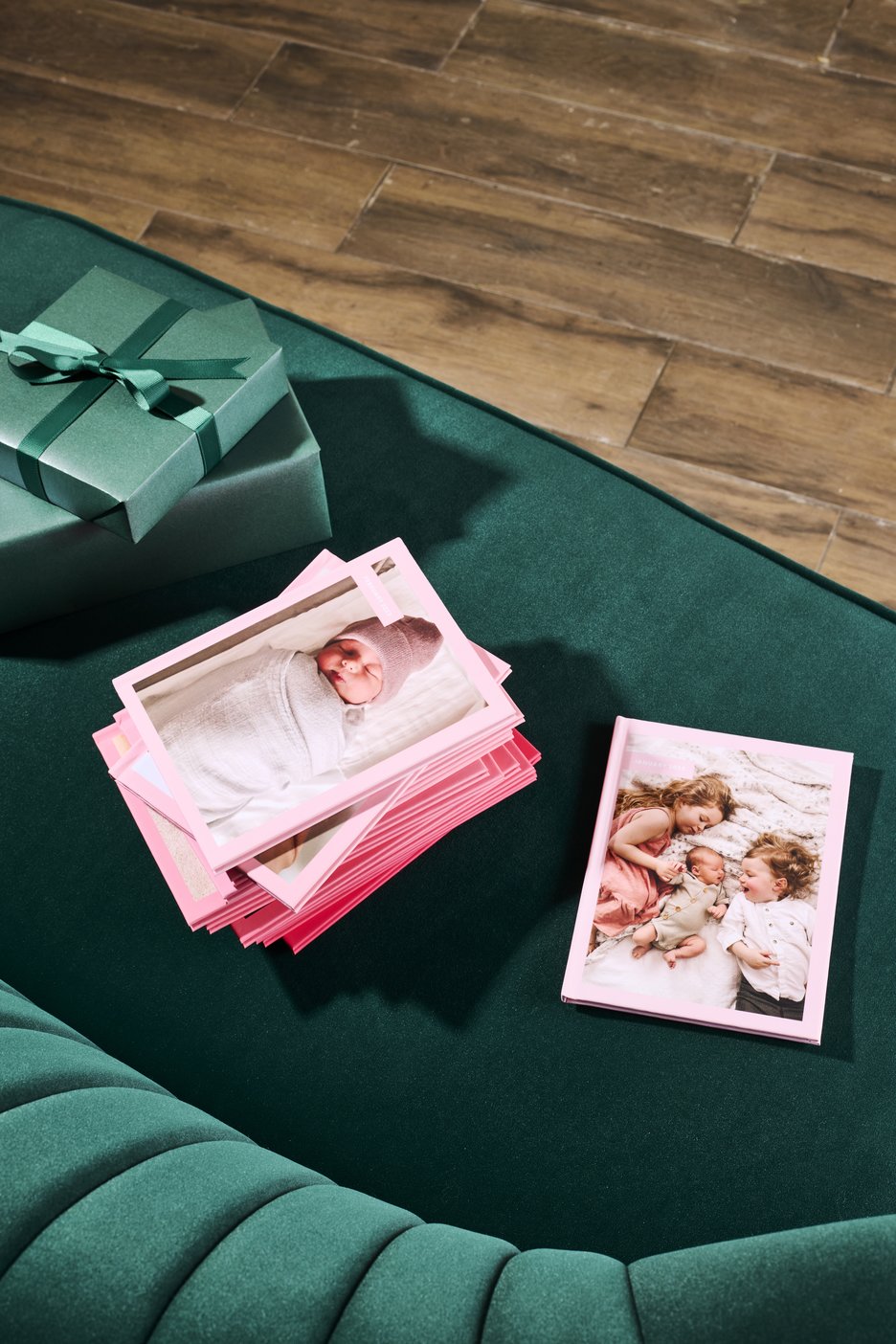 A Sticky Situation: How to Wrap a Present Without Tape
Tape didn't always exist. Back in the day, you could find gifts beautifully wrapped only with ribbon or string. Here's how to accomplish that:
Fold the edges of the wrapping paper nice and tight over the gift
Use ribbon or twine to securely tie
Check out this tutorial for more in-depth steps
Not only will your gift have a unique charm, but you'll also avoid any sticky tape mishaps. Remember, creativity knows no bounds when it comes to wrapping presents!
The Ultimate Wrapping Challenge: How to Wrap Oddly Shaped Gifts
Oh, the joys of wrapping an oddly shaped gift! Fear not, brave wrappers, try these easy steps:
Cut a piece of wrapping paper large enough to encase the entire gift
Gently fold and mold the paper around the shape, securing it with tape as needed
Make sure all of the creases are resting flat on the gift to give a tidy appearance
You took the time, you wrapped with love and care, your gift recipient is bound to love your gift no matter what.
A Beautiful Bundle: How to Wrap a Gift Basket
Gift baskets bring a touch of elegance and variety to any occasion. Traditionally, gift baskets are wrapped with clear or colored cellophane to show off all the goodies inside.
Head to your local thrift or arts-and-crafts store to pick your basket
Fill your basket with all the goods. Throw in some small items as well as larger gift items. Think candies, gift cards, photo books and boxes of chocolates
Add in some colorful packaging material for extra festive flair
Fold the cellophane up and over the basket, securing it at the handles with a ribbon or a festive bow
Don't forget to add a personal touch with a handwritten note
Your gift basket will be a showstopper!
Small But Mighty: How to Wrap a Gift Card
Everyone loves a gift card! What they lack in size they make up for in value and meaning. To wrap a gift card:
Cut a piece of decorative paper slightly larger than the card itself
Fold the paper in half and place the gift card inside
Neatly fold the edges and press down any wonky creasing
Secure the edges with tape or a sticker
Add a mini envelope for an extra touch of charm
Who knew wrapping a tiny treasure could be so delightful?
No matter the outcome, your giftee will be overjoyed with their present! Gift them something meaningful, like a photo book of their memories for an extra personalized touch. Remember, making an effort and showing you care is more valuable than any kind of wrapping paper.