19 Monthbook Cover Ideas That You'll Want To Use Right Away
Just started your monthly subscription? Try these genius cover ideas and get all the compliments.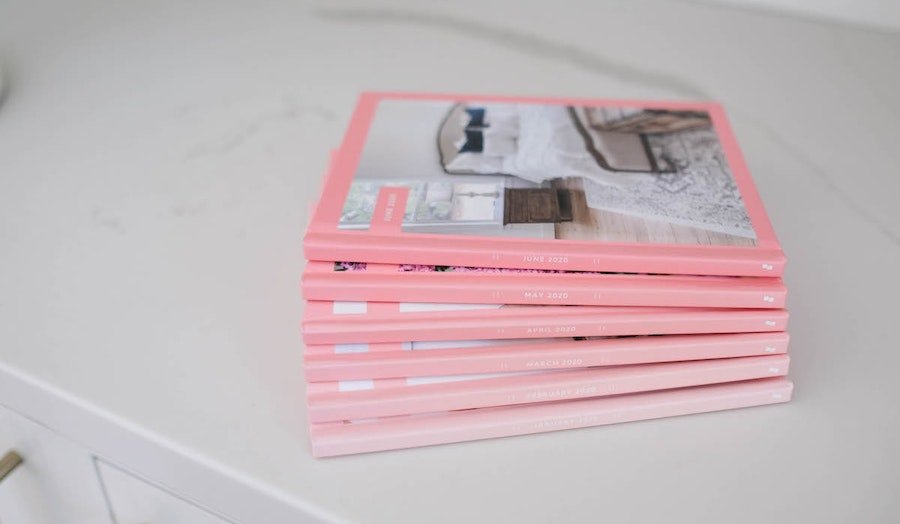 Just when you thought your Chatbooks obsession couldn't get any bigger… meet our brand spankin' new product, Monthbooks! Trust me when I say you don't want to miss out on these awesome books. Starting at just $10 a month, you can receive monthly photo books filled with 30 of your fav moments from the past 30 days. Who doesn't want a 5x7" magazine subscription to their own life? Choose a hard or soft cover collection and select your color palette (the black hardcover Monthbooks are so chic, but have you seen the Sage ombre palette?!). After you select your subscription, just start adding pics! If you're not sure which photo to include on the cover each month, we've broken it down for you by month, holiday, event and occasion. Run, don't walk, to order your Monthbooks.
By Month
January
For your January Monthbook cover, consider using a photo of a stormy day, your favorite snow adventure or a selfie of you accomplishing that New Year's Resolution. This time of year is all about new beginnings, so pick that perfect image that reflects your new year.
February
The month of love deserves a Monthbook cover that warms your heart. Whether it's a smooching selfie, a portrait of your love (aka your pet) or a mirror pic of you and your S.O. on your Valentine's Day date, this cover will remind you of how important *lurve* is in your life.
March
March often comes in like a lion, and out like a two-nager who missed their naptime. Snap photos of nature during this transitional month and use one of those pics as your Monthbook cover! Photograph a bright winter sunset or have a photo sesh once your daffodils come up. If you're not a nature-lover, consider using an adorable spring OOTD pic as your cover. If you're not getting out of your sweatpants much these days, take an OOTD photo of your pet and use that!
April
Take it from Miss Rhode Island in Miss Congeniality when she describes her perfect date: April is not too hot, not too cold. All you need is a light jacket as you head out to your mailbox to grab your Monthbook! With spring in full swing, you have Easter, April Fool's Day and Earth Day as perfect photo ops for your Monthbook cover. If you want a more abstract cover this month, think pastels and greenery. Did you get a bouquet you loved? Did you switch out your winter comforter for your favorite pastel quilt? Shoot it and print it!
May
N'SYNC was onto something when they sang, "It's gonna be MAY!" Get hyped about the warmer weather and, if you have kids, celebrate that school is also wrapping up this month. A few great cover ideas for your May Monthbook include: a school graduation photo, pool days with the kids or the first family BBQ of the season.
June
Let your Monthbook soak up the sun with a summer-y cover that'll give you all the suntan-watermelon-long-day feels. For your cover, consider a pic of a perfect beach day with your friends, an outdoor adventure or a selfie of you laid out on the picnic blanket with all the snacks.
July
This month is all about the red, white and blue. For your July Monthbook cover, opt for a pic of sparklers or your family in matching Americana t-shirts. If you pay homage to the 50 states with a summer road trip, use one of your fav pit stop photos as your photo book cover.
August
Blink and summer is over. Where does the time go? Immortalize your happy warm weather days with a Monthbook cover that pays tribute to your summer fun. Use a picture of your favorite summer moments, including the kids freaking out over the Slip 'N' Slide or the heaping pile of watermelon that you would eat for breakfast, lunch and dinner. Your cover can include a photo of you and your gal pals in your bikinis by the pool or an open road on your favorite drive with the windows down. For an artsy cover, try a close up shot of the pool (for an all blue, textured design) or capture some clouds on a nice day.
September
🎵 It's the most wonderful time of the year! 🎵 For September, your Monthbook cover might feature your little ones in their first day of school outfits, a work selfie or even the changing leaves in your neighborhood.
October
Cue the Spooky festivities and ghostly goodies! While the leaves are bright with their autumnal colors, you are taking photos of pumpkin spice and everything nice. Photos of cozy sweaters, fuzzy socks and overall fall vibes are all good options for your October Monthbook cover photo.
November
Give thanks this month! The holidays are on the horizon and families are gathering from all over. As you are snapping pics throughout November, consider your Thanksgiving table centerpiece, candid family moments or your dad falling asleep after a long meal as the front cover for your book.
December
Can you believe you have a whole year of memories in your hands?! Your final Monthbook for the year is sure to give you all the feels. Great options for your December cover include a picture of your holiday decor, your fav festive outfit or your family huddled around the Christmas tree. Do you have an annual tradition like making a big Gingerbread house? Take a pic of your masterpiece and use it as the cover. Do you take your yearly family portraits in the winter? Use one of those as your lead image.
By Occasion
Graduation
Whether your kiddo is moving on from preschool or high school, grad moments are a big deal! This occasion could be a great photo op to use on the cover of your Monthbook.
Baby
Oh, baby! Feature your ultrasound photos or your baby bump as your Monthbook covers as a way to document your pregnancy. If you're in the process of adopting a child, include a moment from your family planning journey as the cover for the months leading up to your adoption date. Then, when your little one arrives, they can become the image on the monthly cover.
Weddings
Planning a wedding can feel like it takes decades, amiright? If you're in marriage mode, use your Monthbook monthly covers to show off the stages of your planning process. Maybe September features a photo of your cake tasting, October showcases your visit to the bridal shop for a final fitting and your November cover is a photo from the big day!
Birthdays
If you've got a big family, you're going to have a lot of birthdays to celebrate. Each person can get their own Monthbook cover that matches with their birth month!
Milestones
If you bought your first home, adopted a pet or started college, these milestones are important parts of life that you'll want to document. Include those moments in your Monthbook, and consider using those photos of you in front of your new home or with your pup as the cover of your album.
Career
Some years are unpredictable, and finding a new job can be a great accomplishment. If you or a loved one starts a new job, take pictures of the new office building or your jazzed up WFH station. If you've just landed your dream job, simply the logo of the company can make a memorable Monthbook cover.
BFFs
Whether it's a special occasion or just because you want to celebrate how much you and your bestie love each other, dedicate a cover photo of your Monthbook series to your best pal ever.