Gone are the days when bigger was always considered better in the wedding world. Enter micro weddings, the latest trend that's taking the wedding industry by storm. But what is a micro wedding? How can you plan one? And why are they becoming so popular? Read on to dive into the world of micro weddings and discover why these intimate celebrations are becoming a top choice for couples everywhere.
Whether you're planning on having a micro wedding or a big affair, the first thing you'll want to do is capture all the memories you can. While you're savoring the bliss of your big day, make sure to have someone on hand to snap photos of your best moments. After you say, "I do" you can print all of those special memories and turn them into a photo book you can look back on with your sweetheart for years to come. There are so many great photo book options to help you capture the magic of your big day. Print photos from your engagement, bachelor and bachelorette party, and wedding shower in a Classic Photo Book. Print your wedding photos in a super luxe coffee table book like the Premium Layflat Photo Book. This way you'll always remember this very special time in your life and the time leading up to it.
What are micro weddings?
In simple terms, a micro wedding is a small-scale wedding celebration that typically includes no more than 50 guests. It's an intimate affair where couples can focus on quality time with their nearest and dearest. Micro weddings offer a more relaxed and personal atmosphere, allowing you to truly savor every moment of your special day.
Why choose a micro wedding?
There are countless reasons why couples are opting for micro weddings. Firstly, they offer a more budget-friendly alternative to traditional weddings. With fewer guests to accommodate, micro weddings can help keep costs in check without compromising on style and elegance.
Additionally, micro weddings provide an opportunity to create a truly customized and unique experience. You can focus on the details that matter most to you, from personalized decorations to curated menus. It's all about creating an atmosphere that perfectly reflects your love story.
Planning your micro wedding
If you're wondering, is there a micro wedding planner near me? Good news! Most regular wedding planners would be delighted to help you plan your micro wedding. Having a professional micro wedding planner will ensure a seamless micro wedding experience. These experts specialize in creating intimate celebrations and will help bring your vision to life. Whether you're dreaming of a backyard micro wedding, an outdoor micro wedding, a micro wedding at home, a mountain micro wedding affair amidst nature, or a romantic destination micro wedding, a planner can handle all the logistics and relieve the stress of coordinating the event.
Creating a micro wedding checklist
While micro weddings may be smaller in scale, they still require careful planning. To help you stay organized, we've put together a handy to-do list:
Set a budget: Determine how much you're willing to spend on your micro wedding, taking into account the number of guests, venue, catering, and other essentials.
Choose a venue: Decide whether you want an all-inclusive microwedding package or if you prefer a DIY approach. Options range from backyard celebrations to stunning mountain or outdoor locations.
Guest list: Make a list of your closest family and friends who you'd like to share your special day with. Keep in mind the limited guest count for a micro wedding.
Select vendors: From photographers and caterers to florists and musicians, choose vendors who align with your vision and can accommodate smaller weddings.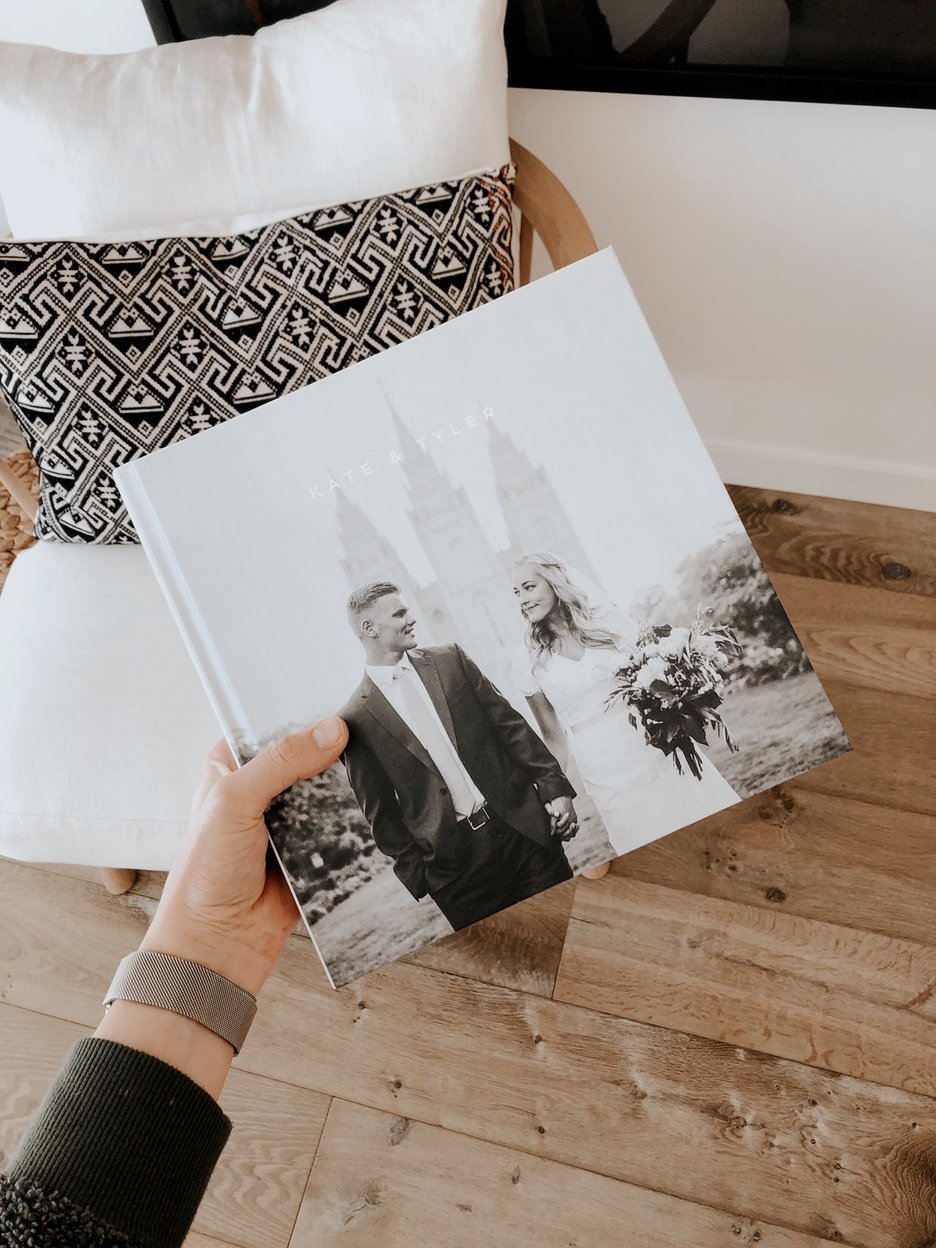 Personalize the details: Add personal touches to your wedding by creating custom invitations, selecting meaningful decor, and curating a menu that reflects your tastes.
Ceremony and reception: Plan the flow of your ceremony and reception, including any special rituals or activities you'd like to include.
Wedding attire: Find the perfect wedding attire that suits the style and ambiance of your celebration, whether it's a traditional gown or a more casual and relaxed outfit.
Capture the memories: Hire a talented photographer and videographer to capture the intimate moments and emotions of your micro wedding. Don't forget to turn your photos into a photo book you can remember for years to come!
Celebrate and enjoy: On your big day, relax, embrace the love and joy surrounding you, and savor every precious moment.
Micro wedding cost
One of the biggest advantages of microweddings is their affordability. While the cost will vary depending on location, micro wedding planners, vendors, and the scale of your celebration, micro weddings generally offer significant savings compared to larger weddings. By trimming the guest list and focusing on what truly matters to you, you can create a beautiful and memorable day without breaking the bank and keeping the cost of a micro wedding down.
Now that you know what is considered a micro wedding, remember, they're all about celebrating your love in an intimate and personalized way. Whether you opt for a cozy backyard affair, an enchanting mountain backdrop, or a romantic destination celebration, micro weddings allow you to focus on the moments that truly matter. Commemorate your big day by saving your favorite moments in a photo book that you and your new spouse can enjoy looking back on.
So, if you're looking to create a wedding experience that is authentic, intimate, and unforgettable, consider joining the micro wedding revolution. Celebrate your love in the company of your closest loved ones, and create and print memories that will last a lifetime.