6 Creative, Quarantine-Friendly Ways To Celebrate Grandparents Day While Social Distancing
Feel close even if you're staying at a distance with these genius ideas!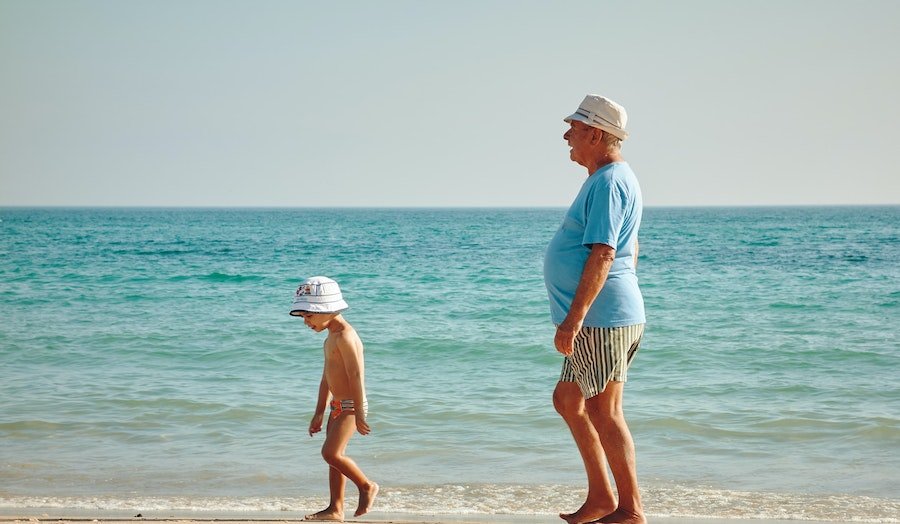 Some say love is spelled t-i-m-e, and Grandparents Day is a great time to share your love with your elders! We've gathered several quarantine-friendly ways to help celebrate the grandparents in your life and in the lives of your children. Why? Because Grandparents Day 2020 is likely to look a little different. With people observing social distancing, creativity is a crucial part of any celebration right now. Make grandad, papa, mee-maw or nana feel extra special with these out-of-the-box and ultra special National Grandparents Day activities and ideas.
Take a Walk Together in Nature
Getting out in nature is a great way to spend quality time with each other. Being in the great outdoors allows for easy social distancing while enjoying each other's company. You can jazz up the walk by taking turns playing I Spy.
Virtual Story Time
Pick a favorite bedtime story and read to each other using your preferred video conferencing app. Want to change things up? Start the day with story time. It's sure to get the morning off to a great start!
Schedule Window Visits
When close contact isn't an option, penciling in some face-to-face time through their window is sure to light up a grandparent's face! Take your time together to the next level by bringing washable window paint. Draw some artwork or write a love note for them to enjoy even after the visit is over.
Have a Picnic in the Park
Pick up Grandpa's favorite food and enjoy lunch together! Research your local parks and pick one with picnic tables for easy dining. Bring the hand sanitizer and some disinfectant wipes to clean surfaces and enjoy your meal together, alfresco.
Deliver Care Packages
If you can't be with grandparents in person, you can mail them a care package. These can be filled with pictures of the kids, a favorite snack, and perhaps a small gift, such as a Chatbook!
Virtual Hug
Help grandma and grandpa get set up for more frequent virtual phone calls. Teach them how to use video chat on their smartphones or tablets. Then talk frequently to them, not just on Grandparents Day. Share one thing that made you happy that day, what you ate, or tell them a riddle. Everyone loves feeling connected to their loved ones.