15 Girlfriend Photo Book Ideas She'll Totally Love
Flowers die, but photo books last forever. Read on for creative gift ideas she's bound to love.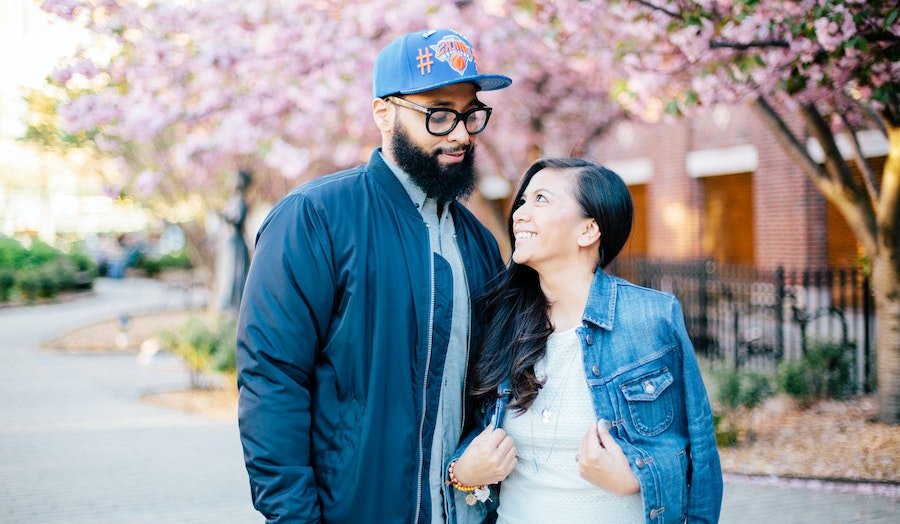 Let your girlfriend know that you love and appreciate her with a timeless photo book. If you have an anniversary coming up, her birthday is around the corner, or you just want to surprise her with something special, Chatbooks has got you covered. Whether it's an ongoing photo book series, a layflat book, or a personalized photo book of all of your adventures together, a printed collection of your precious moments is the perfect way to say "I love you." You will get MAJOR points for this thoughtful gift. Check out these creative girlfriend photo book ideas for the next time you're stumped on a gift...
Photo Book Series
Let your love live on and on with a Photo Book Series. Create a private IG account where you can share your most precious pictures, and connect the account to an Instagram Photo Book Series. Not only will you receive a book every time your Series hits 60 pages, but you'll also be able to write about your photo ops in the captions so you can remember all the details.
Luxe Layflat Photo Book
Looking for a big, fancy book that'll do your pics justice? Opt for a layflat photo book, which features super thick, beautifully saturated pages. A layflat book is great for special occasions like a birthday or Valentine's Day.
Our Love Story
Create your own classic photo book where you can share your love story from start to finish. Add in all the photos you have together from the beginning of your relationship until now. Use this as a journal of sorts of your relationship and how it has grown over time.
A Year in Review
What better way to reflect on your year than by reminiscing about all of the good things that happened in your relationship. Choose one of our adorable year in review covers and let your photos tell the story. This will be a treasure for years to come.
The Highlight Reel
If you are an avid picture-taking couple or have been together for years and years, it may be hard to create a single book with all of your photos. Use this as an opportunity to highlight some of your greatest moments together. Use photos from the trips you've taken or pictures that showcase the goals you've reached as a couple.
The Daily Book
You'll always remember your first kiss or the day you got married, but what about the little, everyday moments that make your life so sweet? Think doing dishes, making dinner, going on walks around the neighborhood, watching movies, etc. Capture those moments and print them in a book.
Selfies
Looking for a no-fuss theme for your photo book of you and your girlfriend? Follow Kimmy K's footsteps with a bound kook of selfies. Include selfies from your big trips, anniversary dinners, and just cute little moments spent at home.
All of Your Travels
Travel photos for spring? How groundbreaking. You've definitely thought of making a travel photo book featuring all of your fave trips, but have you actually gone ahead and made one?! Now is the time to relive your best travel moments with a cute book!
Congratulations Book
What incredible things has she accomplished as of late? Maybe she graduated, started a new job, or ran a marathon. Whatever it is, use this book theme as a way to celebrate her and add photos of her hard work all along the way.
Her Favorite Things
Show off how well you know her with a book of her fave things ever. Add photos of her family, friends, and loved ones with extra pictures of her at her favorite restaurants and watching her favorite movies.
Quote Book
Start a note on your phone of the funny things she says and create a photo book of moments together mixed in with text pages of all of her funny quotes. This will be such a great memory-keeper to relive those hilarious moments together.
Inspirational Quotes
Create a book full of her favorite, most inspirational quotes. Maybe they are quotes that remind you of her, quotes that she lives by, or phrases that she repeats.This book will serve as a great pick-me-up whenever she's feeling down.
Date Nights
Don't let yourself lose track of all of the fun date nights you've had! Collect all of your photos from your group dates and your one-on-one dinners, and put them all into one photo book.
Dreams and Goals
What are the dreams and goals she constantly talks about? Make a list of those things and use this book as a way to motivate and inspire her to reach for those goals. Add photos of her work along the way and text pages to cheer her on. This will give her the confidence to keep reaching for the stars.
Adventure Book
Keep track of all of the things you've done as a couple that were outside of your comfort zone. Did you go boating, 4-wheeling, or sing at a karaoke night? Make sure you document those moments and add them into a book full of fun adventures featuring just you two.