30 Unique Baby Shower Themes to Welcome a Baby Boy
Rolling out the red carpet for your newest family member? Try a theme that goes beyond the color blue.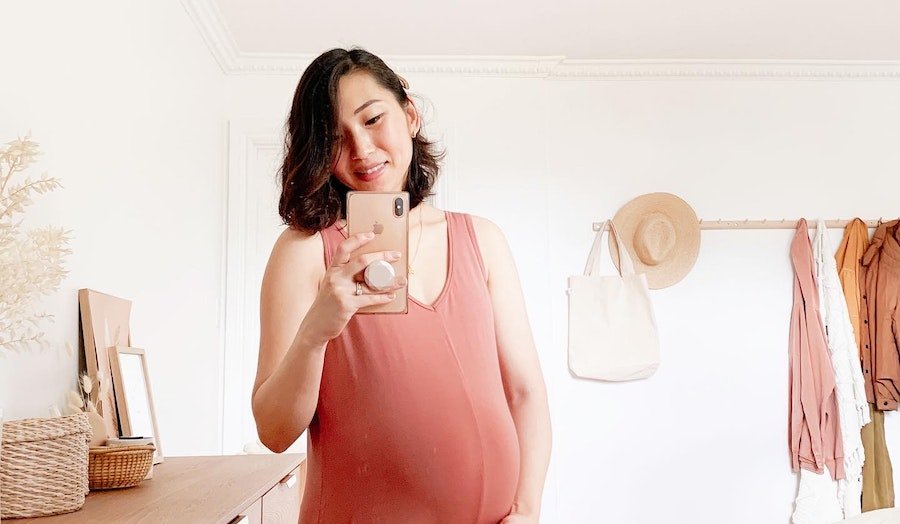 If you're searching for a cute baby shower theme that hasn't been seen before, you've come to the right place. For parents getting ready to welcome a baby boy — or even twins! — into the family with a baby shower, there are plenty of unique party ideas to choose from. (Try these themes if you're having a girl!) Whether you're throwing your baby bash in the fall, summer or winter, we've created a list of super creative baby shower themes for boys (and baby shower games) that'll both inspire you and keep you within budget.
After all that planning to throw a beautiful event (your MIL better thank you), don't forget to print your baby shower photos in a Classic Photo Book! Once your baby arrives, you're bound to take 250 photos of everything from their long lashes to their tiny fingernails. That's why you should get a Monthbooks subscription — print 30 of your favorite newborn photos every month for easy and affordable baby books. To keep track of baby's milestones, print these super easy milestone cards that you can lay next to your baby for the cutest photo ops ever.
Toy Story
Though baby may not be ready to play with his toys yet, ask your guests to bring a toy they loved as a kid, or one they think your baby will really love, and add it to a toy chest that'll hold all of your newborn's favorite items. Decorate with wooden blocks and plenty of cowboy and spaceship decor to represent Woody and Buzz.
Tie Dye
Does this look ever go out of style? Whatever colors you choose, tie-dye is a fun way to incorporate some fun into your baby shower decor. Even better? Grab non-toxic paint and plain clothes (like socks, shirts or a onesie) for baby and ask your guests to decorate a piece of clothing for your new arrival.
Sweet as Ice Cream
Pop that Pepto (isn't being in your thirties a blast?!) and scream for ice cream! There's no way your guests won't have a ball when there's ice cream involved. Give out scoops to your guests, serve a sundae bar or go for a delicious ice cream cake instead. If you're hosting a baby shower in the summer, this sweet theme is the perfect treat!
Cute as a Button
Go for a vintage look with baby buttons (or clothes and toys, like a Teddy Bear, that has them), mason jars, framed photos and burlap for your decor. Using construction paper, pre-cut "buttons" before your guests arrive and ask each person in attendance to write a note, or even guess the name of your baby, on the back side!
Mamma Mia
Put a spin on the classic show/iconic film if the mother-to-be is a big fan. Use lots of blue and white decor (especially anything that looks like a gorgeous tile pattern), plus throw in lots of lemons (and maybe a splash of disco) to make mom feel like she's stepped onto a movie set. When in doubt, play ABBA!
Blueberry
Decorate with hues of blues and purple, serve blueberry-themed drinks and desserts and break out plaids and tiny blueberry baskets to complete the farm-to-table look. This sweet treat is perfect to celebrate your sweet baby boy!
Superhero
While it's true that not all superheros wear capes, the soon-to-be mother and her guests sure can! Think red, yellow and blue, or any colors and themed items that go with mom's favorite superhero — if she's a Marvel fan, you can totally do jewel tones in honor of the infinity stones — as you celebrate Earth's newest hero.
Popsicle
There's nothing quite as refreshing as a cool popsicle on a hot summer's day — which makes this theme perfect for either a summer baby or a baby shower thrown in the summer. Even better? Popsicles are gorgeous bright colors, which makes them great to hand out to guests as a treat, and even more fun to decorate with.
Nursery Rhymes
From "Old MacDonald Had a Farm" to "Humpty Dumpty" and "Twinkle, Twinkle Little Star," there are plenty of nursery rhymes to model your party after. For instance, "Twinkle, Twinkle Little Star" is all about stars, the moon and the milky way — go for bright lights amidst black backdrops and imagery of the night sky.
Sprinkled with Love
Bring out the donut wall! Calling all treats that have sprinkles — we're talking donuts, cupcakes, ice cream, cake, rice krispies and anything else you can think of. For a sprinkle look throughout, serve food that can be "sprinkled," like salad sprinkled with goat cheese or chicken sprinkled with parmesan.
Dr. Seuss
Oh, the places he'll go once baby is born! He'll probably hear a lot of Dr. Seuss rhymes growing up, so it only makes sense his baby shower is the same theme. There's so many books to choose from, plus this is a great opportunity to ask guests to bring their favorite book growing up (instead of a card) to gift to baby.
Baseball
Break out the cracker jacks, popcorn and hot dogs! If you're family is a fan of a particular baseball team — or any sport you prefer — now is the time to celebrate their newest fan. If you need an excuse to buy a #1 fan foam finger, this is your chance.
Rainbows
For this theme, you can use every color under the sun! Think bright colors, puffy clouds and sunshine motifs. (Don't be afraid to break out cotton candy for some edible, delicious clouds, either!) Hang a sun on the wall and use golden streamers to represent sunlight, then add streamers of all the different colors around. Serve different colored fruits and desserts, or add little toppers or multicolored frosting.
Barbeque
If you're a family of grillers, now's the perfect time to gift the father-to-be a #1 Dad grilling apron. Embrace your summer baby with lemonade, BBQ sauce and all the fixings. Plaid and burlap decor is a must, as are all the condiments.
Cravings
What better to serve your guests than all the drinks and food combinations the mother-to-be has been craving?! Whether that's a special flavor of chips or an odd sandwich combo like peanut butter and pickles, let your guests try mom's favorite meals (for the next few weeks, at least).
Cowboy
Head back to the wild west and saddle your baby shower up with cowboy hats, plaid tablecloths, bandanas and anything else that embraces the farm motif. Great for outdoor showers, this theme is a great way to celebrate your soon-to-be cowboy.
Mommy to Bee
This honey-themed event is perfect to welcome mama's sweetest treasure. If you want the food to stay within the theme, go for honey flavors (like Teddy Grahams or honey-flavored candies) for guests, plus add little honey bees to the wall. This theme could also be "Winnie the Pooh," if that fits the guest of honor better.
Zoo
If there's one place you'll visit often with your kiddo, it's a zoo. Break out animal themed decor in the form of plates, napkins, tablecloths and banners to give the illusion that you're surrounded by animals. In terms of colors, you can't go wrong with browns, greens and blues.
Sweet as Sugar
This one's for the future mother's sweet tooth: Gumdrops, candy canes and cakes, oh my! Aside from giving your guests tons of sugar, this dessert-themed party is perfect for welcoming the family's sweetest new addition. Plus, this theme goes great with the diaper game!
Whale's Tale
Make a splash with this under the sea theme! Think scales, treasure, seashells and underwater friends as you plan decor and food, plus use ocean colors like blues and greens. Sand and streamers will add to the ambience, plus you can draw and cut out bubbles to be placed on the walls so it feels like your baby shower is underwater.
Star Wars
Are mom and dad big Star Wars fans? Even if they're not planning on having a child they plan to name Luke or Leia, Star Wars themes are known for their lightsaber "gender reveal" announcements. If mom and dad haven't announced the sex of their baby yet, and want to at the baby shower, this is a great opportunity to grab a lightsaber and turn it on to reveal a color that will let your guests in on baby's biological sex!
Welcome to the World
This theme is a sweet way to incorporate travel into your baby's party. Place pictures of all the places the parents-to-be have traveled around, plus any maps or globes you have on hand. Add dishes from around the world, either a nod to their heritage, places their parents have visited or places the new baby may one day travel to!
'90s Throwback
If mom considers herself a '90s baby, throw it back with bell-bottomed jeans, hair scrunchies and plenty of neon. Play plenty of Britney Spears and Backstreet Boys, and you'll definitely need to throw in a game of "telephone" with your guests. Make sure you pick up all of mom's favorite snack foods, like Dunkaroos and Lunchables for all the guests to enjoy!
National Park
This theme is a no-brainer for outdoorsy families. Grab real or fake trees and plants to use as decor, plus anything green, brown or even blue — and if your baby shower is outdoors, even better! Make desserts look like little trees or lakes, and add little cutouts of bears, moose and any other animals you may find in a national park.
Pumpkin
If the baby's parents are expecting to welcome their little one in the fall, there's no better time to break out the pumpkins (even if it is a little early, no judgment here). Have your guests paint fake pumpkins, or if you have real ones, write messages and wishes for the little one for the new parents to put in front of their home (and see as they bring their new bundle of joy home for the first time).
Stork
This classic motif is all about the flying bird that brings your new bundle of joy right to your door — if only it was that easy! This theme is all about soft blues, clouds and storks — perfect for wall decor and imagery for any desserts. If the parents already have a baby blanket (and maybe with baby's name), be sure to add it to a basket and show it off.
Sweet as a Peach
Speaking of sweet summer babies, this fruit is both a delicious and fun way to celebrate your future baby! Whether you go with "life's a peach" or "sweet as a peach," the oranges, reds and yellows (much like a sunset) are gorgeous, plus you can serve peach-related dishes, like a peach cobbler dessert to guests!
Succulents
Think burnt orange desert colors combined with the beautiful, and sometimes blossoming, beauty of green cactuses and succulents. You can mix this theme with a boho style, too. Bring out all the fruit, delicious drinks and desserts frosted to look like cactuses and desert flowers.
Up, Up and Away
This hot air balloon adventure themed baby shower is reminiscent of Disney's Up, so don't be afraid to break out all the balloons! Draw on them with a sharpie to give them the shape of inflated hot air balloons, and whatever colors you choose, you can frost cupcakes or cookies as clouds and little balloons with baskets.
Bun in the Oven
Who doesn't love carbs?! Make a banner that says "Timer set to…" and add baby's due date, plus this is a great excuse to bring out all the treats, carbs and desserts, which also come from the aforementioned oven. Delicious!