27 Best Winter Quotes To Get You So Excited for Snow
Celebrate the most wonderful time of the year with quotes that are perfect for your family photos on social media… and in your Chatbooks!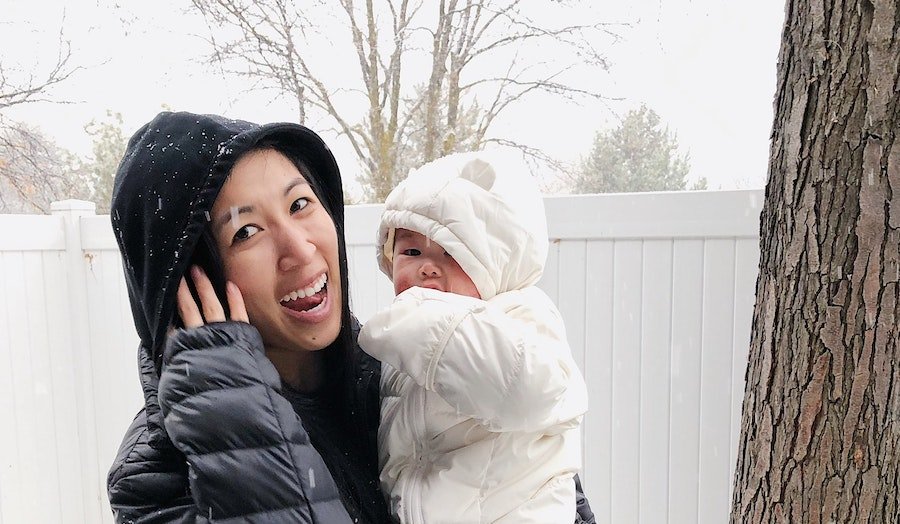 We've all heard it: Christmas is the most wonderful time of the year — but it's also the busiest. Between holiday parties, Christmas shopping, decorating the house and more, Santa's not the only one with a list. To help spread some holiday cheer, we've gathered some of our favorite quotes about the true meaning of Christmas. These winter quotes are great for Instagram captions and any photo book you're personalizing during the most wonderful time of the year.
And after all that time spent on finding the right holiday cards and presents, and time spent at parties and around the table with friends and family, it's no wonder your camera roll is filled with sweet shots of you and your family (especially after it took you 10 minutes to get the perfect shot). Don't let those pics get lost in your phone, print them in a holiday-themed photo book (print them in a high-quality Layflat photo book and add blank text pages to create a personalized gift), or hang them on your wall with Canvas Wall Tiles. And if you love saving your favorite memories from every month, print 30 pictures each month with a Monthbooks subscription.
"Winter is the time for comfort, for good food and warmth, for the touch of a friendly hand and for a talk beside the fire: it is the time for home." —Edith Sitwell
"The fire is winter's fruit." —Arabian Proverb
"Winter forms our character and brings out our best." —Tom Allen
"If we had no winter, the spring would not be so pleasant: if we did not sometimes taste adversity, prosperity would not be so welcome." —Anne Bradstreet
"No winter lasts forever; no spring skips its turn." —Hal Borland
"Winter, a lingering season, is a time to gather golden moments, embark upon a sentimental journey, and enjoy every idle hour." —John Boswell
"They who sing through the summer must dance in the winter." —Italian Proverb
"The hard soil and four months of snow make the inhabitants of the northern temperate zone wiser and abler than his fellow who enjoys the fixed smile of the tropics." —Ralph Waldo Emerson
"How many lessons of faith and beauty we should lose, if there were no winter in our year!" —Thomas Wentworth Higginson
"Spring passes and one remembers one's innocence. Summer passes and one remembers one's exuberance. Autumn passes and one remembers one's reverence. Winter passes and one remembers one's perseverance." —Yoko Ono
"To appreciate the beauty of a snowflake it is necessary to stand out in the cold." —Aristotle
"When it snows, you have two choices: shovel or make snow angels." —Unknown
"Let us love winter, for it is the spring of genius." —Pietro Aretino
"Even the strongest blizzards start with a single snowflake." ―Sara Raasch
"People don't notice whether it's winter or summer when they're happy." ―Anton Chekhov
"One kind word can warm three winter months." ―Japanese Proverb
"Sometimes our fate resembles a fruit tree in winter. Who would think that those branches would turn green again and blossom, but we hope it, we know it." —Johann Wolfgang von Goethe
"He who marvels at the beauty of the world in summer will find equal cause for wonder and admiration in winter." —John Burroughs
"Winter is a season of recovery and preparation." —Paul Theroux
"All that is gold does not glitter, not all those who wander are lost; the old that is strong does not wither, deep roots are not reached by the frost." —J.R.R. Tolkien
"What good is the warmth of summer, without the cold of winter to give it sweetness." —John Steinbeck
"Winter is not a season, it's a celebration." —Anamika Mishra
"What's cooler than being cold? Ice cold." —Andre 3000
"Winter is coming." —Game of Thrones