Here's The Best Time to Take Maternity Photos For Perfect Pics
Show up for your pregnancy glow-up!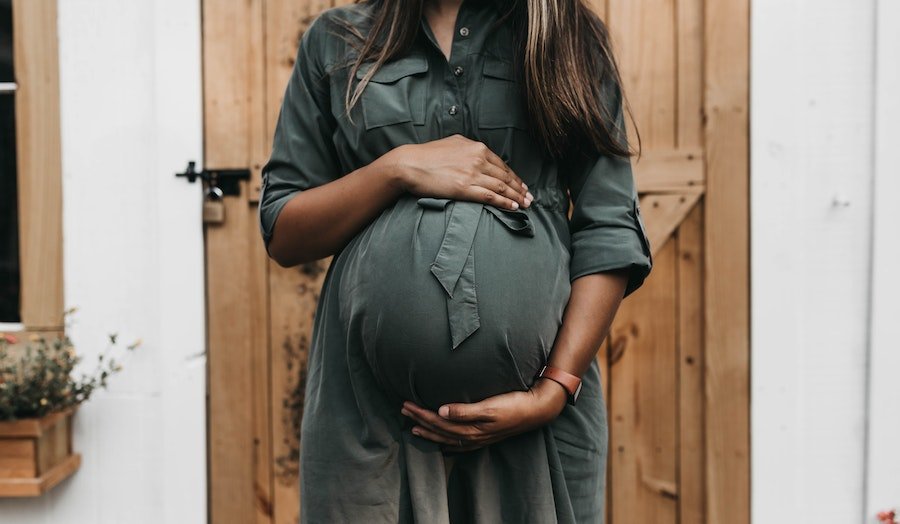 You know that scene in Titanic when 100-year-old Rose says, "it's been 84 years..."? That's how it feels to be on the third trimester of your pregnancy. There are ups and downs... and I'm not even talking about the nausea that makes you feel like you live in a houseboat. That being said, pregnancy is still such a special and wild time in your life. Document it! If you're stumped about when to take your maternity photos for on-point, pregnancy glow-up pics, then read on for our pro tips! Whether you're expecting twins or utterly stumped on what to wear for your maternity photo shoot, we have ideas for you…
When To Take Maternity Photos
Generally, the best time to capture your bump around 28-36 weeks. This also happens to be the time frame in which you feel comfortable enough to move around and pose for cute belly pictures before you're a little too close to your delivery date. But there are no hard and fast rules here! If you're really digging your belly size in your 7th or 8th month, snap your pictures then.
When To Take Maternity Photos If You're Having Twins or Multiples
If you're expecting twins, generally right around 24 weeks is when you will have a nice, round belly and you won't be waddling around praying you don't pee your pants in front of the photographer. But again, totally up to you!
What To Wear For Your Maternity Photo Shoot
When it comes to choosing your outfits, mamas love a fitted maxi dress. It allows you to move around comfortably, reduces belly restriction, and shows off your mega cute bump. Generally you will want to avoid large or distracting patterns. Stick with solids or small patterns so that your bump can really shine.
Pro tip: If you plan on really showing off your belly, make sure to have some body lotion on hand to make sure any IRL belly pics look shiny and hydrated.
The Best Pregnancy Photo Shoot Poses
Trying to keep these photo shoots from feeling awkward is half the battle (the other half is fighting off the nausea long enough to take some pictures)! Keeping it simple is the key.
Never be afraid to touch or wrap your arms around your belly. Let it be the main attraction! Don't shy away from letting your partner or kids wrap their arms around your bump, as well. Resting your head on your partner's shoulder or chest is a simple way to make your photos look more intimate and allows for sweet moments to shine through. Whatever you decide to do, make sure you feel comfortable — this is your shoot! Click here for more pregnancy photo shoot ideas.