10 Creative Ways To Showcase Your Kids' Old School Photos
New year, new school photos. Here's how you can style your kids' school portraits around your home.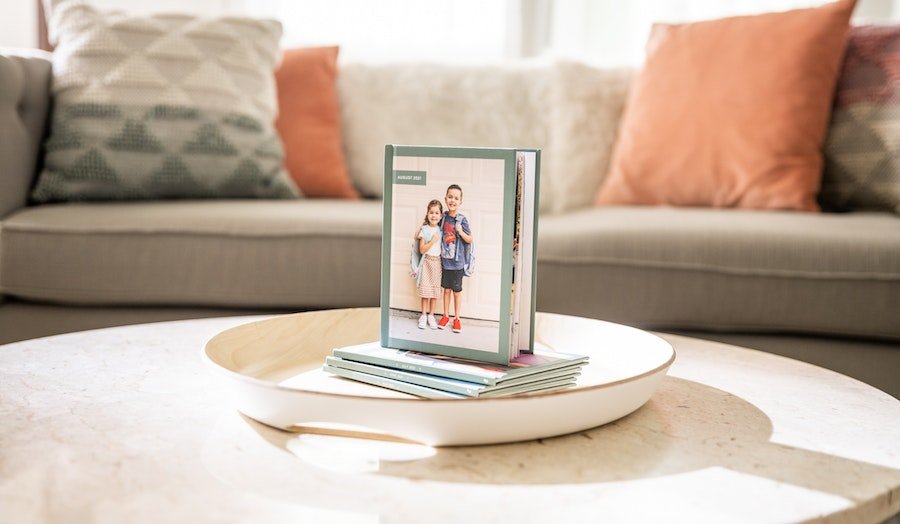 Sometimes it feels like the year truly begins and ends with the school year. And with every new school year comes the time-honored tradition: school photos. There's something so exciting about seeing a new school portrait of your child — but not necessarily writing the check for those beauties and the magnets their grandparents just have to have. If you're having trouble figuring out how to display your new fave photo or what to do with your old school pictures that have been languishing in the closet, we've got some ideas for you.
And you don't have to choose just one! Between adding them to your Monthbooks subscription or Yearbook for safe keeping, and creating Canvas Wall Tiles to deck your walls, your kids' school photos can be displayed in a bunch of different ways for your family to enjoy. Remembering these moments (whether they're smiling at the camera or not), is part of what makes these pictures so special. Here's how you can save and display these cherished school photos…
P.S. Try these creative school picture day outfits for memorable photos!
Make sure your kids' school pictures are the first thing visitors notice when they walk through your door. Add their school portrait to the cover of a Monthbook or Classic Book, then display the cover for an easy, personalized piece of decor.
Well known for their dark backgrounds, help your kids' school pictures pop by displaying them against a contrasting color (whether that's a brightly painted wall or funky furniture piece).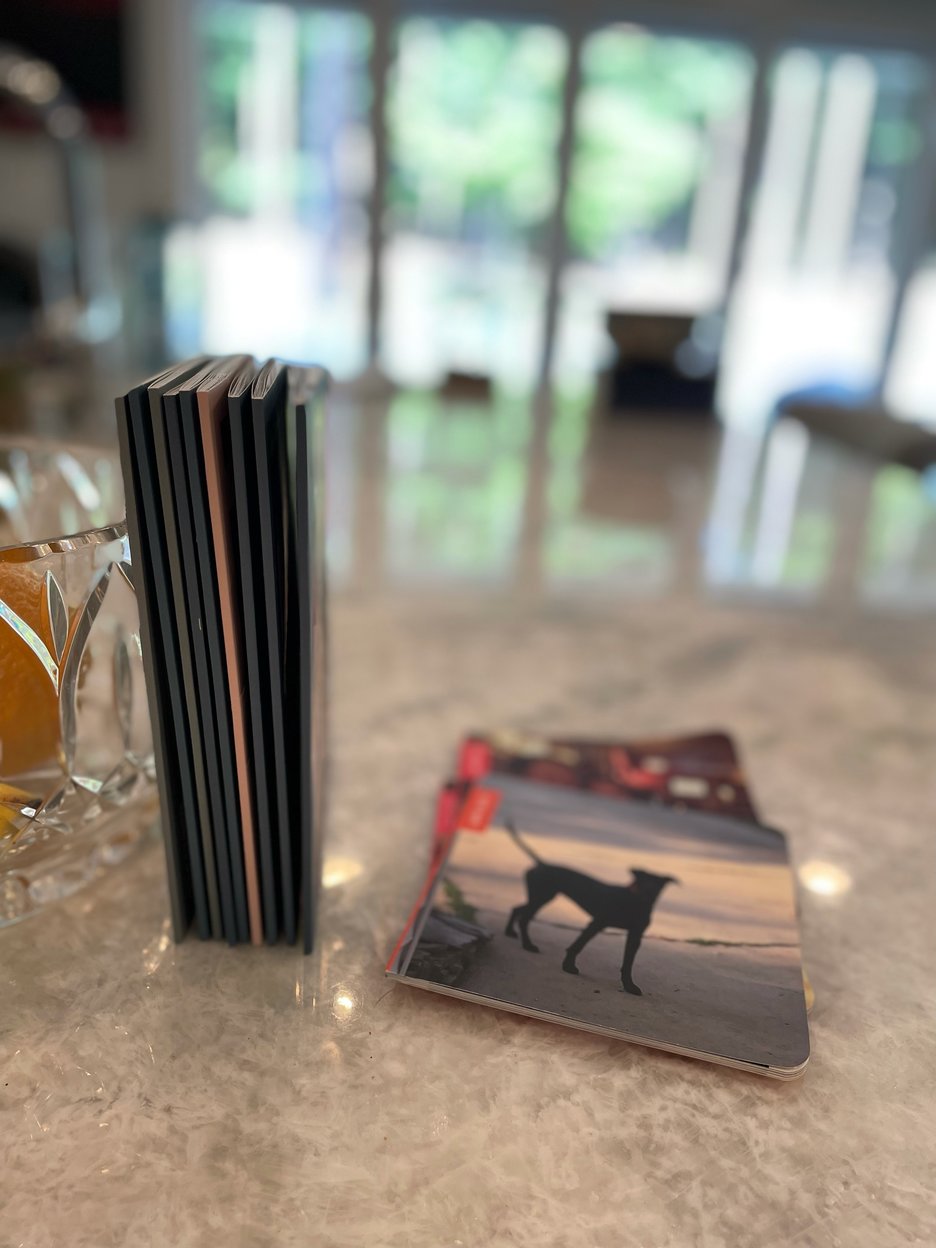 Keep your kids' photos in a place both family and guests gather... at the kitchen counter! Your photos will be front and center, plus guests can flip through your other special and everyday memories.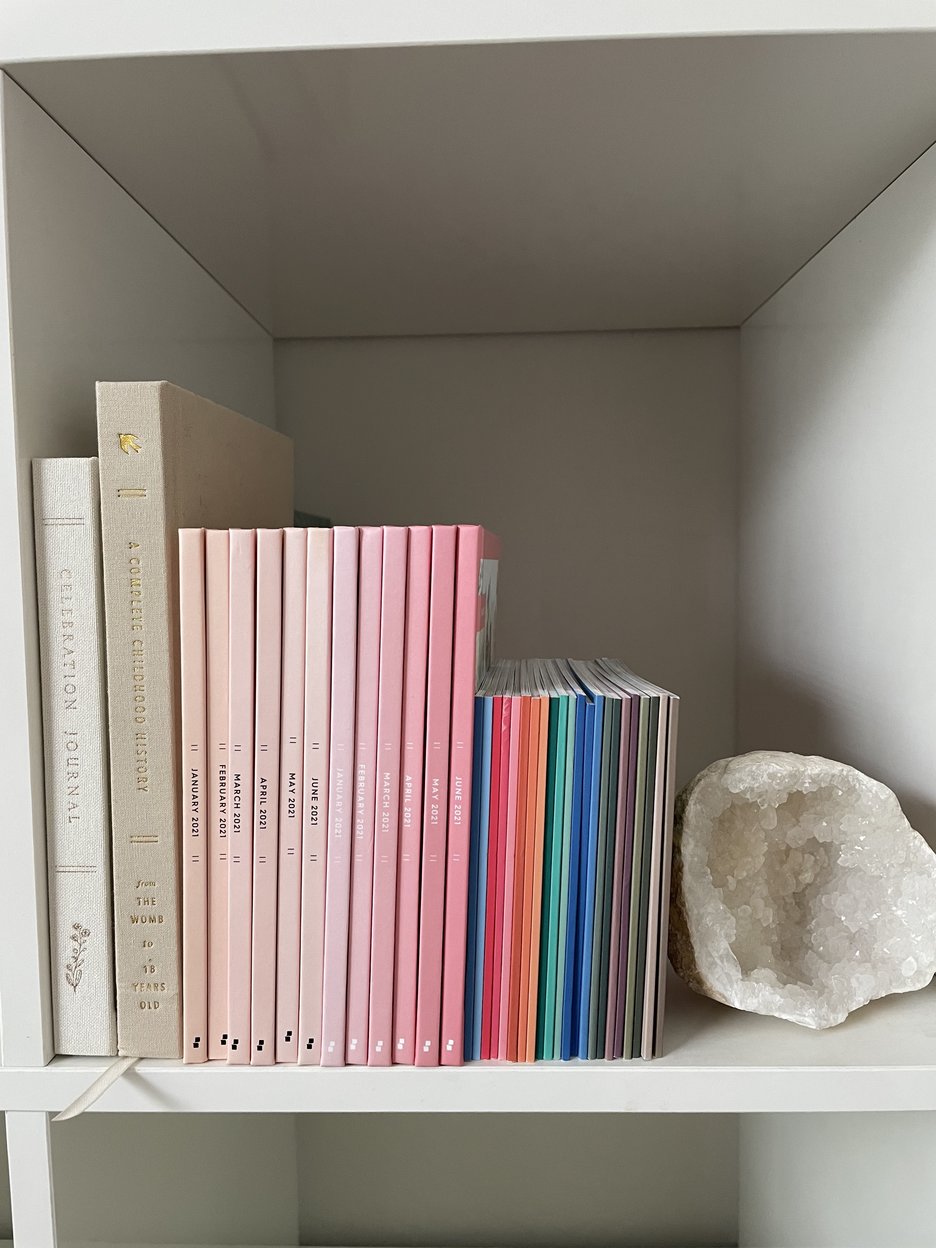 Line up your Monthbooks on the shelf, then turn the cover that features your kid's school picture outward. This way, everyone can marvel at your on-point design skills and comment on how your kids' school photos pair so well with all your reading material.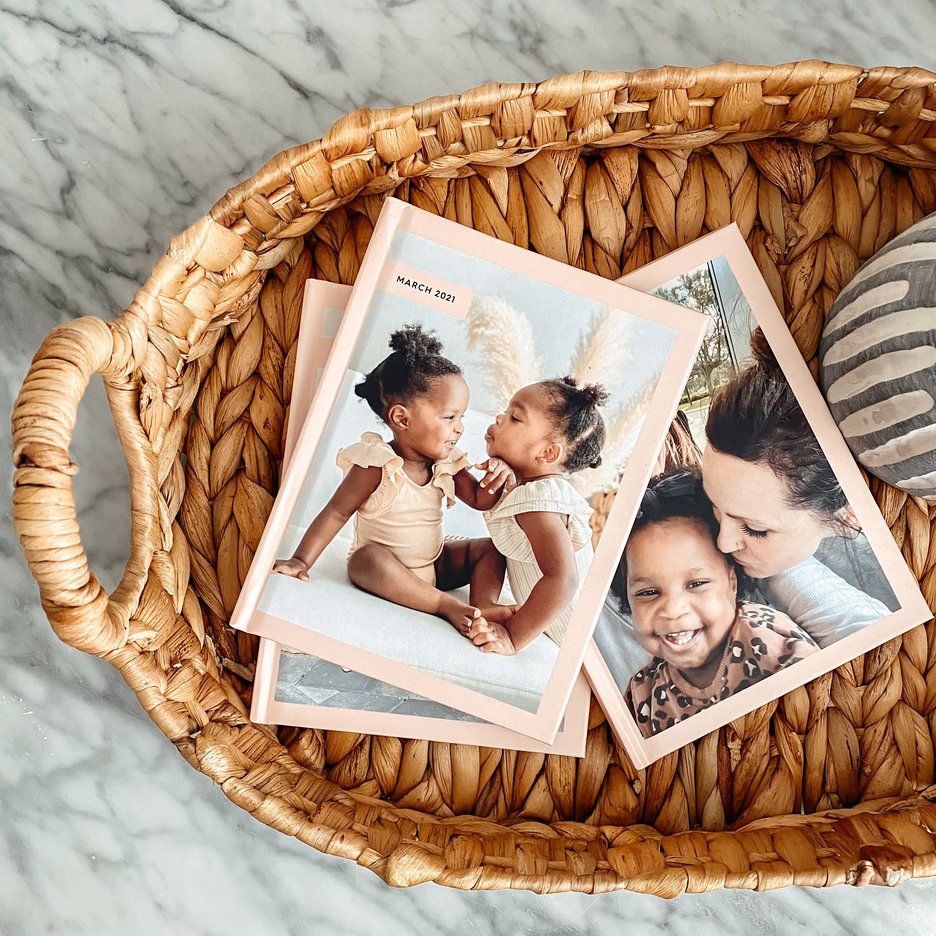 Give your kids' school pics an effortless look by staging your photo books inside a wicker basket or bowl that's kept on a coffee table or ottoman. Their portraits will act as chic, eye-catching pieces.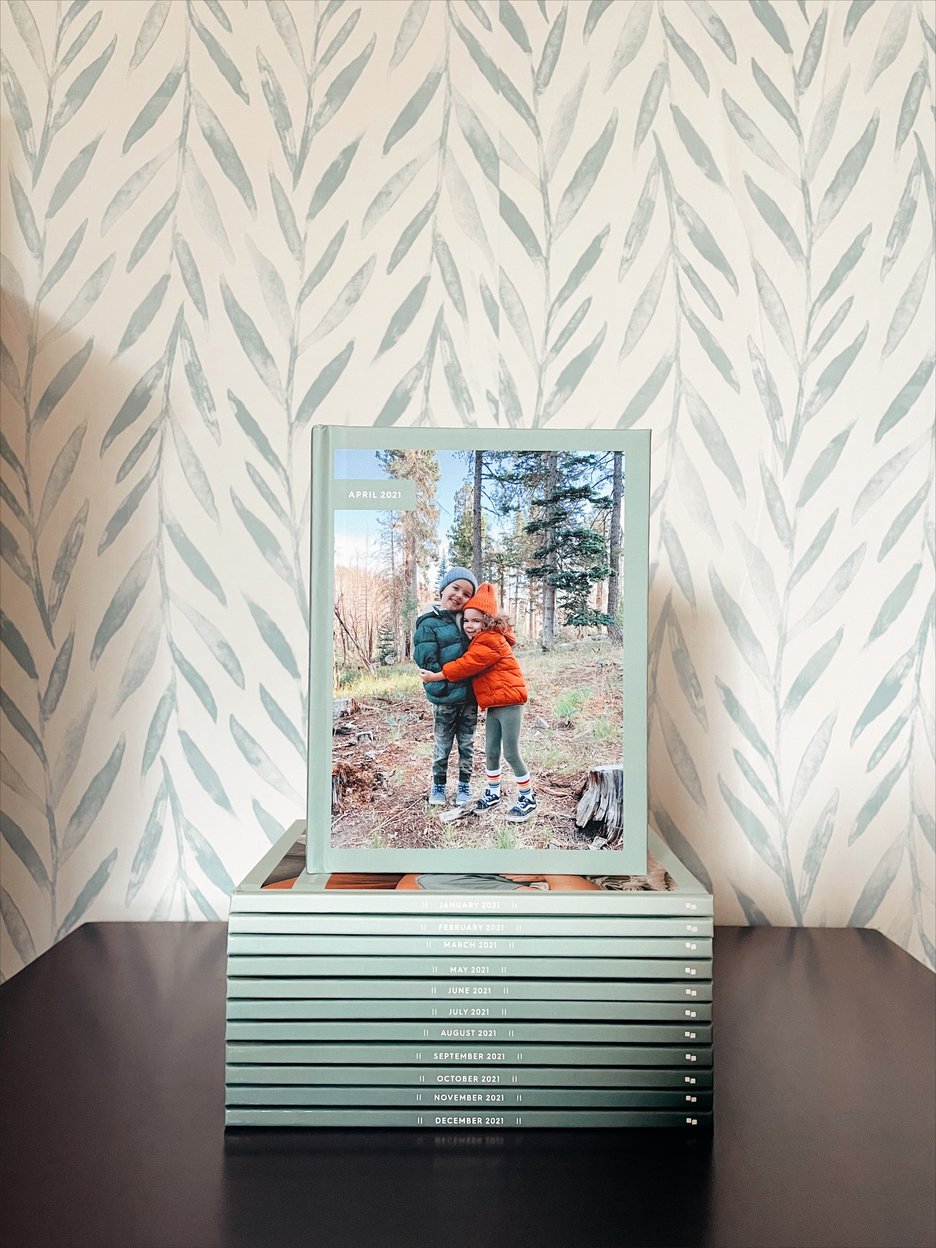 There's no better way to display those beginning-of-the-school-year smiles than by proudly showcasing their photos on the cover of a Monthbook. Place the Monthbook at the top of the stack so that their smiles, and your photo book spines, are on-point.
Whether you lean them against a vase or holiday decor, proudly turn your Monthbook covers outward, and make your kids' school photos a statement piece by lining them up on your mantle (aka a spot where everyone's eye gravitates).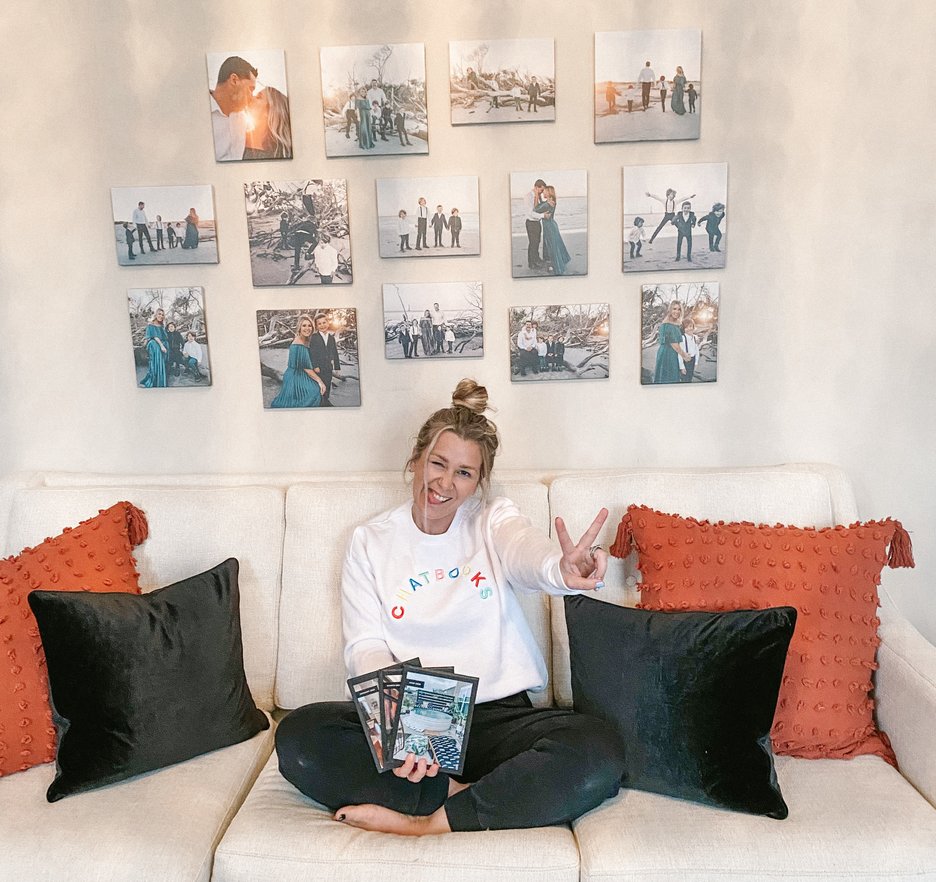 Using Canvas Wall Tiles, show off all your kids' school photos with a gallery wall (which is also great for showing off your kids' school photos throughout the years). If you don't want to create a gallery wall, try adding Wall Tiles to the wall adjacent to your staircase, in an ascending fashion.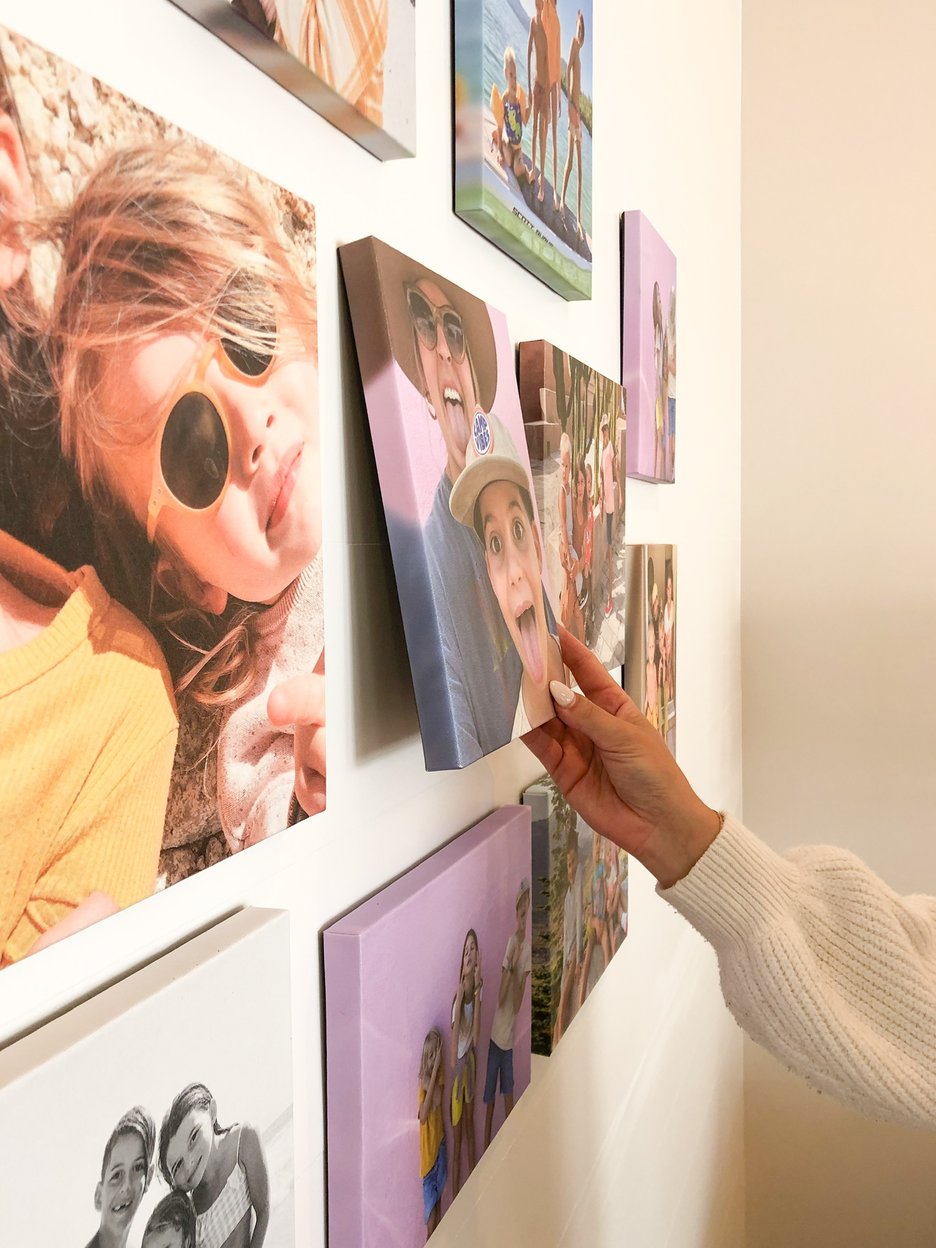 Whether you have a home office or one you commute to, keep the kids close by hanging your favorite photos of them. (Pro tip: Hang their Wall Tiles on the space behind you and they'll be your permanent Zoom background).
Add their school pics to your family's Yearbook so that whenever your family looks back at another incredible year, you won't forget the beautiful, hilarious and absolutely adorable school photos your kids took (and cry over how much they've grown!). Plus, school photos symbolize the start of a new year of classes, extracurriculars and growth spurts — perfect for capturing in a Yearbook.