How to Write Your Teacher a Thank You Note to Show Your Appreciation
A little thanks goes a long way — here's how you can show your appreciation with a few sentences.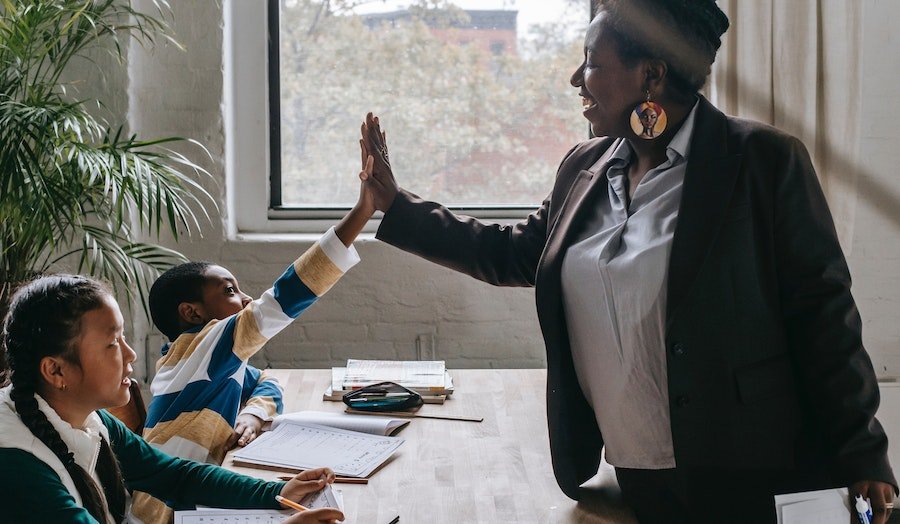 You know how every time your kid comes home with math homework, it feels like somehow they're learning math differently than you did? You might have no idea how to help your kids when they ask you how to calculate the circumference of something, which is why you're likely super grateful to all of their amazing teachers! (And why Class Moms print photos each month in a Monthbook to remind teachers of how wonderful they are.)
If you're on the fence about writing a thank you note to a teacher in you or your kid's life — just do it! Expressing gratitude can make someone's day. If you're stumped on what to say in your thank you note to a teacher, we've got you covered! From sample messages to notes specifically for Teacher Appreciation Week, these tips will help you write the perfect note to a beloved teacher. Here are some ideas for totally on-point teacher thank you cards…
1. Pick a card
First, find a card or letter that suits your needs. A simple thank you letter or blank card will work.
2. Add your greeting
You can start with either "To" or "Dear" — and don't forget to add a comma after the teacher's name. Then, make sure you know the teacher's proper title (which you may find in an email you've received from them if your child doesn't know).
3. Tell them why you're thankful — and write the words!
Don't beat around the bush, include thank you in the first sentence! You, or your student, can describe why you're thankful for this particular teacher and mention how they made a difference this school year. It doesn't have to be long, but be sure to punctuate the letter with a "best," "sincerely," or "thank you again!" before signing your name.
Here are some examples of ways you and your kids can express your thanks…
Traditional Thank You
To Miss Hamilton,
We really appreciate all you've done for our son this year, thank you for being such a great teacher. Our son, Ben, has nothing but nice things to say about your class.
Thank you,
Henry and Rachel Chu
Thank You from Student
Dear Miss Hamilton,
Thank you for all your time, dedication and hard work. I'm very happy to be in your class this year and I really appreciate all the time you spend with me during math.
Thank you,
Ben Chu
Thank You from Parent
To Miss Hamilton,
Thank you so much for all your hard work. Our son struggles with science and you've been a tremendous help — and he really looks forward to your class. We really appreciate everything you've done to help our son succeed.
Thank you,
Henry and Rachel Chu
End-of-the-School-Year Thank You
Dear Miss Hamilton,
Thank you for a great year! I'm sad to be leaving your classroom, but I learned a lot. I'll always remember the day you showed us how to make our own volcanoes with paper mâché, baking soda and vinegar. I hope you have a wonderful summer!
Sincerely,
Ben Chu
Teacher Appreciation Week Thank You
To Miss Hamilton,
Happy Teacher Appreciation Week! Your class is one of the best parts of my day. Thank you for your patience and attention. I'm so happy that you're my teacher.
Sincerely,
Ben Chu
If you're writing a sweet note for Teacher Appreciation Week and want to go the extra mile, these gift ideas will put a smile on their face.