How to Create Back to School Traditions
Make shopping a special time.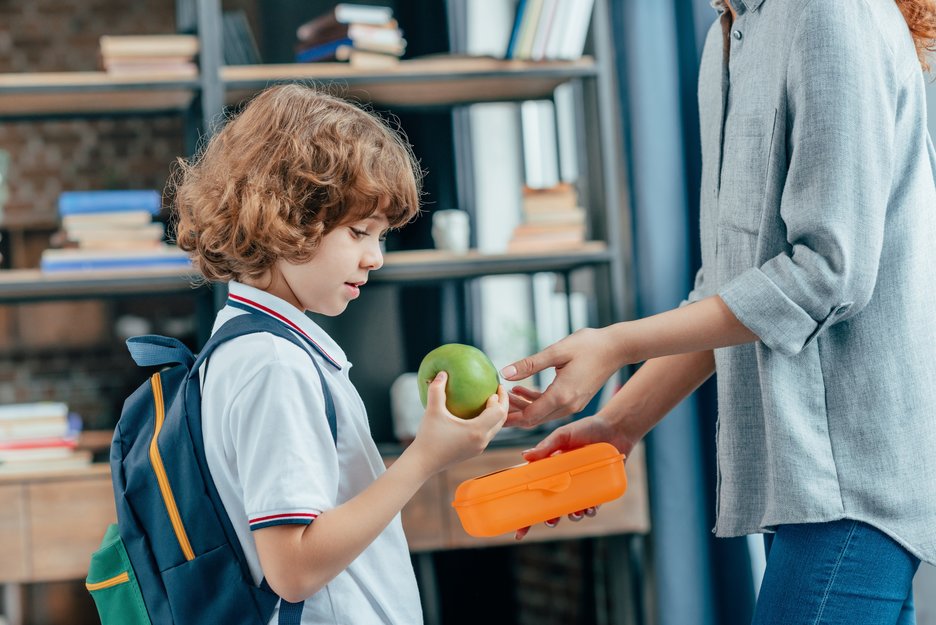 There's a tradition in Germany, and several neighboring countries called the "Schultute" in which children are given a cone-shaped package full of sweets and gifts upon returning to (or starting) school on the first day of a new year. It's intended to make a day that may cause anxiety or dread a little sweeter. Adults enjoy a festive celebration at the end of the calendar year on New Year's Eve, but for children, the year really ends and begins with the school calendar. Transitioning from one classroom, grade, or school, to another is one of the more momentous events in our kids' lives and deserves special attention.
Make a meal to remember.
The end of summer can be capped off with a special dinner the night before school starts. Several of our #Momforce readers allow their children to pick a favorite meal for the family to enjoy either the evening before or the first day of the school year. The conversation always flows more easily from children who are enjoying their food, and this is a great opportunity to get your kids to share their excitement, fear, or curiosity as the new year begins.
Make shopping a special time.
School requires supplies, which require shopping and hunting for new clothes, backpacks, notebooks, and/or sports equipment a great way to bring fun into what could be an otherwise tedious activity. With each purchase lies the opportunity to discuss goals, hopes, and apprehensions. The trip to the mall, or even just sitting together to scroll through Amazon, gives parents the chance to share their excitement for their children's work and hobbies. Shift the idea of back-to-school shopping to a treasure hunt done together, instead of an expensive chore for Mom or Dad, and you can make it a fun ritual to look forward to.
Make it special.
Of course, small gifts, treats, or fun extras for their desk, locker, or backpack are always welcomed by kids as a fun tradition. One #Momforce member shared that a new cookie shop had opened locally in her neighborhood, owned by a former teacher. She offers specially personalized cookies at the start and finish of each school year that can be handed out to teachers and snuck into kids' lunch boxes as a wonderful treat to say, "Hooray for school," in a fun and delicious way. Many of our moms reminisced about a special set of fun shaped erasers, an extra sparkly pencil, and those unique and fun additions to their crayons and rulers that made the start of their own childhood school year feel even more exciting. It doesn't have to be expensive or big to be special for a child.
The first day of school deserves celebration, and however you choose to carve out a little extra time or enthusiasm for your child, it will be appreciated and remembered. From a special breakfast to a ride to the bus stop when they normally have to walk, every gesture that shows your kids you're excited and proud will help to get them off on the right foot to a successful academic year. You've got this, mama!
---
And check out these apps we found for you to make back to school a little easier this time around:
Kango – this California-based family rideshare and childcare app has been rated the best "Uber For Kids" two years in a row by SF Magazine. Have the background checked and trustline certified driver/sitter pick the kids up from school or practice, and babysit them at home while you're at work or running errands!
Habyts – Habyts is a free family habit-building app that regulates screen time, eliminates homework distraction, and motivates your kids without the nagging.
Cozi – This app is designed to make it easier to manage everything we have to do. It coordinates and communicates everyone's schedules and activities, tracks grocery lists, manages to-do lists, plans ahead for dinner, and keeps the whole family on the same page.