11 Best Teacher Gift Ideas To Show Some Serious Teacher Appreciation
Teachers are life-changing role models that deserve a little love and appreciation with some of these 11 gift ideas.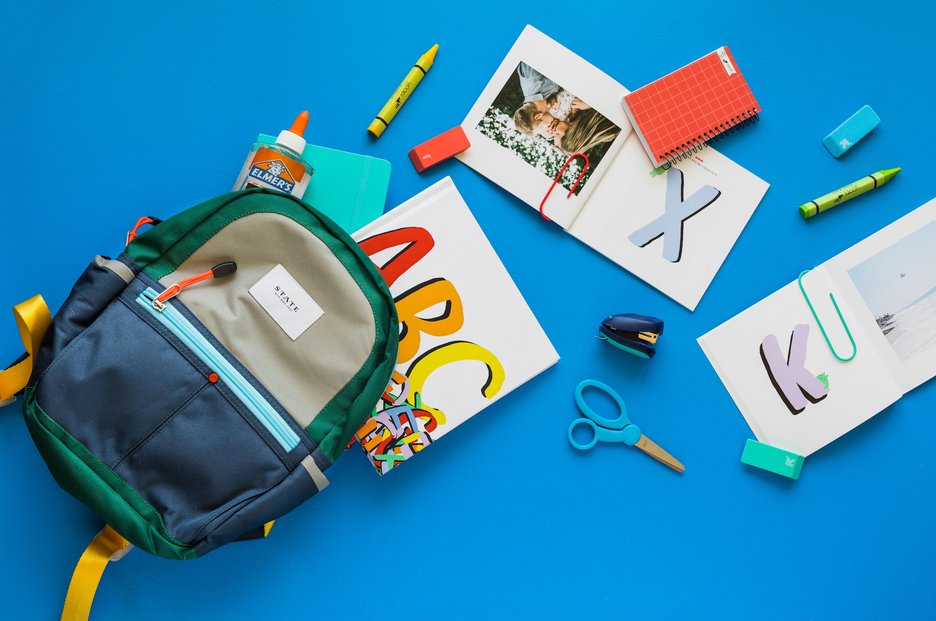 Where would we be without great teachers?! Ask anyone you know and they can likely name at least one teacher who truly changed their lives. Odds are your kid has raved about a teacher at school who really helped them understand math or who urged them to get more creative in art class. But this question is: What do you give your child's teacher to say thanks? We've got you covered there. Using Chatbooks and our Photo Book Series to express your gratitude is such a fun way to store and share memories from your child's time with their class. Whether it's a book documenting this last year in school or photos of all of your child's favorite art pieces they've created, Chatbooks are the perfect gift to hold onto what matters. Show their teachers some real appreciation with these creative teacher gift ideas...
Make an art class highlight reel
Elementary school is full of arts and crafts that teachers take hours prepping for and guiding students through. What better way to say "thank you for all of your hard work" than a book of photos of all of the art pieces, crafts, and activity sheets your child brought home. They will be thrilled to know that you loved all of the arts and crafts that they worked tirelessly to prepare.
Have your kid reflect on the year
What did your child learn from their teacher this year? What was their favorite word from spelling class? What was their favorite subject? What did they learn about speaking kindly? What was the best part of being a line leader? Ask your kid to reflect on the year and jot down their responses to either frame or print into a book.
Collect thank you notes
Whether it's thank you cards from your child throughout the year or a compilation of thank you cards from multiple children in their class, simply take a picture of each handwritten note and upload them into a Chatbook. Compiling the notes in a book is a convenient way for a teacher to flip through all of the praise they've received from their students.
Create a school year scrapbook
Create a photo book focused on how much your child admires their teacher. Add some text pages where your kid can share their favorite class memories and add photos that have been snapped over the year.
Make a classroom series book
Create a private IG account that allows you to post photos of all the kids in the class throughout the year. First day of school dropoff, field trips, and crazy hair day all make the cut. Of course, don't take it upon yourself to gather all the photos singlehandedly. Recruit other parents with kids in the class to help take and send over pictures so that they can all be compiled to show some serious teacher appreciation.
Design a favorite things book for the class
Work with your child to coordinate a book of the best moments of the school year for the entire class. What were everyone's favorite activities and lessons? Any funny moments that the entire class remembers? This will be a cherished memory-keeper for any teacher.
Turn a gift into a lesson for your child
What kid doesn't love coming up with a good acronym? For every letter of a teacher's name, have your child write down something they love about them that starts with the corresponding letter. For example, "Mrs" becomes: M - motivates me. R - reads with us. S - Super fun. You get the picture. Use a single text page for each letter and fill in the remaining pages with photos of your child with their teacher.
Write it out
Forget adding text — just have your child write out reasons why they loved the 2nd grade on construction paper and take photos of them holding up each piece of paper. Collecting images like this over weeks and months of what made school exciting that day will make this book a sweet memento.
Have your child start a private Instagram journal
What better way to keep track of all the things your child's teacher has done than by documenting them when they happen. If you want to start teaching your middle schooler about social media in a safe and positive way, set up a private IG account where they themselves can document their favorite moments over the year in an Instagram series book. The book will print automatically when it reaches 60 pages.
Start a victories book
Take a photo of your child every time they come home with an improved report card, a gold star on their math quiz, or a great grade on a book report to celebrate all of the good work they've done throughout the year. This is a great way to say thank you to an etxra helpful teacher.
Document class parties
Add photos from the homecoming parade, Halloween, the annual Christmas party, and the end of the year bash to a photo book. Even if your year involved some socially distant activities, include those, as well! You may even want to print an extra book to keep for yourself.