14 Halloween Photo Booth Ideas for Seriously Spooky Pictures
Create a killer backdrop for photos that are to die for.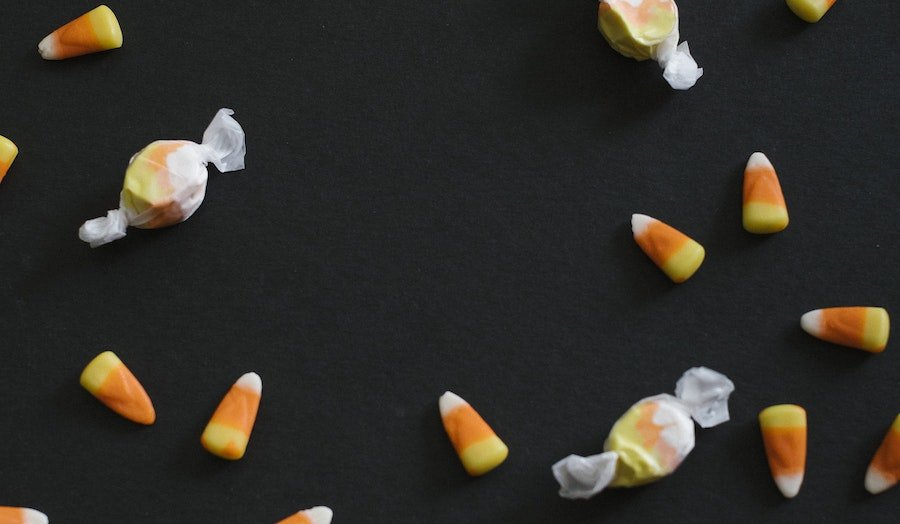 Lollipop lollipop, oh lolli lolli lolli, lollipop, lollipop! When there's sweets to be had, you know your kids are thinking all about Halloween and how to maximize their chance of getting king-size candy bars. This year, make pumpkin pie out of pumpkins with these unique Halloween photo booth ideas. After you take a million photos of your kids in costume — whether they like it or not! — you're going to want to print your favorites so they don't get lost in your camera roll graveyard. Talk about spooky! And what's better than free candy? Free Halloween photo prop ideas! Try these genius, ghoulish photo booth ideas that'll leave your kids screaming with happiness.
And after all that time spent on Halloween costumes and decor, it's no wonder your camera roll is filled with cute shots of your family in-costume (and pictures of those pumpkins you spent hours carving). Don't let those pics get lost in your phone, print them in a Halloween-inspired photo book, or hang them on your wall with Canvas Wall Tiles. And if you love saving your favorite memories from every month, print 30 pictures each month with a Monthbooks subscription.
Make bats out of black construction paper
This classic and timeless Halloween craft is sure to grab everyone's attention. Not to mention the fact that it's an easy craft to get your kids involved in. Cut paper bats out of black construction paper and tape them all over your door, entry way, bathroom wall, or on an empty wall in your house as a simple backdrop that you will want to recreate year after year. Get ready to snap away!
Create a starry night backdrop with a full moon and stars galore. For this simple craft, use poster board or construction paper to cut out your starry shapes and tape, staple, or glue them to an old sheet or curtain. If the full moon isn't reading on camera for you, a crescent moon also does the job. Add some candles and pumpkins for the full effect.
Create a wall of paper chains
Paper chains are most often used as a countdown to Christmas but why not use them as a fun, festive Halloween backdrop. Another perfect opportunity to get your kids involved in the decorating process, have them cut strips of orange and black paper and link chain after chain. You can drape these horizontally across your wall in fun patterns or you can just hang a bunch of chains from the ceiling and shoot your shot.
Use your Christmas decorations for Halloween
Use white Christmas lights to spell "BOO" in cursive across your wall! If you don't have lights, you can use yarn, or shoe laces. Use push pins or tape to secure them for a beyond easy DIY photobooth. This will be such a fun sign/backdrop that you may end up using it for other holidays! Consider using "Merry" during Christmas and "Love" during Valentine's day.
Perhaps the easiest set up and take down of all of these backdrop ideas: creating a web out of tape for your wall. Using white masking tape, stick 7 strips of tape to your wall in a star shape.Then add strips in between to create your web. Feel free to add paper spiders with googly eyes to make your photobooth backdrop look even spookier!
Hang Halloween streamers
Orange is the new black. Make sure you get both orange and black streamers that you can hang over one of the walls in your house as the perfect photo booth backdrop. Not only is it simple, it's so darn cute. Your kids will be so excited to pose for you (fingers crossed!).
Grab some pumpkins and hay
Stack your hay bails on either side of your photo backdrop so that your kids and guests can sit on them. Add pumpkins of varying sizes to the ground, and on a few of the hay bails. Have some straw and cowboy hats available as perfect Halloween props for everyone!
Whether you're going for vampire vibes or just want to add a little chill to your Halloween, this fang wall backdrop is perfect for you! Using a black curtain and white poster board, you can whip this together faster than you can say "boo!". This will be a Halloween backdrop that will live on for years to come.
Keep it simple with caution tape
Is there anything more eerie than seeing strands of caution tape? Consider hanging loads of caution tape all over your wall of choice. Make it even more creepy by adding painters tape on top of the caution tape in the shape of a body. It's like a crime scene for your wall that is sure to make your models squeal!
Make a balloon arch
Balloon arches have been all the rage the last couple of years and surprisingly, they're easier to make than you would expect. Consider using an array of orange colored balloons to create an ombre effect, stick with black and grey for a darker feel, or use white to create a ghost effect. You can find a balloon arch tutorial here.
Googly eyes may be the best all around Halloween decor ever. They're perfect for making anything look a little extra spooky while also adding a total cuteness factor. Decorate the walls with googly eyes, hang some from the ceiling or glue some to pumpkins, paper bats, and masks! Go all out with the googly eyes and let your kids get creative!
Go classic with cobwebs and spiders
The $4 cobweb packs at Target always seem to come in clutch when Halloween rolls around. They make the perfect porch decor but also could make the perfect backdrop for your home. Using a darker colored wall will make the webs pop against the background. Be sure to add a few plastic spiders into the cob webs!
Stick to streamers
Streamers may be the most versatile party decor item EVER. There are so many ways to use streamers, the options honestly are endless. One of the simplest (and cutest) ways is to hang them to simply tape one end to the top or bottom of the wall, twist the streamer 10+ times and then tape the other end. You can also hang them so that they are horizontal to the ceiling and floor!
If this wall doesn't get you ready for Halloween, I don't know what will! This simple, darling Halloween backdrop is easy to make, easy to clean up (double win!) and SO cheap. Using a few plastic tablecloths, some plastic fencing, and a hot glue gun — you can make this masterpiece come to life!