19 Christmas Outfits You'll Love for Your Holiday Photos
Don't be a cotton-headed ninny muggins this year! Choose from one of these 20 looks for your Christmas photos.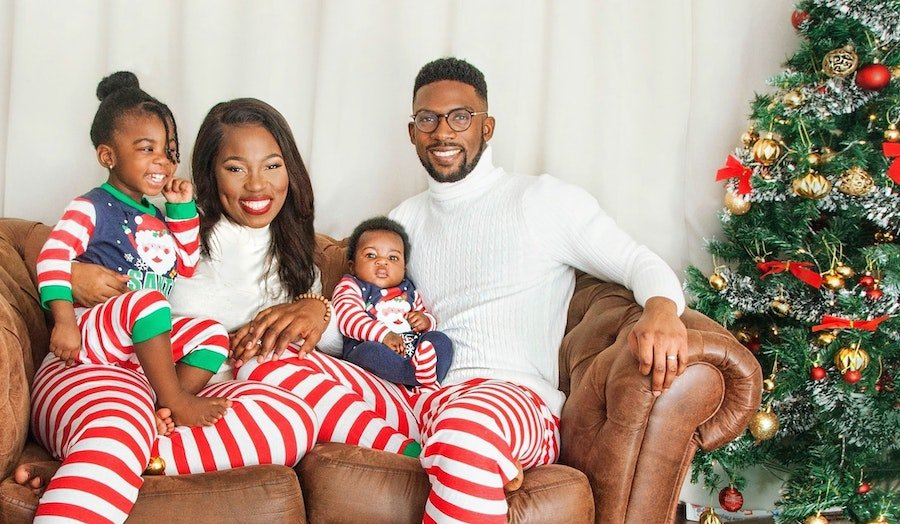 Whether you have Mariah Carey's "All I Want for Christmas" blaring in July or December, Christmastime is a state of mind. Whether that means breaking out your decor as soon as Halloween finishes or drawing a line in the snow until after Thanksgiving, part of that preparation includes holiday cards (did someone say matching outfits?). We know you have a ton on your plate, so we already found Christmas photo outfit ideas that'll make your Christmas card merry and bright. And don't forget to add your Christmas photos to your them to your Monthbooks and Yearbooks!
And after all that time spent on finding the right holiday cards and presents, and time spent at parties and around the table with friends and family, it's no wonder your camera roll is filled with sweet shots of you and your family (especially after it took you 10 minutes to get the perfect shot). Don't let those pics get lost in your phone, print them in a holiday-themed photo book (print them in a high-quality Layflat photo book and add blank text pages to create a personalized gift), or hang them on your wall with Canvas Wall Tiles. And if you love saving your favorite memories from every month, print 30 pictures each month with a Monthbooks subscription.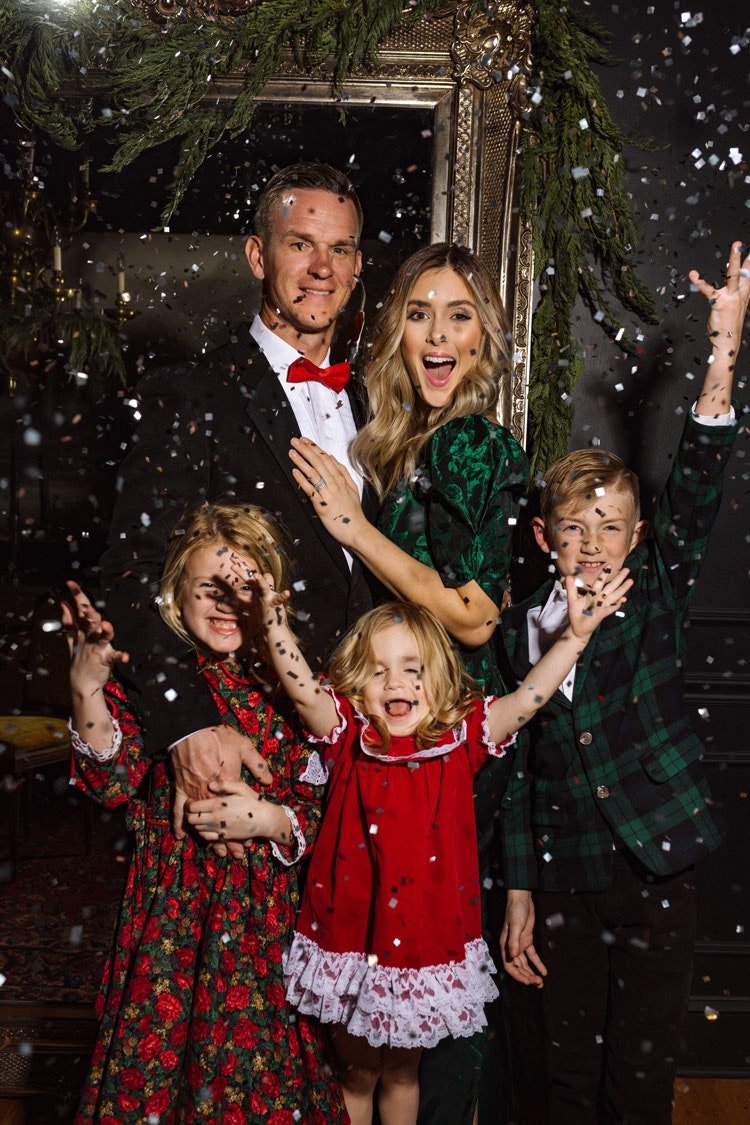 In 2022, getting all dressed up sometimes means changing from your sleeping pajamas into your daytime pajamas. Even if you have nowhere to go, you can still find an excuse to dress your family up for a fancy Christmas photoshoot and remember the parties of years past. The Makerista totally nailed it with her photos!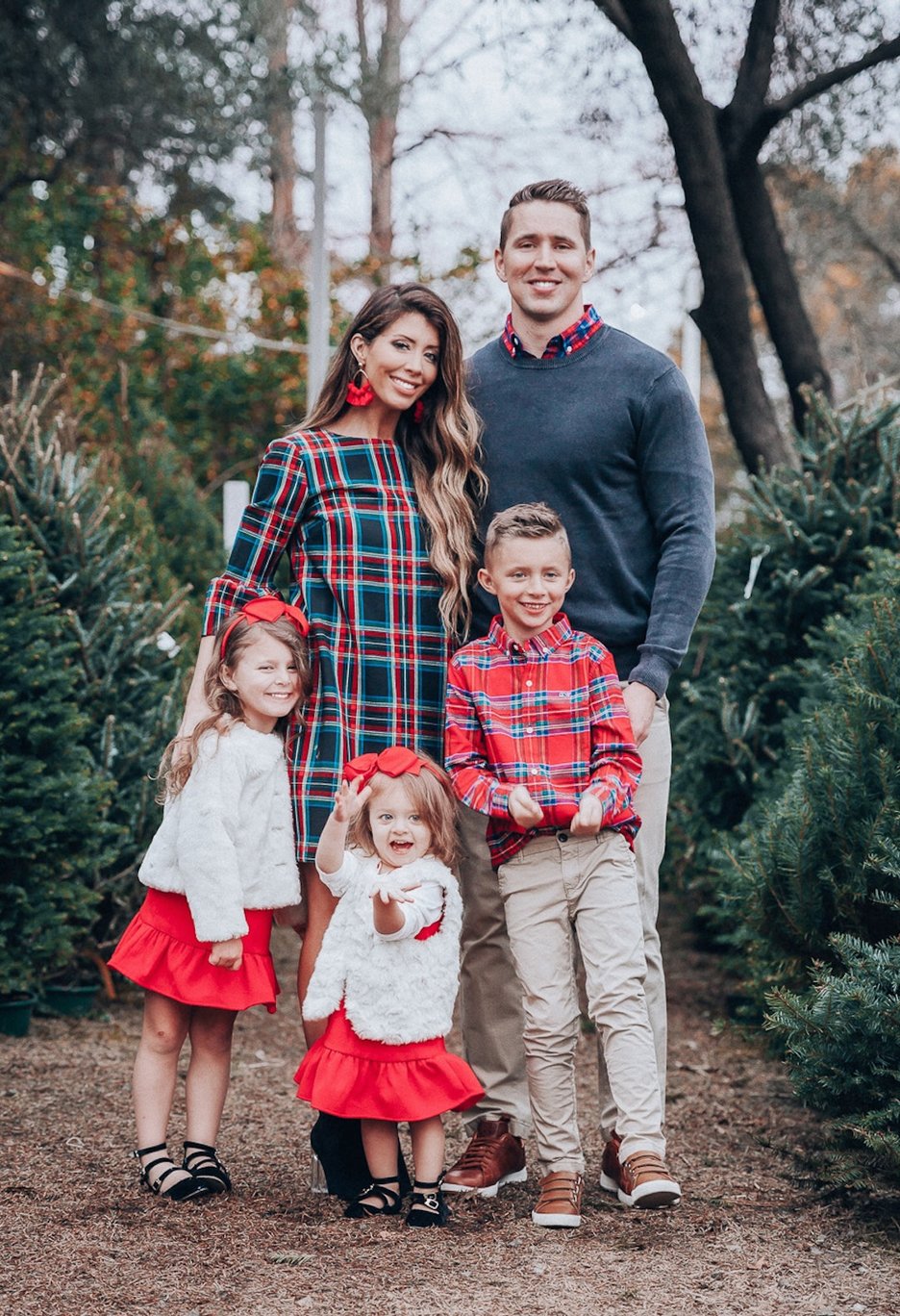 This look is oh-so-cozy. Go for a mix of plaid colors to add a little more visual interest to your family Christmas photo.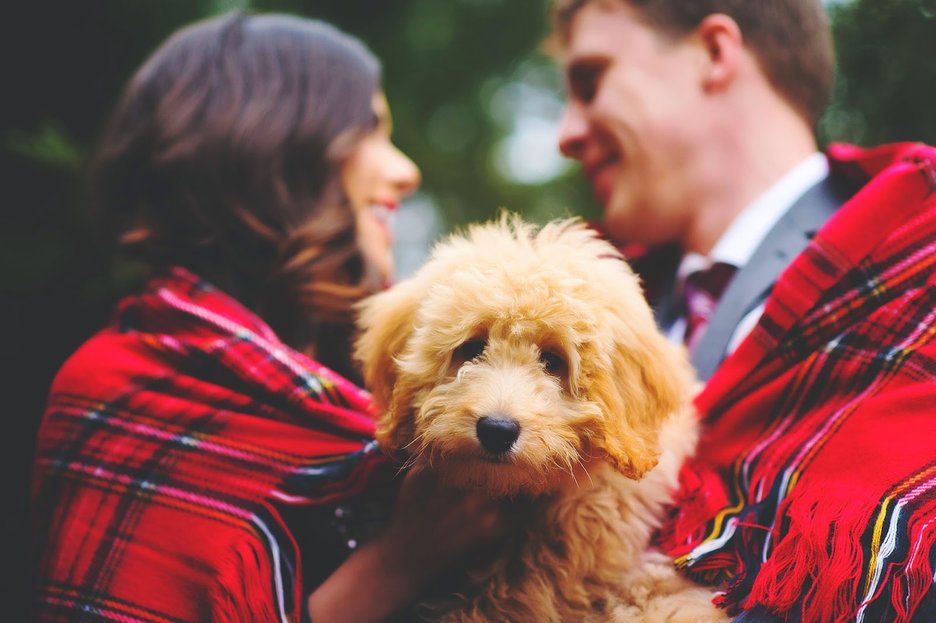 Your pets are the loves of your life, so include them in a few pics this year. Bring your little pup to the photoshoot, dress him in Christmas colors, and you'll love how these pictures turn out. Just look at this beautiful shot from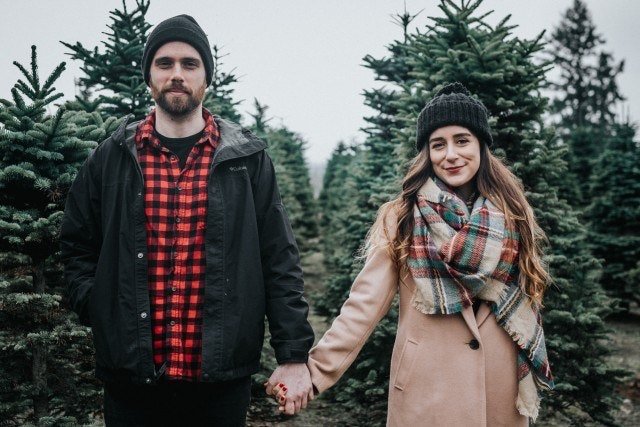 Scarves are the perfect winter accessory for keeping your neck warm while looking chic as can be. For your Christmas outfit, opt for a plaid or Christmas-colored scarf to tie the look together (no pun intended). Consider a big blanket scarf like the one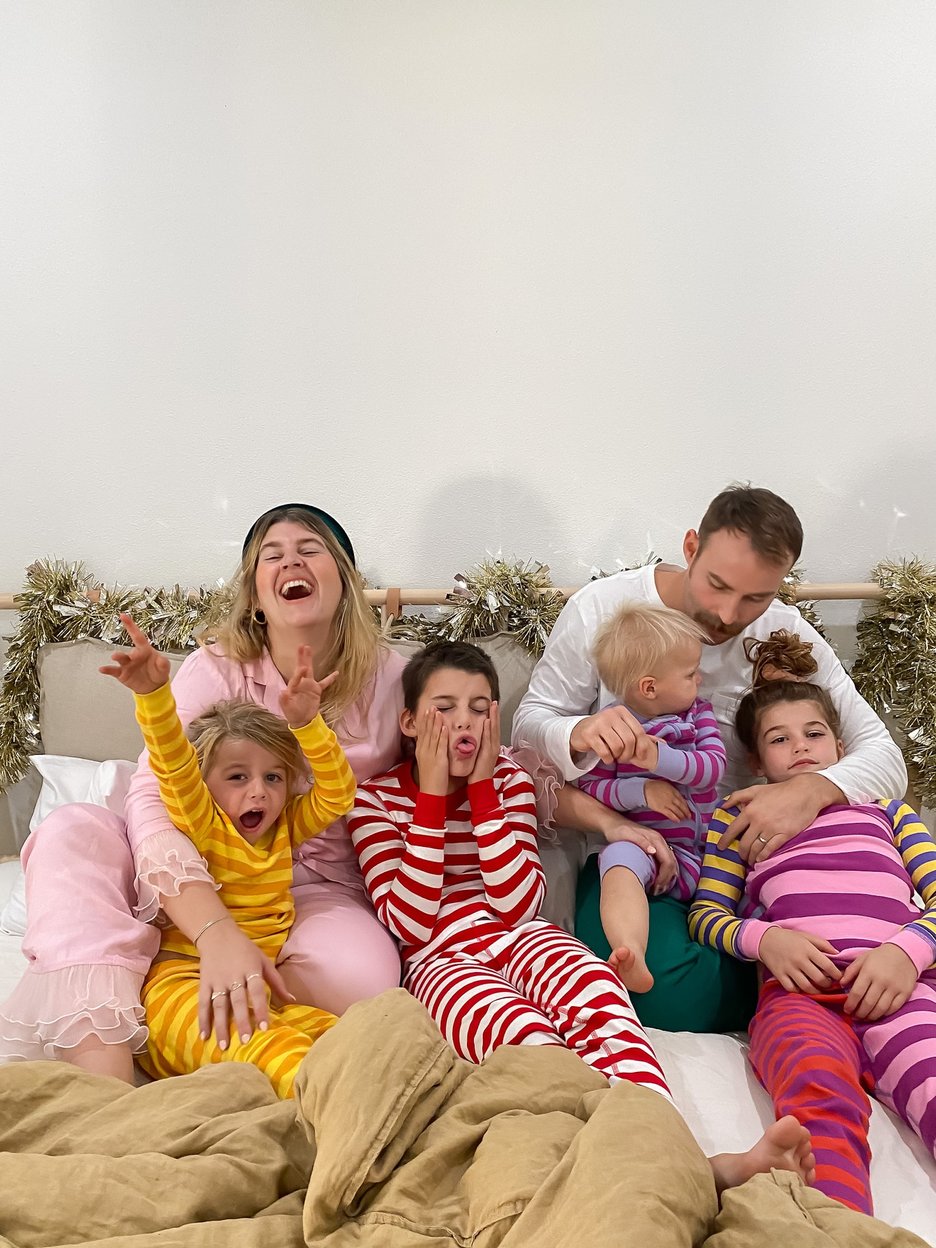 Who doesn't love to stay in with a good movie and some matching jammies?! Take photos of your adorable Christmas jammies and enjoy these candid and adorable photos.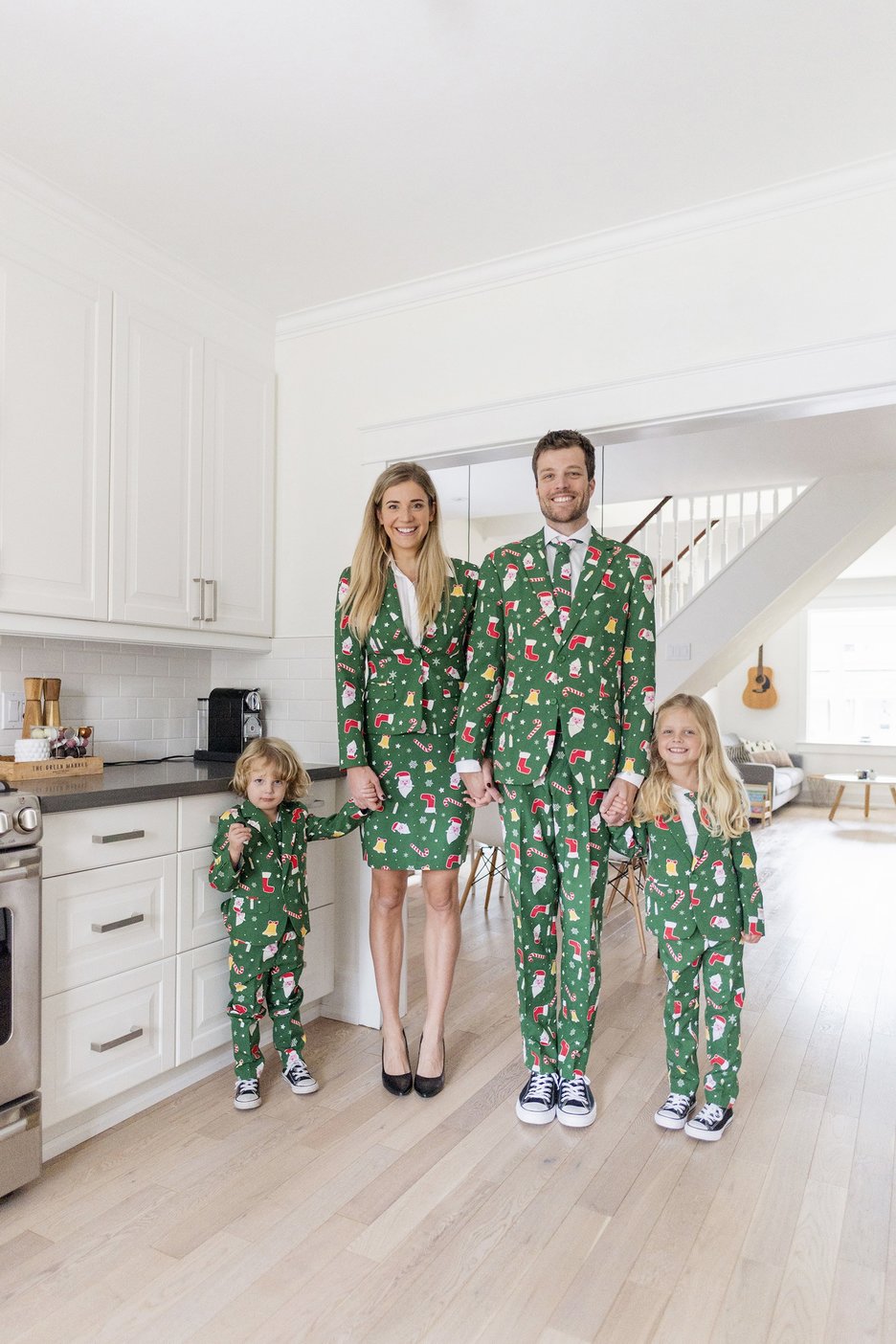 If you and your family are cool enough to pull off outfits like these from Happy Grey Lucky, then go all out for your Christmas matching outfits. These twinning looks will leave you smiling for days.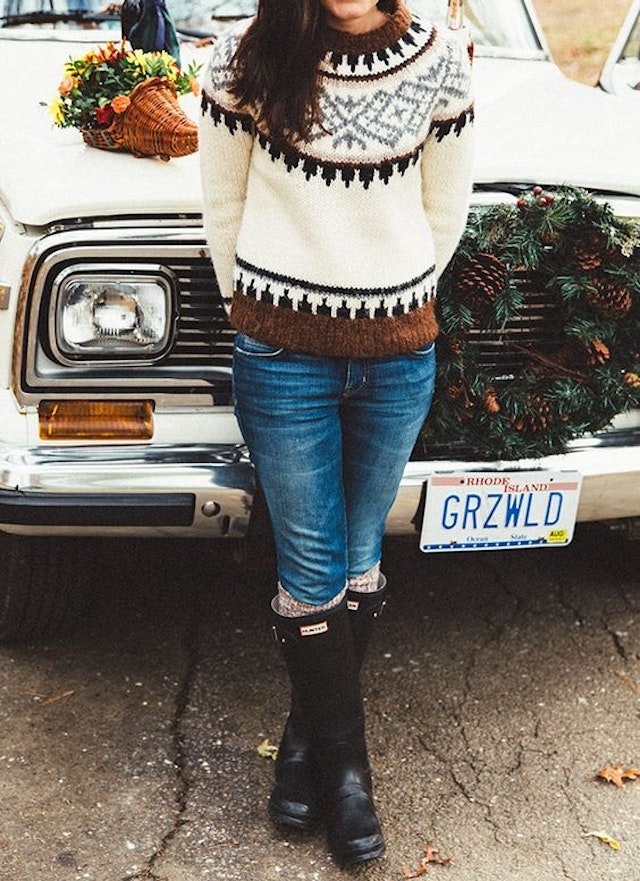 Stay warm and look cool in fair isles sweaters for your Christmas photos. These sweaters come from knitting patterns in Northern Scotland and have been popular for over one hundred years! Classy Girls Wear Pearls nailed this look with some Hunter rainboots.
Is there anything more perfectly festive than some winter sparkle? Go for gold or glitzy silver like Sheila Conde did in her epic Christmas photo. Get the family to match for a modern, cool holiday card vibe.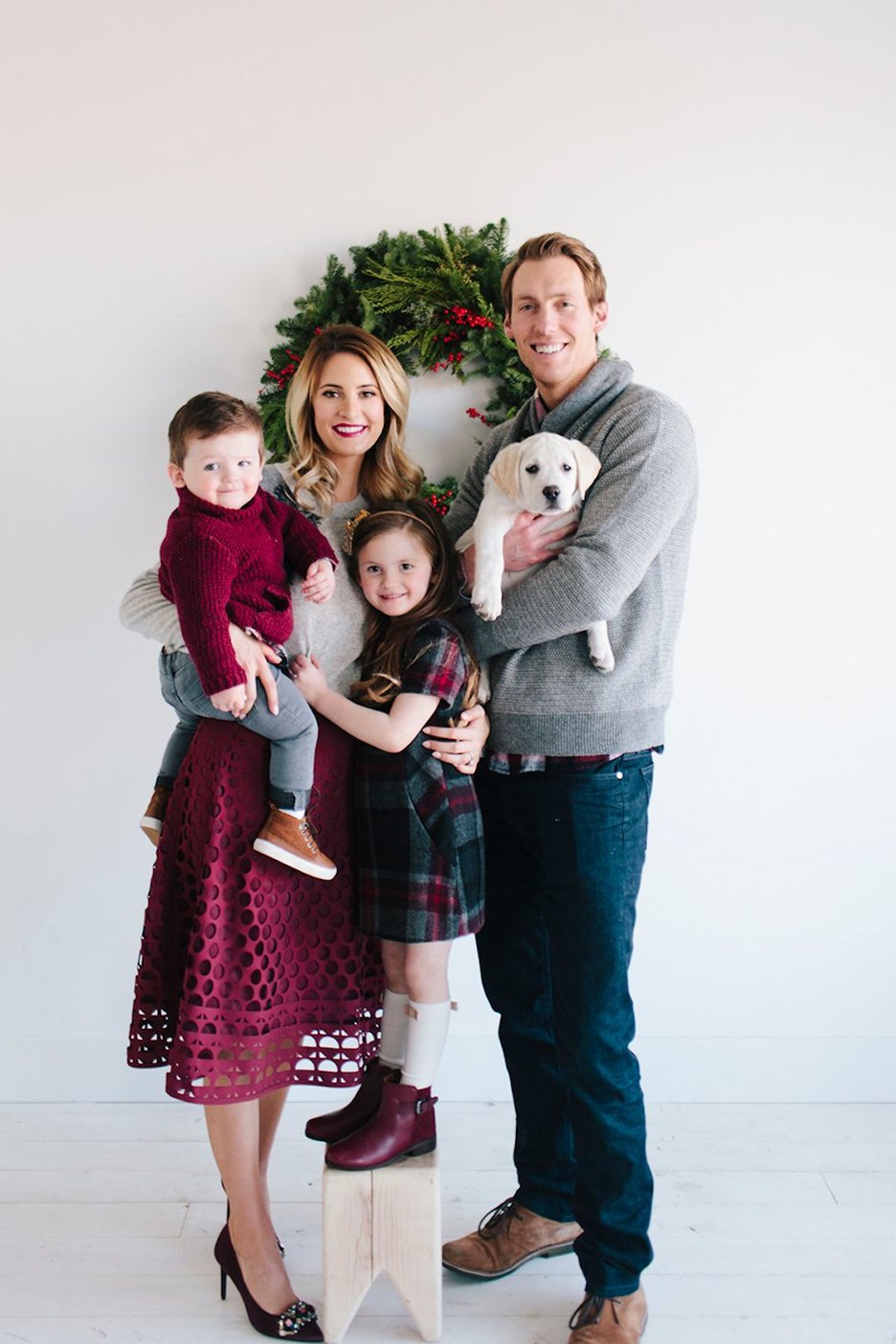 Snap some photos with a white background or in a studio and bring minimal props like a wreath or a tree.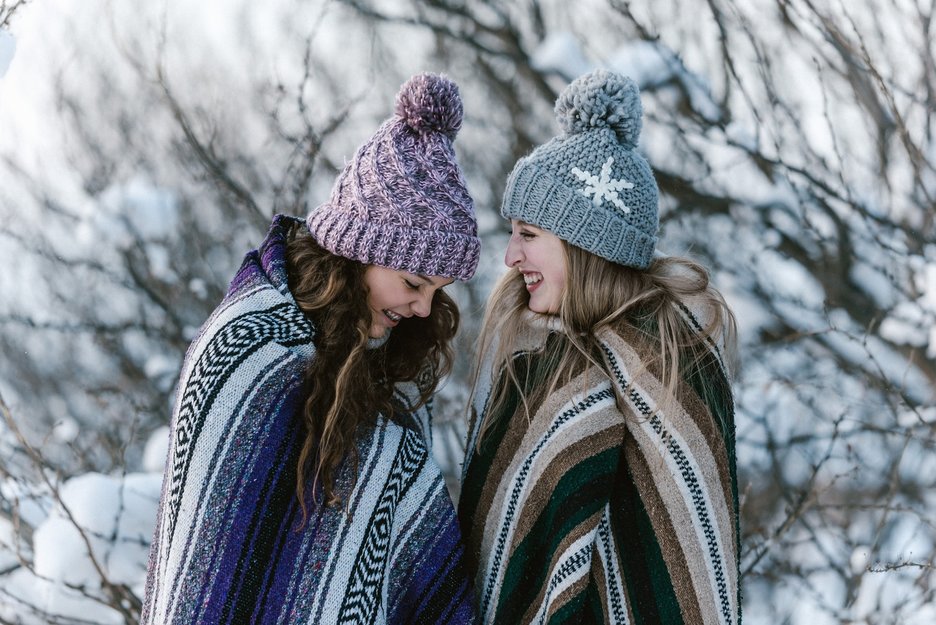 Stay true to your style by wearing your favorite outfit and then add a blanket as a cozy prop to really bring the holiday feel to your pictures.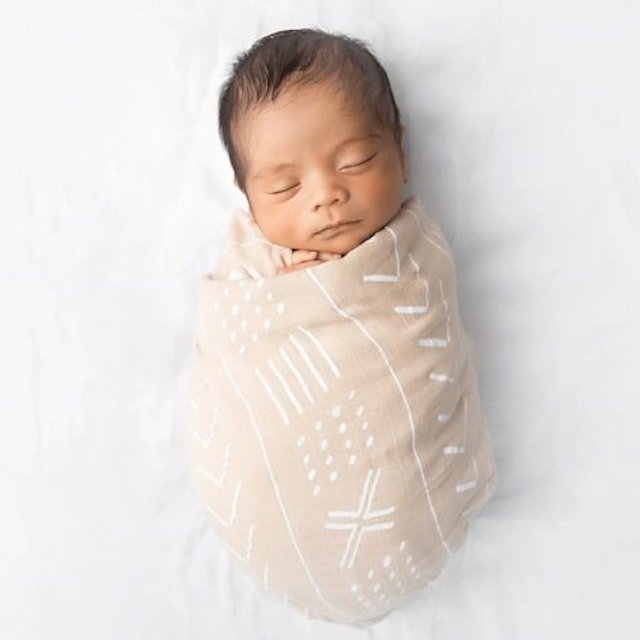 If you have a little one, wrap them up in a Christmas blanket and take pictures of them snoozing away with visions of sugarplums dancing in their heads. Project Nursery serves up so much inspo with this picture.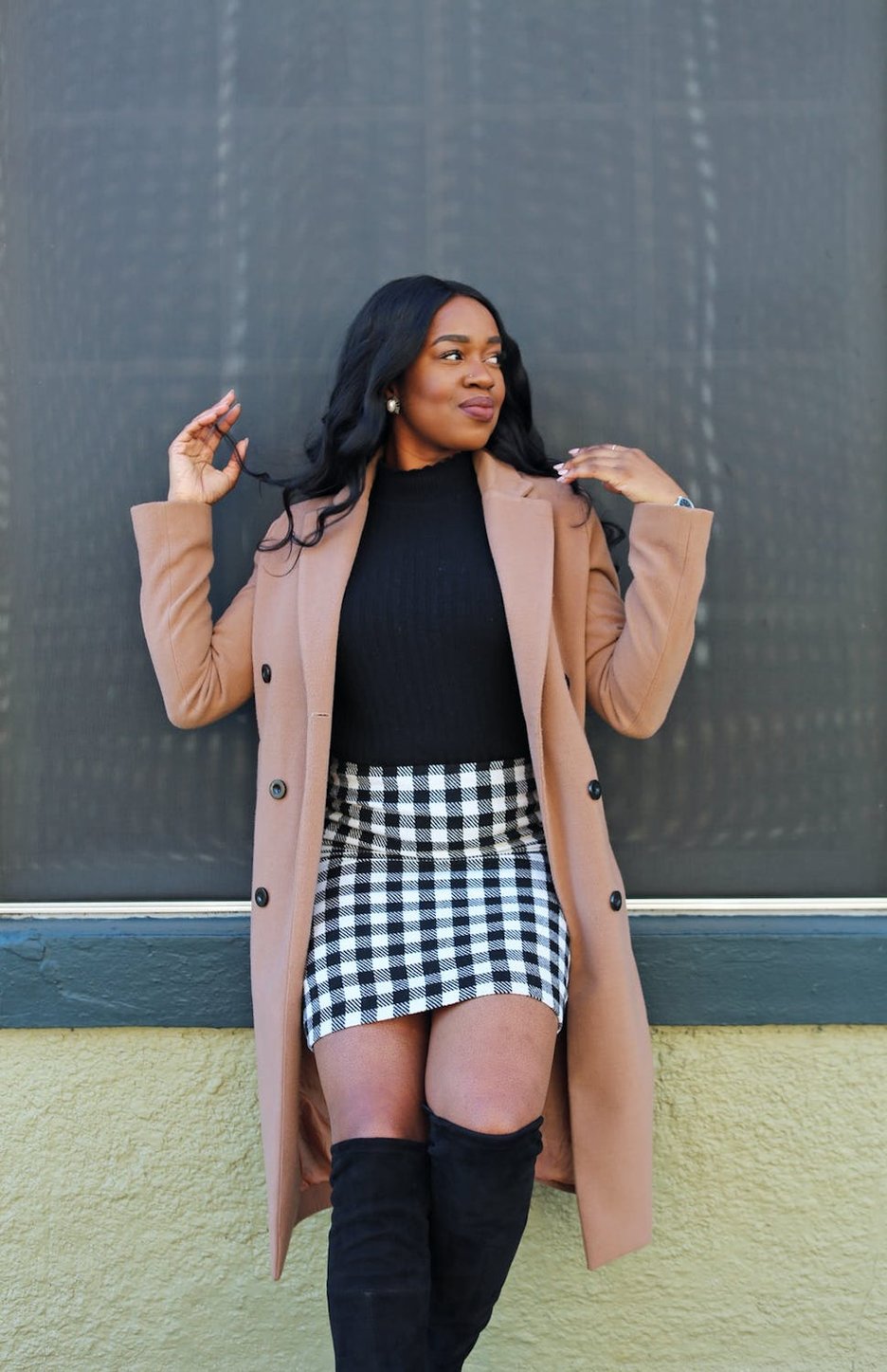 Pea coats are staple items when it comes to winter wear, and they look incredible in every photo. Add a structured coat to your wardrobe for your Christmas photos and sleigh the holidays.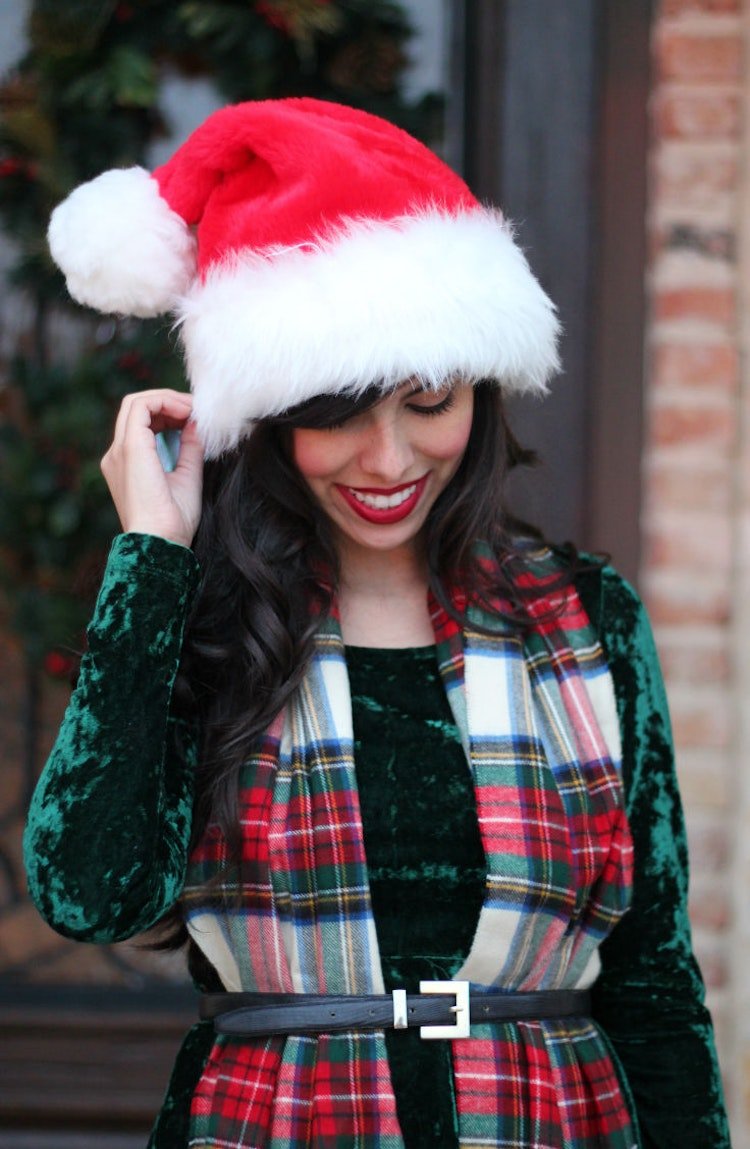 Go for a super festive look by adding Santa hats to your Christmas photos. Those bright reds will pop and you won't even have to worry about a bad hair day! Rachel Lately shows us how it's done.
Silver bells and golden rings fill the holiday season — use them as finishing touches to your Christmas outfits. Follow Life by Lee and find gold and silver jewelry and accessories to wear in your Christmas photos.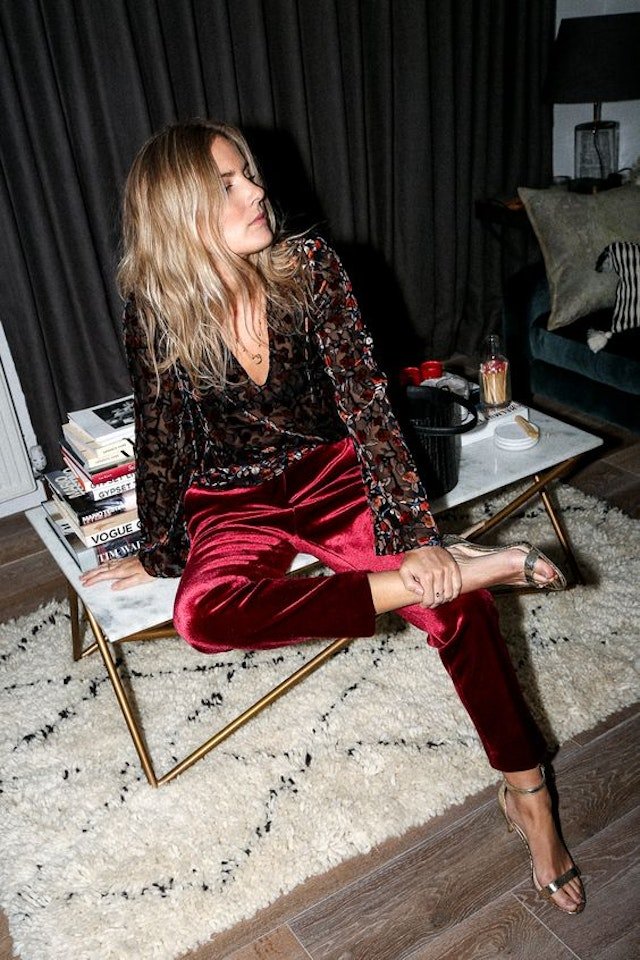 A winter wardrobe is never complete without cable knits, lush velvets, smooth satins and fresh cashmere. Play with your Christmas textures this year and choose some textures so luxurious that you'll practically feel them through the photo paper. No Time For Style gets it.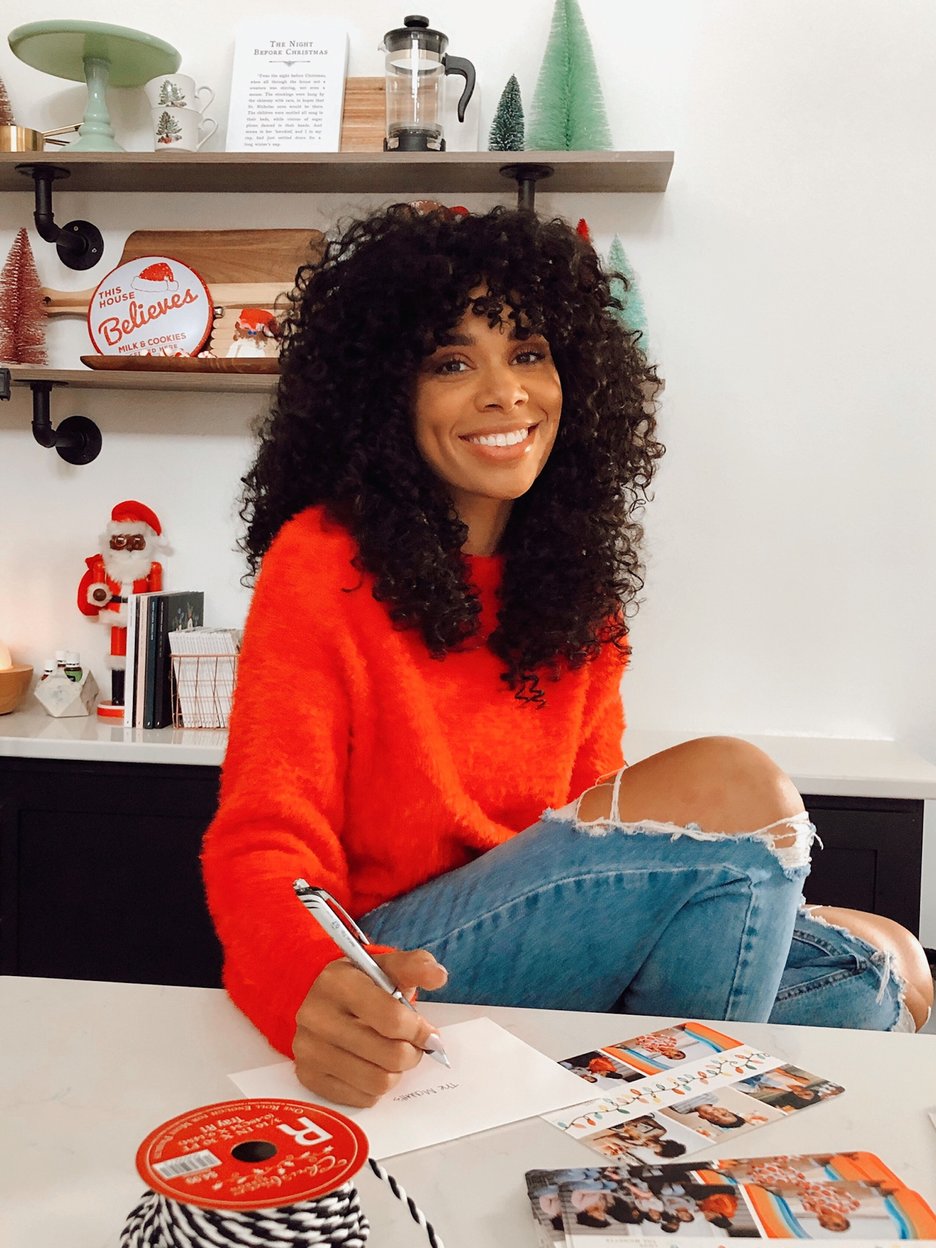 Red is a great color for photo shoots because it really captivates the eye. This Christmas color can look festive and timeless.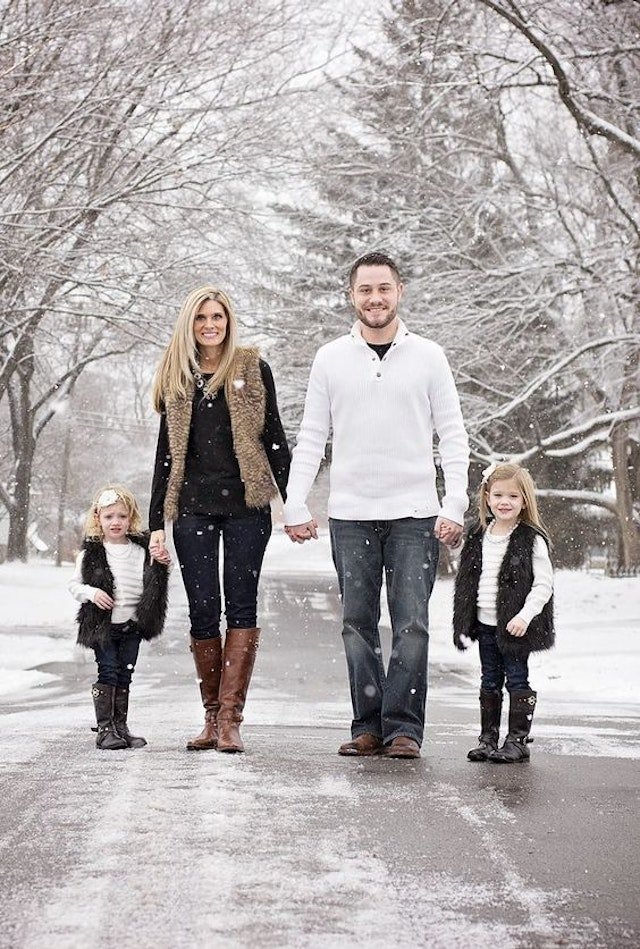 Neutrals against the snow
Choose your favorite neutral tones and then take some photos out in the snow for an awesome Christmas look.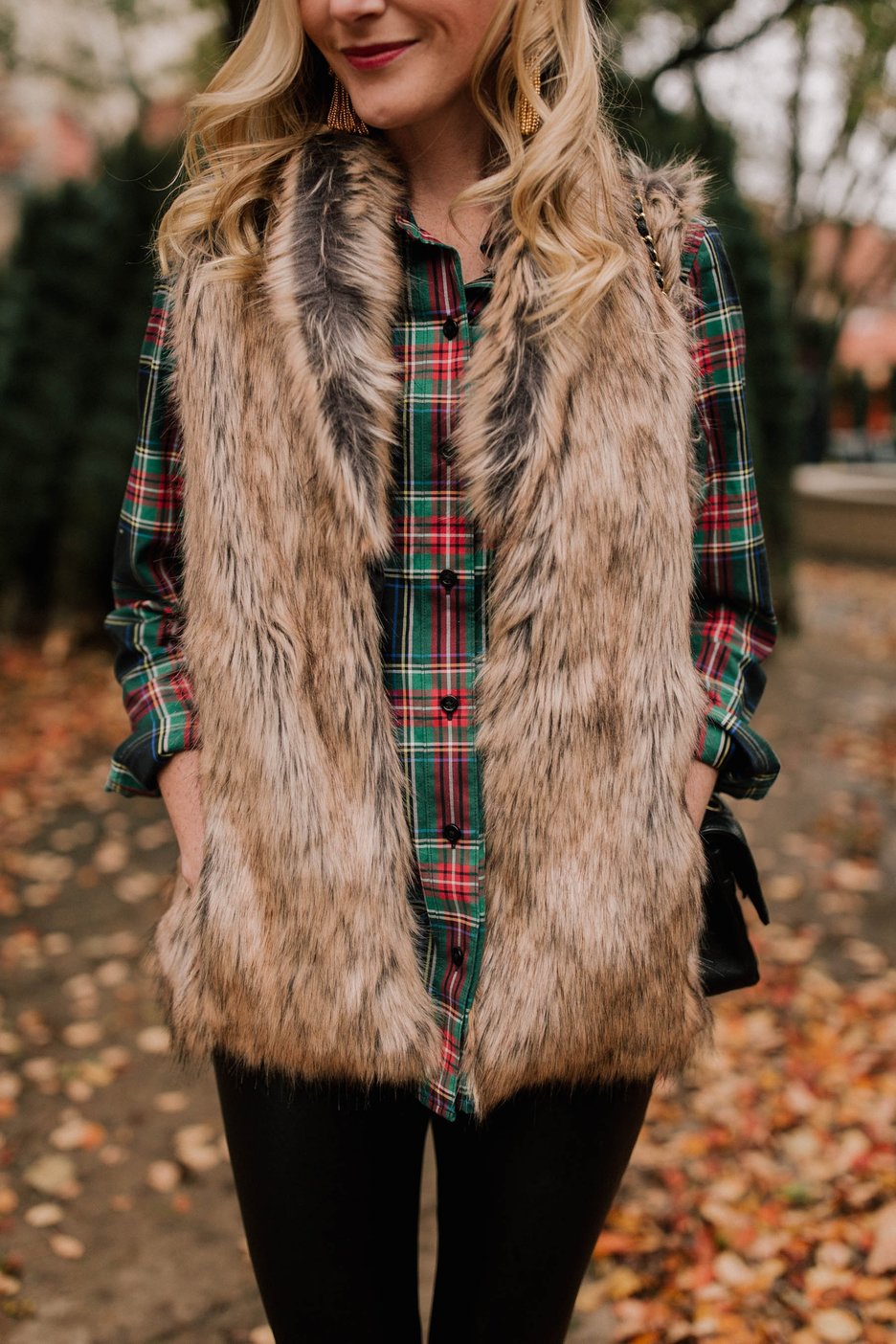 Pull out your faux furs and bring them to your family photoshoot because this textured material makes for a quintessential winter look.